20 Neat and Sophisticated White Living Room Chairs
Having white living room chairs can really be a challenge – especially when you have kids around. Clean up and maintaining them can actually be a bit crazy from time to time, but with the right information about how to take care of your white living room furniture, you will surely be okay.
What we have in stored for you is a list about white living room chairs that can serve as side chairs, accent chairs and pretty much conversation-worthy furniture that will not only beautify your living room spaces but might as well make it more liveable and stunning. Here are the twenty photos.
1. Artek White Armchair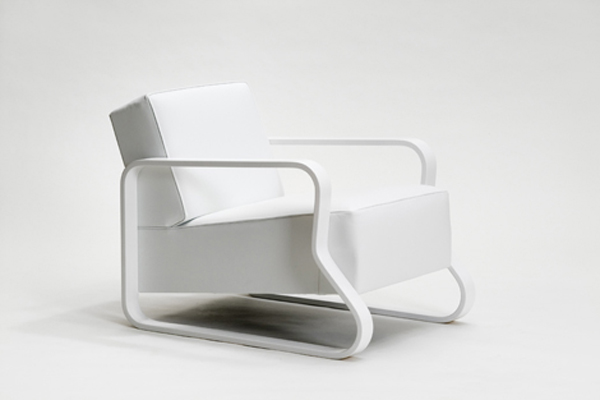 With all the back space of this chair, I bet reading a book will be great in it.
2. Barcelona Chair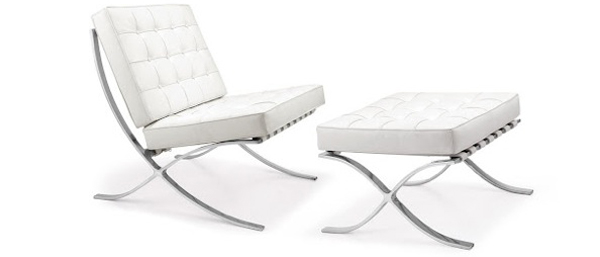 Knoll said, "One of the most recognized objects of the last century, and an icon of the modern movement, the Barcelona Chair is a tribute to the marriage of design and craftsmanship."
3. Bourbon Chair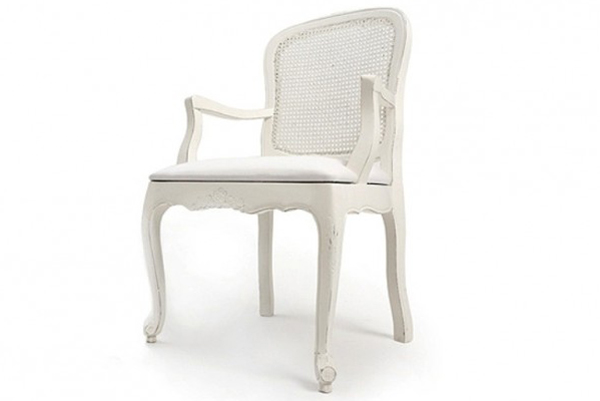 The Bourbon chair is a beautifully crafted and distinctive chair – the finish looks and feels authentic. Perfect in bedrooms and living rooms.
4. Button Chair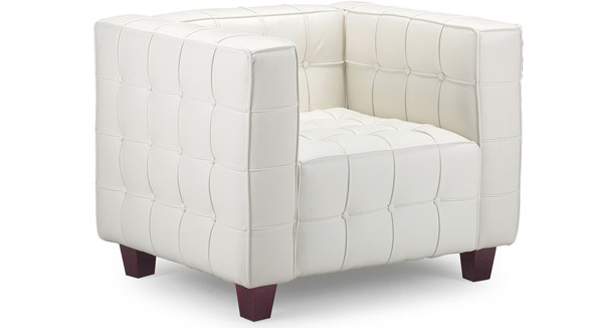 A square comfy chair like this shouldn't be in stores! They should be at home! The tufted design is common, but the comfort is superb!
5. Byron Armchair White Leather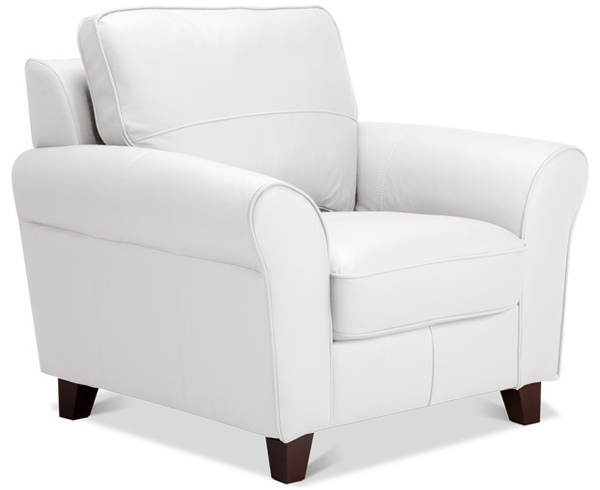 This is the traditional armchair – just up to date!
6. Calcutta Off White Leather Arm Chair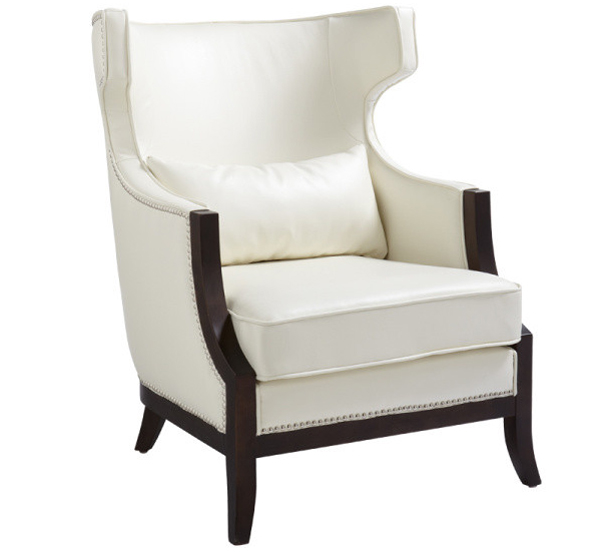 Off White Calcutta Leather Arm Chair featured with espresso wood trim, the whole frame is made of solid wood with bonded leather.
7. Classic Armchair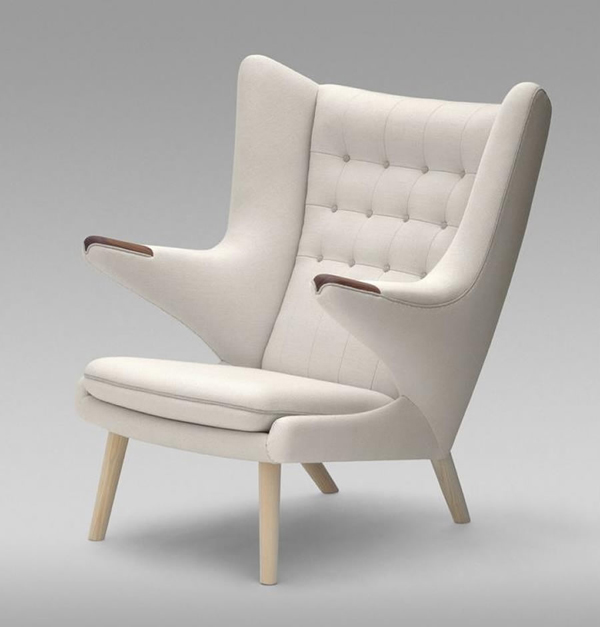 One classic armchair with a rather modern twist to it.
8. Lorraine Tufted Armchair
Classic chair for the classic home! Suited for the oldies who wants the newbies!
9. Cupola Tufted White Leather Rocking Chair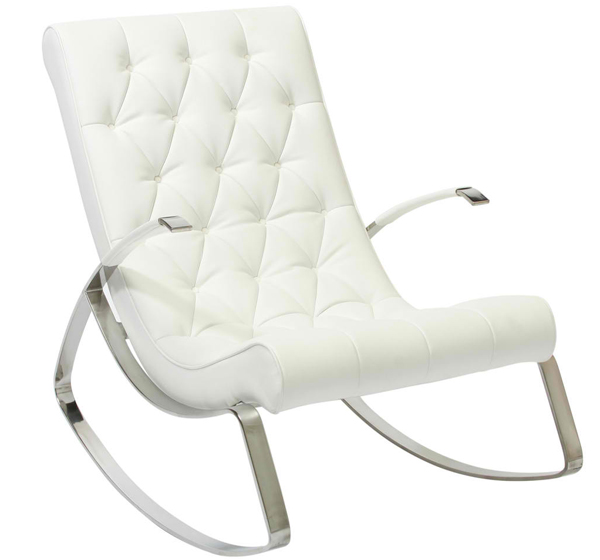 Want a gorgeous rocking chair at home? Here is one fashionable rocking chair for your home!
10. Eddie Accent Chair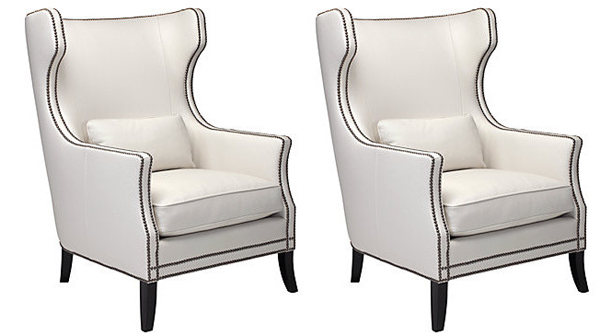 Our Eddie Accent Chair is expertly crafted in pure aniline top grain leather. Artisan's hands apply every brass nail head. A quality piece of furniture that has the look of a treasured heirloom.
11. Florence Knoll Style Arm Chair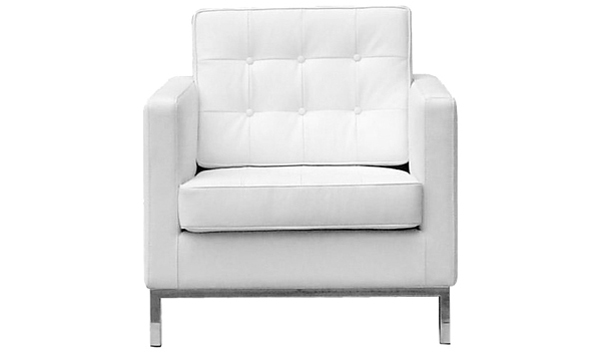 Want a simple armchair to accent your colorful living room? Here is one sample we can suggest you get.
12. Freud Rocking White Leather Chair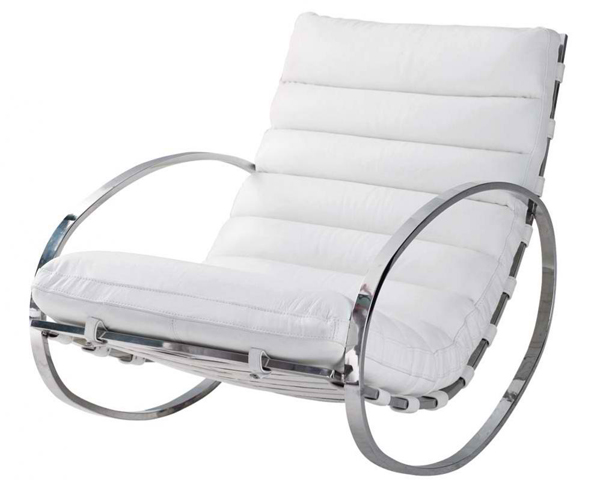 Here is the second rocking chair we have on this list. Pretty stunning right?
13. Thalassa Modern Arm Chair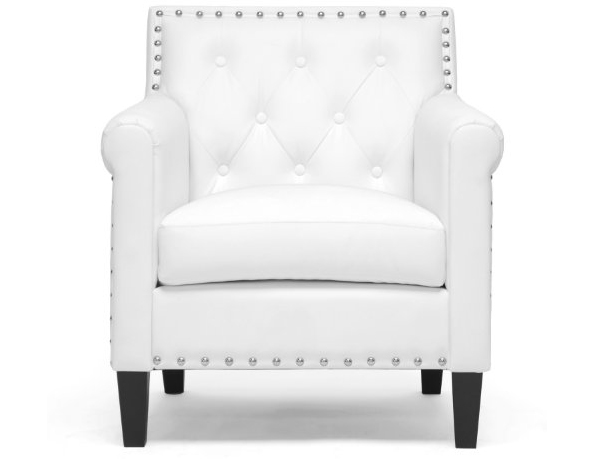 You will love the modernizing effect Thalassas crisp white faux leather upholstery has on your living space.
14. Le Corbusier White Armchair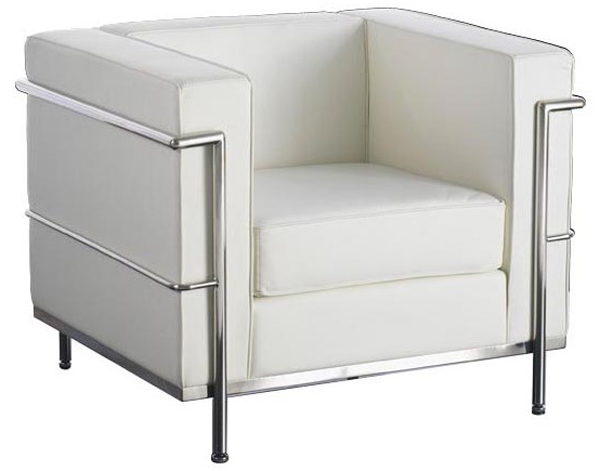 When you want to really lift the look of your event, this classic piece of furniture will make a real difference – whether at home or at work.
15. Zone Armchair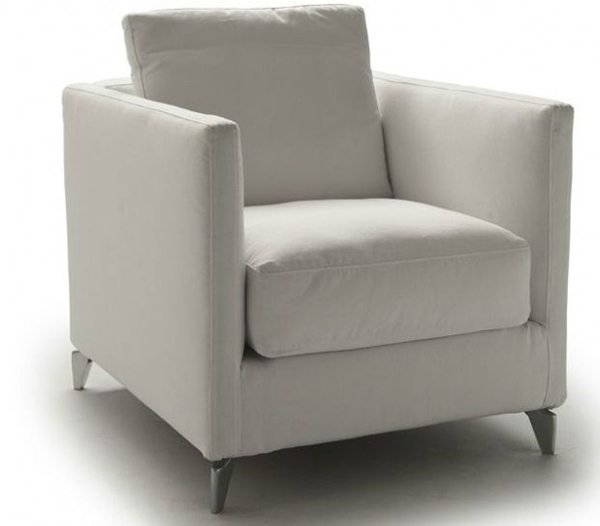 This is the part where I just want to zone out in the living room.
16. Modern White Leather Chairs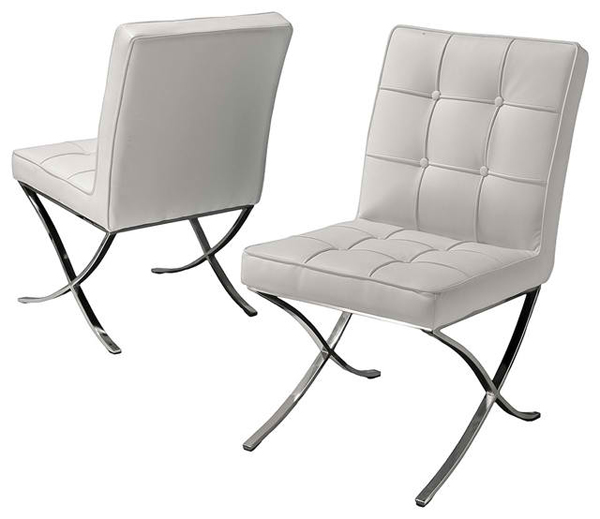 Adept at maneuvering tight spaces, light on their feet and superbly elegant, these graceful, white leather dining chairs add just a bit of modern polish to your table.
17. Royal Arm Chair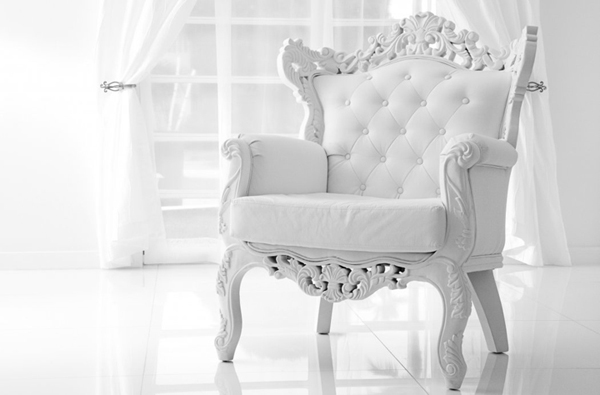 As a spinoff to the old-world famous designs, Modani has transformed the White Royal Arm Chair from a classic model into a neo-baroque piece with bold features.
18. VG-91 Swivel Lounge Leather Chair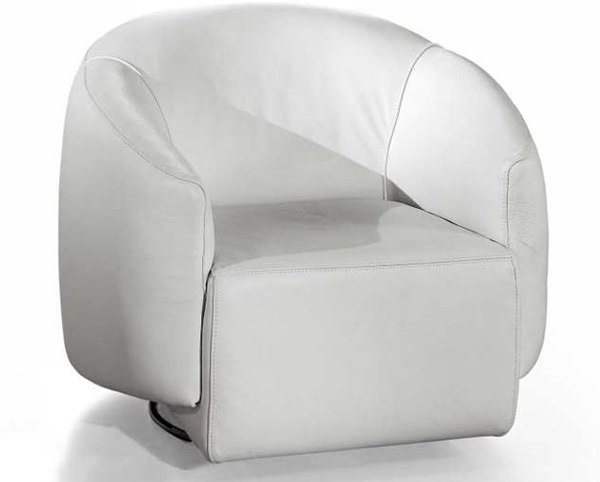 Looks like a regular armchair right? This chair is also a swivel chair – pretty awesome once placed in the living room.
19. White Leather French Armchair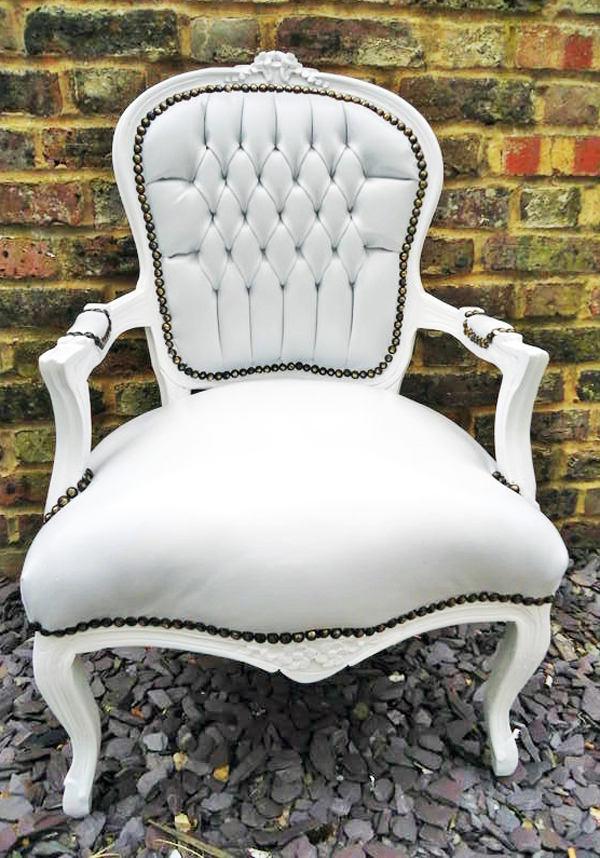 French chairs are one of my favorite chairs because they are truly classy and sophisticated.
20. White Leather Revolving Armchair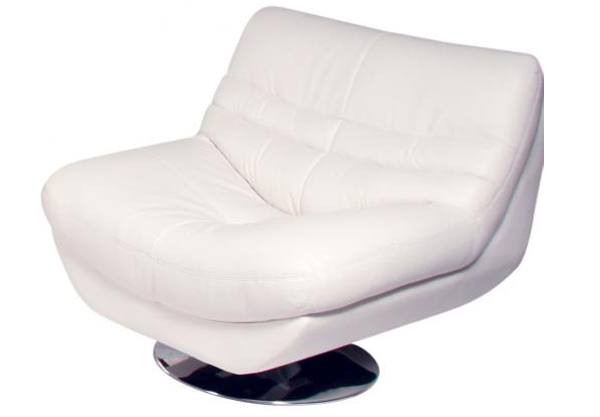 Simple and comfy – what more can you ask for?
And that was our list about white living room chairs that sure was classy! White has always been a staple in any color scheme because they work out well with any color you mix and match them with! This list is creatively beautiful and sophisticated in their own ways!