20 Fascinating Yellow Living Room Chairs
Yellow is the favorite color of my twin sister when we were younger because Belle from Beauty and the Beast wore this lovely yellow gown; and why not? Not only did the color bring about the charming look of Belle but it surely made the room super bright along with Beast falling in love with her. Got too carried away, but the point is, the color yellow brightens up a room.
Today, we have a list of yellow living room chairs that are not only charming, but really fascinating. I personally am not a fan of yellow unless it is paired with black – but I am sure that you would like this list. We had a few lists about living room chairs in different colors. We hope that you'll check them out!
1. Acapulco Chair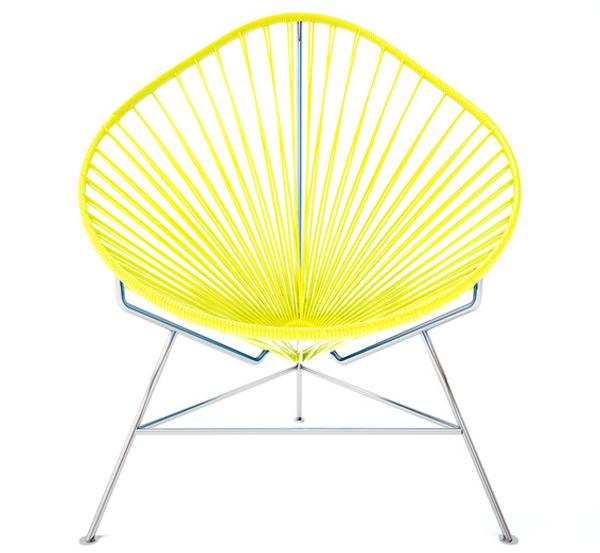 The Acapulco chair is similar in construction and form to our Innit chair though slightly more reclined with a pear shaped frame.
2. Angle Wings Yellow Armchair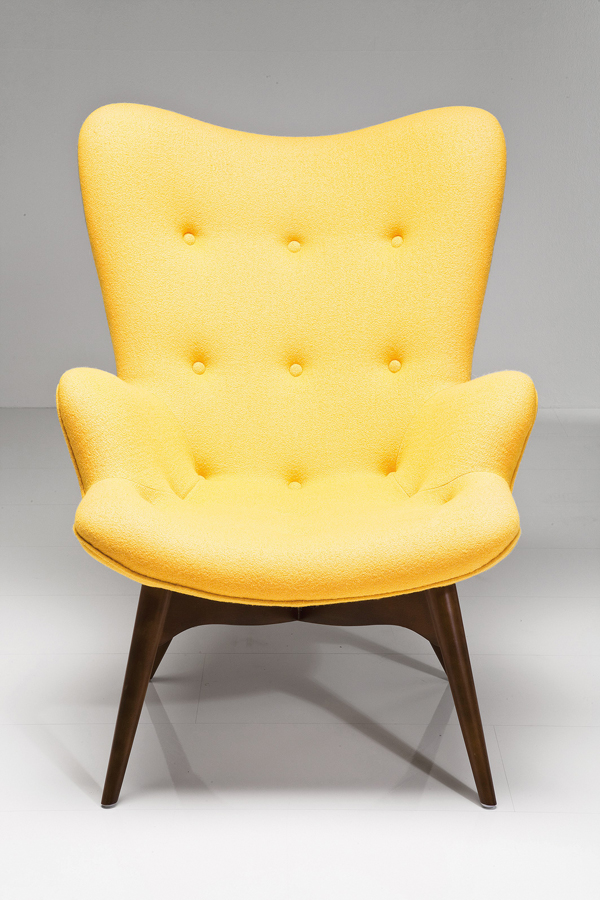 This angle wings armchair is one fascinating chair because of the great fabric used in it. Just looking at it makes me imagine how comfortable it is.
3. Arne Jacobsen Egg Chair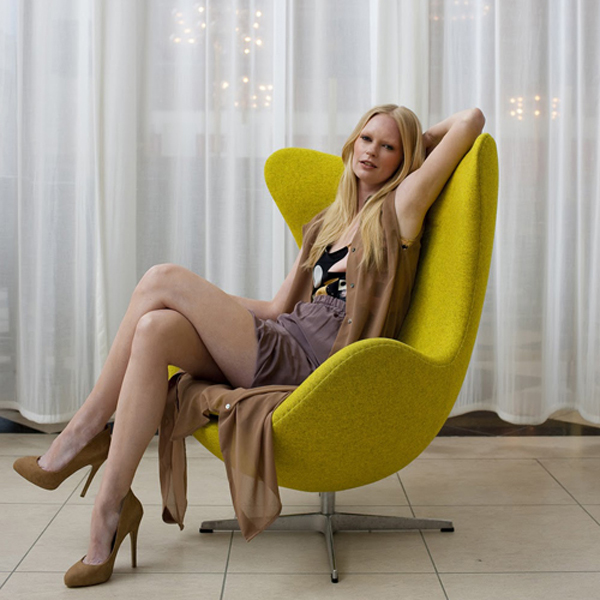 Amazing right? This piece would stand out in your studio apartment or be the missing bit of your movie room. Add pillows or blankets, but no matter what you do this egg chair is not only comfortable and a luxury piece but its doubles as art for the house!
4. Vintage Yellow Side Chairs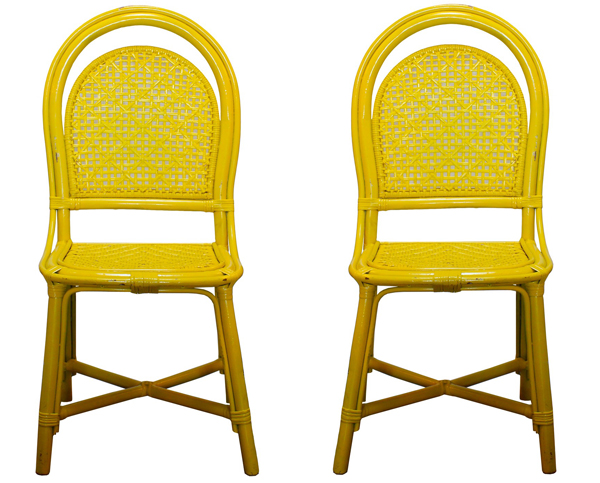 These are vintage chairs I'd love to personally have in the corner of my room for friends who come over!
5. Casbah Armchair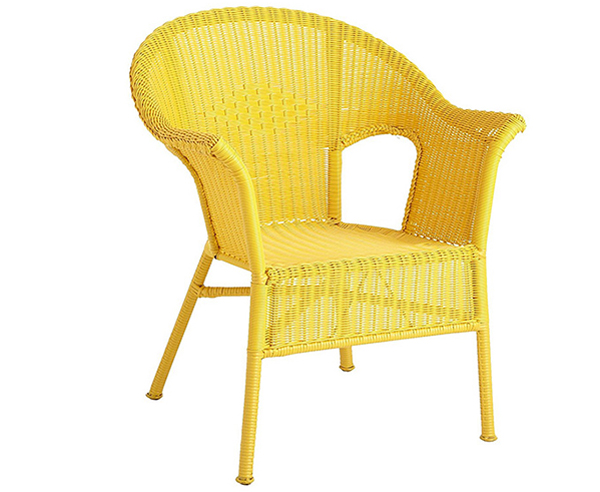 This sunny outdoor chair would brighten up any of your indoor rooms. I love that bright yellow!
6. Dorchester Velvet Armchair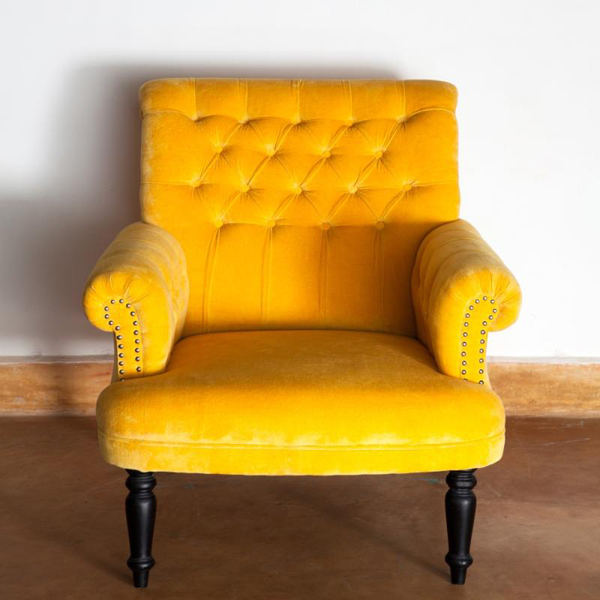 The buttons on the back rest of this chair is a classic for vintage chairs and sofas. Love the studs on the arm rests too!
7. Dylan Armchair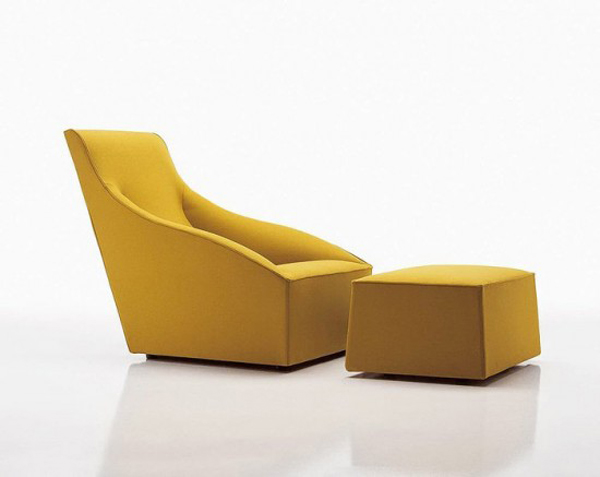 A yellow armchair is the perfect way to add color to a dull corner during the winter months.
8. Easy Chair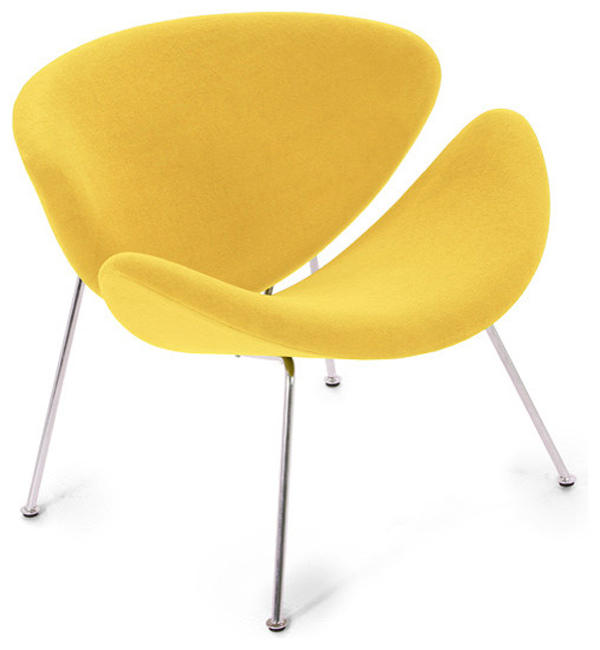 Based on Pierre Paulin's classic Orange Slice chair from 1960, Modernica's Easy Chair is equally streamlined and modern in design – and this bright yellow version would be like sitting in a buttercup.
9. Ekero Chair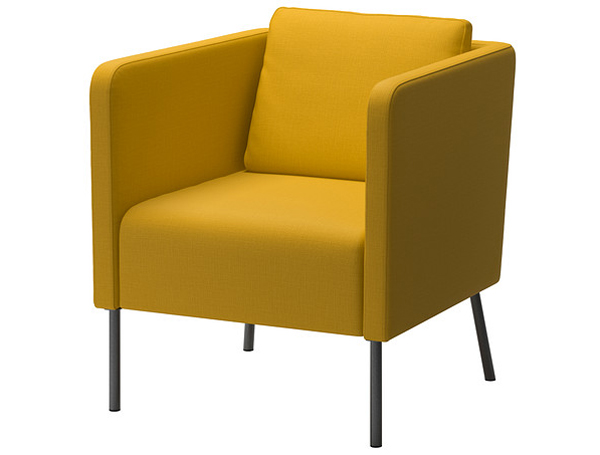 The reversible back cushion gives soft support for your back and two different sides to wear.
10. Fiberglass Lounge Chair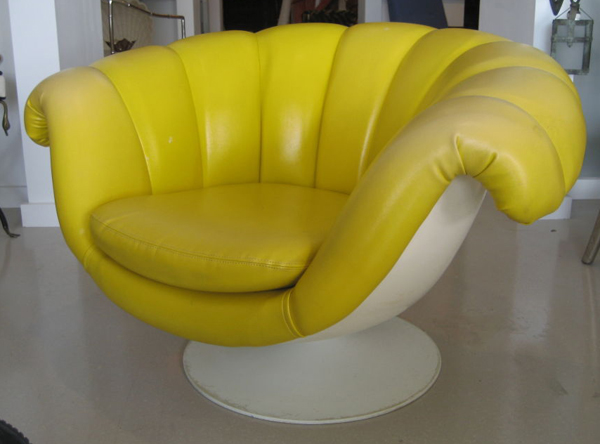 Look at the pretty petal-looking armchair! It has a white base and yellow petals that serve as the back and arm rest.
11. Finn Rocker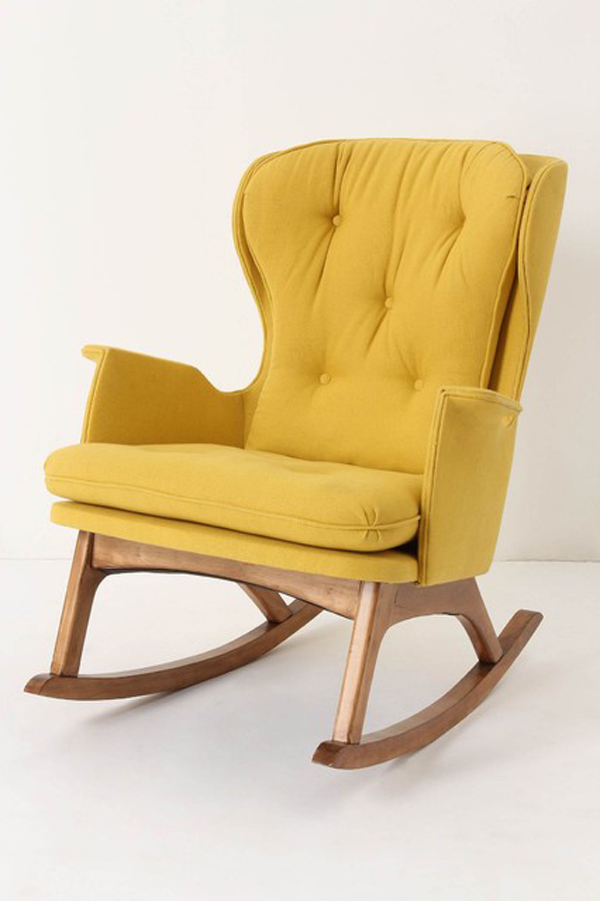 Rocking chairs are so soothing, and this yellow one is sure to brighten any room. Inspired by mid-century modern style, it would be lovely in a nursery!
12. Forum Wood Yellow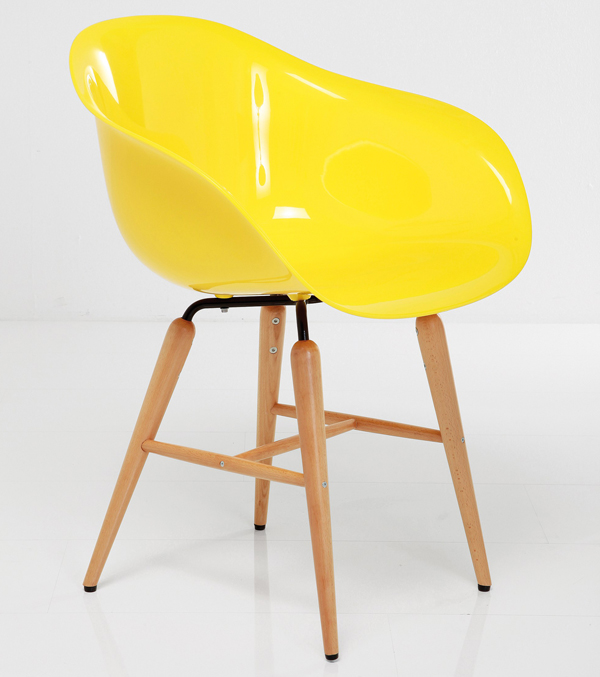 Armchair in the Bauhaus style by Andreas Weber. True to the original design, wooden legs combine harmoniously with the shiny yellow seat.
13. Iceberg Arm Chair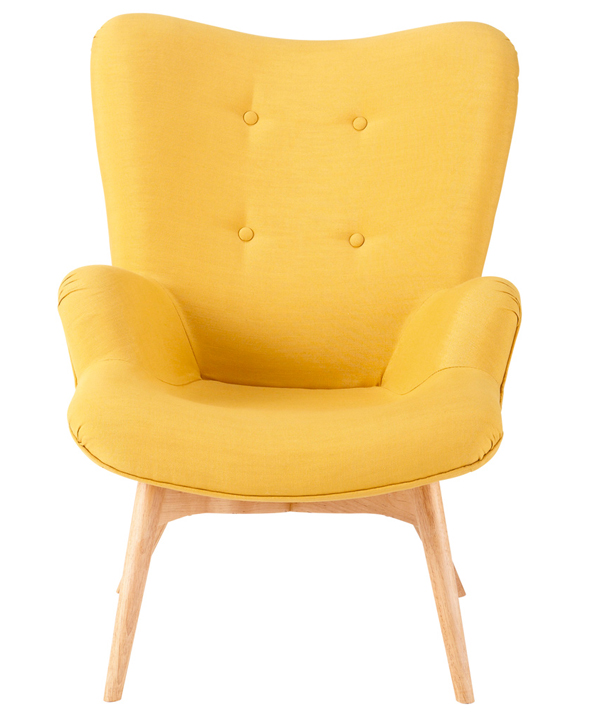 This delightfully retro yellow wooden armchair will add a fun touch in your living room.
14. Jonah Armchair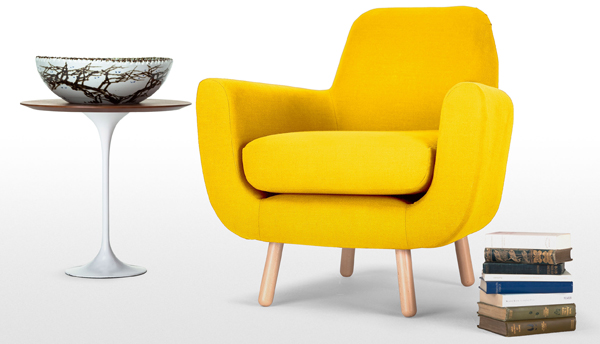 So, this is a dandelion yellow! It looks really bright and seems like a happy color!
15. Milo Baughman Style Armchair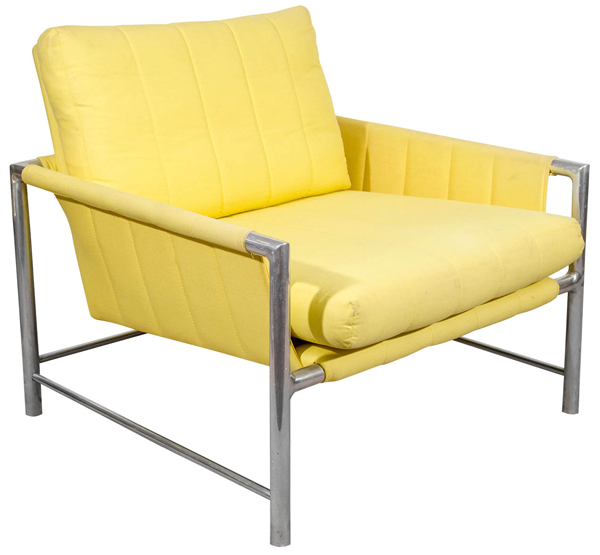 A vintage metal armchair in the style of Milo Baughman upholstered in lemon yellow fabric. Good vintage condition with some scratches to the fame and some spotting to the upholstery.
16. Mrs. Godfrey Chair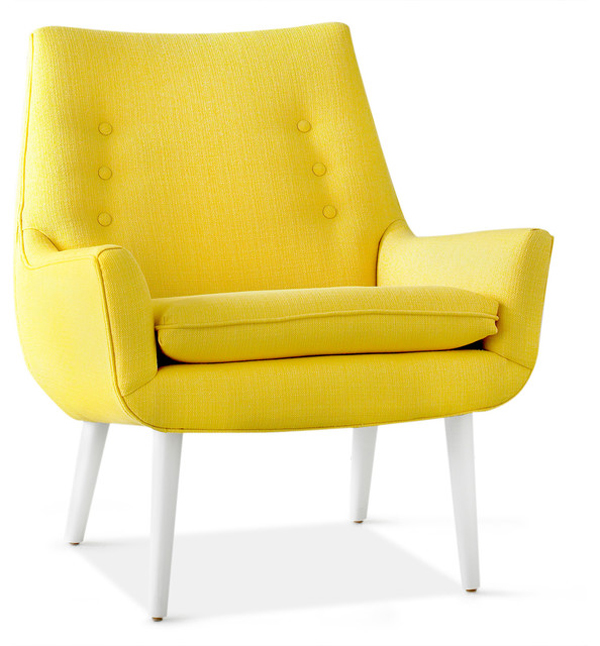 A touch of retro and a pop of canary yellow would brighten a simple, neutral decor.
17. Santiago Chair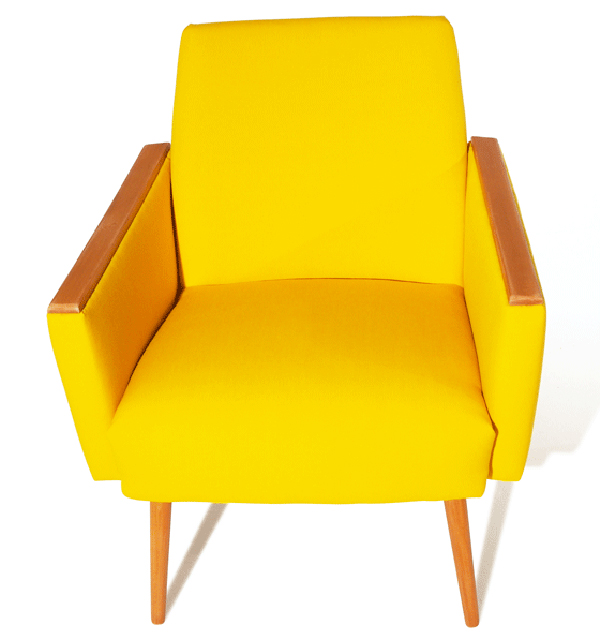 The golden tones of the light beech armrests and legs shows through now they have been sanded and re-waxed, still showing the patina of use that lets you know they're originals.
18. Stockholm Swivel Easy Chair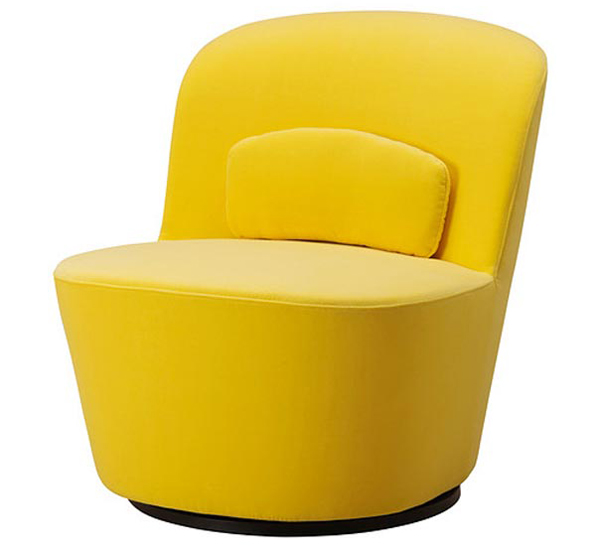 Ikea said, "This armchair is made from molded high resilience foam that provides comfort and support – and keeps its shape for years. Velvet is a soft, luxurious fabric that is resistant to abrasion and easy to clean using the soft brush attachment on your vacuum."
19. Trioli Chair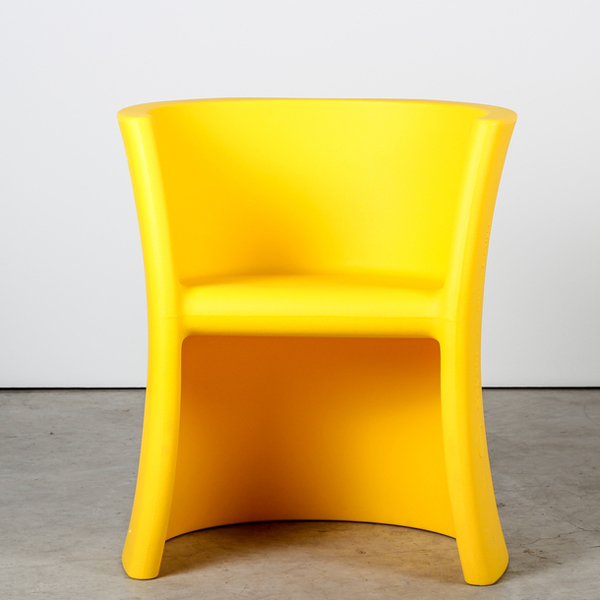 In the corner of the dining room or in a gathering area of the house, this small and bright accent chair is just plain fun. The design is edgy and very straight-forward and bodes well all around the house. Do you have a small writing desk in your bedroom that needs a little something to make it snazzy, try this!
20. Tufted Yellow Wingback Chair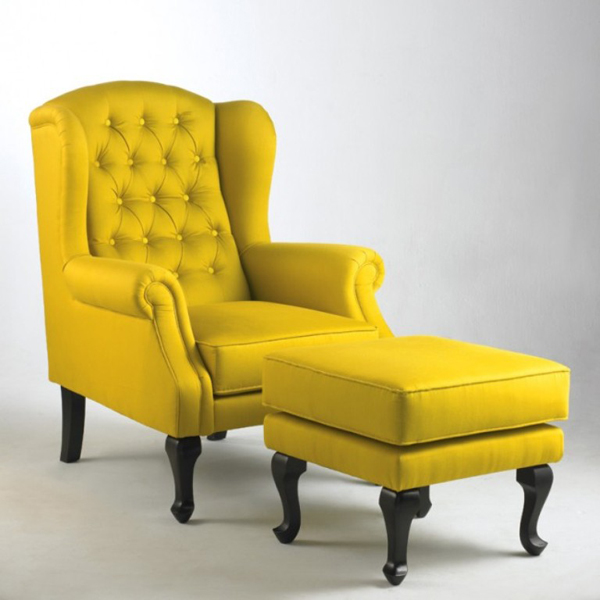 Here is one tufted armchair that would be great for dads who are doing their crosswords in the living room. Maybe just another color! Haha!
If you liked our previous round ups of living room chairs, we are sure that you will love today's list too! Yellow living room chairs will not only brighten up a room but will also serve as a great conversational piece! There are many more designs available in the market, all you have to do is look!