20 Beautiful End Table Designs
There are hundreds of ways to style your living room and make it appealing to you and your guests. You may add luxurious decors to give an extravagant look or if you are uncertain of taking big risks in decorating you may just want to stick with the traditional uniform appearance and keep it simple and dainty. Attention to details is vital in giving your living room a well-rounded, polished look. Even the littlest of ornament should not be taken for granted and those understated small table beside your chair or sofa is no exemption.
End table has always been a part of our living rooms. It supports and enhances the beauty and appeal not only of our chairs and sofa but the entire look of our living room as well. It offers a place to set a lamp , other featured items or a perch for cocktails. So a balance of function and aesthetic should be considered when choosing an end table for your living room. It can be daunting sometimes, especially now that there are a lot of beautiful styles to choose from. The key here is to know what mood or finish you like to set in your living room. We collected 20 end table designs from traditional to modern to appeal to your personal taste.
1. Ave Six Slick End Table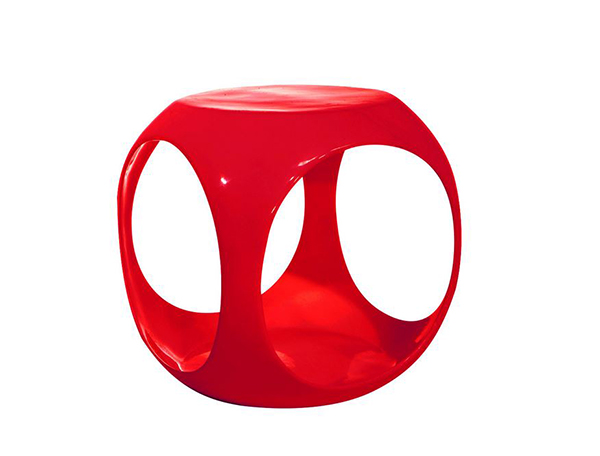 This cube-shaped end table is a perfect match for modern decor and furniture for a sleek minimalist look.
2. Bristol Trunk End Table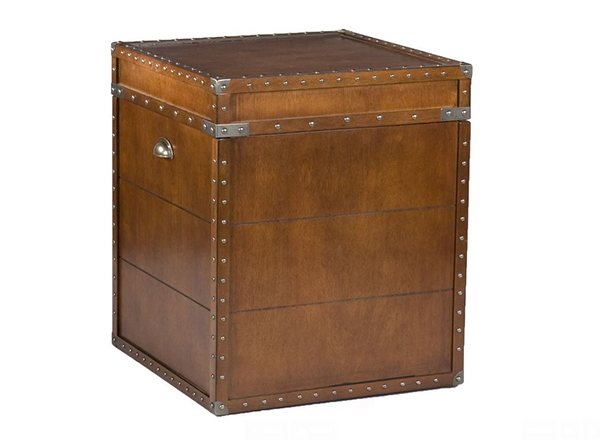 Clean your clutter with this antique-styled end table! It sure is functional as much as it is decorative. Whether placed in a living room or bedroom it brings a rustic touch to any space.
3. Coastal Living Resort Windward Dune End Table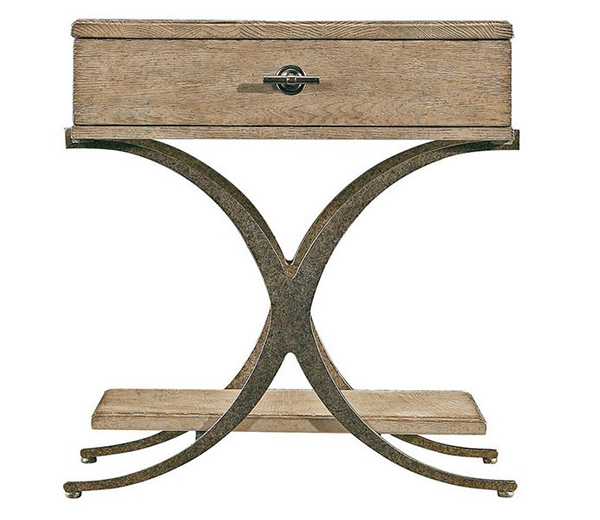 If you want to have a little bit of beach and rustic touch, you might just like this weathered-pier-finish end table. The combination of white oak veneer with a metal base gives a whimsy look that will trick your eyes as if the drawer is floating in the air.
4. Suspended End Table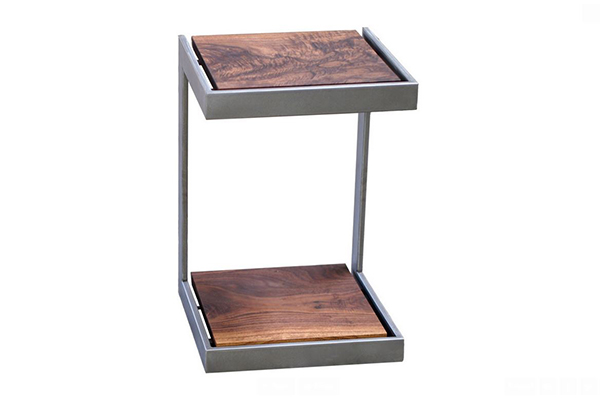 This handmade end table is made from solid black walnut slabs and hand brushed carbon steel. You can use this modern end table for a minimalist look in any space in your home.
5. Orleans End Table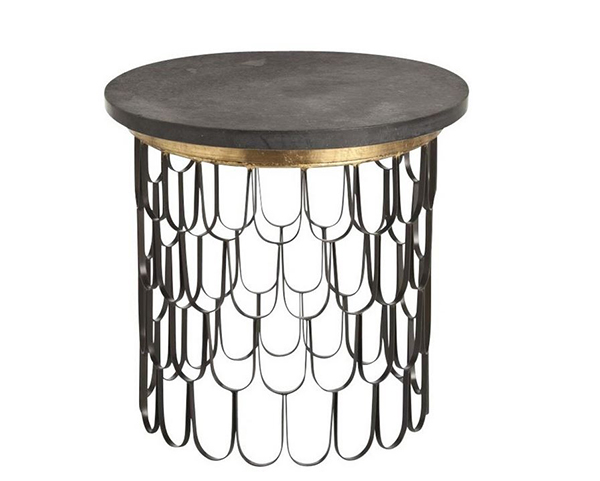 This stylish modern end table is sure to bring elegance in your space. The matte black marble top is accentuated with a band of gold and its base of interlocking scallop pattern make it a modish addition to your home decor.
6. Adesso End Table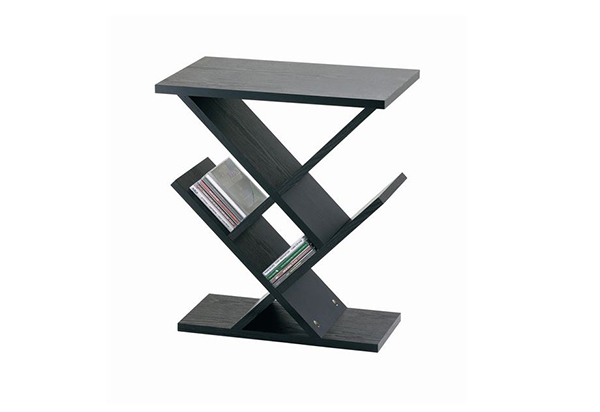 A zigzag-styled end table in black is sure to jazz up your space in an instant.
7. Wireframe End Table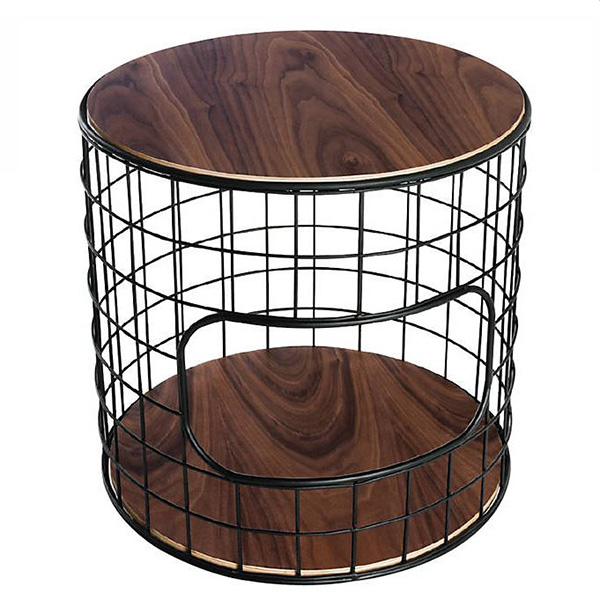 This wireframe end table is a lovely addition to your industrial home furnishings. Its walnut-finished top and black, powder-coated steel grid with side opening gives an appealing look as it is a good storage for your knick-knacks.
8. Jolie End Table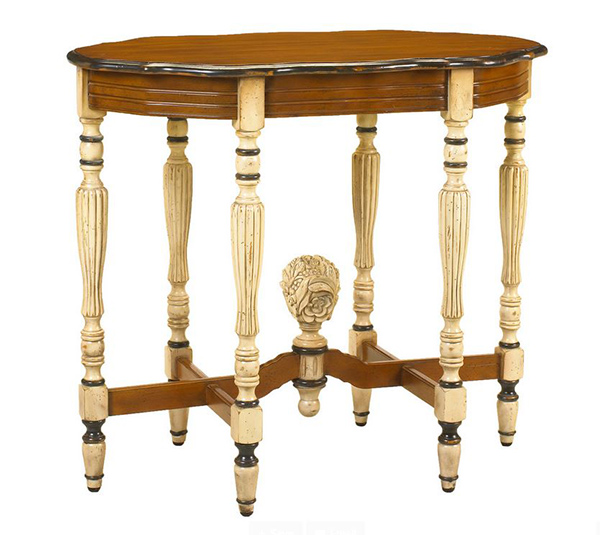 Bring drama and boldness into your home space with the help of this glamorous French-styled end table.
9. Kinsey Round End Table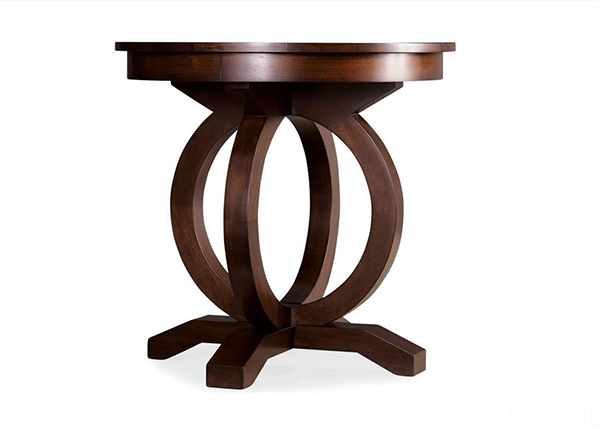 I love the contemporary feel this attractive, round end table brings! It is a stunning pair for your traditional or modern home furnishings to get an up-to-date-look.
10. Tarascon Flower End Table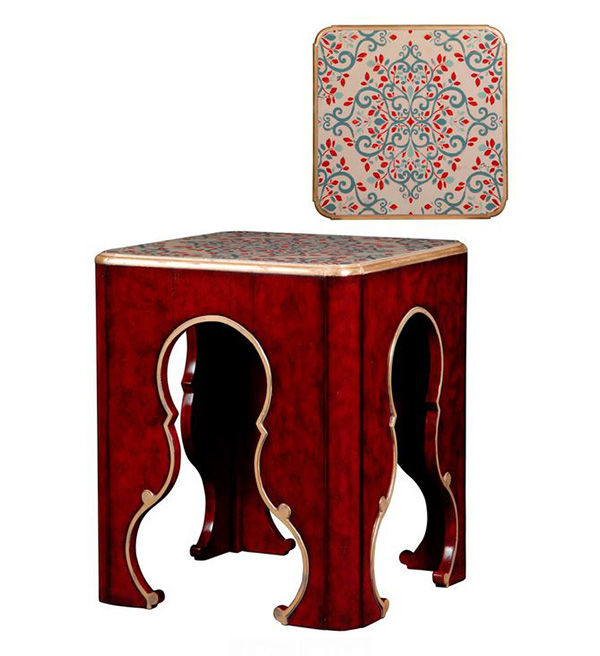 Add whimsy and exotic charm to your home with this deep rich red wooden end table with its intricate details.
11. Offi Mag Designer Laminate Modern End Table in White Finish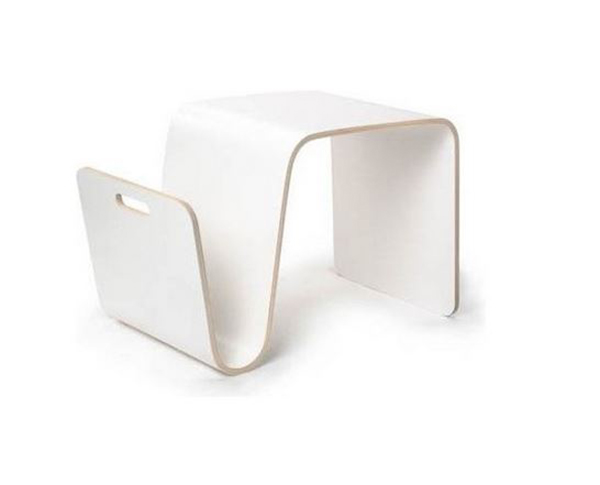 This sturdy molded plywood in white finish does not only function as a stylish magazine rack, it can also be converted into a laptop stand when stood upright. How versatile is that?
12. Clara Black Modern Tall 3-Tiered End Table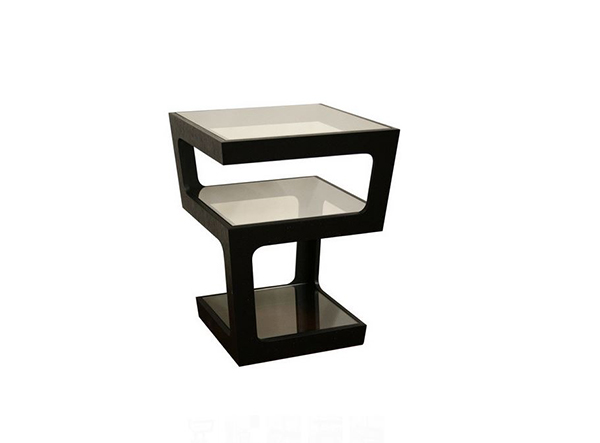 This geometric-inspired end table is a sure swank in your living room. Its triple tempered glass surfaces are great for storage and display of accent items.
13. 63E Meryl Rectangular Clear Glass End Table in Cherry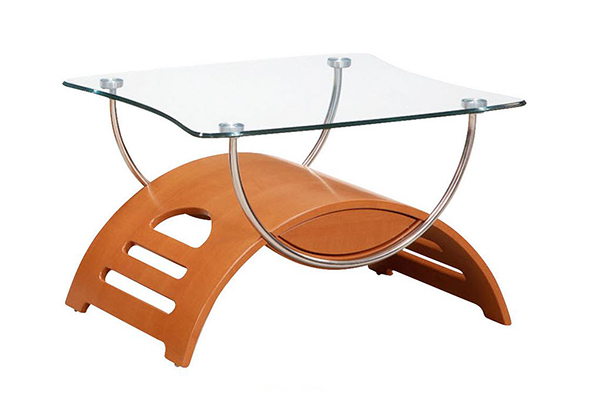 A tempered glass, chrome pipes with a cherry finish end table makes a sleek pick for a modern look in your living room.
14. Shattered Modern End Table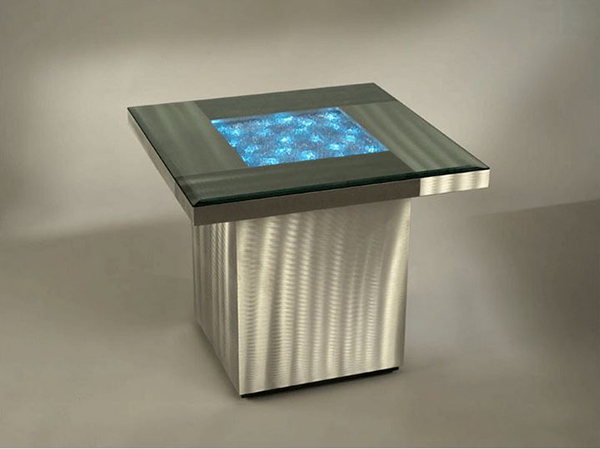 An end table illuminated by LED lights, all encased under tempered glass table top is sure to give your space an ultra-modern appeal.
15. IKEA PS Sandskar Table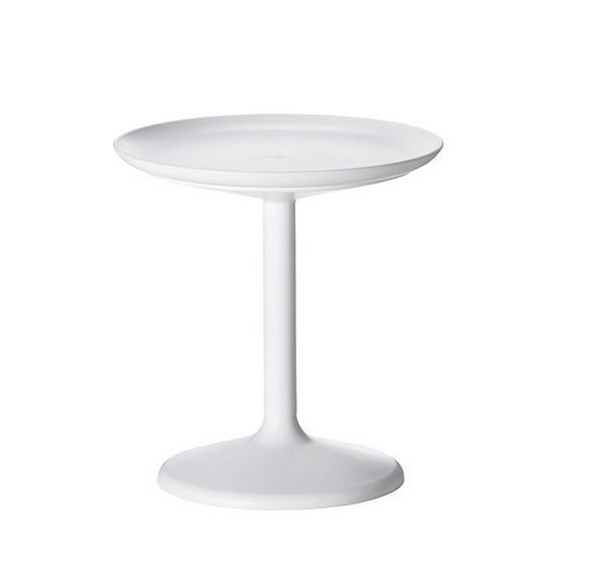 An all-white end table is a timeless classic that will bring mod-vibe to your space.
16. Elsie End Table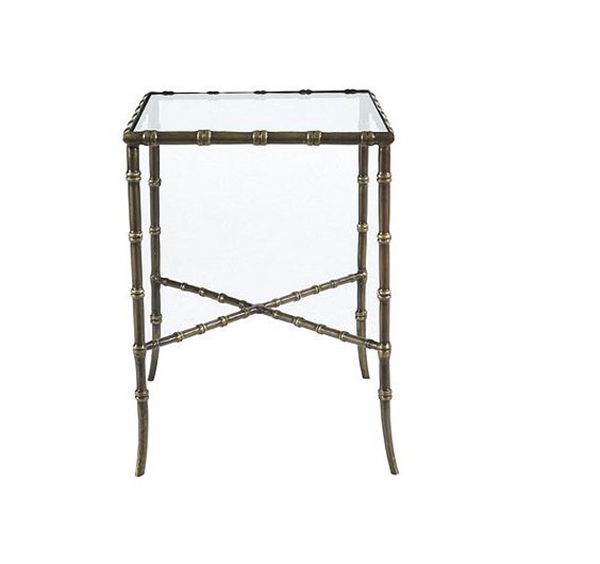 Faux-bamboo-legged end table with clear glass top and antique gold finish is sure to make any space dainty and beautiful.
17. Roxburgh End Tables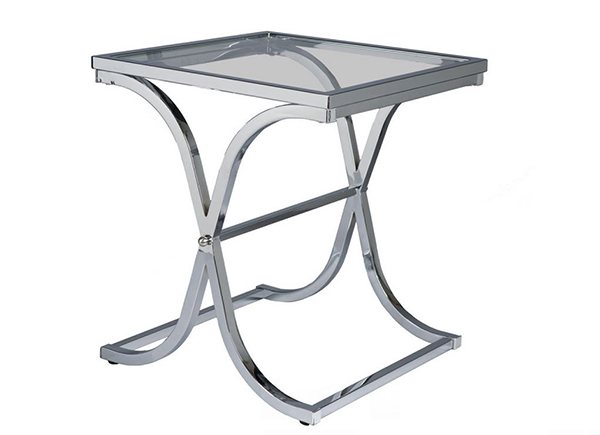 Match your home decor with this end table of metal and glass in chrome and see your living room standout in class and style.
18. Marche Black Wood Modern End Table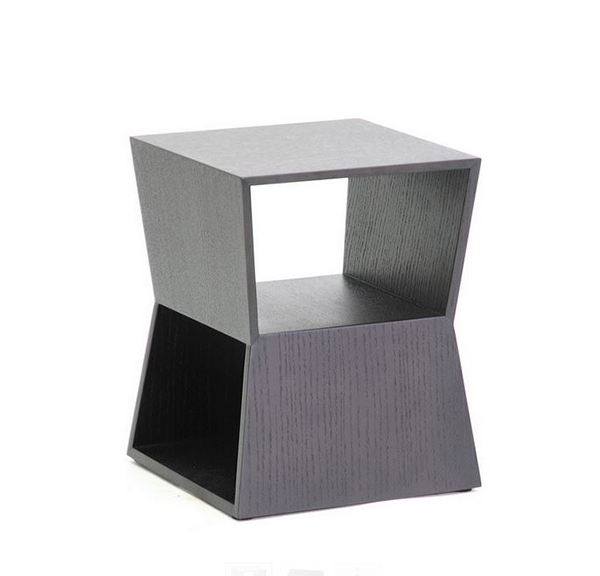 Let this double-trapezoid-shaped end table in black wood veneer bring a chi and contemporary feel to your space.
19. Duval End Table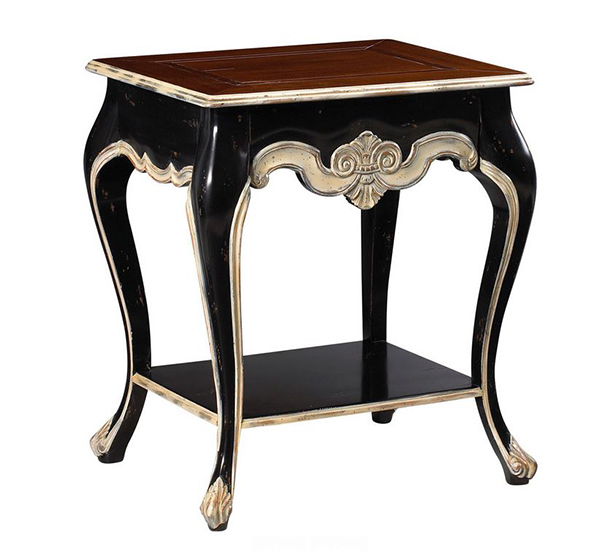 Bring some romantic flair in your traditional home furnishings with this charmer.
20. Hokkaido End Table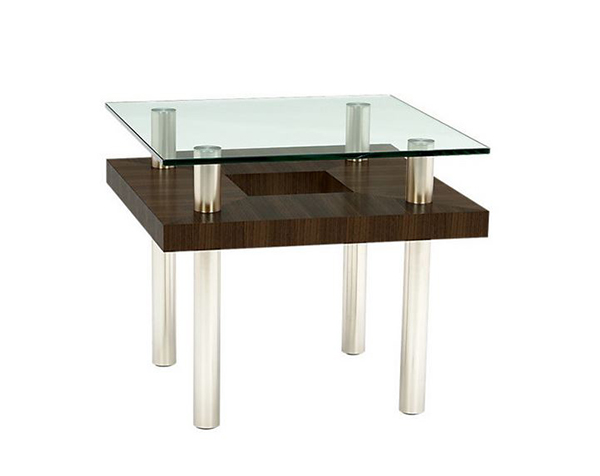 Make your modern space look stunning with elegance with a little help from this sculptural end table made of glass, metal and wood grain.
The overall look of the living room or bedroom should be taken into consideration when choosing an end table. It has been said that the height should not be taller than the arm of the chair you are putting it beside with. So might as well consider checking the height of that end table you are eyeing on a nice shop before taking it home. Nevertheless, that is just the rule of the thumb and you can always tweak it a little however you pleases. After all you are the one decorating your space and you get to decide whether it will look good or not. So to top it all up, let that designer voice in you speak up and choose the perfect end table to serve you as a landing pad for that dainty table lamp, a favorite decor or hold that cocktail drinks on your next party.