Playtime and Dining Time All-in-One With the Swing Table
I can still remember that I wrote about a swing that looks like a nest about a month ag. Well, there are indeed different versions of swing chairs. Swinging is one thing that make us feel happy and relaxed. Many people find the swinging sensation very comforting and this will make them feel free as they go sway back and forth. I am going to show you a furniture that has a table and a swing in one.
The Swing Table is a dining table with chairs that are actually swing chairs. The idea will give your dining time extra fun. The chairs float around the table and you will feel really good while on it. This can even be nice for company meetings to shoo away the pressure. It is made from walnut and oak and powder-coated mild steel used to attach the chairs to the frame of the Swing Table.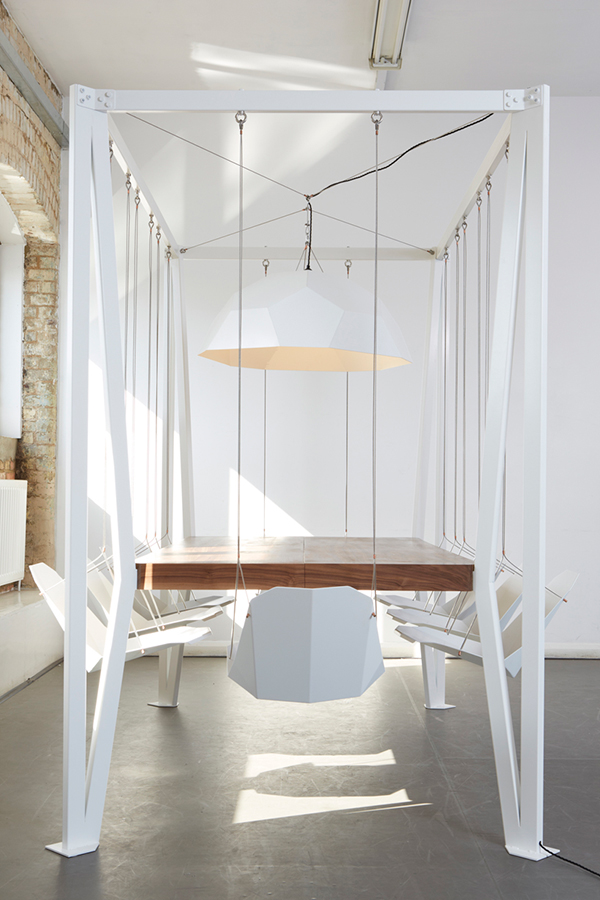 This four poster table uses its structure to suspend a central GEO lampshade and eight hanging chairs.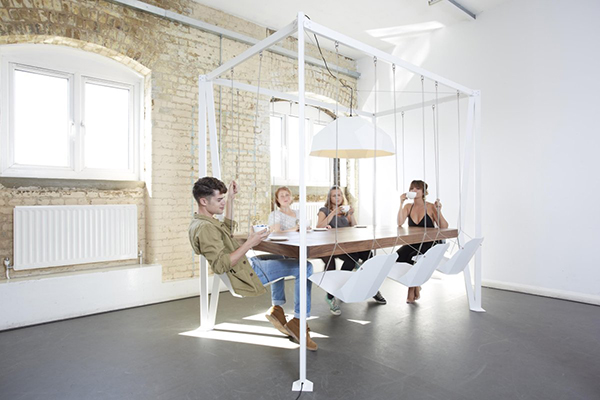 You can spend your time here with family and friends with the fun of being in a playground.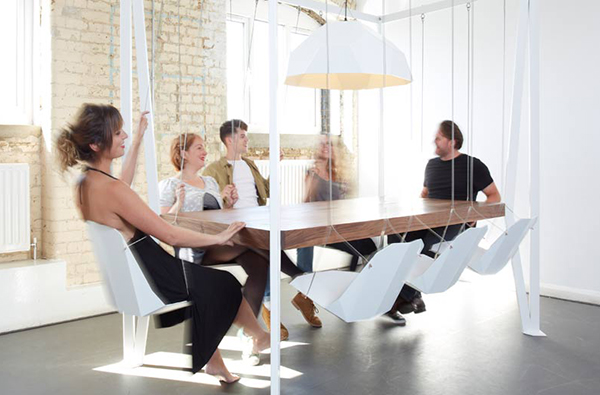 I actually think that sitting here doesn't just let you do away with a formal setting but also allow you to be easy and just be yourself.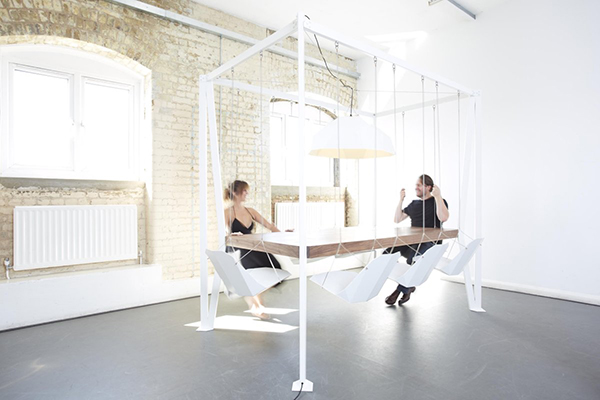 It is really amazing that a table came into the minds of the designers. Such a fun idea!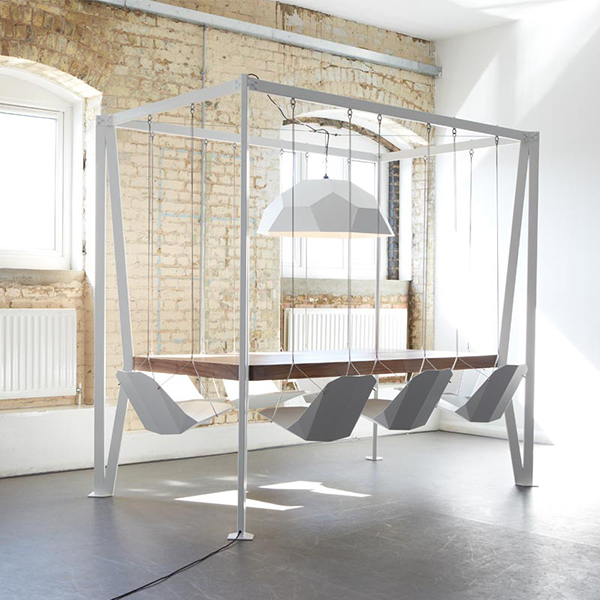 The design fits for both modern and contemporary spaces. But I guess it looks great in any space too!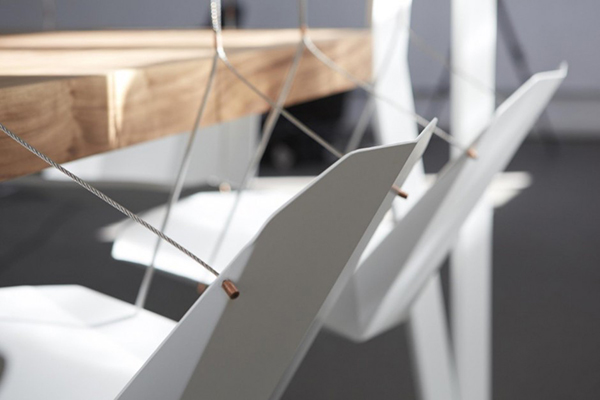 It has a sturdy design to ensure that it won't get damaged or loosened when somebody sits on it.
I love the combination of a wooden table and white chairs for this!
Do you think you would get this Swing Table? This is designed by Duffy London who have certainly brought the playground into our homes and offices as well. It gives a vacuuming experience to anyone using it. Fun, right? And the design is beautiful and very modern too. Who wouldn't love a furniture like this?