20 Fantastic Asian Furniture: Accent and Side Tables
According to Wikipedia, the term Asian furniture or sometimes referred to Oriental furniture is a type of furniture that originated from the continent of Asia. Sometimes people also think of Asian furniture as a style of furniture that has Asian accents. With assimilation with western culture the term can also expand to modern Asian furniture.
Whenever we say Asian furniture, we are always directed to Chinese made or Chinese-inspired furniture, Japanese or Thai – but if you actually research well on this topic, you will see that aside from the signature designs we see from the Chinese, Japanese or Thai, we are able to note the materials used are from their original state or made from wood – which is a lot in the said countries, but for the meantime, we have wooden and ceramic side and accent tables below, check them out!
1. 19th C. South Asian Accent Table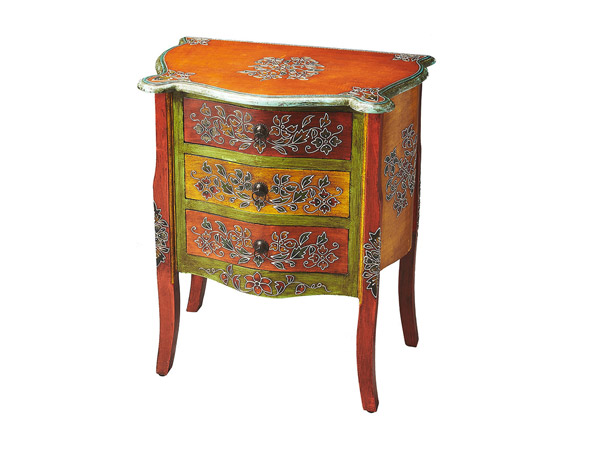 This wonderfully made accent table serves two purposes – as a table and at the same time, as a cabinet. Not only is this table functional, but it is beautiful as well.
2. Antique Rain Drum Side Table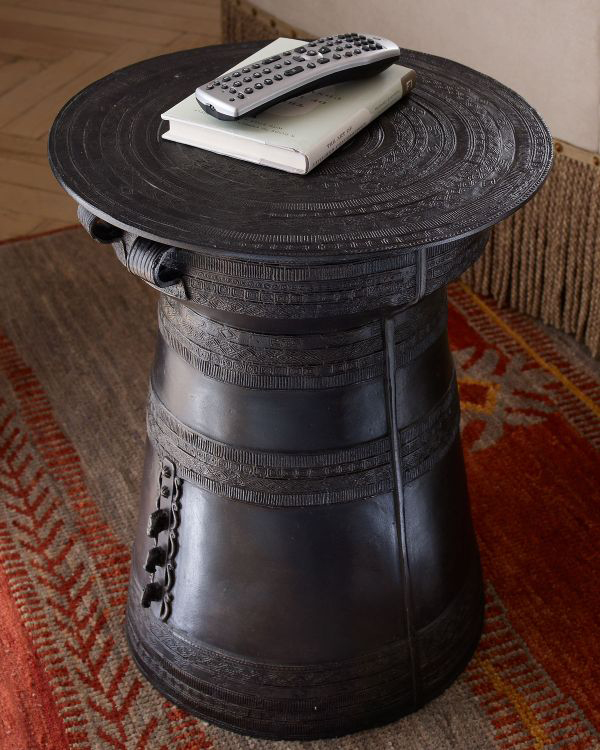 Rain drums, named for the pleasing sound they make when hit by raindrops, have existed in Asian cultures for thousands of years. Our cast-aluminum version features a traditional relief pattern of a radiating sun surrounded by concentric rings of geometric patterns.
3. Asian Inspired Square Accent Table with Marble Top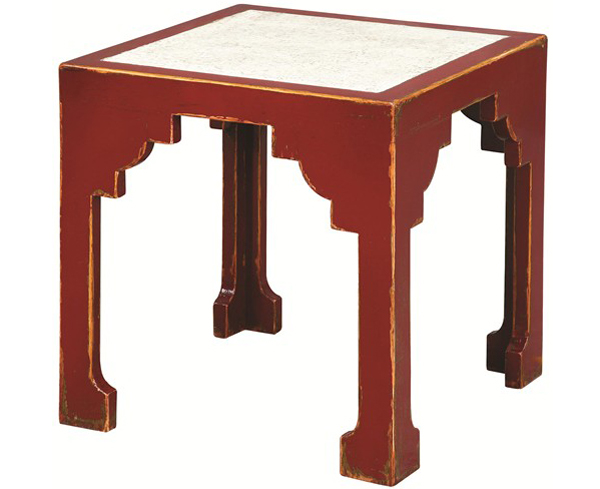 The detail on this side table is Moroccan – with the color and the battered feel of this table – it sure looks rustic and at the same time classy because of the marble top.
4. Black & White Bone Inlay Star Accent Table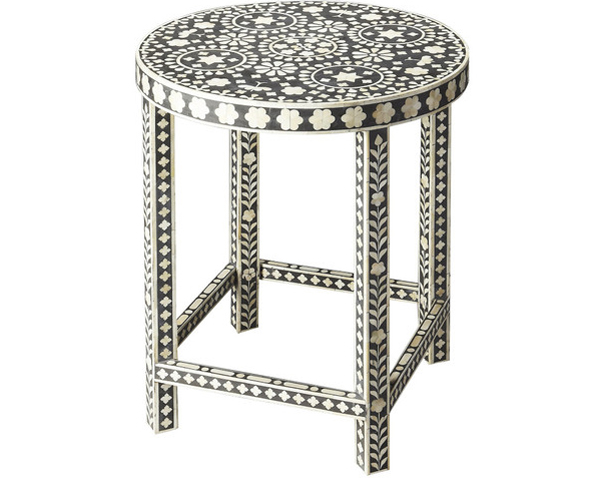 The stars on the table top is a cute accent for this already-lovely accent table. This bone inlay tables come in different shapes too!
5. Bonair Octagonal Side Table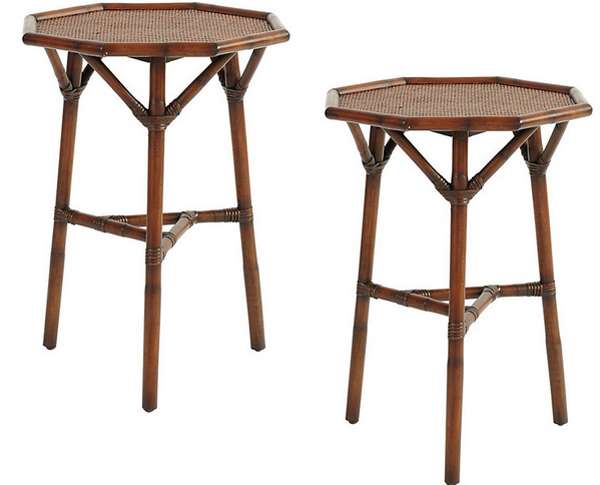 Perfect beside a favorite chair, it's hand crafted of natural rattan and mahogany with wrapped split-rattan joints for strength and texture.
6. Chinese Antique Camphor Wood Flower Carving Side Table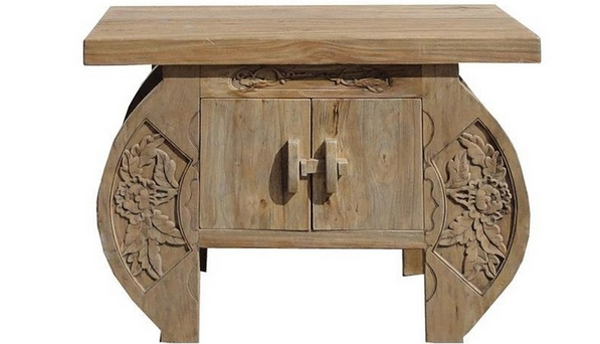 This is Chinese antique side table/cabinet which is made of camphor wood is also call "Zhang Mu". Usually camphor is made for trunk at the market, so it is hard to find a cabinet is made of camphor wood.
7. 19th C. South Asian Accent Table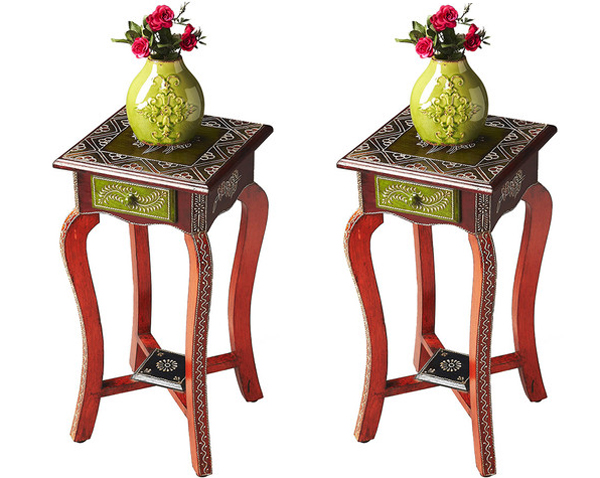 This slender accent table has pretty detailing work on it. Adding a small vase makes it more stunning by the minute.
8. Chinese Simple Square Wood Round Legs Table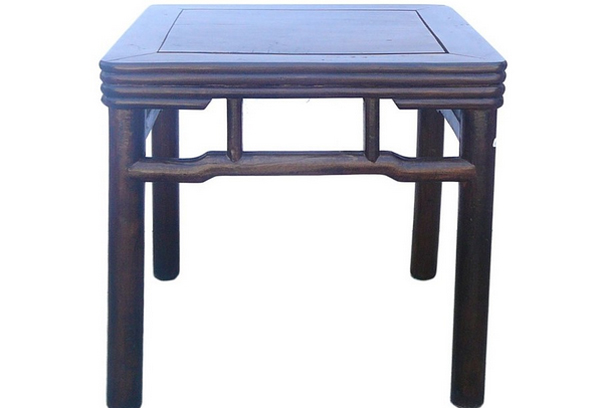 Tables with round legs are minimal in the stores nowadays because of the work done to it, but this Chinese table looks cute because of the color and the design.
9. Colorful Ceramic Elephant Table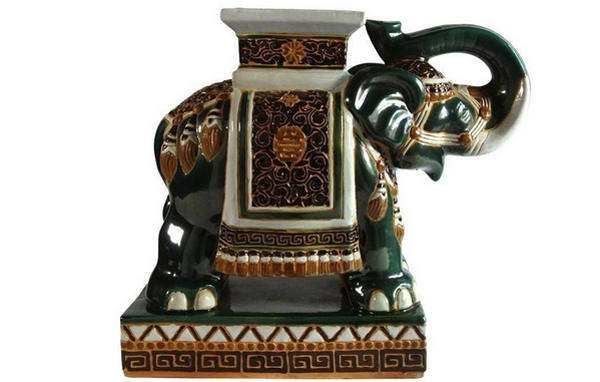 A wonderfully colored ceramic elephant side table. I can't get enough of this!
10. Elmwood Ming Style Lamp Table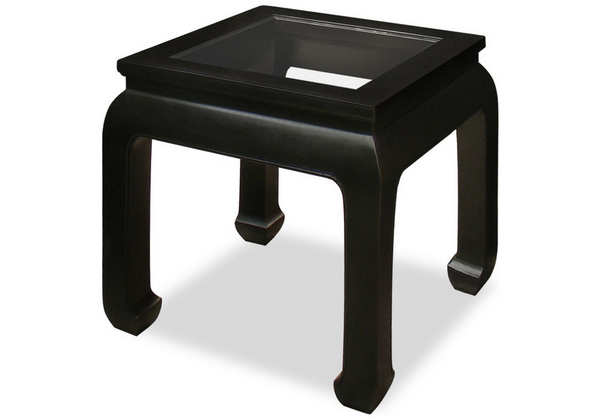 Although this table will complement furnishings in virtually any contemporary setting, the Ming table that inspired the design, with quadrangular legs terminating in horseshoe feet, dates back to the Han Dynasty (206 B.C.-A.D. 220).
11. Far East Elephant Table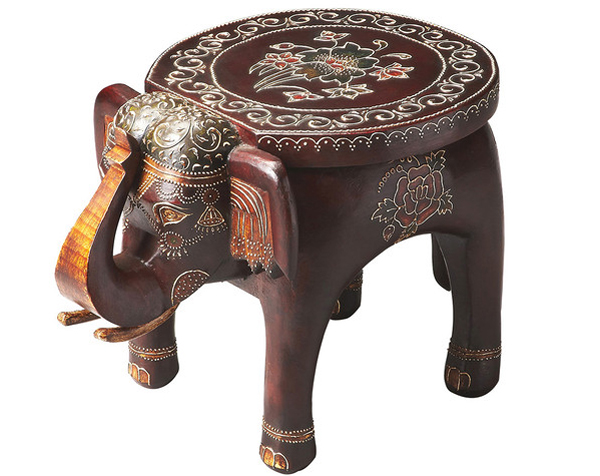 This is one of the signature design for Thai furniture and decors – this elephant has stunning floral detailing.
12. 19th C. South Asian Royal Side Table
Here is another side table with an elephant in it. How random?
13. Leather Top Ming Table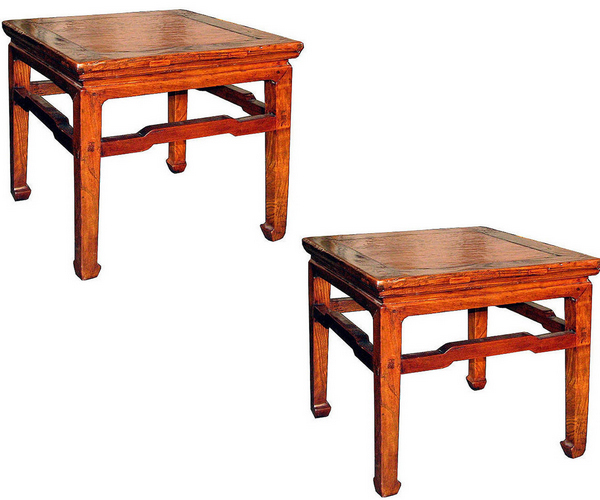 Vintage leather top elm wood chow table. Can be used as a small coffee table or side table.
14. Moooi Common Comrades Seamstress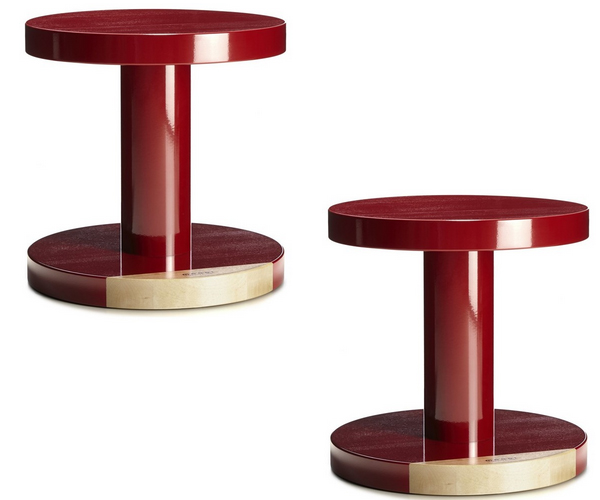 A clever personification of the simplicity of country life, where everybody knows 'who' you are and 'what' you do, the Common Comrades table family amuses us with its utilitarian simplicity & honest soul.
15. Red Tibetan Accent or Coffee Table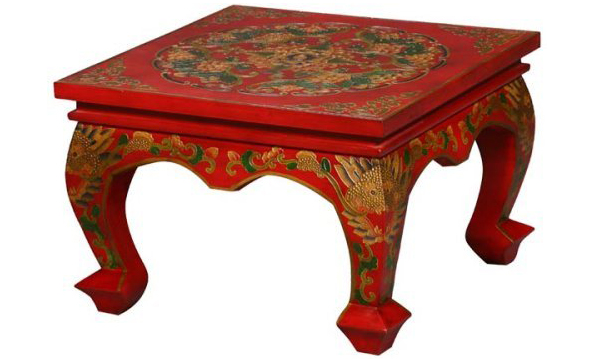 Red is a usual color used for Chinese furniture, fixtures and decor – this signifies beauty and glory; great details on the table top and the legs.
16. Ryokan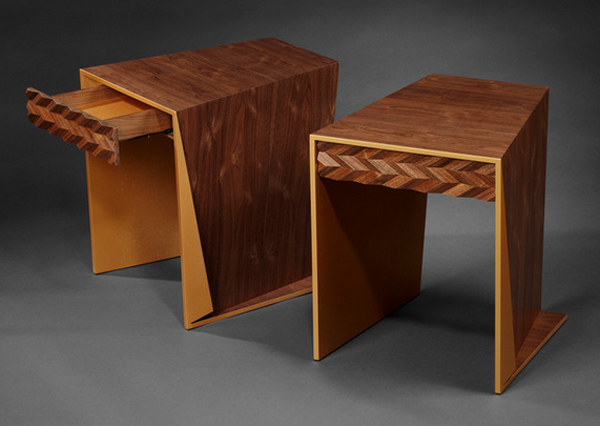 Matching set of bedside tables for the ryokan. Drawer and side panels designed after origami folds.
17. Used Antique Chinese Accent Table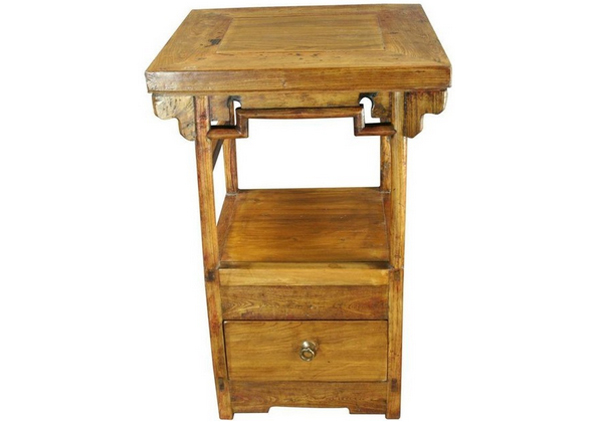 This piece was originally used as a stove in a Chinese home. The top panel has been replaced with old wood and the piece has been professionally refinished with a clear coat.
18. Vintage Chinese Rustic Red Lacquer Side Table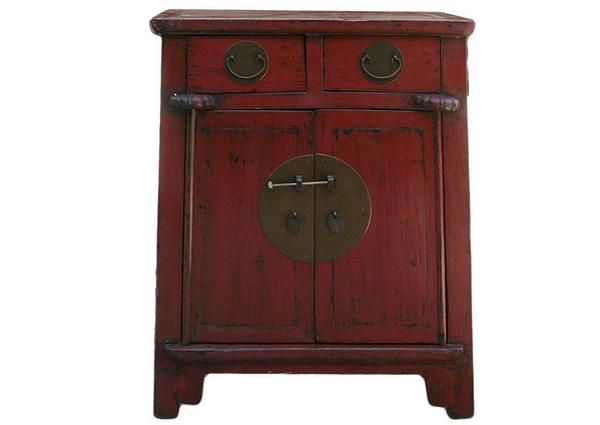 This is an oriental small cabinet with noodle shape design and round metal hardware.
19. 19th C. South Asian Nesting Tables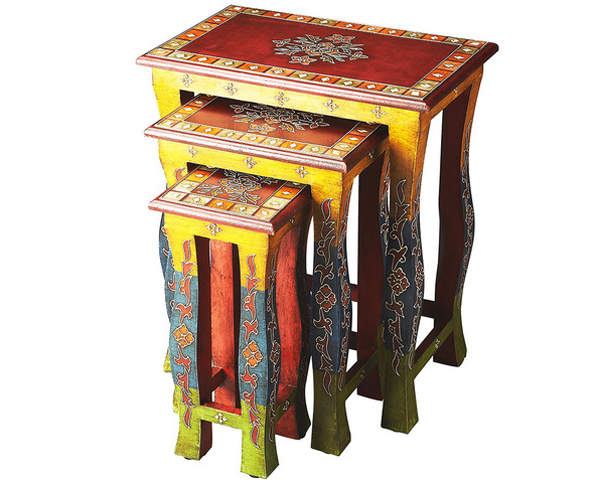 Timberwolf Bay has wonderful designs for their tables and cabinets – well, those are the ones that I just saw. But nesting tables remind me of the nesting dolls we have in the market.
20. Vintage Elmwood Shanxi Table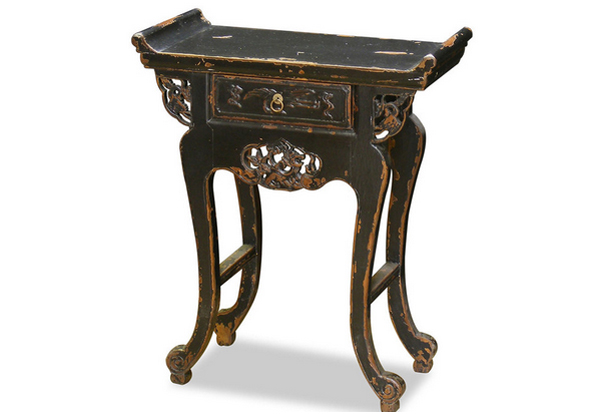 This vintage Shan-Xi table is unique and petite. Hand-carved of Elmwood with one drawer for convenient storage. Perfect for foyer or hallway.
What do you think about the side and accent tables we have presented above? Just an additional information, Southeast Asian furniture such as Vietnamese, Indonesian, Javanese, and Balinese furniture are now becoming more prominent and appreciated. Other Asian furniture such as South Asian and Indian are also becoming more popular in interior decorating.