20 Styles of Green Bean Bag that will Cheer Up your Living Space
If you want that your living space will be more stylish and fashionable, well the secret behind to it is in the furniture used. Yes of course, furniture does add glamour in any part of your homes. And sometimes it is much cool to mix a vibrant color of furniture with the darker shade of your interior bringing a livelier design or might just add another piece of furniture that displays a vibrant color to your collection to fully enjoy a grand space. Why not try to add some green beanbags to any corner or any part of your home to add a lighter design to your space.
Bean bag is a sealed bag which can be contained either of the following: dried beans, polyvinyl chloride pallets, expanded polystyrene, or expanded polypropylene. In 1969, it was first considered when an Italian company design this furniture; but then globally it was recognized as furniture. Nowadays, this furniture is strongly used as a part of an interior decor. It comes in different color, design, and styles that would fit accordingly with your taste of style and decor. This furniture got a very inviting look that would be so very comfortable when you sit on it. Try adding this furniture into space and definitely you'll achieve a stylish space.
1. Peace Sign Green Bean Bag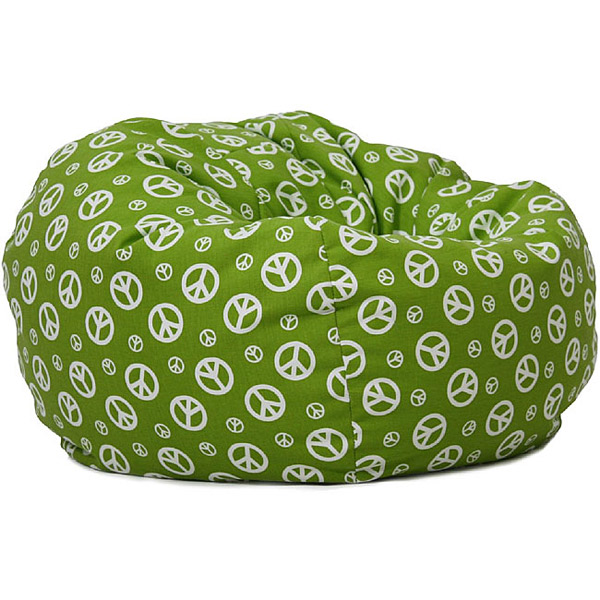 This green bean bag with a peace sign print will be a perfect furniture for your bedroom or family room.
2. Handmade Bean Bag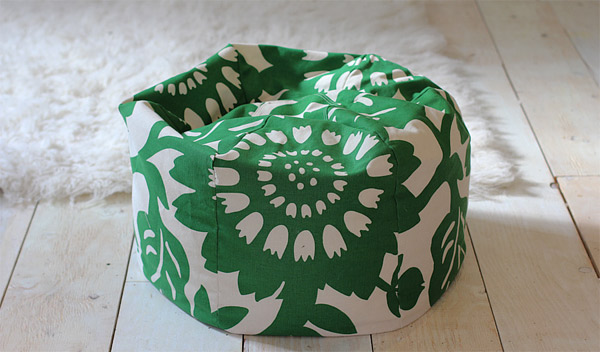 It seems that this is very comfortable to sit on and relax your back after a long tiring day.
3. Classic Chartreuse Polka Dots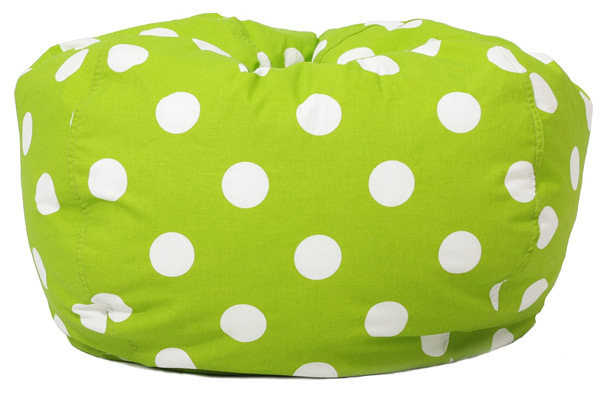 This very trendy and comfortable for seating that is great for all ages.
4. Flamingo Love Tween Bean Bag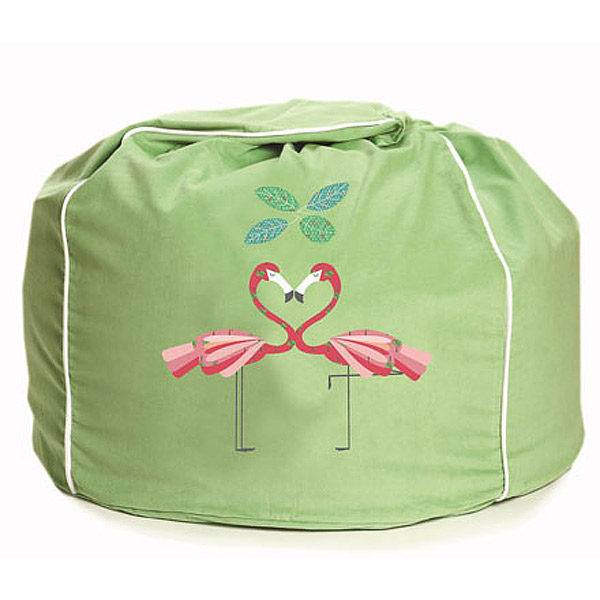 It looks very soft and comfy, a flamingo design looks very sweet and cute.
5. Frog Design Bean Bag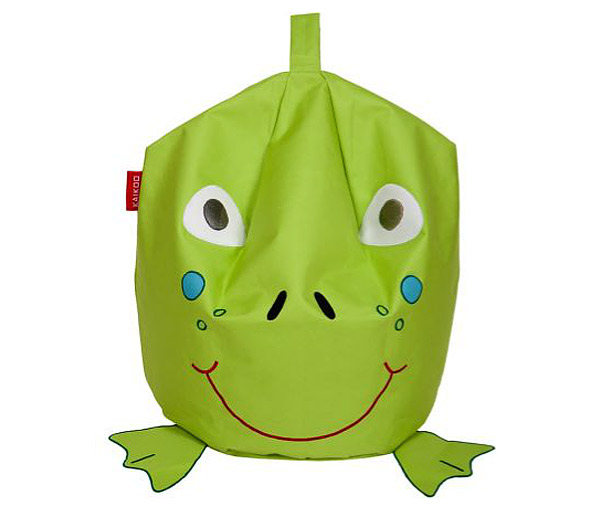 The unique design of this bean bag would be perfect furniture for your kid's bedroom.
6. Big Joe Zip It! Square Bean Bag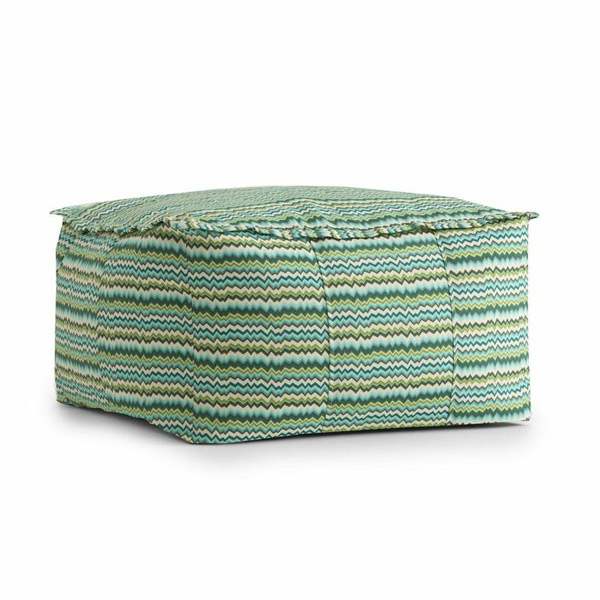 This square shaped bean bag offers a comfortable seating especially when watching television.
7. Bean Bag with Arms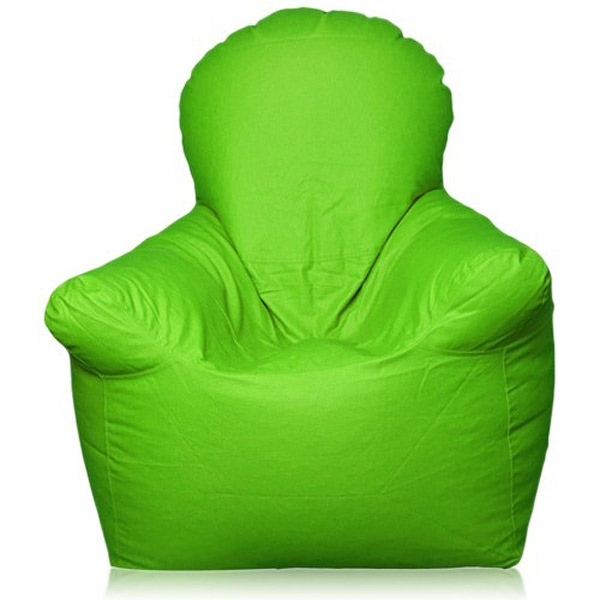 It will really be a great pleasure of lounging on a cushiony surface while watching TV or with just any activity.
8. Chevron Bean Bag Green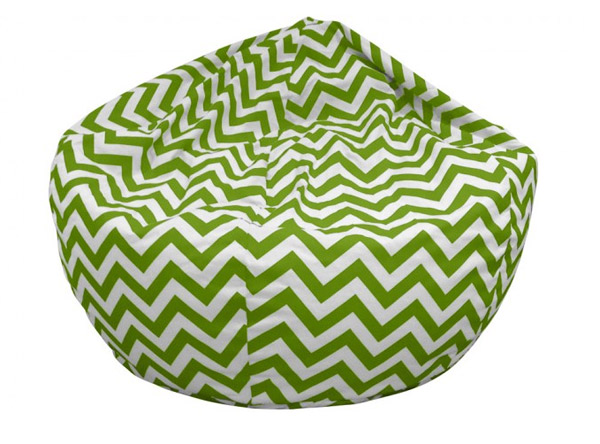 Since you will be placing this on the floor, try to put a rug under it to get rid of scratch or look for a water-resistant cover to get rid from water spill.
9. Kalahari Outdoor Bean Bag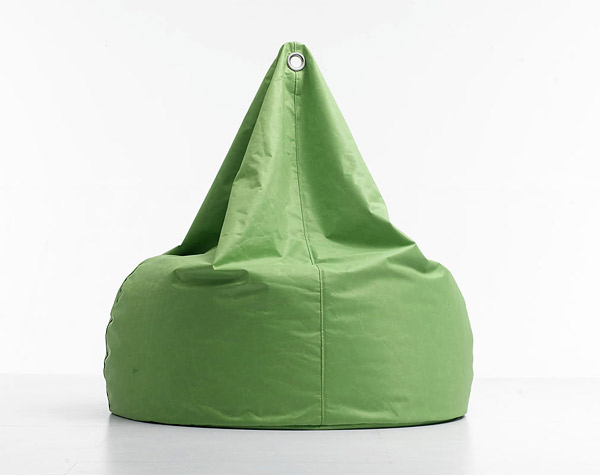 The shape looks like chocolate kisses! But don't be fooled by it, this is a comfy chair just so you know.
10. Small Classic Small Polka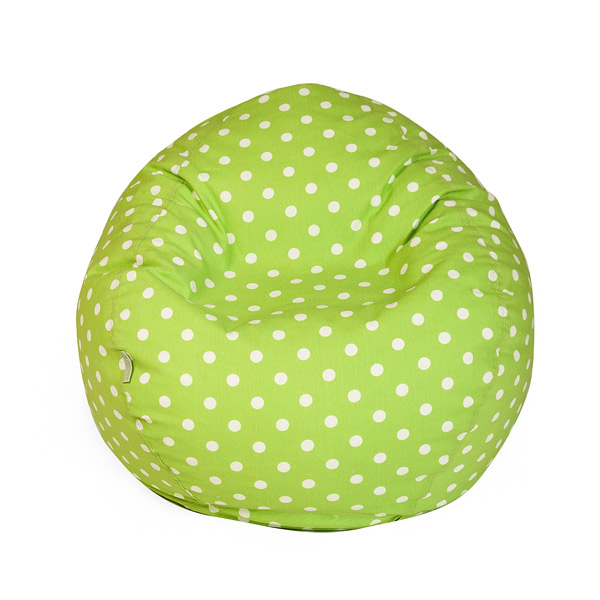 This would be great additional piece to any family room or playroom; you'll definitely experience a comfortable lounging.
11. Teardrop Bean Bag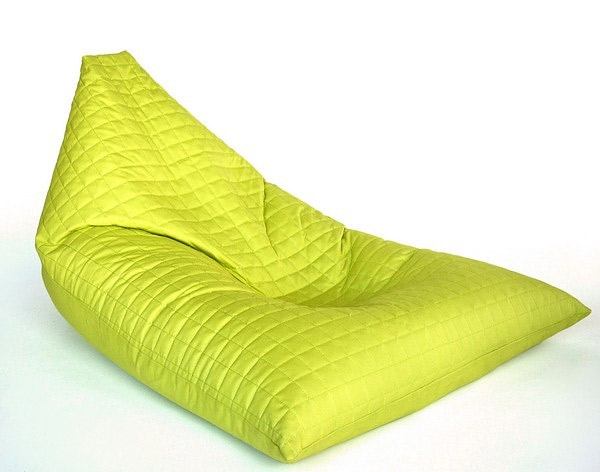 It is better when the bean bag goes with the shape of your body for a super comfortable sitting and even lying for sleep.
12. Polka Dots Barrel Bean Bag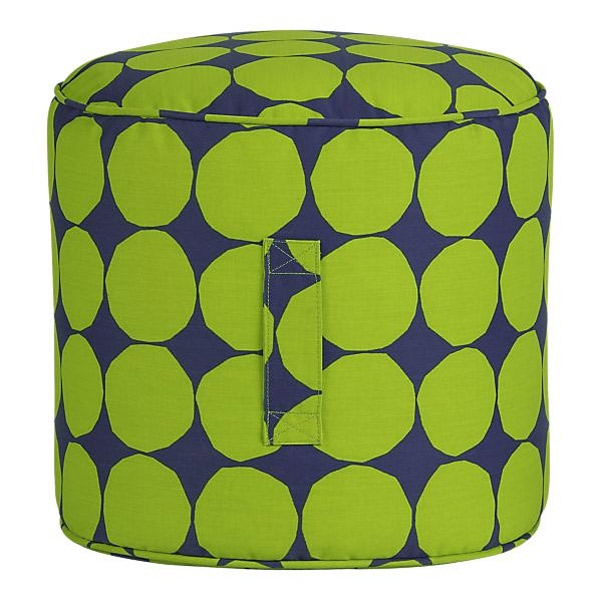 This bean bag got a bigger size of dots which would be a good accent for any corner of your house.
13. Vinyl Bean Bag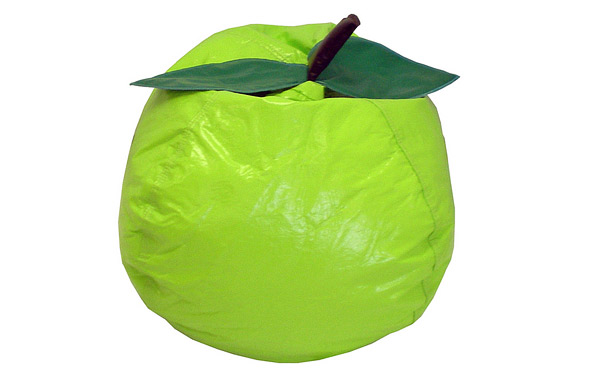 Surely this design will mould into your body when you slump into it. Since it is shaped like an apple, you might just want to have a bite!
14. Outdoor Bean Bag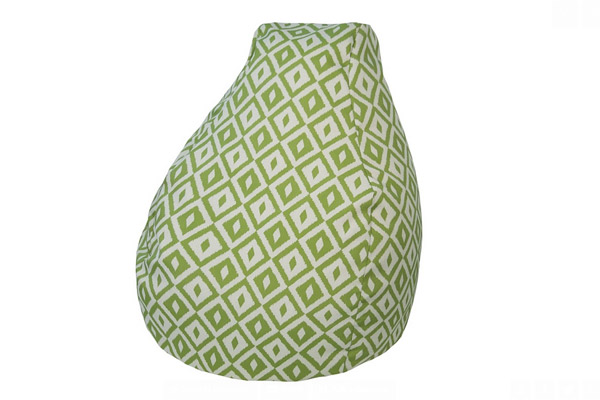 This design will really fit for all ages, and will be perfect for patio spaces.
15. Mellow Out Bean Bag Lounger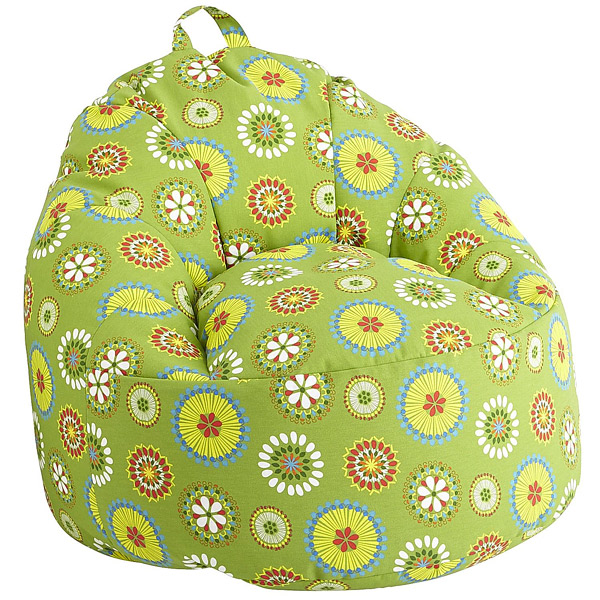 This looks very comfy and its structure that is color-filled gives a stylish design.
16. Printed Bean Bag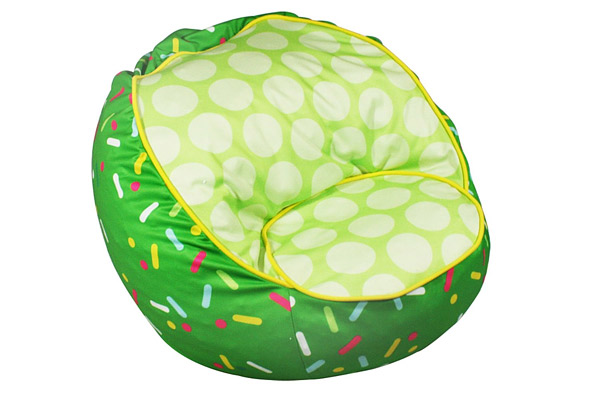 The design of this bean bag is very playful and can be added into a themed room.
17. Indoor Seat Printed Bean Bag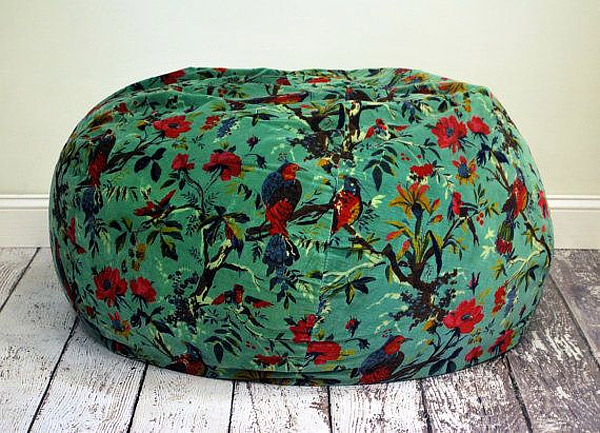 The shape of this bean bag is cute in style and it really allow for a great rest.
18. Foot Ball Bean Bag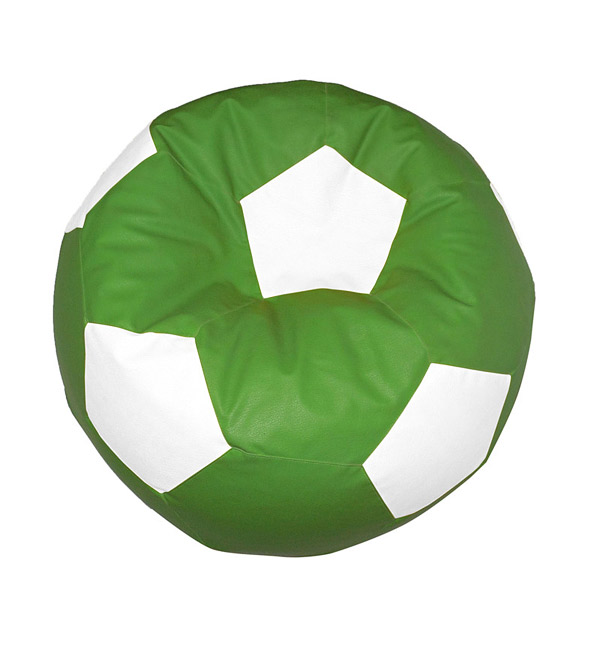 I'm sure that kids out there would love this design of bean bag for their bedroom or their playroom.
19. Outdoor Bean Bag Lounger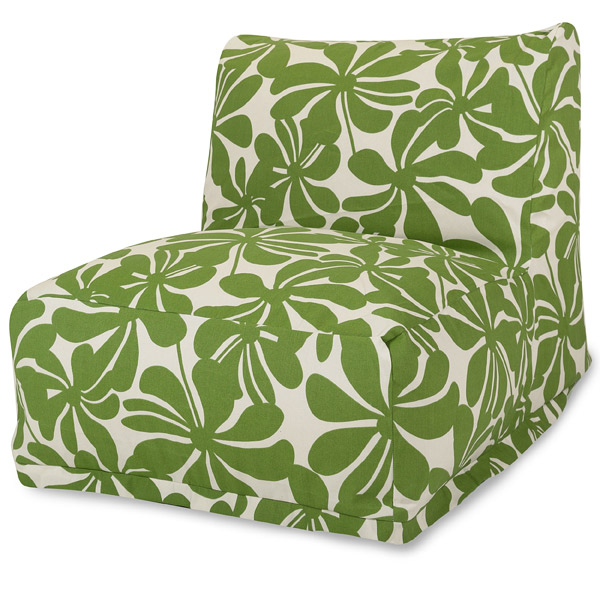 This is suitable for outdoor environment. It has backrest that offers an ultimate comfort and home function.
20. Flex-Giant Bean Bag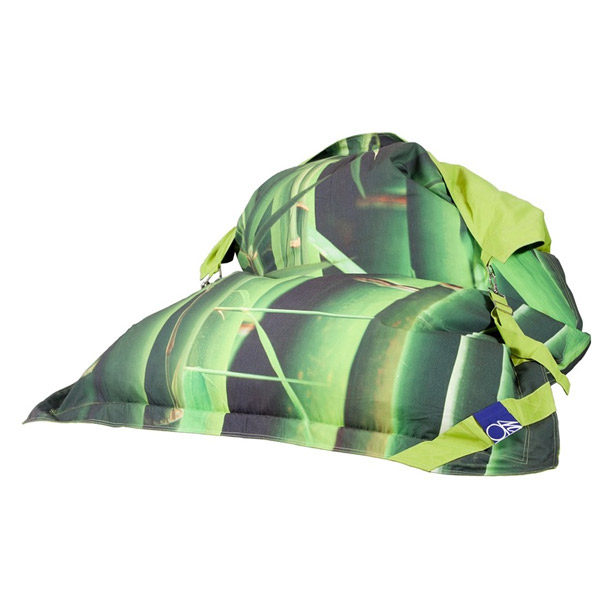 This bean bag is adjustable that you can modify its shape and can be used according to your own choice.
See how cool are these green bean bags? Can you imagine how can this piece of furniture be very functional? I'm sure this will be a masterpiece inside your homes and I bet that every guest you have would draw their attention into this piece. And oh your kids would also love to have this cute furniture inside their rooms.