20 Art Deco Inspired Living Room Seatings
We all love to sit around and gather together in our living room. We love to display and show off some of our fancy collection, our life's passion and our own personal taste to it. The design that the owner chooses will dictate what ambiance the owner wants to achieve. The kind of seating the owner picks, shows his personal style and his own story. A story so unique and beautiful ready to be unfold, yes, in the living room.
Who says you cannot mix unique beauty and comfort in your living room? All it takes is one stunning art deco inspired, comfy seat, and you will have a one of a kind, stylish living space. Easy, breezy, right? You don't really need that much especially if you are working on a budget. These bold, geometric-modern-inspired living room seatings will give you a dash of retro, modern and eclectic vibe and do all the work for you. So come on and check out this cool list of 20 Art Deco Inspired Living Room Seatings.
1. Rare Verner Panton Seating Landscape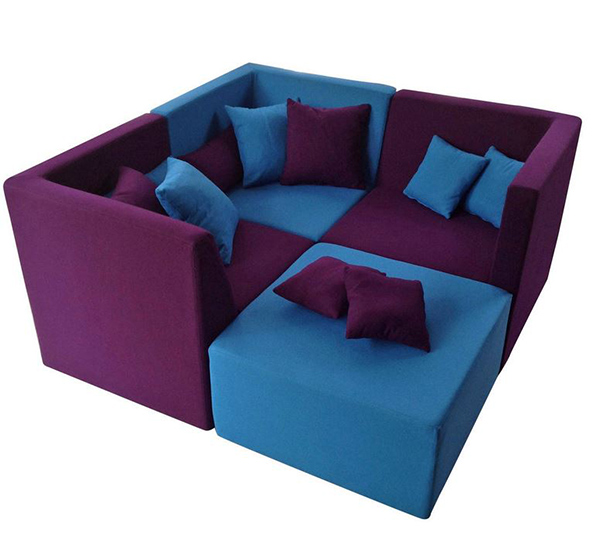 Accentuate your living room with this avant-garde modular seating landscape designed by Verner Panton. With its original Kvadrat fabric, in bold, deep purple and light sea blue it is sure to give a stylish punch in your living room.
2. Abstract Fabric Accent Chair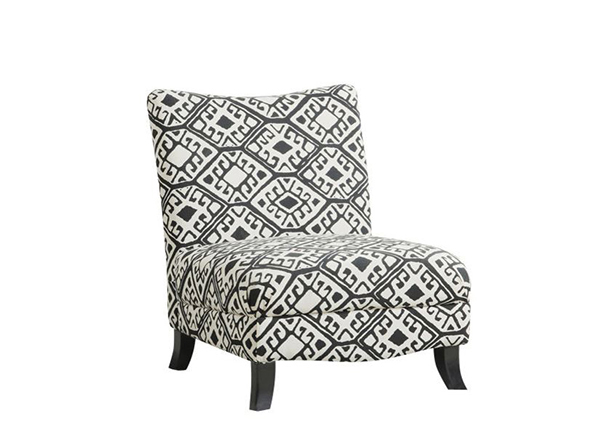 Add a unique focal point to your living room with this art deco inspired accent chair available in black and beige abstract design.
3. Grant Featherstone Style Contour Lounge Set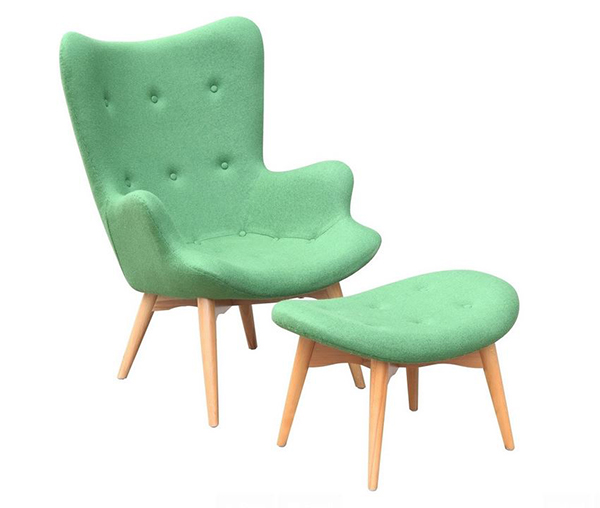 This lovely lounge set, with its unusual curves and soft pastel hue, is sure to bring fun and happy mood to your living room interiors.
4. Schafer, Armchair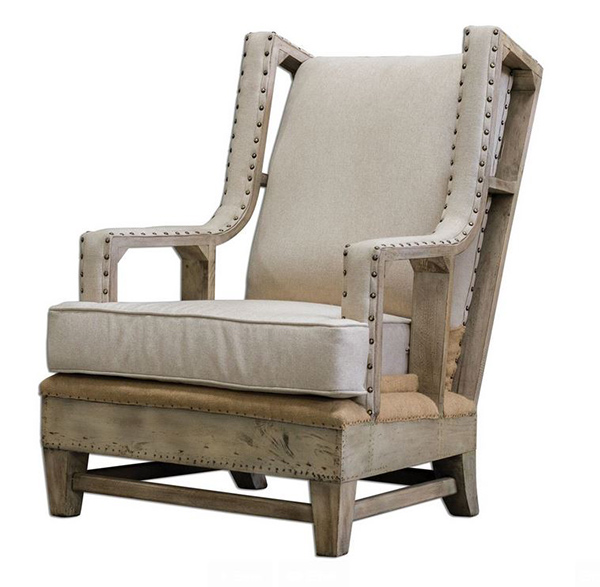 Give your living room a touch of rustic elegance with this sturdy armchair made from solid mahogany hardwood, neatly tailored chair in soft neutral linen with brass nails accent.
5. Minerva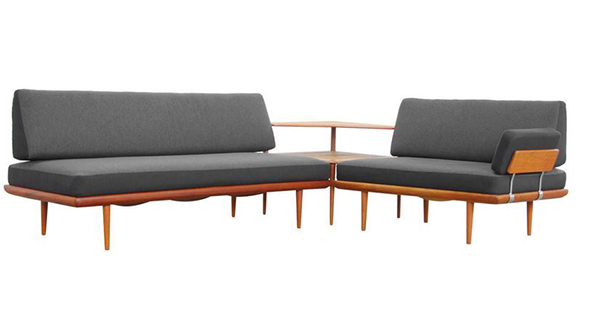 This versatile sofa system by Peter Hvidt and Orla Mølgaard Nielsen, is great for small and big living spaces alike. It can be set together or separately, either way it is going to give a delightful and modern look to any modern interiors.
6. Nouvelle Modern Design Orange Leather Lounge Chair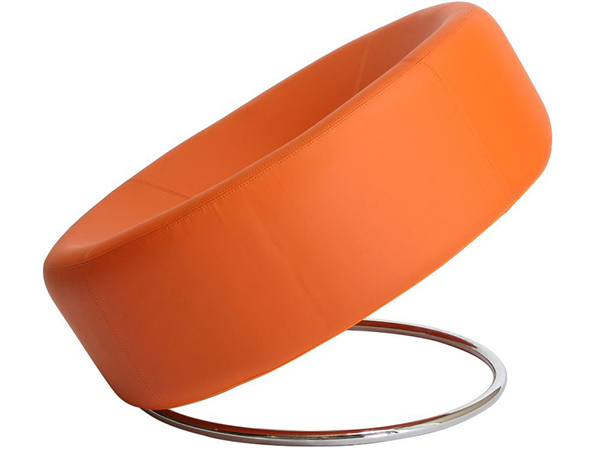 Add a splash of happy color to your living room with this stylish piece of furniture and create an ultramodern look.
7. Pair of Armchairs Art Deco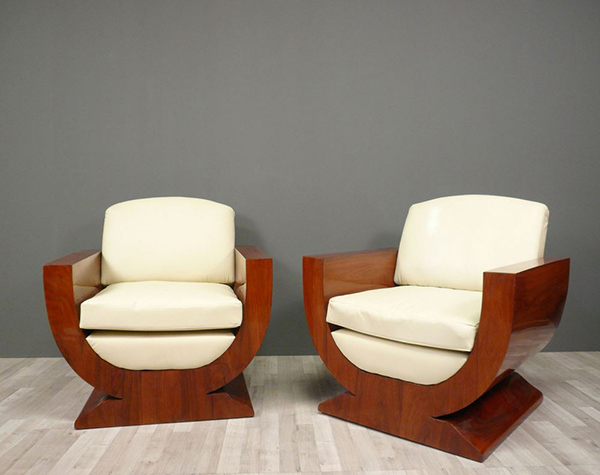 Its unique shape gives a regal and eclectic appeal while its comfortable seating in cream leather brings a retro vibe.
8. Art Deco 3 Piece Parlor Set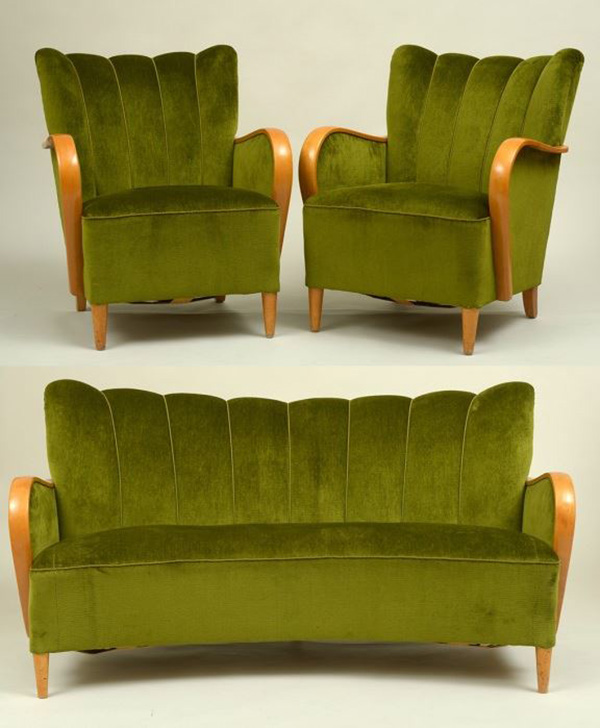 This striking Art Deco inspired furniture is sure to bring glam and style to your living room.
9. Sofa- DS- 1064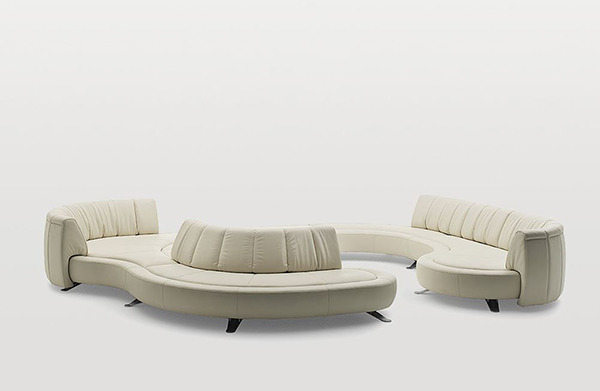 Get limitless styles and forms suitable for every room and occasion with this Hugo de Ruiter's design seating.
10. Coventry Two Tone Counter Height Dining Table
Bring whimsy and regal feel to your home with this eye-catching sofa in shimmering purple velvet.
11. Mid-century Modern Sofa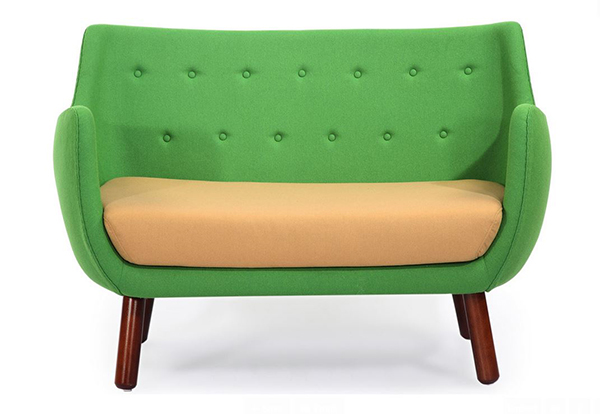 Its impressive color contrast and organic artistic curves give off a modern vibe.
12. Bambou Living Room Set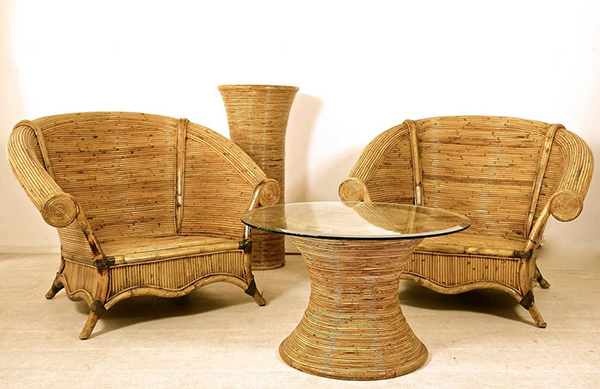 For a rustic appeal and inviting look, this Art Deco inspired bamboo living room set in the style of Gabriella Crespi will help you achieve it.
13. Fainting Couch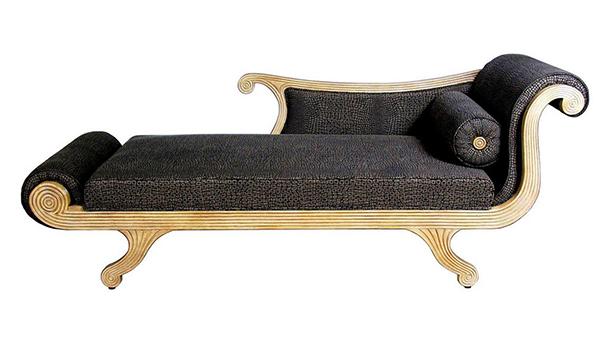 This luxurious-looking Fainting Couch with its artistic flair will add drama and elegance to your living room.
14. Bella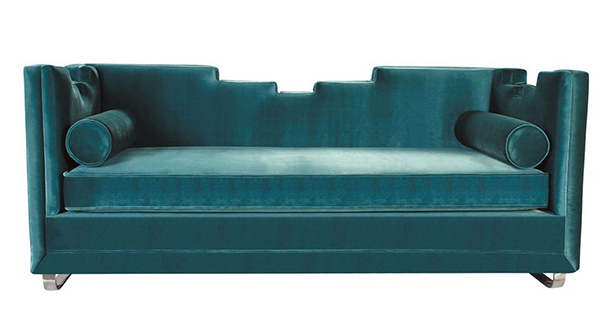 It's geometric detailing and bold color give its unique look making it an extraordinary statement for a living room.
15. Mid-century Modern Sofa Set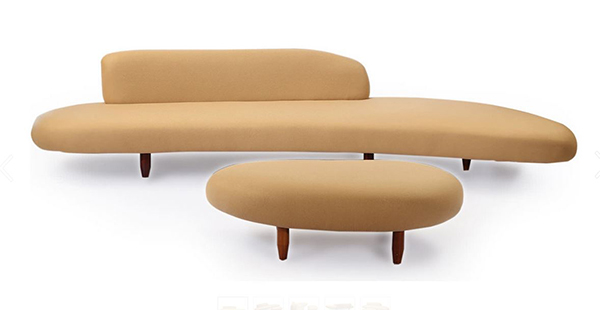 This charming seating is a functional design of an open-end chaise and sofa which brings a soft, free flowing appeal of mid century modernism.
16. Standard Lowback French Style Sofa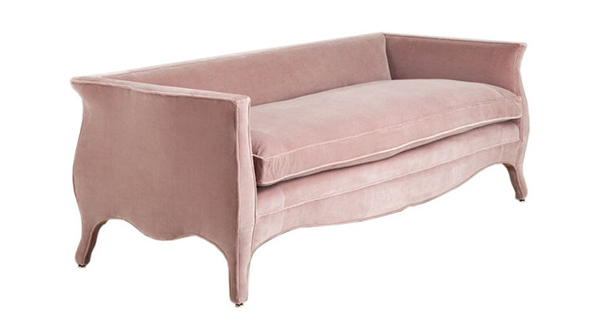 Accentuate your living room with this unique, elegant and charming French 20th century design velvet upholstered sofa with a standard low back style.
17. Kustom Sofa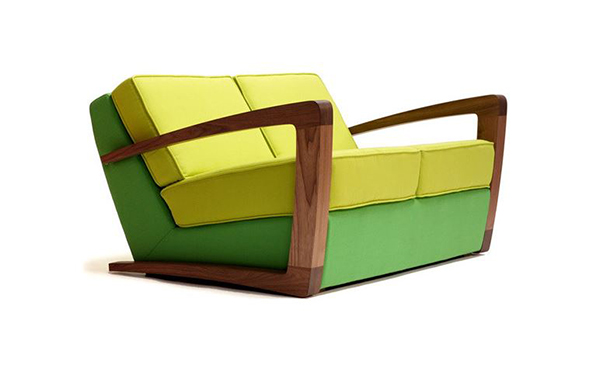 Its clean lines, vivid colors, unique scallop-shaped arms and reclined structure offers a fun, relaxing and stunning retro-modern statement for your home.
18. Kang Myung Sun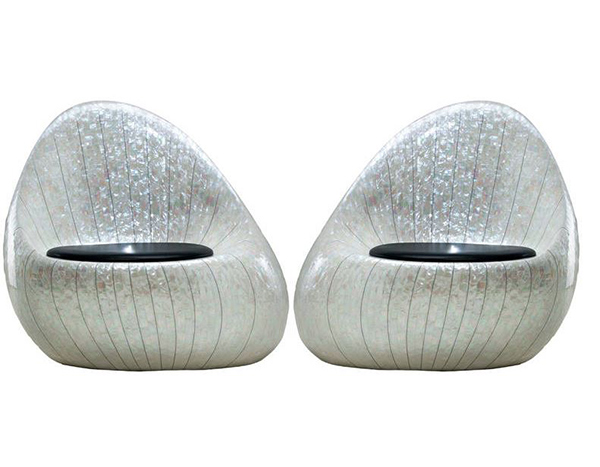 Mother of pearl inspired chair lacquered in black, brings grace and modern elegance to any space with its delicate curves and glittering accent.
19. Marshmallow Sofa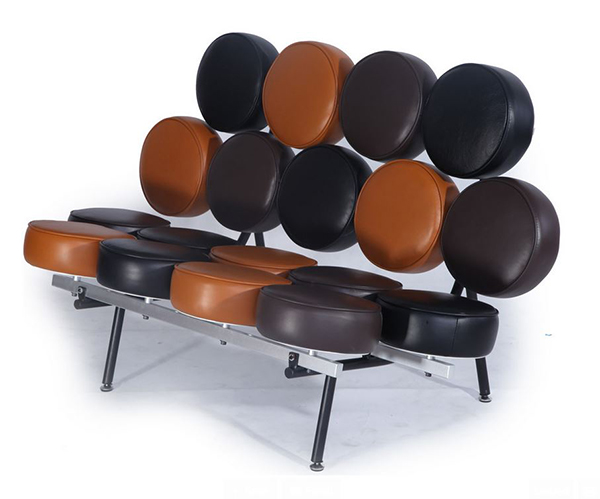 Its Atomic style gives this sofa its Pop Art appeal offering a retro yet modern vibe.
20. Art Deco Style Armchair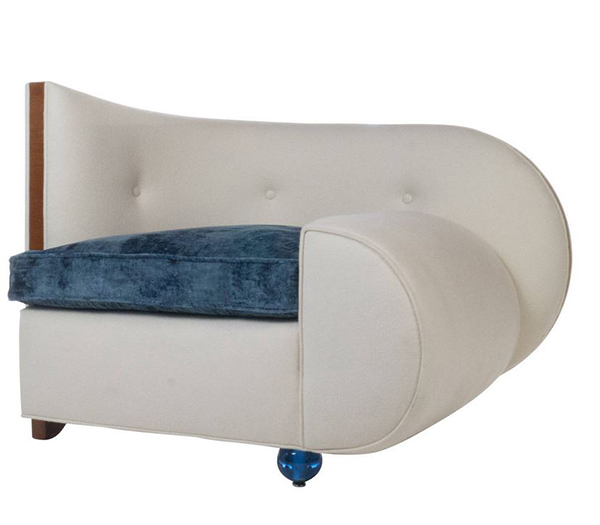 A stunning Art Deco furniture with beautiful curves and unusual style brings an eclectic flair and modern feel offering interest and comfort in your space.
Bold shapes and interesting geometric forms are really striking and eye-catching. Exotic finishes and prints and vivid contrasting colors create punch and will help your living room come to life. Those are Art Deco elements that bring one of a kind style with a combination of classic retro and modern flairs. These Art Deco Inspired Living Room Furniture is a combination of function and art that will always be stunning and entrancing.