PinPres: A Fun Playful Shelf for Children
Tidying up a kid's bedroom or a playroom could one of the most challenging things we would do in a day. Thinking that we are going to do that every day, seem to make us feel very tired indeed. But you know how kids are. We really cannot stop them from scattering all those toys. Anyway, they learn while playing. And all the mess is just part of it. We've all been there.
But there is a shelving that can make clean up fun for the kids. This is called the PinPres. It is a "shelf that makes the act of sorting up the room a playful experience where the shelf adopts its form to the toys, books and other things that are being stored". Your kids can push the wooden pins to fit the form of the items that they want to store in it. It looks really fun and interesting. I like the look of it and it seems a good sensory activity for the kids too. The shelf can be custom made in whatever dimensions you want. You can also choose to have your shelf made from Beechwood pins or in colors red, yellow, blue and purple. Let us take a look at the shelf below.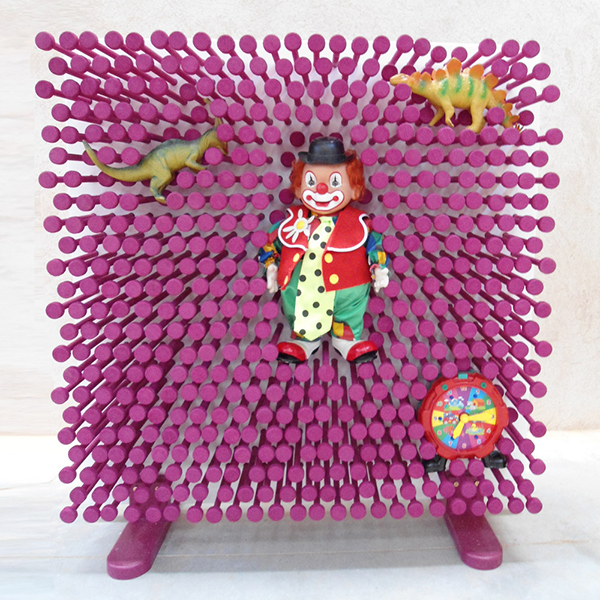 Who would think that a shelf will can be designed in a very interesting way like this?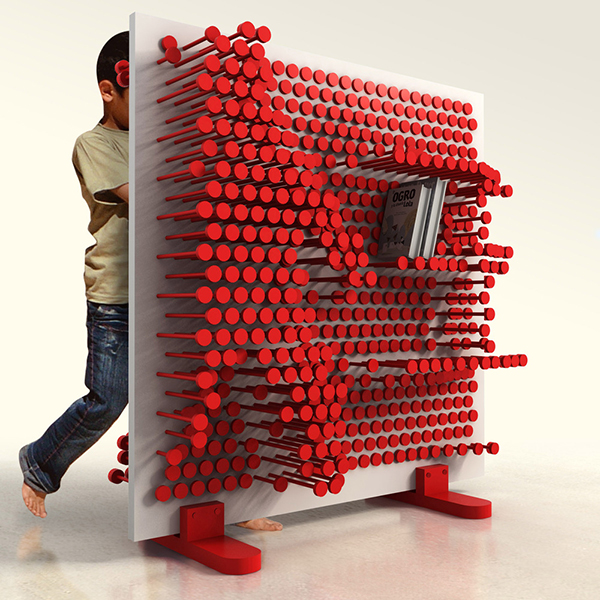 Your child can adjust it by pushing and pulling the pins on the other side of the shelf.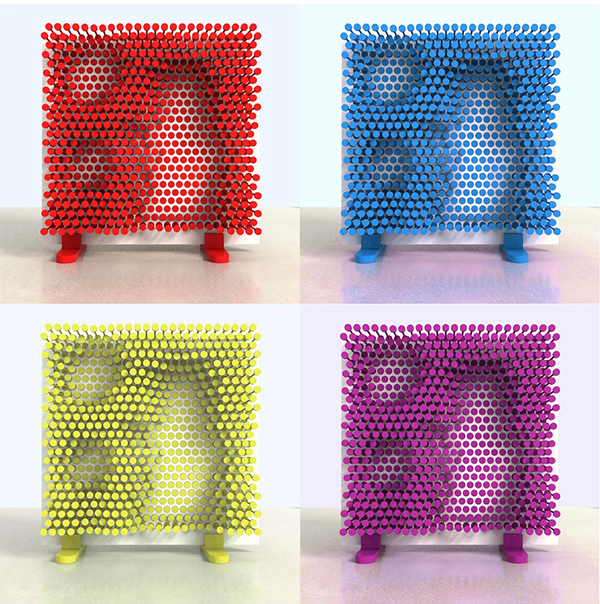 This come in different colors too that are lively and bright. Certainly fitting for a child's bedroom. Wood was stained or immersed in one of the 4 colors.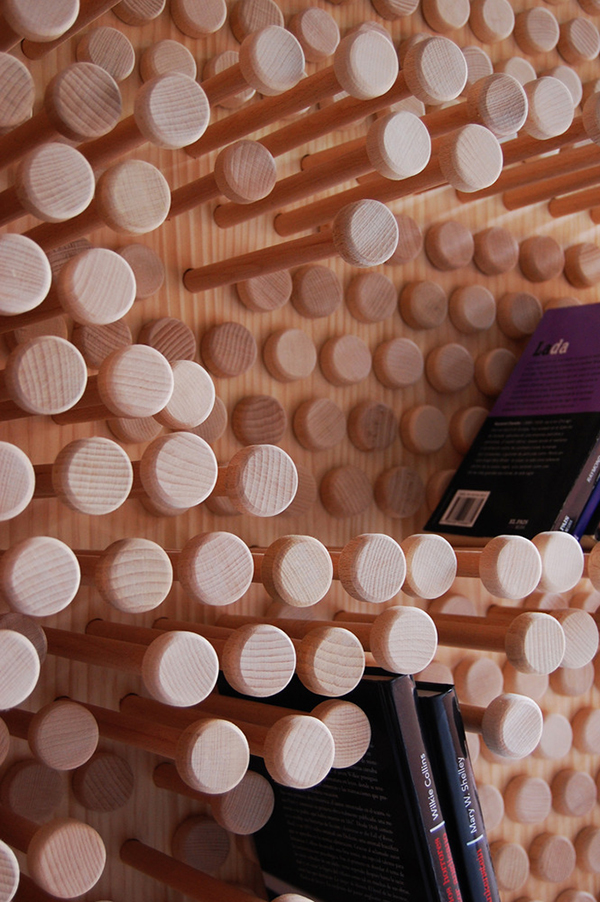 A closer look at the pins that can be made of natural beechwood.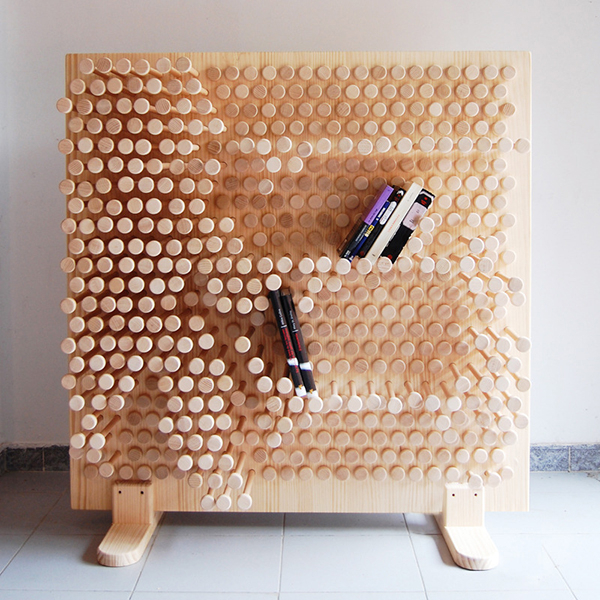 The main body of the shelf can be made of natural pine plywood, or white lacquered. I honestly like it better this way than the colored ones.
You'd really go Oh Oh Oh with this amazing shelf from Ooo My Design. I'm sure any kid will love to have a shelf like this. I like the idea of this shelf because aside from storing stuffs, it also looks fun as well and the kids can both clean up and play at the same time. The shelves are also lovely decorations for the home too. As a matter of fact, they look like sculptural items for the home because of the way they look. Would you buy this shelf for your kids?