14 Stunning Multi-functional Coffee Tables
Coffee tables are low tables that are placed in front of the sofa where we place our magazines or drinks or small things while we are in the living area and chatting with friends. That was even how the name coffee table was derived from. Anyway, there are already a lot of variations, prices, styles and materials that make a coffee table. These variations make each one unique, although it was usually rectangular low tables that is typical for them but due to the changes in the art industry and a lot of designers coming up with new designs, coffee tables are now a furniture that we can make as the center of attention in our living areas.
A few years back, furniture was traditional – it only served one purpose. If it was a chair, it's a chair – if it's a table, then it's a table. Just that. But, with the current trends, when we say furniture, it is now multi-purpose. The more use a certain furniture is capable of serving, the more it seems practical to choose. Of course, design and material is always a factor for clients in choosing things, but in the market, the more useful and well-designed a certain item is, the more is marketable. Below is a series of coffee table designs from promising designers which will make us believe that multi-purpose furniture is in style.
AdjusTable

This is the AdjusTable. A cool coffee table that you can use up in different ways. You can even use is it as a chair. Check it out.
Circus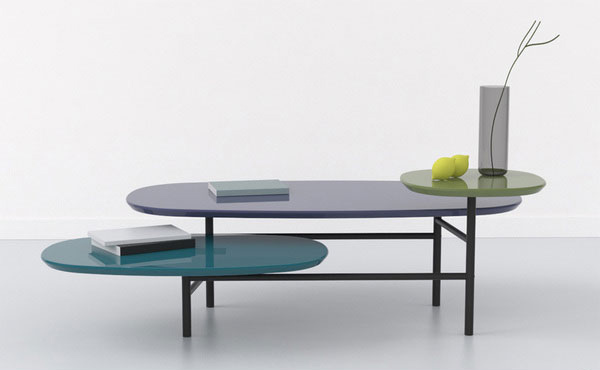 Circus is a part of a collection of Sam Baron + Friends. This multi-layered table was designed to coordinate with the timeless pieces in the house of the client.
Curve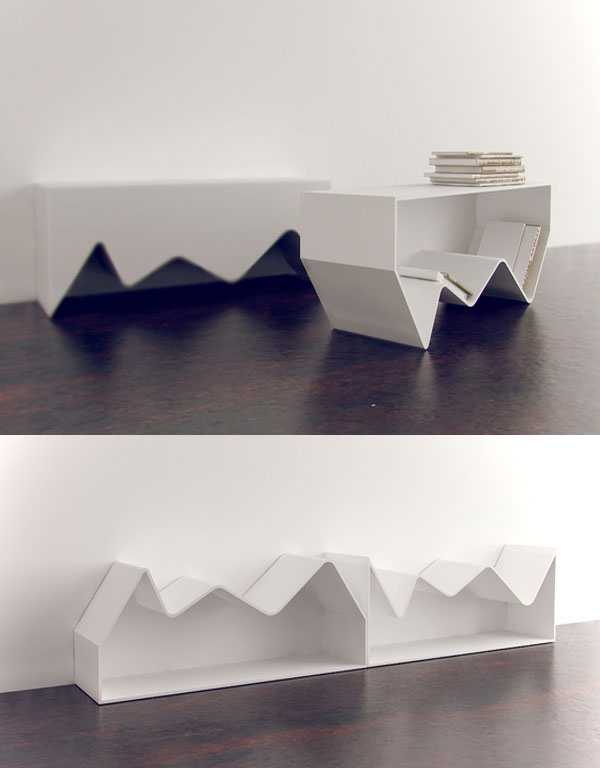 This interesting table serves both as a table and a bookshelf. This table functions depending on the owner's want or need.
Flex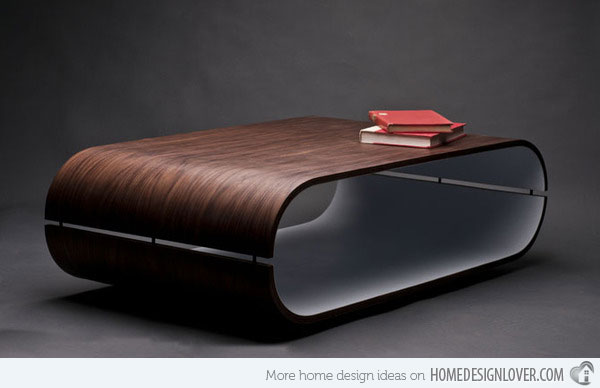 Flex was designed for a regular person who rents an apartment. The design is easy to detach and attach with each other for use and storage.
Flex Coffee Table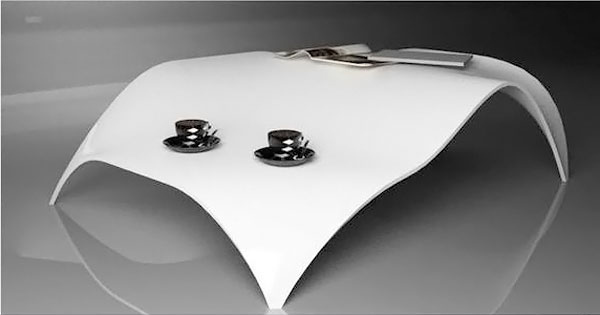 The Flex Coffee Table was designed to look stunning and modern that is most likely to used for modern-contemporary homes.
Foxtrot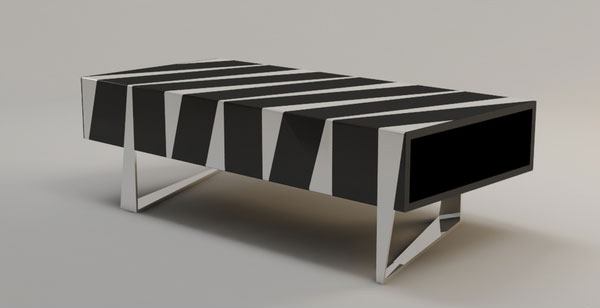 Cute coffee table with black and white stripes with the middle part used for storage.
Loop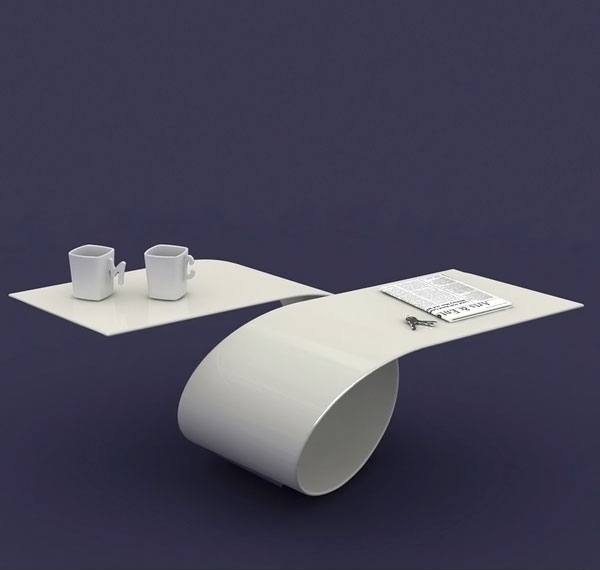 This coffee table is inspired by the roller coasters. The white color gives this design class and sophistication.
Mesa Stijl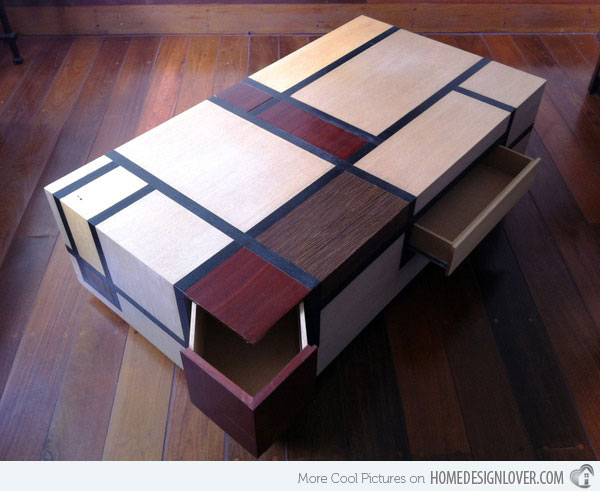 Giving us flavor is this multi-purpose/multi-colored coffee table, both a table and a drawer.
Origami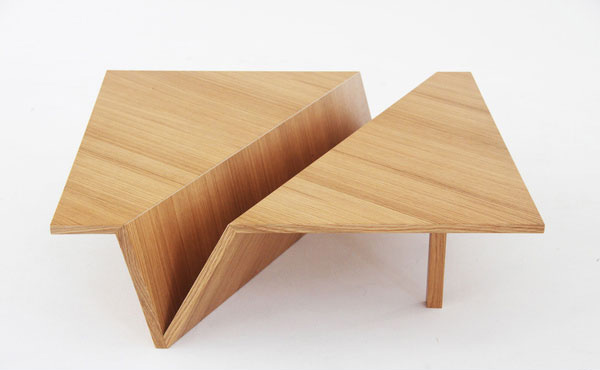 Origami, the most popular paper folding technique in Japan was the inspiration of Vinicius Longo's design.
Rod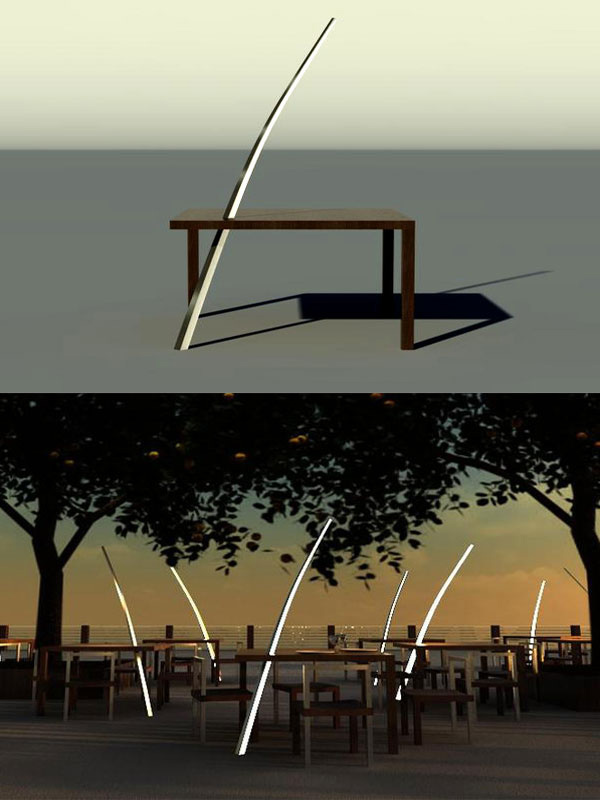 Basically, the only thing unusual with this design is the rod that serves as a leg for this table and at the same time serves as a lighting fixture too.
Volup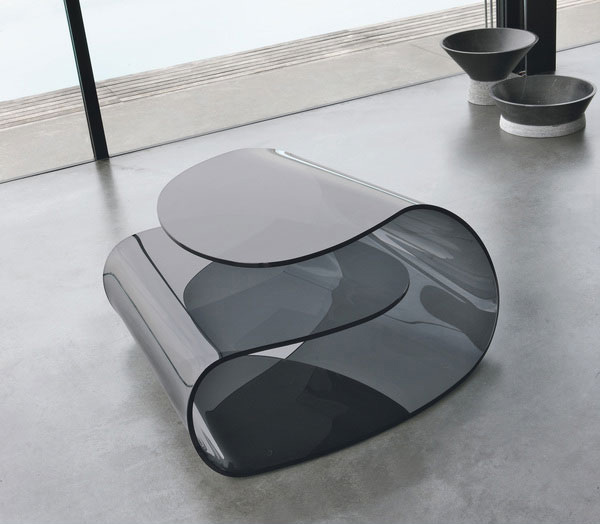 A glass table that was designed with extreme difficulty so as to avoid duplication. This beauty is like an art in the middle of a living area.
Woodmoss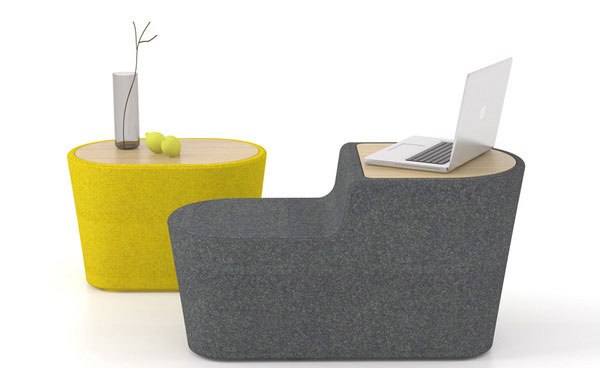 A great collection that was presented in the 2012 Milan Furniture Fair. This is made of wood, foam and fabric. Great for as a coffee table and a chair.
Yal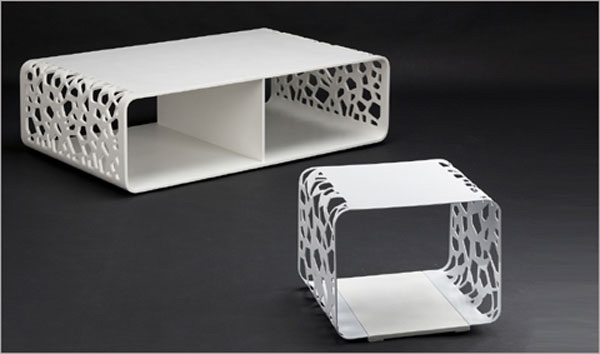 This beautiful white lacquered metal sheet coffee table is produced and distributed by VF Aplicaciones. This collection comes in coffee and side tables.
Zing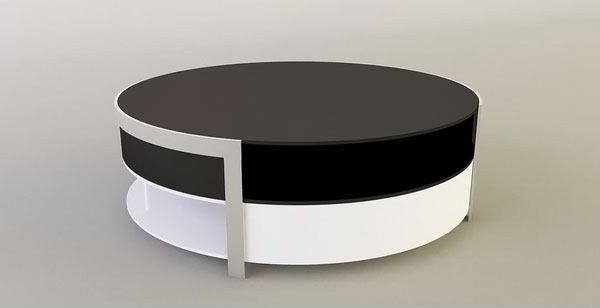 Like most of the coffee tables on this article, Zing is dual purpose – as a coffee table and a cabinet.
There you have it! The stunning coffee tables that will inspire us much more everyday and let the designers and critique in us show and fluster. The unique designs that we were able to showcase in this article sure did give us insights as to how innovative and creative designers nowadays are and how much purpose and design come hand in hand to create a much useful coffee table. If before things were made to do one thing, now, the more function one thing has, the more valuable and marketable it could possibly be.