15 Skirted Traditional Vanity Chairs
Why don't you give yourself that feeling of royalty by using lovely traditional vanity chairs for your bedrooms? As a child, we used to make vanity chairs for our dolls using paper cups and yes, they looked like vanity chairs with skirts! It adds a fabulous touch to our doll's little rooms but for sure, it will look more stunning in real life.
Like what we said, getting vanity chairs with skirts could make you feel like a princess or a queen. You would be similar to the princesses in movies that you adore who would comb their long hairs in front of intricately framed mirrors while sitting on a lovely chair. These chairs still exist these days and we will be showing you some designs of it today.
Princess Bow Vanity Chair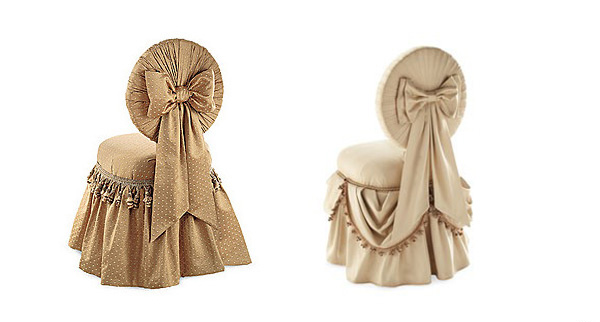 A large bow at the back of the chair certainly is a princess touch!
Farfalla Vanity Chair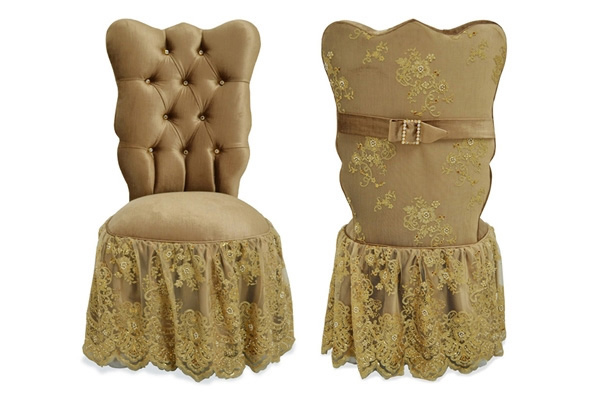 Gold French lace, sleek gold buttons and gold dress buckle- all of these complete the look of this lovely chair.
Ardsley Park Vanity Chair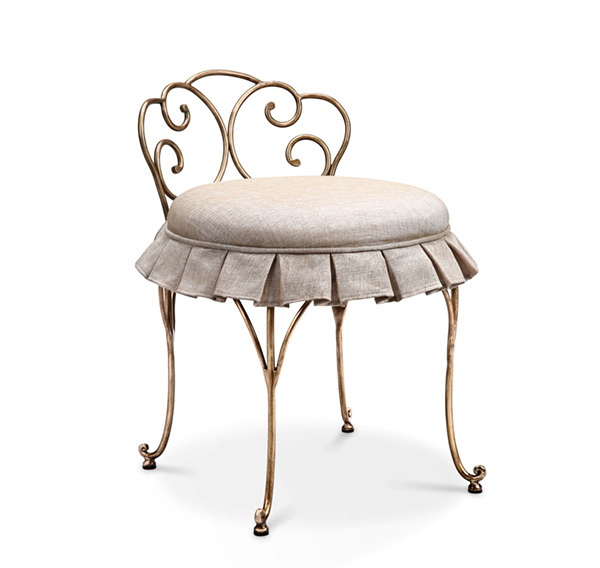 Iron in golden finish with padded seat and mini pleated skirts on it- isn't this cute?
Majesty Vanity Chair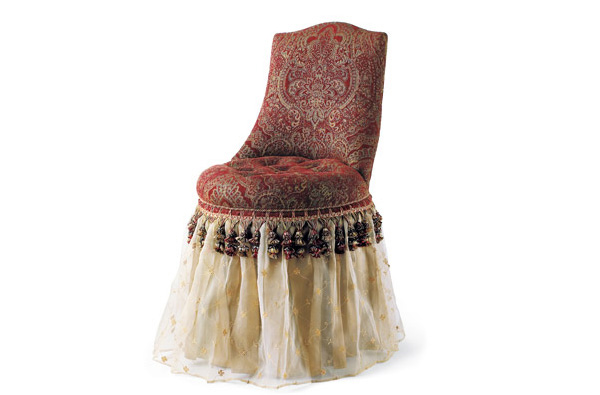 Upholstered in lush red paisley fabrics and accented with tassels, this chair suits your majesty especially with its ossamer gold skirt.
Ava Vanity Stool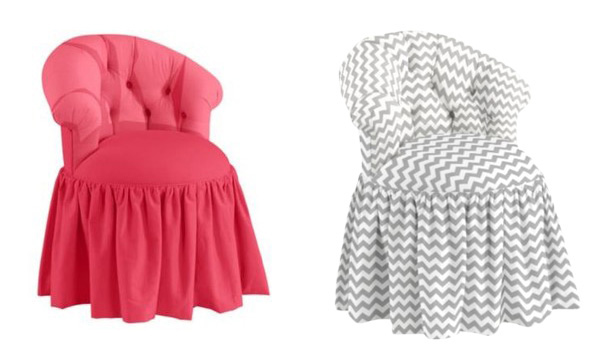 Comfy chairs in different colors and prints would be great for your vanity.
Shelly Vanity Chair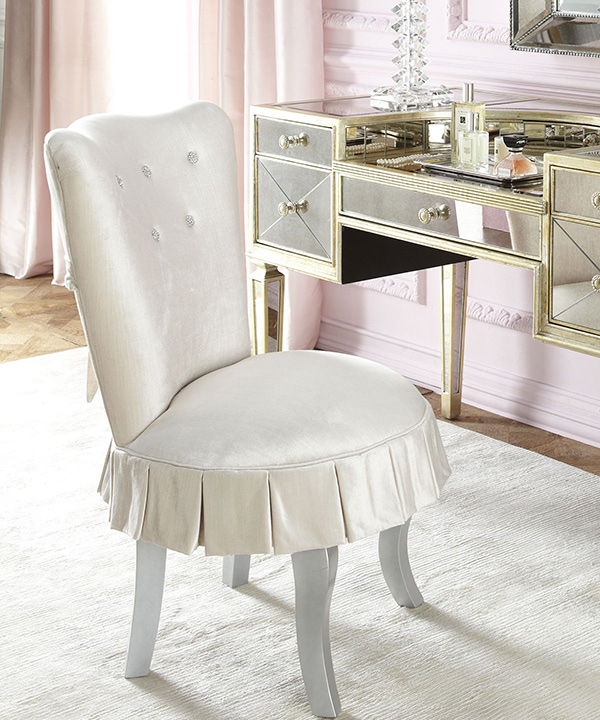 Enhance your beauty routine with this ivory chair in alder wood frame.
Fifi Vanity Chair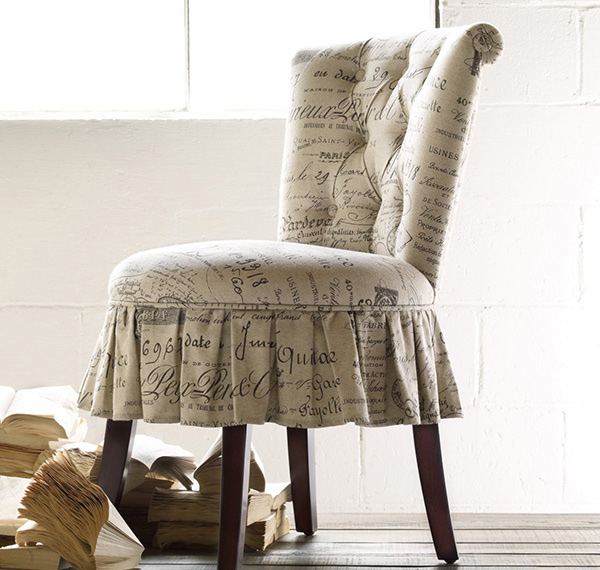 You can sit or maybe read this chair with the vintage prints on its soft fabric and thickly padded seat with charming pleats.
Sandie Vanity Chair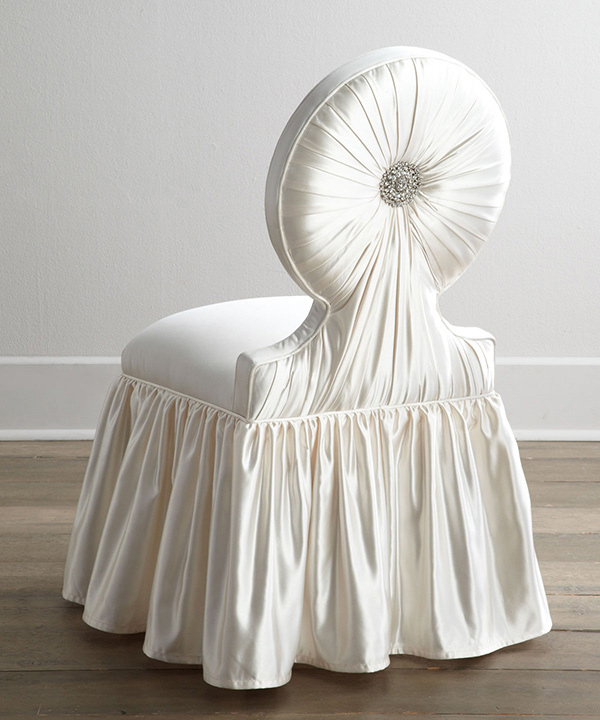 Wow. This one is like designed for a lovely goddess!
Queen's Vanity Chair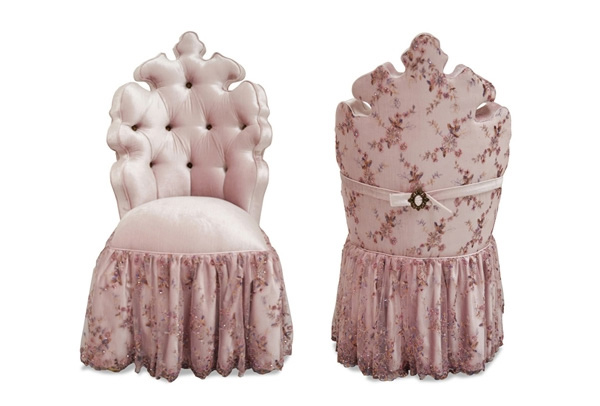 From the name itself, this chair is fit for a queen especially with its crown-like design.
Emily Swivel Vanity Chair with Gathered Skirt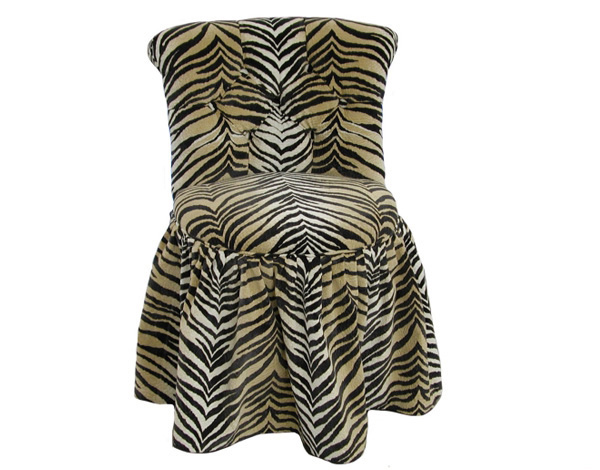 You can also do a detour from laces and tulles by using one with animal prints.
Dressing Table Perch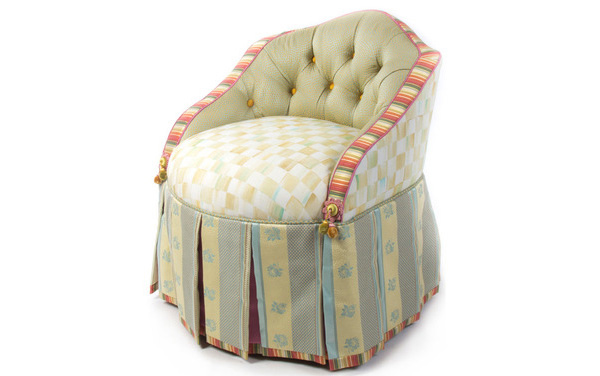 Various colors and prints combined resulted into an eclectic chair which could be a perfect addition to your bedroom.
Van Clive Vanity Chair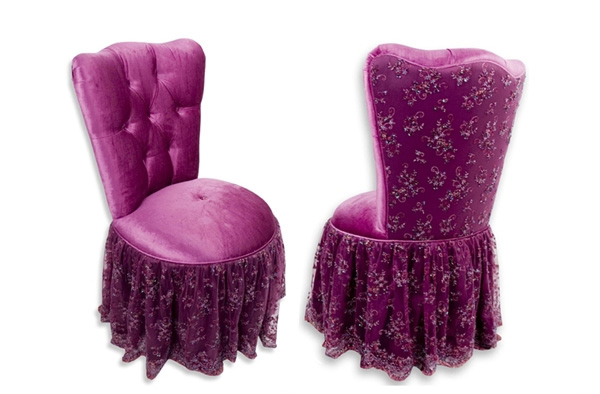 The laces and floral prints are here again but this time with a lilac colored chair.
Joanna Vanity Stool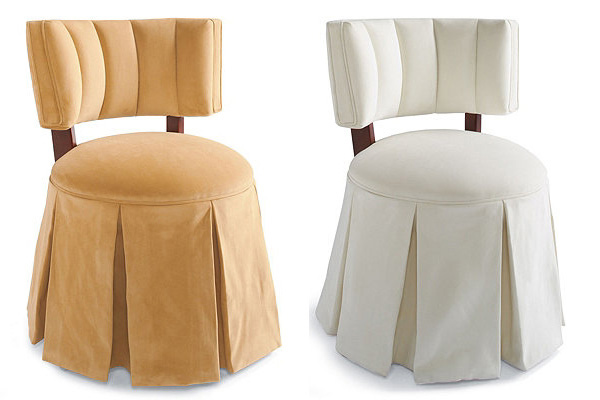 Tone down a bit from that highly royal touch but still make it look like a chair fit for a princess.
Swivel Vanity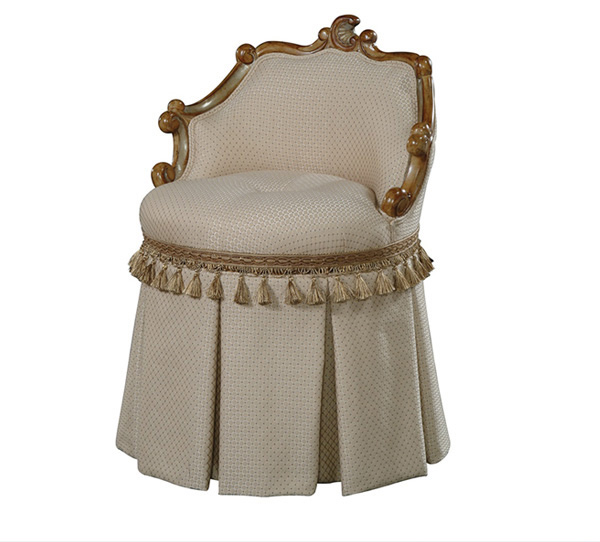 Textured chair in wooden frame could be a beautiful accent to your vanity.
Elena Vanity Stool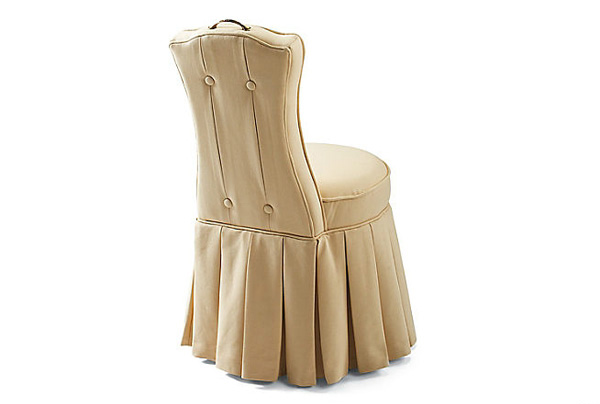 Its simplicity made it look more stunning! The pleats on it are sure charmers.
Ladies out there would love to get chairs like the ones above but some would also like to get those with modern designs. We will be featuring more vanity chairs and even stools for you to check on. Aside from chairs, you can also try using fashionable ottomans for your vanity and for your bedroom as an accent furniture. We'll see you again tomorrow for another list of furniture designs here in Home Design Lover.