15 Fashionable Ottoman Designs as Accent Furniture
You have already seen so many different furniture here in Home Design Lover but we still have so much to show you. We have thought of another collection of furniture which can help homeowners choose the ones that will fit in their interior. Also, this can be a great inspiration for furniture designers. For today, as we welcome the first day of March, we will be showing you fashionable ottomans.
We call them fashionable for they can give your interiors not just sophistication and beauty but a unique sense of fashion. It can also tell what kind of personality you have. Ottoman is a piece of furniture that is padded or upholstered oftentimes used as a stool or a footstool and sometimes, even as a coffee table. Some even have storage areas under them. So, let us now check on what we have collected for you. See ottomans of various designs, colors and shapes.
Superheroes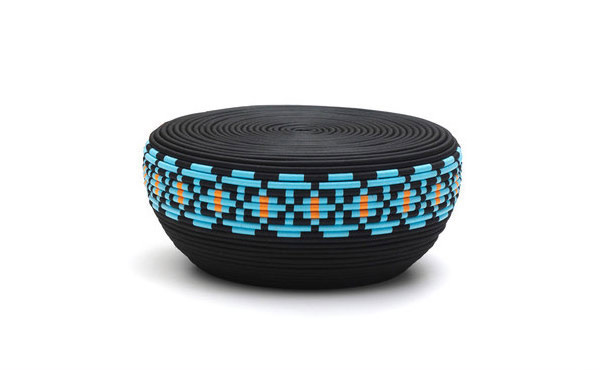 Beautifully done where threads are rolled around a tubing attached to a metal frame. This is made from sea grass and plastic as originated from a Vietnamese technique where paper thread is rolled around sea grass
La Luna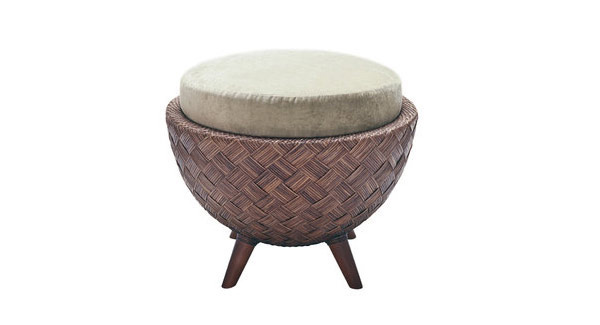 Made from rattan, rattan peel, polyurethane foam and lauan, this masterpiece can seemingly float in space with its soft look as it was inspired by the quite sophistication of the moon.
Antique Quilt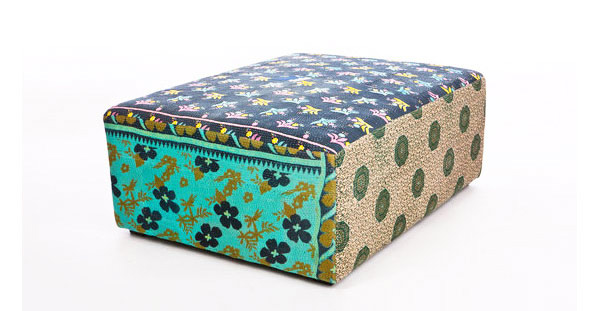 Antique Indian quilts had been part of HAY design. Aside from its beauty, it also carried along with it history and culture.
Lola Ottoman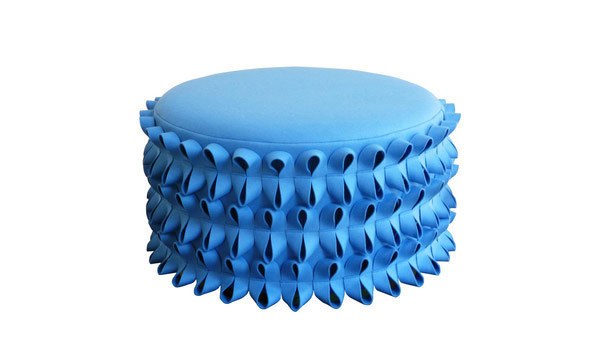 Very lovely isn't it? Especially the craftsmanship of the edges combined with the color blue.
Partner Soft Mosaic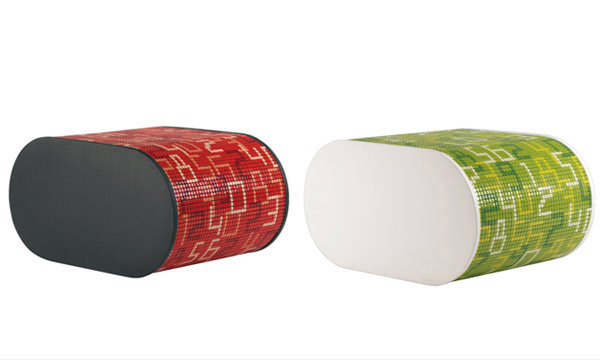 This is an ottoman in polyurethane covered with glass mosaic of various designs and colors.
Square Quilt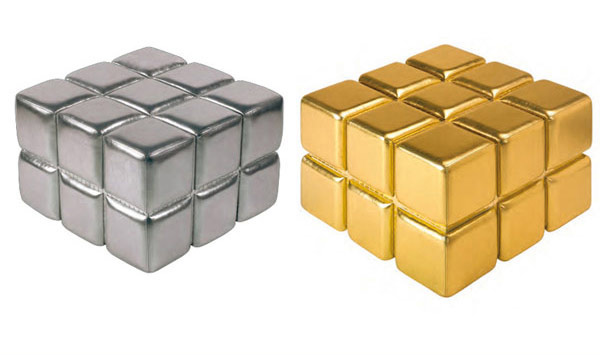 This ottoman in leather and mosaic can be availed in two versions: golden leather and yellow gold mosaic, silver leather and white gold mosaic.
Amelia Chain Square Tufted Ottoman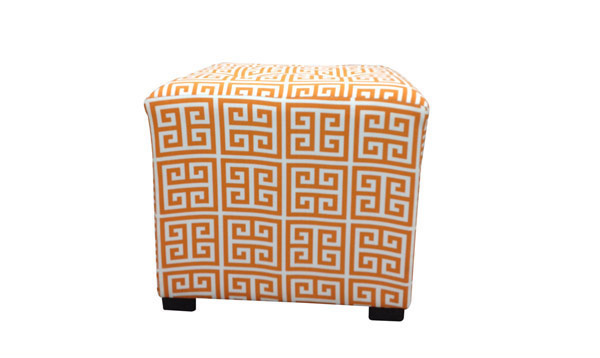 Printed fabric in what they call Amelia Chain Square which can be good for a room where you want to add a brush of color.
Zebra Faux Leather Storage Ottoman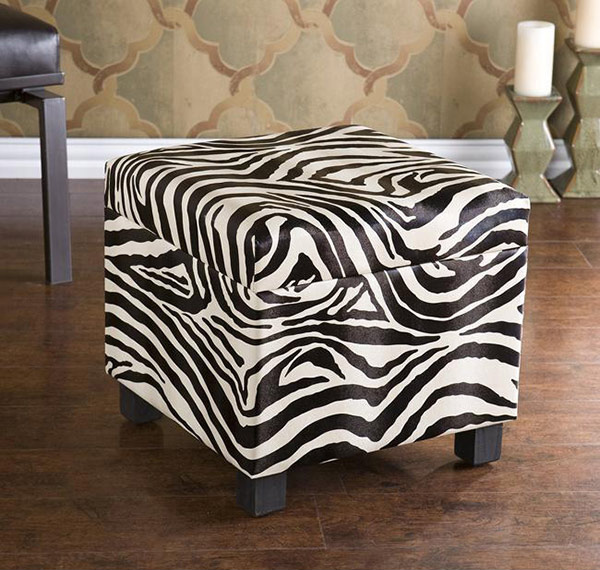 With the trend of animal prints, this zebra printed ottoman is surely in!
Siskal Red Modern Cube Ottoman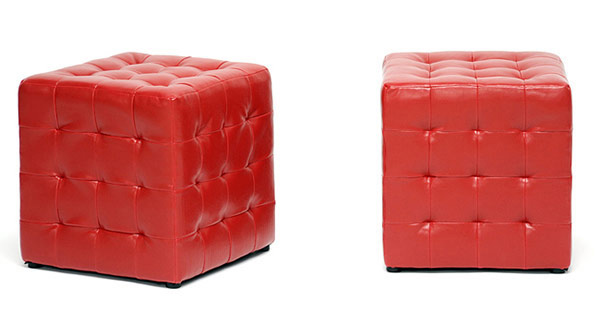 Red ottoman in lovely faux leather upholstery with a stylish tufted appearance. This can give your interior a fashionable look.
Chocolate Pouf Ottoman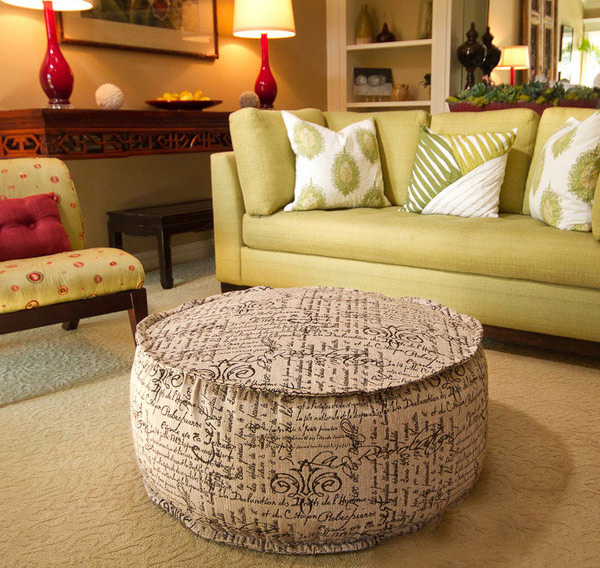 Choco pouf is the name of a series of ottomans in brown shades. What you can see above is just one of the beautiful ottomans in the collection.
Accent Furniture Ottoman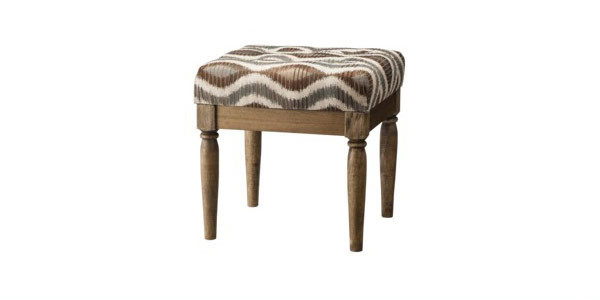 This would match into a contemporary to eclectic room. This can be a great accent furniture with your existing set.
Accent Cube Ottoman Foot Rest – Geometric Print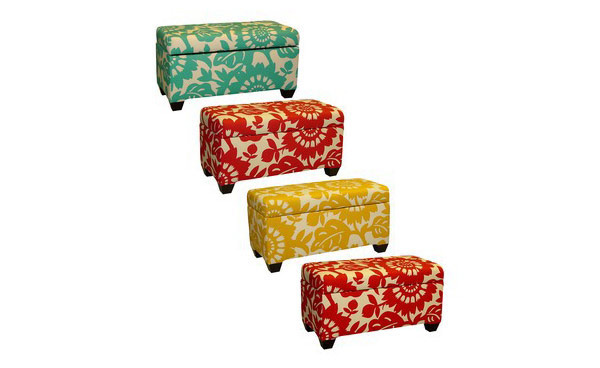 Fabrics in different colors are used for this series of ottomans that can also be used as storage.
Gerber Storage Bench Collection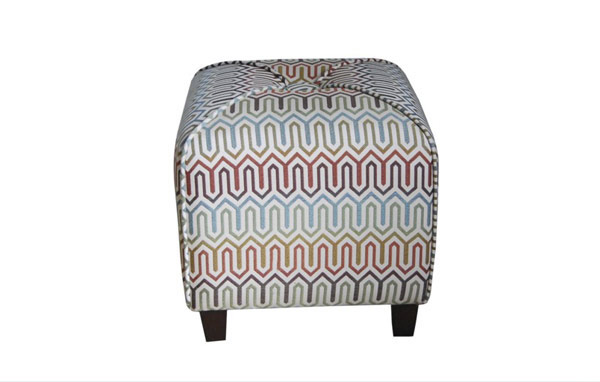 Well, if we speak of style, this one would surely be counted in!
Cube Leatherette Ottoman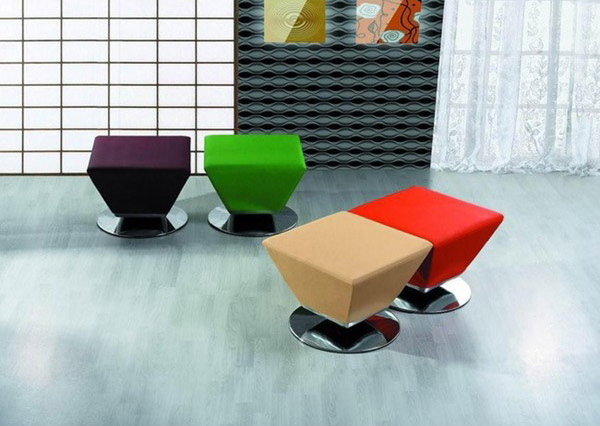 This comes in different colors made from leatherette. Its unique shape makes it a piece of attraction in your room.
Bovist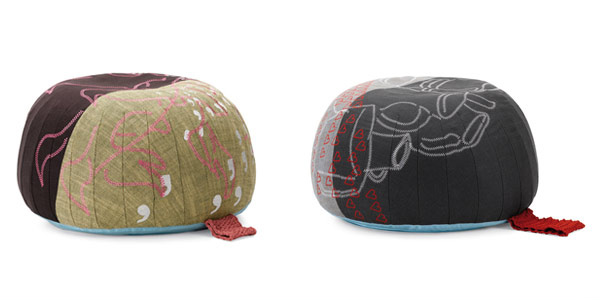 A decorative floor cushion and ottoman that give comfortable seating. It comes in different colorful fabrics and a knitted thread for easier mobility.
Ottomans are lovely and are great as accent furniture especially if they look as fashionable as the above samples. There are still different designs of ottomans that we will show you. Look forward for that in our next posts. For now, you can check on some 15 Comfy Modern Lounge Chairs and 15 Incredibly Awesome Modern Chair Designs.