Accordion Folding Kitchen Table Transforms like a Fan
We work in the kitchen every day in preparing food for the family. For sure, most of us have that usual flat kitchen table. What differs are its material for the counter top and the shape and style of the tables. There are even innovative designs and ultra-modern kitchen tables too. Some have amazing functions turning it into an extraordinary table.
The folding table is inspired by a Chinese fan and has functional modules. The table forms a rectangle but can be opened with triangular drawers in between. You can open it like an accordion and still work on it whatever is its form. It has sliding counter tops and more drawers on the left and right side. The drawer covers can also be upturned and be used as preparation boards. Since it has transparent covers, you can see what is inside the boxes.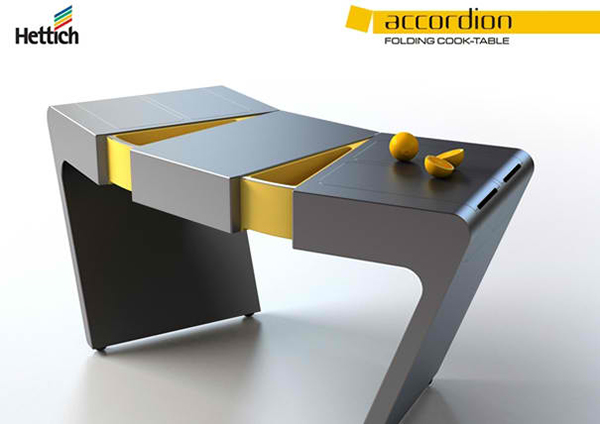 This is how the accordion cook table looks like when spread.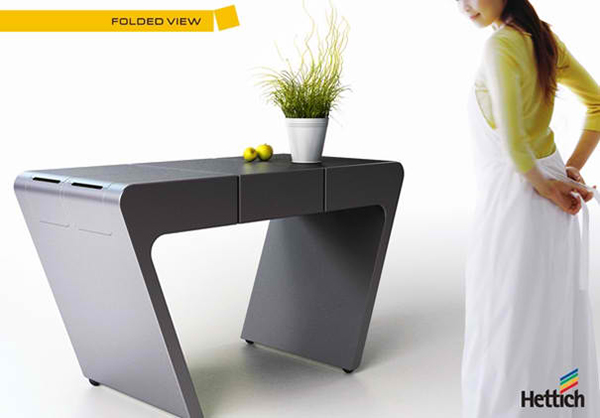 When folded, it looks like a normal kitchen table.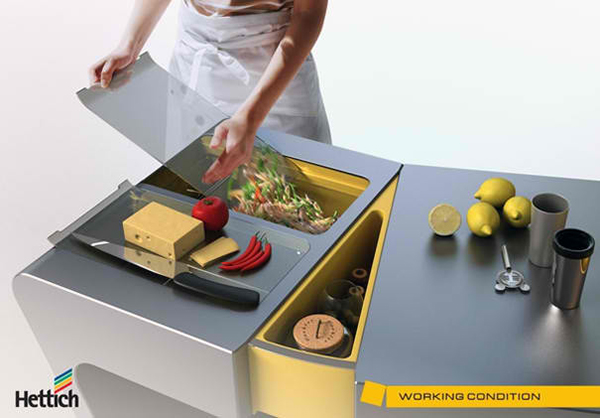 There are boxes on top of the table that are transparent and could also be used for preparation. In between the folds are triangular boxes that could be useful to store stuffs.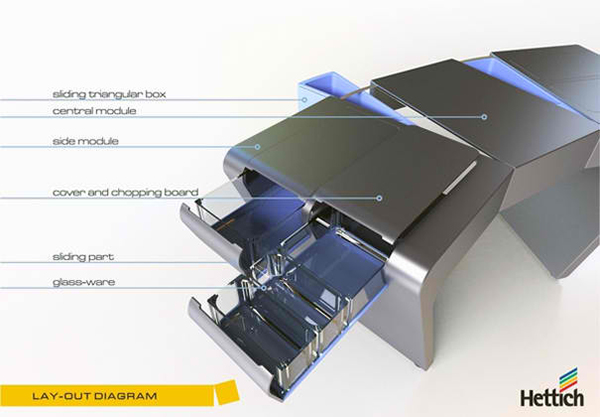 You can see here the different parts of the kitchen table which will make you understand the design even more.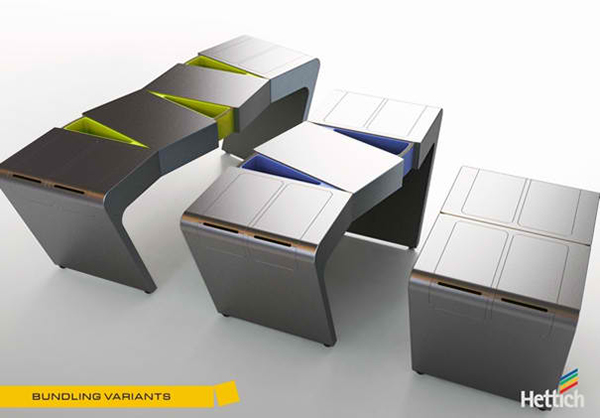 Look at how the accordion table transforms!
What can you say about this accordion table? It sure is unique and has impressive functions too. It is designed by Olga Kalugina which received an International Design Award for seventh place. Some people have something negative to say about the table but then, there are more people who are impressed with this. How about you? What is your opinion about the kitchen table?