22 Outdoor Spaces with Stunning White Dining Chairs
Upgrade the appeal of your outdoor space with white dining chairs.
Having an outdoor space is surely a great idea and a practical one especially when having friends over. When it's a pretty day to dine out or just stay outdoors without having to go far from the comforts of your home, an outdoor space is definitely a go-to. Here is a collection of 22 outdoor spaces that might just give you enough inspiration to finally put up that table and set of chairs to make a complete ensemble and finally enjoy that meal with that great view.
Added to this collection is these neat and dainty white chairs that will fit nicely in your outdoor space. These chairs definitely look clean and will go with a lot of different materials, may it be wood, glass, or even steel. Take a look at these 22 outdoor spaces with stunning white dining chairs and allow this collection to make you rethink that front yard or extra lawn space of yours and perhaps start setting up your own space with dainty white dining chairs.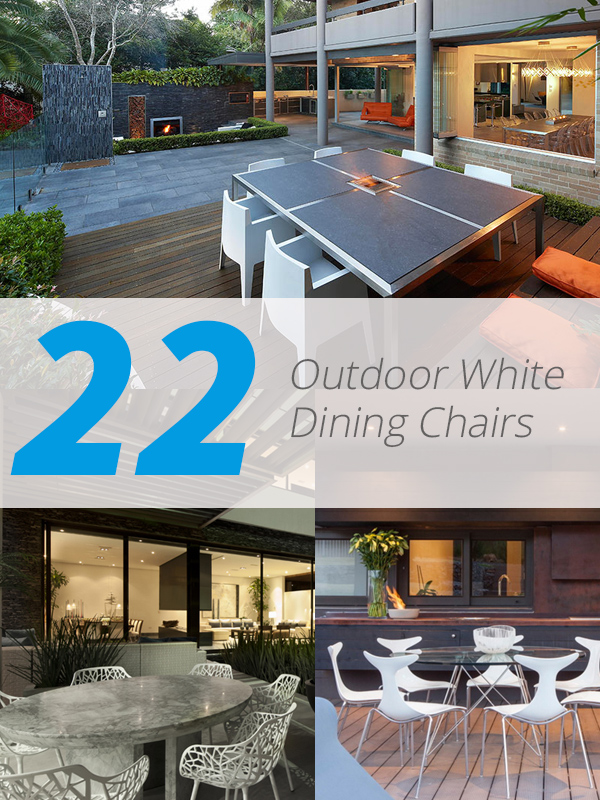 1. 200 11th Ave. Penthouse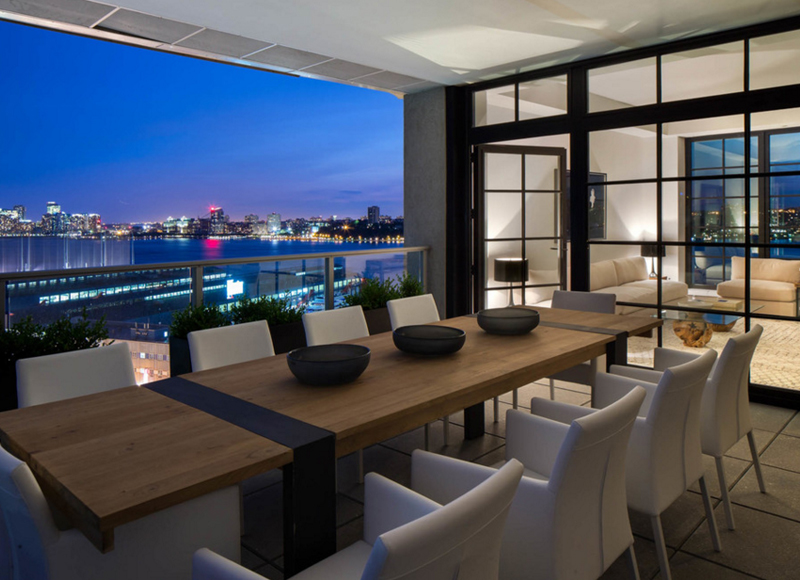 This penthouse sure has a great view of New York and I think that a view like this is something that rich people would gladly pay for anytime because of the feeling they get with it – whether it being happy or being home – whatever it is, it sure is something anyone would love to know.
2. Casa Tec 189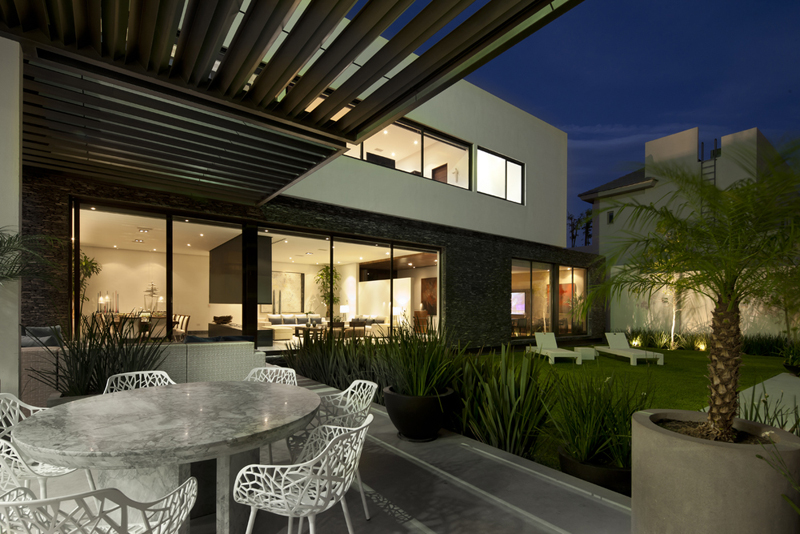 The design of the white chairs in here is something that I think is a current design for contemporary chairs – they are sleek, interesting and pretty unique; although of course, we know that original pieces of furniture is a rare thing – I still would like to think that the chairs in here are awesome – I wouldn't really mind having them at home.
3. Caulfield Home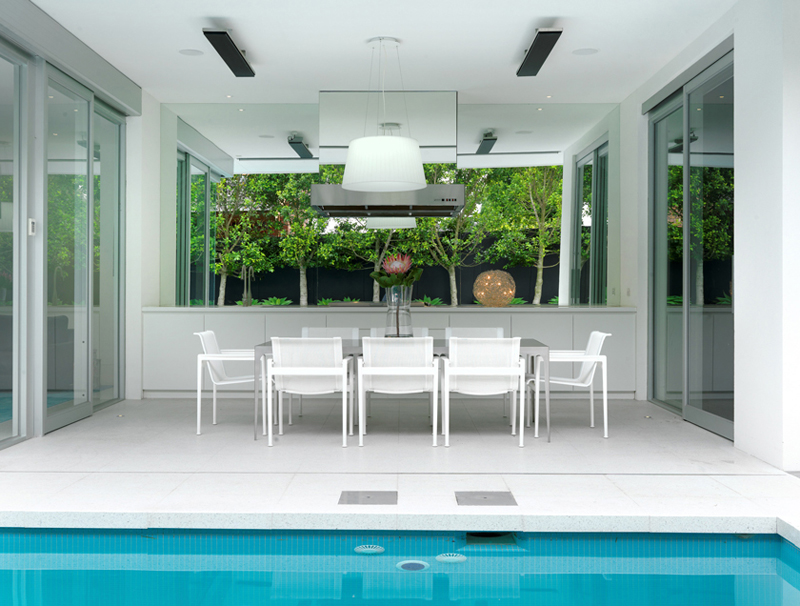 Well, this dining area sure is a nice place that they added close to the pool because evidently, people get hungry every time that they actually go for a swim. The choice of having a white dining room set is sweet because aside from this space being white, it usually goes great with the pool.
4. Grayson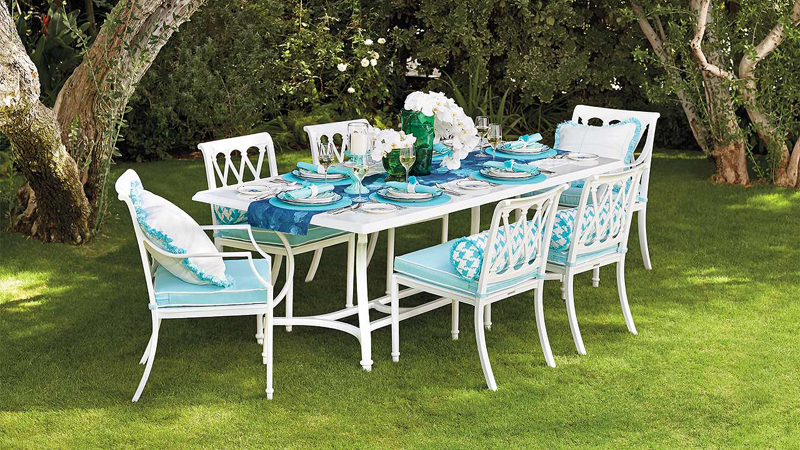 With all the plants surrounding this dining room set, it sure looks like this space is in the middle of nowhere – but of course, that is not the case since this is in fact in the middle of the city – like the city you actually live in. You can always recreate a space like this in your own background.
5. Dwell Home Venice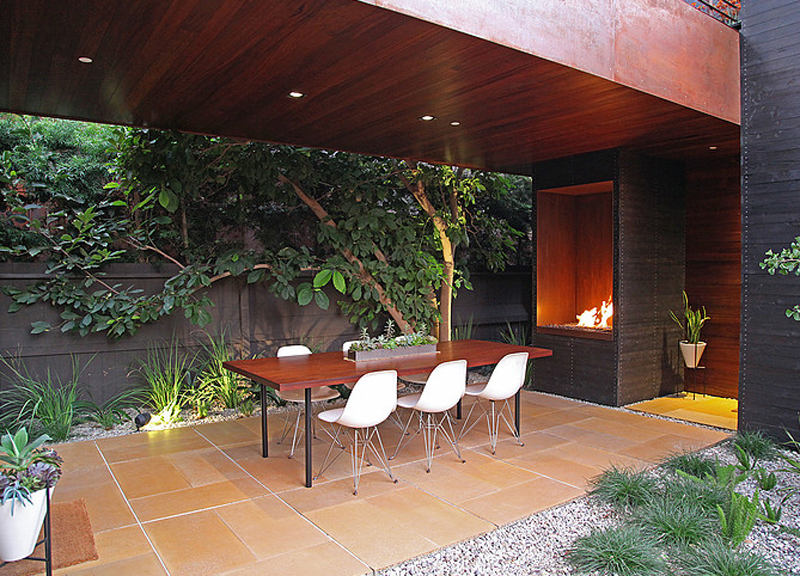 I can't say for certain if they actually used the same material for the table and the wooden ceiling we see in here. The use of the white chairs, as you can see, is a very smart move; that for me – because, this space already have almost any dark color you can think of – dark browns, grays and even black. So, using the white chairs meant contrast in the space.
6. E 32nd Residence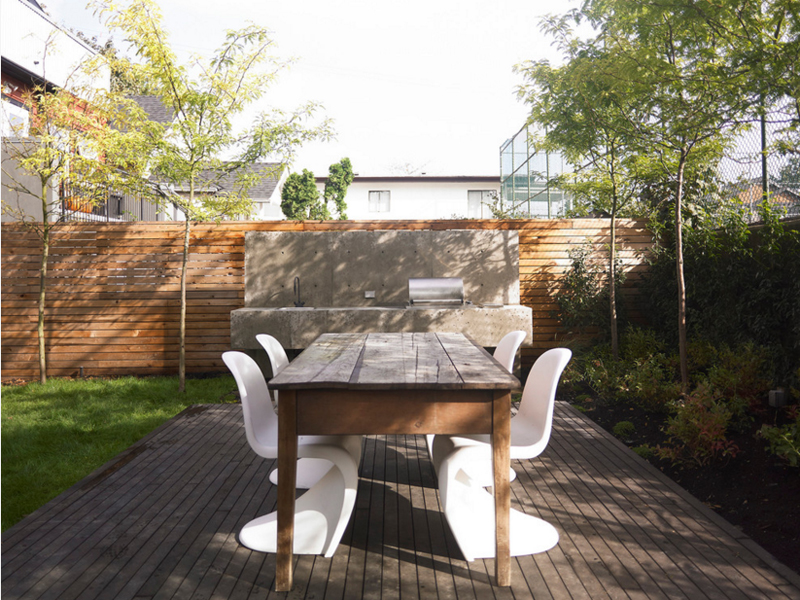 The design of the white chairs in this outdoor space is quite a cool one – notice how modern it looks against the table paired with them and basically the wooden panels used on the floor and the ones that serves as a division for the neighbor.
7. Edge of Modernism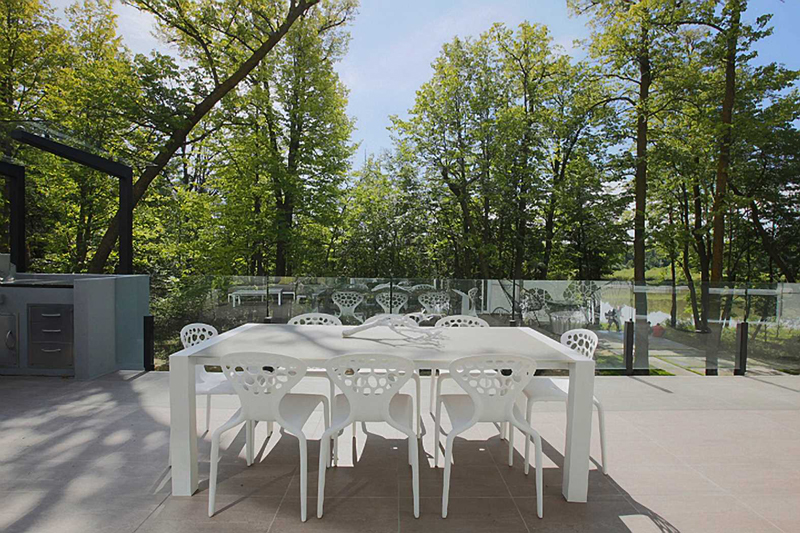 Oh I feel like Julie Andrews against all the greens in here – except that these are not in the mountains (since, The Sound of Music was somehow shot in the mountains). All the modern things this dining room set is in makes it far more interesting than it actually is; plus the aura that the plants give off makes the set really stand out.
8. Gordon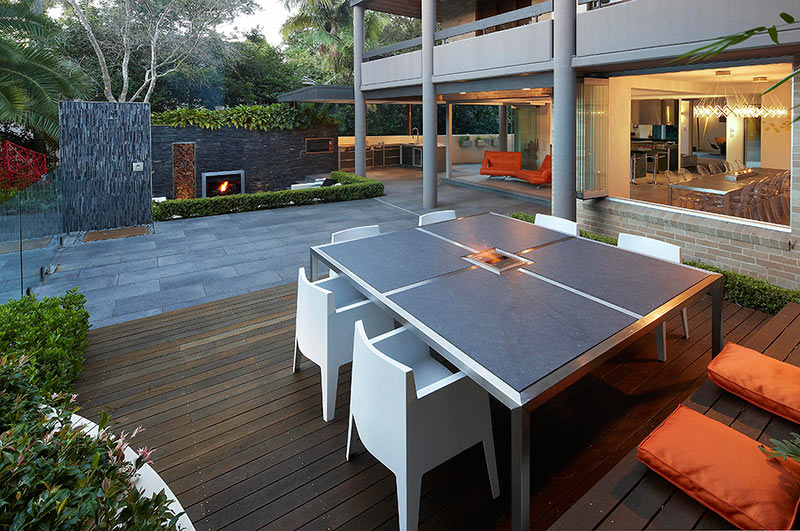 The chairs in this dining room set (I'm not so sure if they're a set of course) looks a bit bulky. The table somehow resembles a table tennis table and it sure is appealing for me. With all the grays in this space, the white chairs bring out a bit of interest to it.
9. Hillside House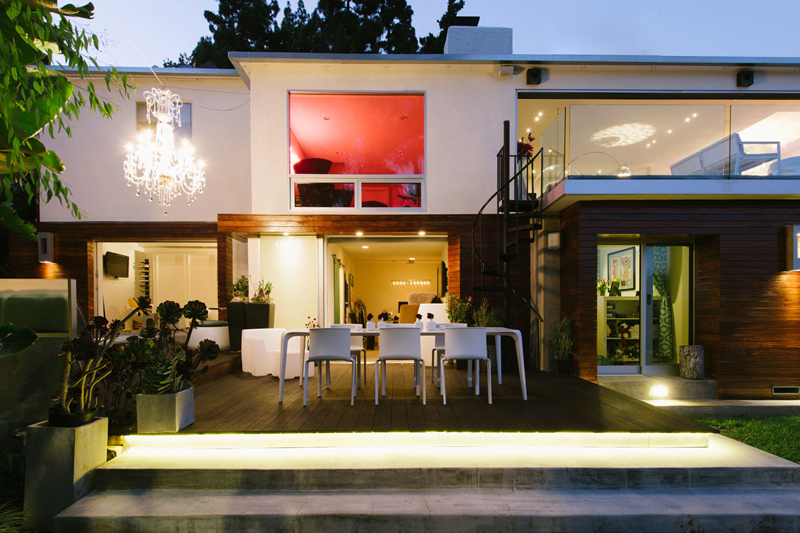 A long white table paired with six white chairs, against white walls and decoration – pretty much overkill, don't you think? I know that this space is in fact a fascinating one, but I sure wish that they has a bit of contrast aside from the brown wooden planks – but it sure looks pretty, right?
10. House Duk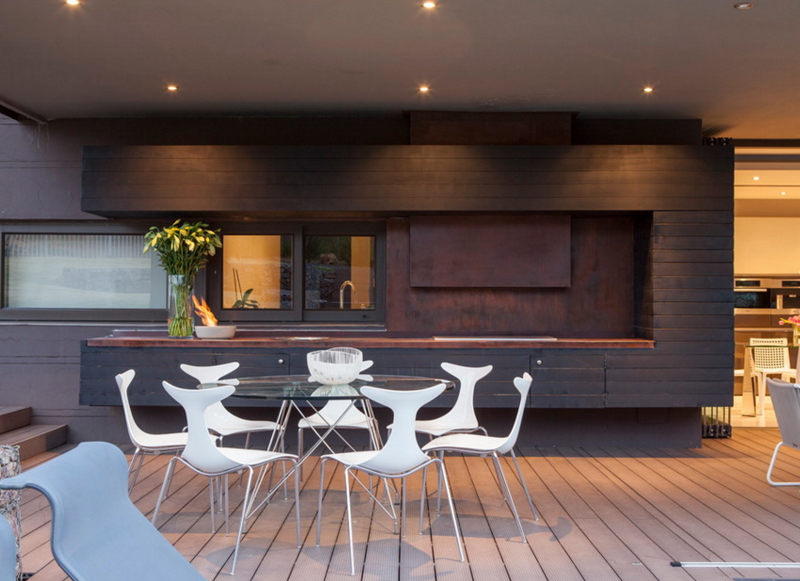 I know that these white chairs look really nice – I mean, they're modern in a way, they look really sleek, but I don't think that they are comfortable. Maybe it's just me – having a large back and all, I think that the design of these chairs need an upgrade of some sort.
11. Ibis Isle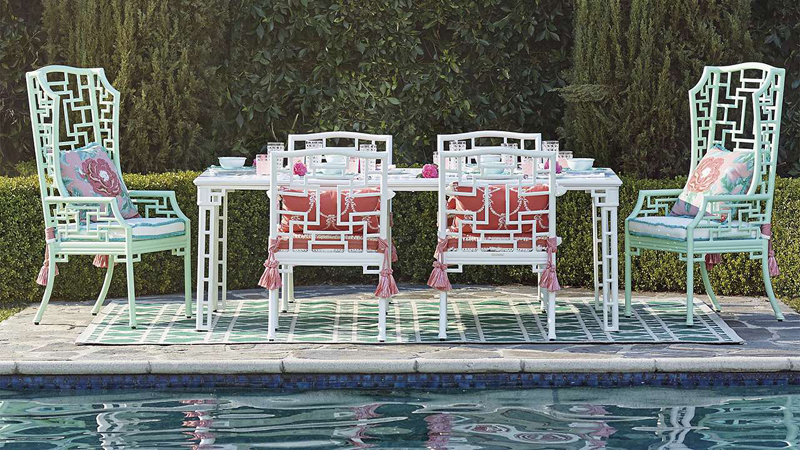 I am definitely fascinated with the designs of the chairs that this dining room set has. If you actually get to check out the site of Frontgate, you would be able to actually see a couple of awesome dining set designs that you might actually like – enough for you to actually take it home with you.
12. Lakeshore Estate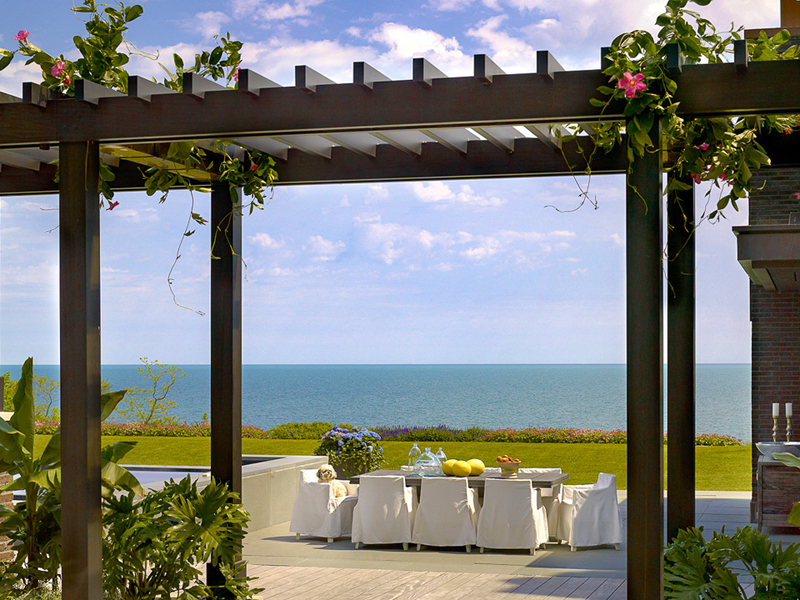 A lovely trellis is seen accentuating the space which allows you to have a bit more dramatic approach before you reach the outdoor dining area. Although the seats in here just have linen covers, they still have an interesting feel to them; especially from this point of view.
13. Laurel Avenue Residence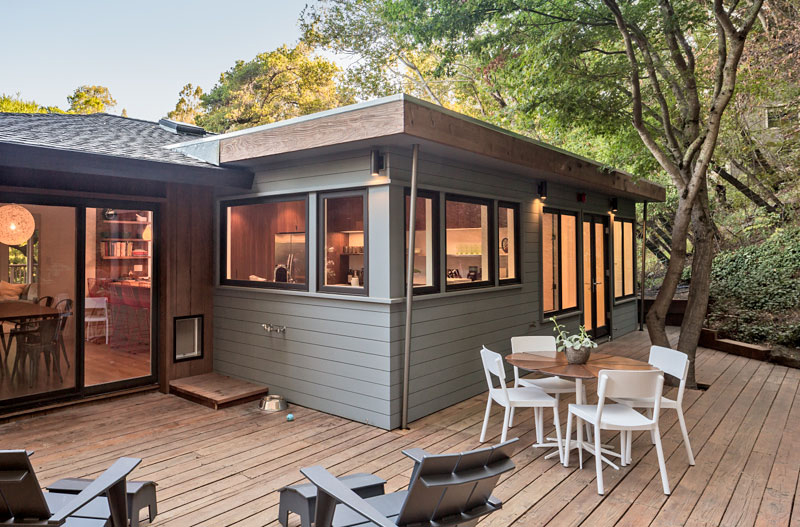 A four-seater dining set in white – this dining set sure looks ideal for this space because of how it contrasts with everything else around it. If you notice, this dining space really stands out. Don't you agree?
14. Maison de Vacances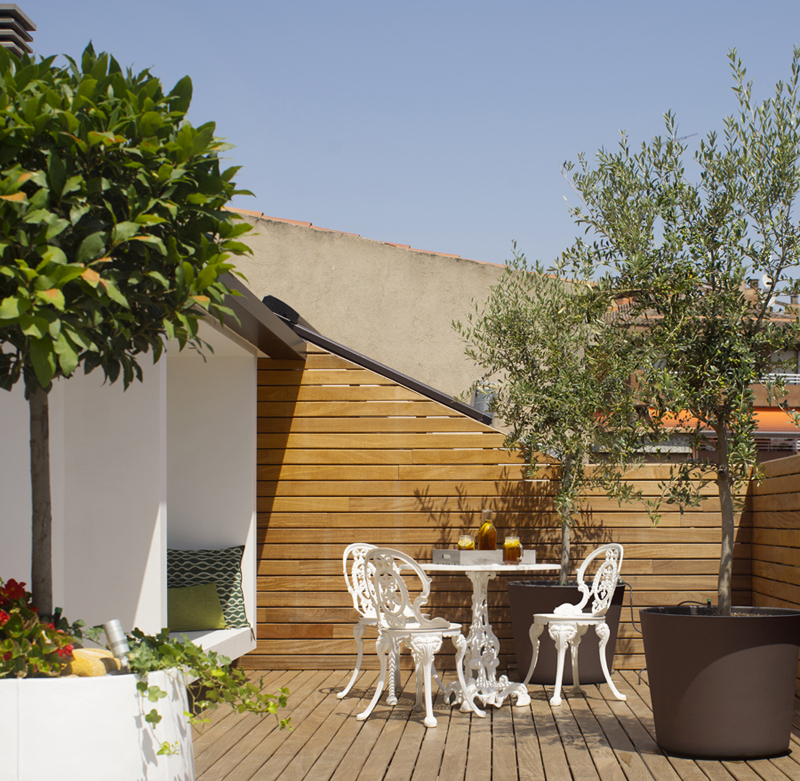 A metal outdoor dining set in white; chic, very feminine and somehow a classic. Honestly, I used to see stuff like this in my Aunt's or Granny's gardens or patios, but at this point in time, they're somehow rare and hard to find, and sometimes, if you actually want one, you have to have it specially done.
15. Manly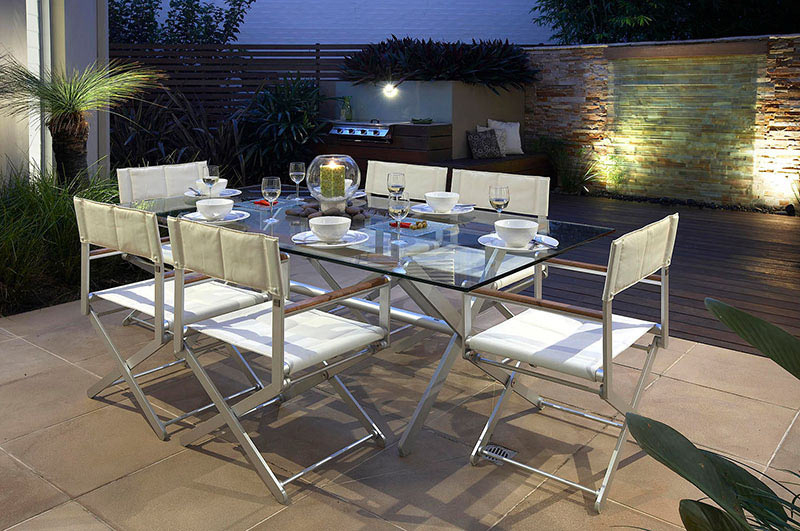 Now, the name of this place is just – masculine. No, that was a joke (badly given). Do you remember movies wherein they show the director of the movie or something? Or maybe the chairs those artists sit in whenever they're in their dressing rooms having their make-ups done? That is basically what I remember seeing the design of these dining chairs.
16. Outdoor Dining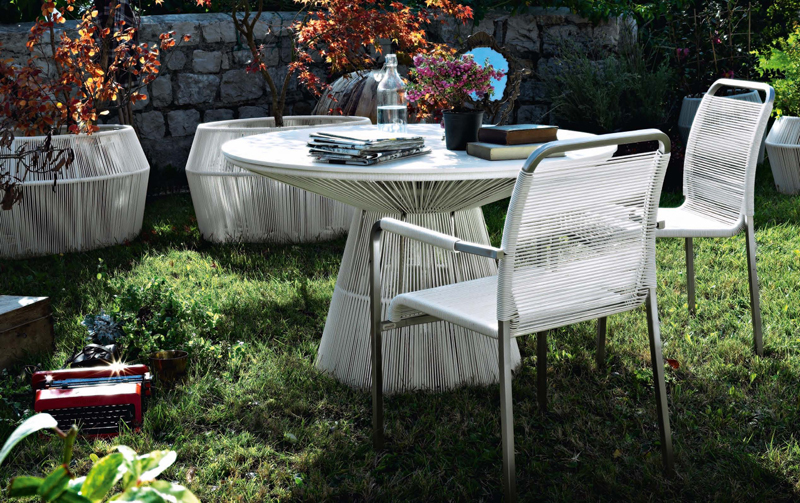 Well, this garden set sure is a stunner! It looks really pretty and you can somehow associate it with the summer or the outdoors! It sure is in white and I think it is possible that this could actually have other colors in the market; pretty awesome, right?
17. Parson's Green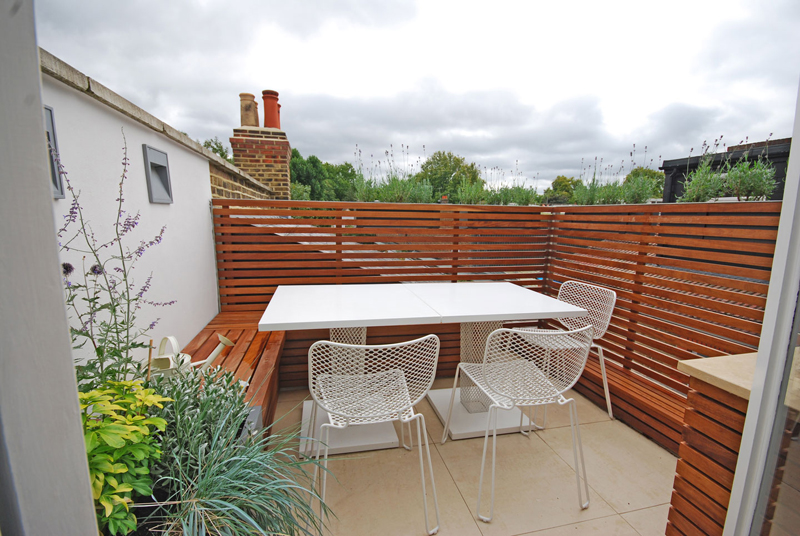 If you notice, like this patio dining set, some if not most of the furniture in this list are made of steel – this is because of the way the weather would actually destroy other materials. Steel on the other hand has a more lasting capacity to withstand it – white is a common choice, but if it was me purchasing outdoor furniture, I would stray away from white.
18. Sans Souci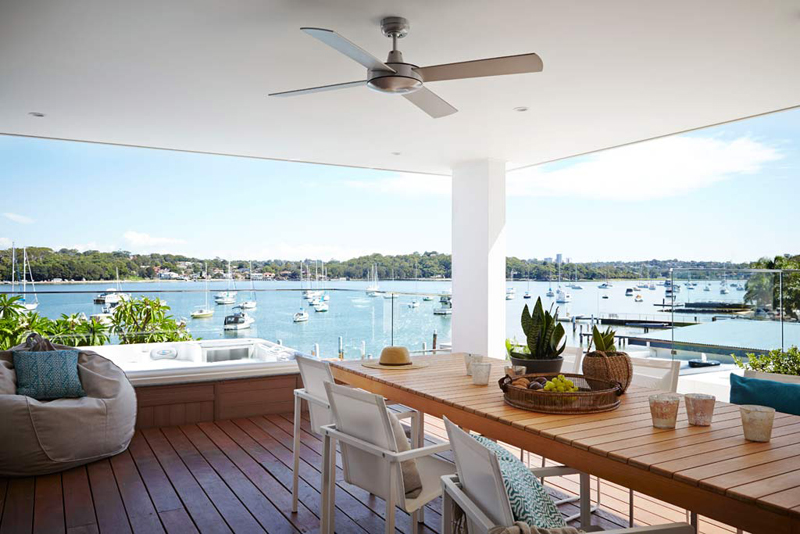 If I was given the chance to live in a place like this one – with a patio that allows me to see the beach and those yachts everyday – I think that leaving the place will never be an option; but more than that, I'm sure that the people living in places like this one needed this view that's why they actually chose to live there.
19. Shelley St, Elwood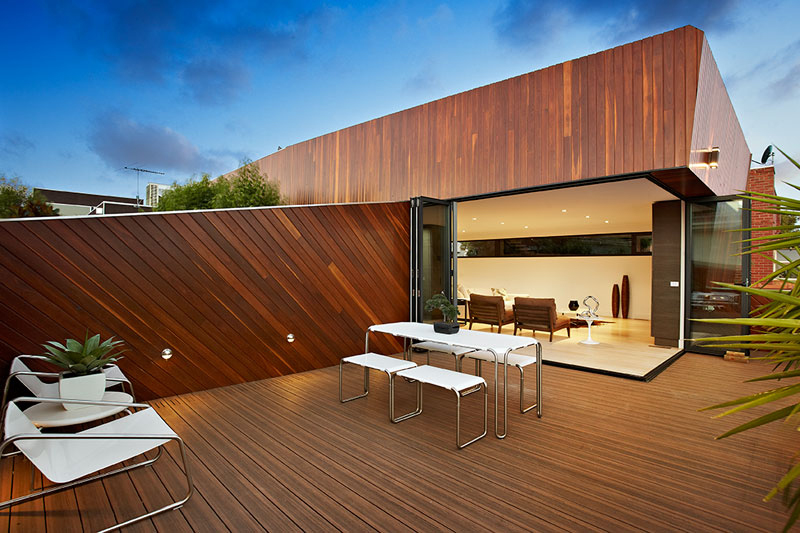 What do you think about the contemporary approach to the table and chairs in this picture? They definitely look pretty against all the wood seen in this home – the flooring, the walls and even with the portion of the house.
20. Soho Duplex Penthouse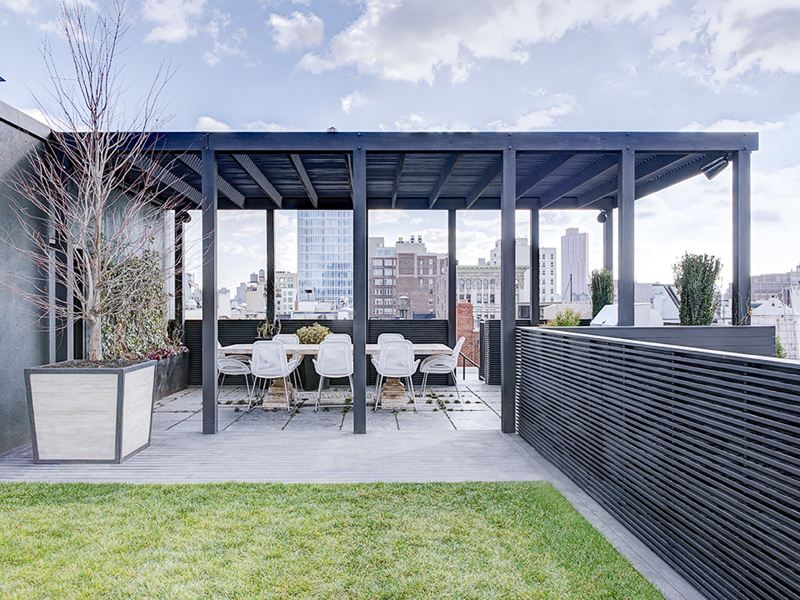 The dining room furniture in this penthouse open area is quite a simple but fascinating space to be in. You have a view of the city, a clear view of the beautiful sky and enough space to actually relax in and have meals with your family and friends.
21. Sophisticated Getaway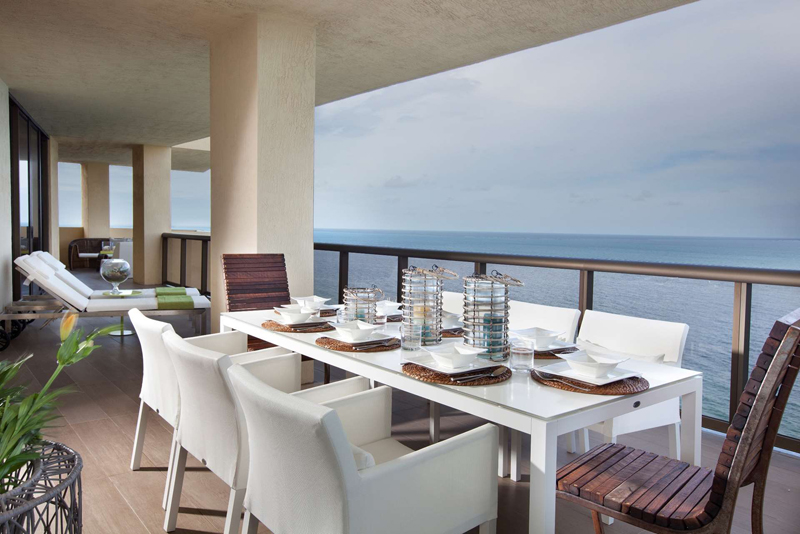 Here is one stunning patio with the view of the ocean from DKOR Interiors. The seating area, the dining area and the part where you can actually sun bathe has the best view and I think that the designers really did a great job with that. From this angle, can you imagine being inside a ship?
22. Palermo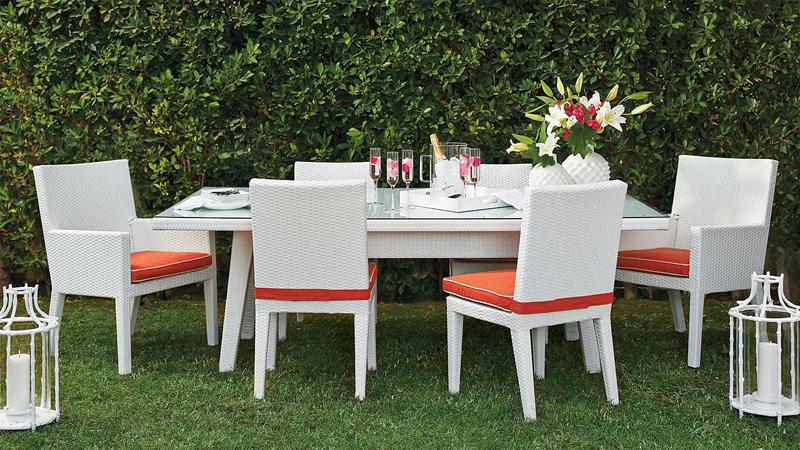 This is usually the material used for outdoor chairs – they are ideal for outdoor seating because the material can stand the wear and tear of the weather and unless this dining set is covered in a canopy or something, I would suggest a different color.
So what do you think? I hope I was able to give great suggestions for outdoor spaces and I hope you do consider white chairs for your area since they're definitely a good go-to color and they're pretty neat. Just make sure you choose the right combinations and designs to make that barbecue afternoon or wine night with friends extra special.22 Neat White Outdoor Dining Sets in the Patio