22 Neat White Outdoor Dining Sets in the Patio
White looks lovely anywhere even for a dining set in your patio.
Having an outdoor space for relaxing, sitting and even for dining would be very convenient and entertaining since this will give us an avenue to de-stress. Sometimes, we get tired of staying within the walls of our home and we want to spend time outdoors. You can do that if you have a patio, courtyard or even just a garden with some chairs. Others have an outdoor kitchen area or even an outdoor dining space. It can be an extension of what we have indoors.
It would be nice to entertain guests in your very own outdoor space. It can be done by having an outdoor dining area for night time or even day time parties. If you have a grill outdoors, then you can make some barbecue while drinking wine. Since we are talking about outdoor dining areas, we will be featuring some of these spaces that have white dining sets. You will see that using white furniture in dining areas will give it a neat appeal. Take a look at the outdoor dining areas with white dining sets below.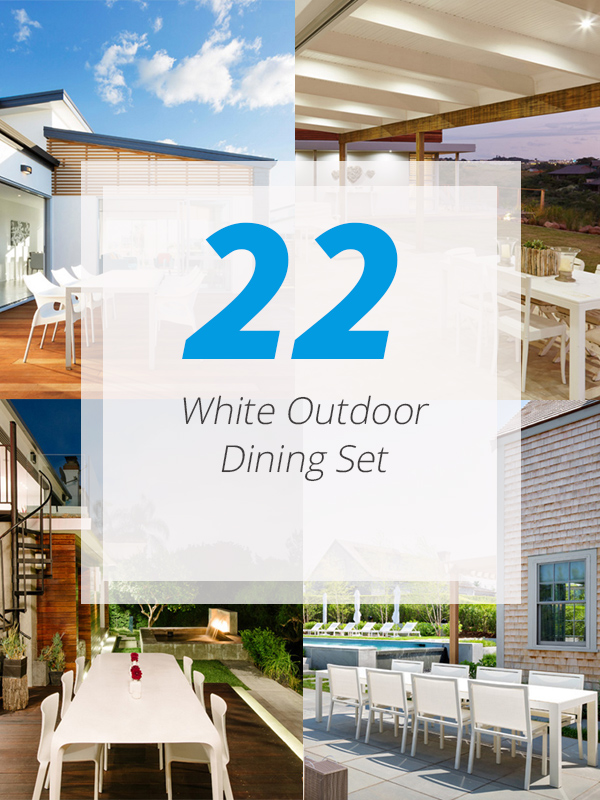 1. West Village Rooftop Garden with Fencing, Outdoor Furniture, Garden Rooms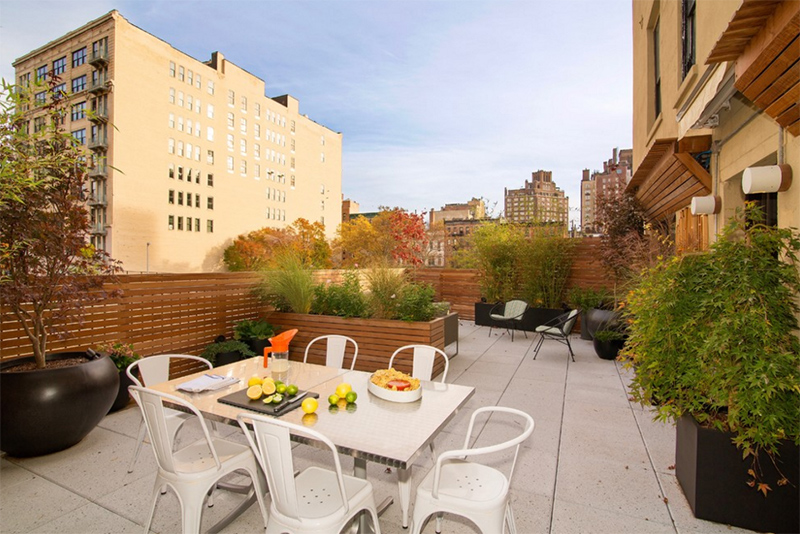 A West Village rooftop garden features a custom ipe horizontal fence and planter, sectional seating and white dining set. This space has a subtle Japanese touch in its design.
2. Pure White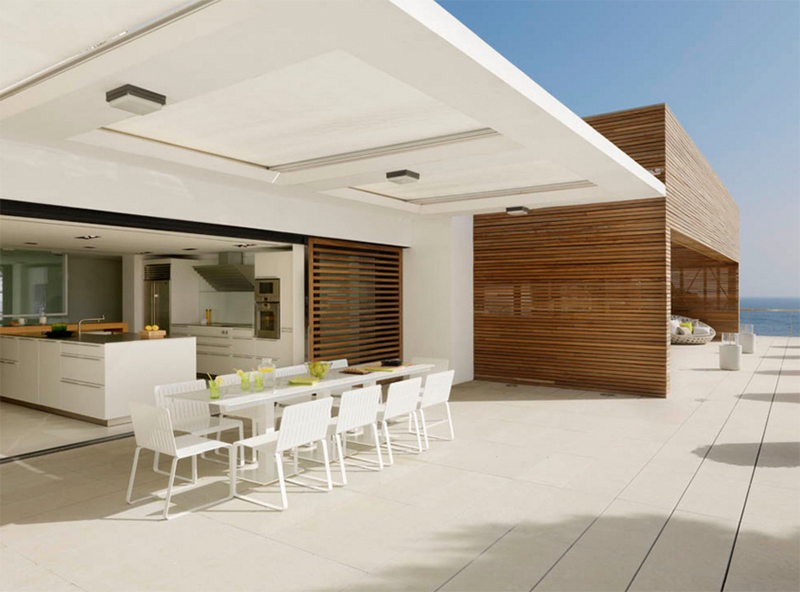 Everything is white here and it looks really neat and relaxing. Notice that the dining table has a glass countertop on it.
3. Green Greenberg Green House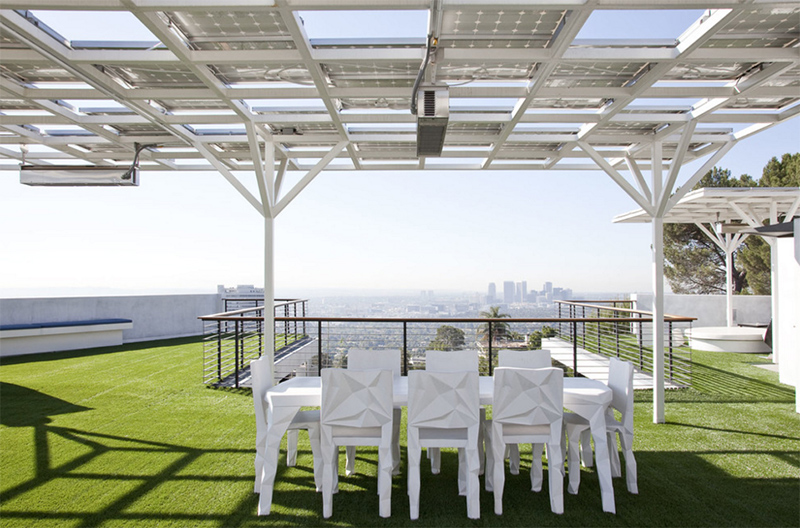 I find this space interesting especially that it appears to be at a roof top. Aside from the design of the dining chairs, the patio pergola looks nice too.
4. British Virgin Islands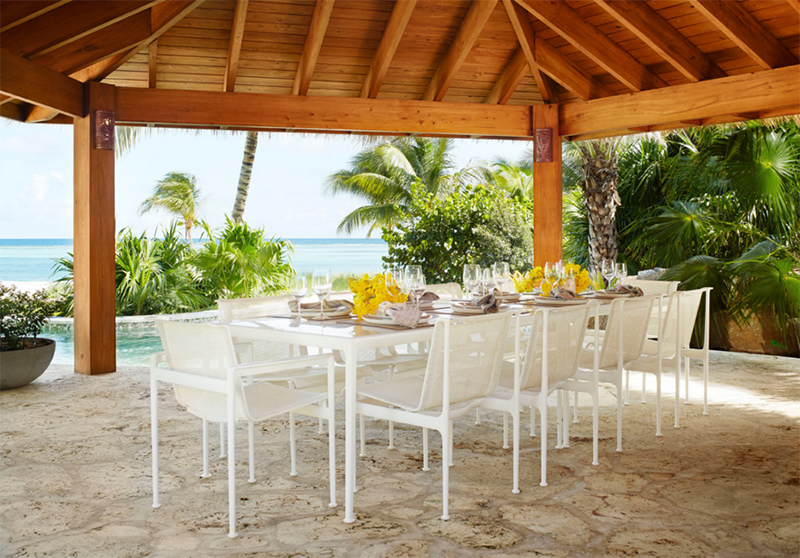 A dining area located just next to a pool wherein the family can eat meals and snacks even while enjoying the waters.
5. Palm Springs, California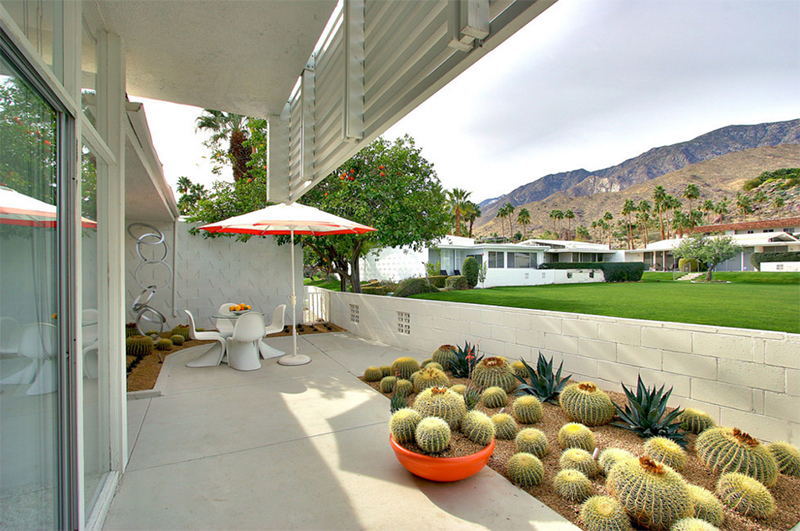 I like those cacti in this outdoor space! Notice that it added some white modern chairs around a white round dining table with glass top.
6. Pool patio renovation with pavilion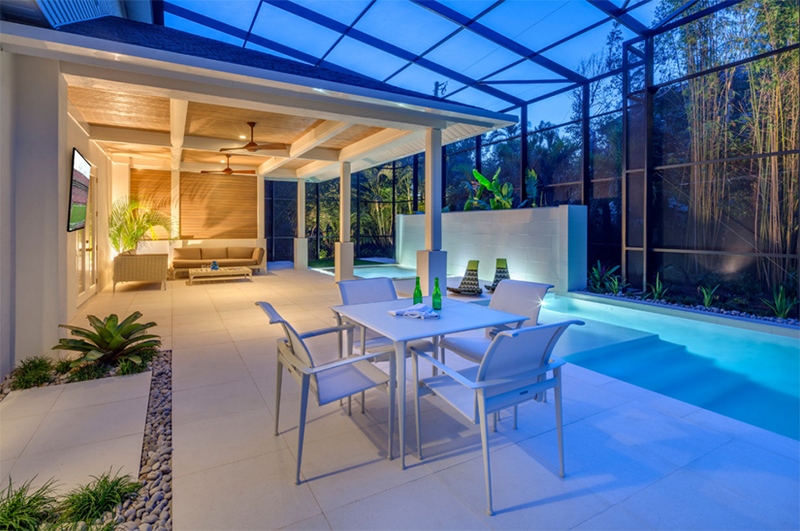 Such a romantic space to dine it which is located in an indoor pool that can be used the while year round.
7. Medina Remodel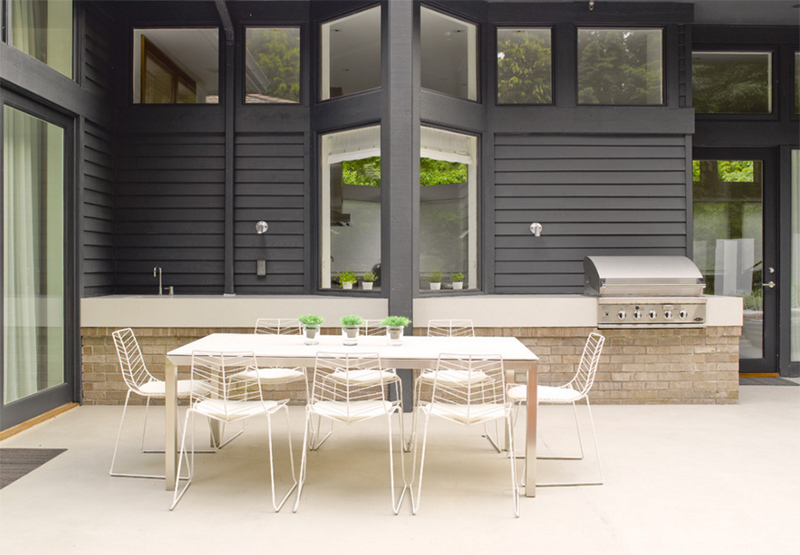 The white dining set is a good contrast to the gray exterior of the house! It looks really nice especially with the plants on the table.
8. Hillside House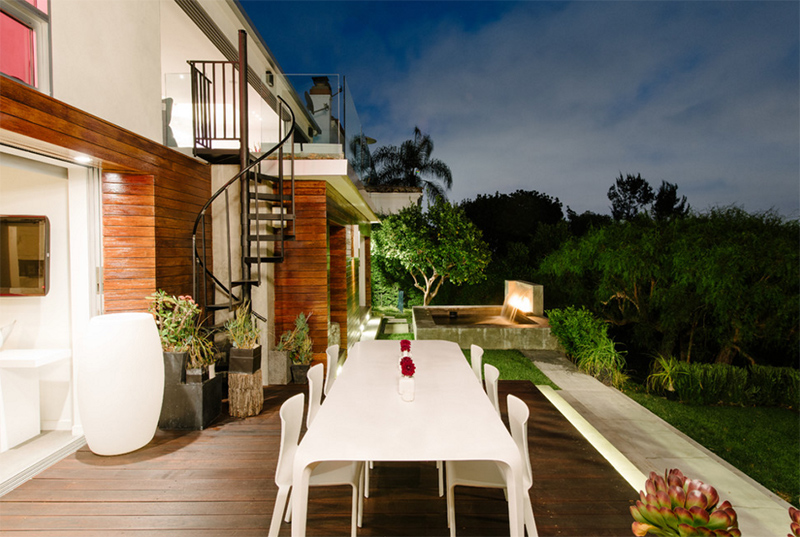 This is a beautiful outdoor dining space with potted plants around it. That spiral stairs looks inviting to climb!
9. House Kreupelhout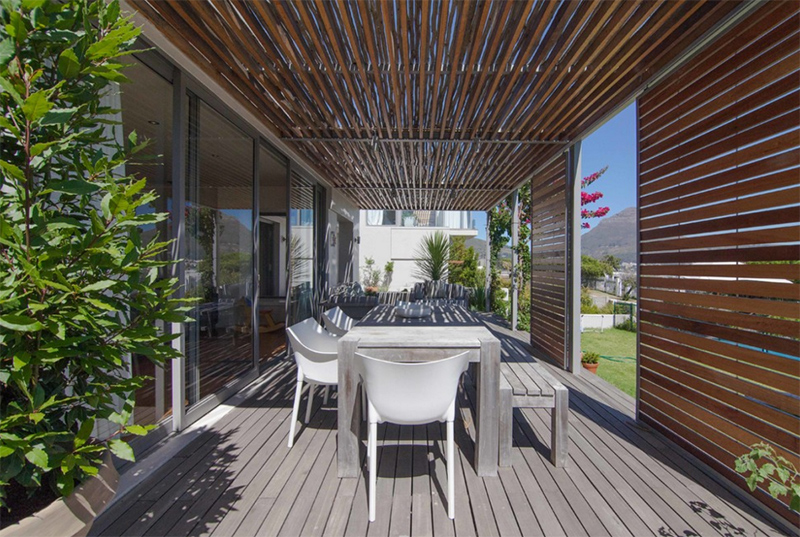 Comfortable dining chairs are seen here that is just below a wooden pergola to screen the sun's heat and light.
10. Davisville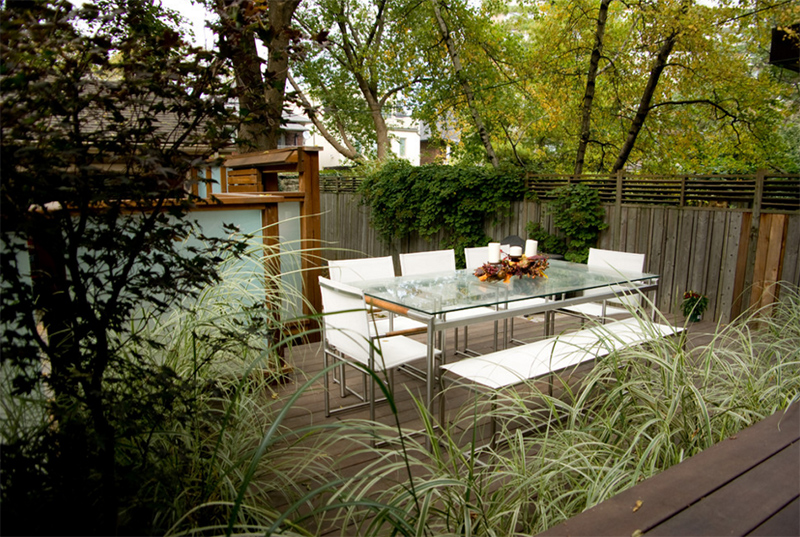 It is also a good idea to add a bench to allow more people to sit on the outdoor dining area.
11. Knoll Green Outdoors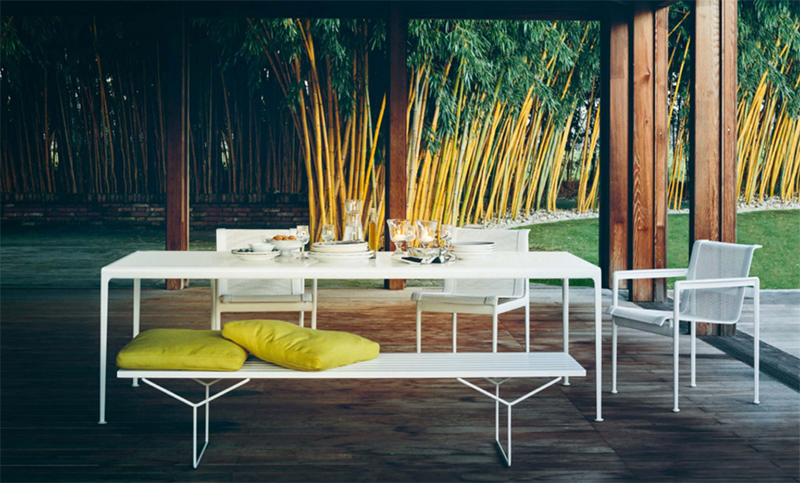 Another dining area with a bench. What I find interesting here is the design of the bench as well as the area with bamboo around it.
12. Modern Retreat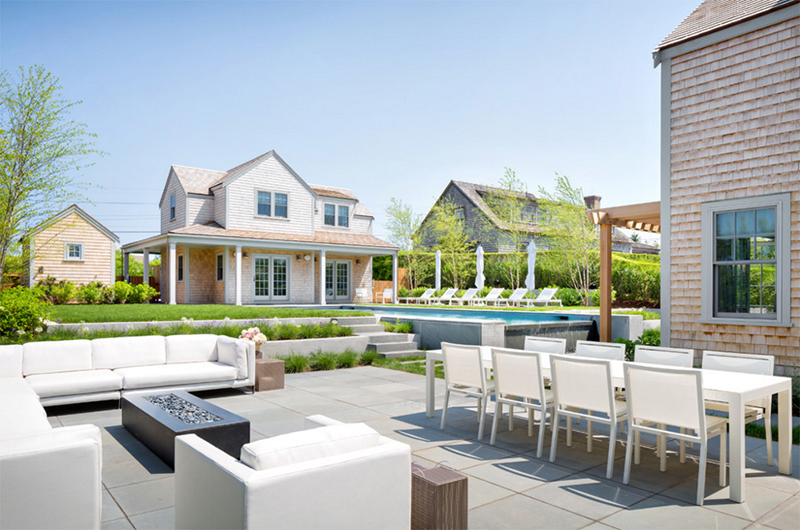 Aside from the dining area, it also has white chairs and sofa for seating that surrounds a fire pit. Such a beautiful relaxing space indeed!
13. Coastal Retreat
White compliments well with wood just like what we can see in this patio. On one side, you can see how they store firewood.
14. Mark and Elisabeth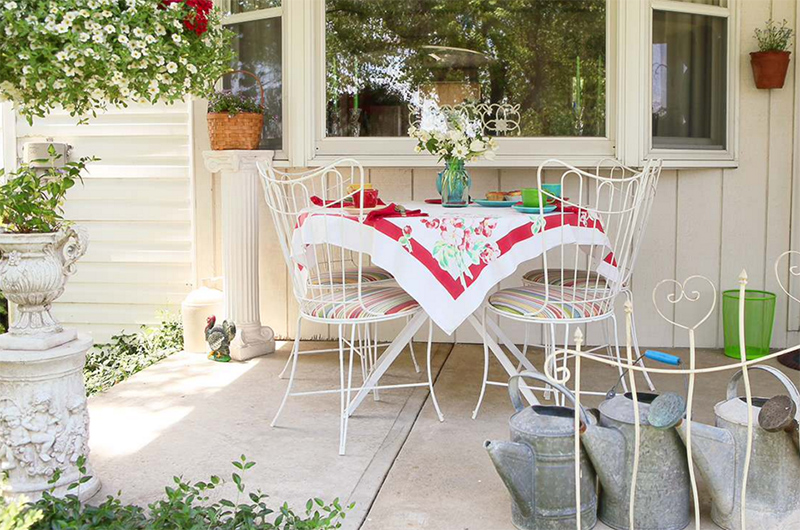 A romantic traditional outdoor area with colorful seats. Don't you love this?
15. Azalea – The New American Home 2012
A spacious pool deck has a white dining set wherein the table has lovely base designs. Such a creative piece indeed!
16. San Clemente Residence – Outdoor Renovation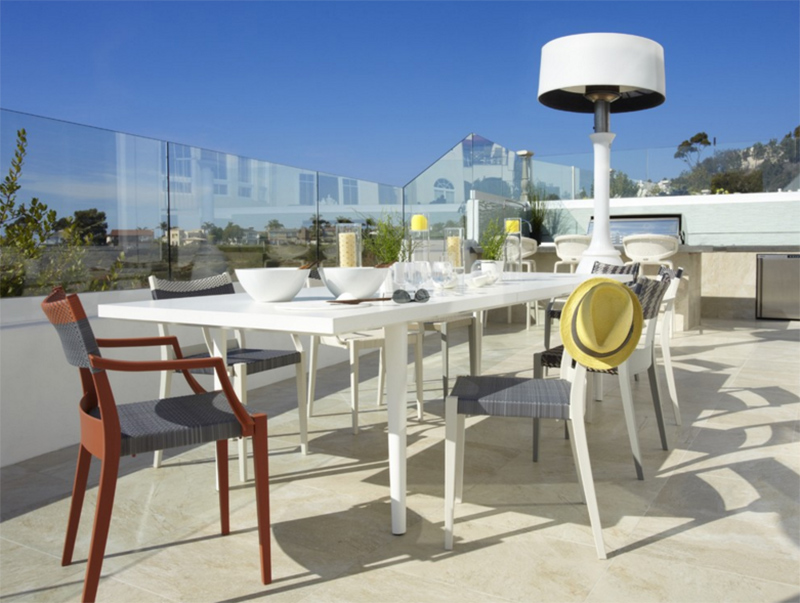 The chairs here have white frames but the seats and backrest are gray in color. There is also one brown chair added to it.
17. Knoll Green Outdoors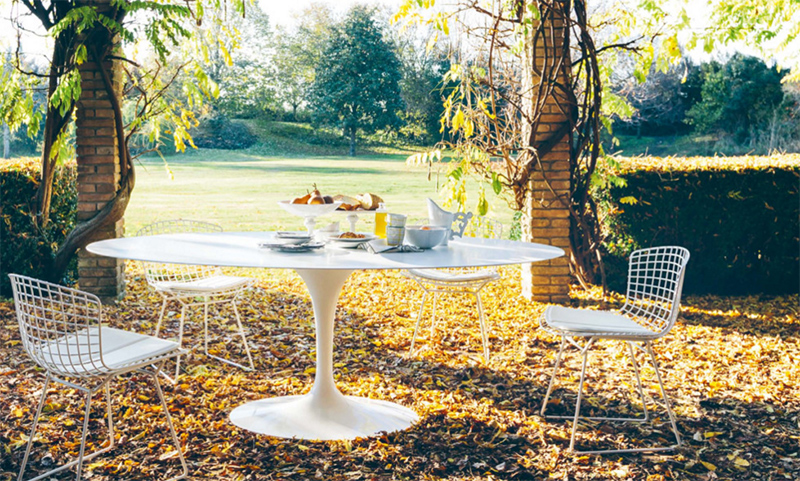 Such a whimsical garden, right? It looks romantic too with lovely chairs and a pedestal round dining table.
18. Shore Penthouse – 1000 Ocean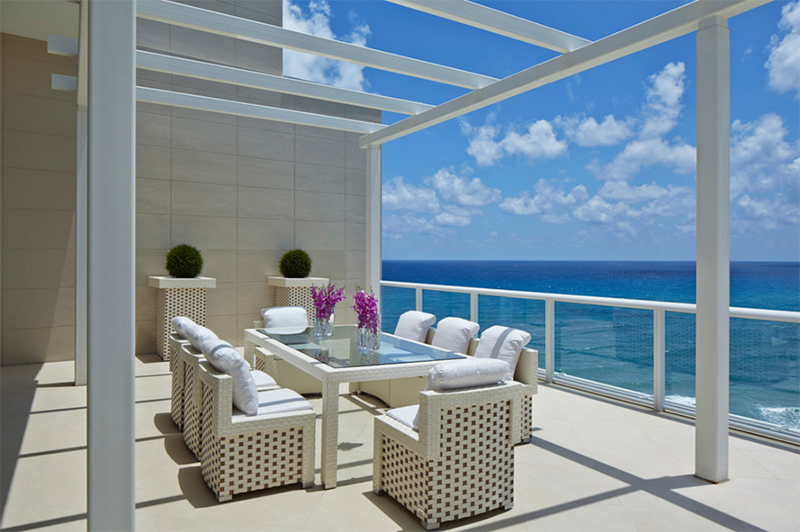 A modern outdoor dining space that appears to be made from wicker. You can also see that the dining table has a glass top on it. It would be nice to dine here with a view of the ocean!
19. Outdoor 2014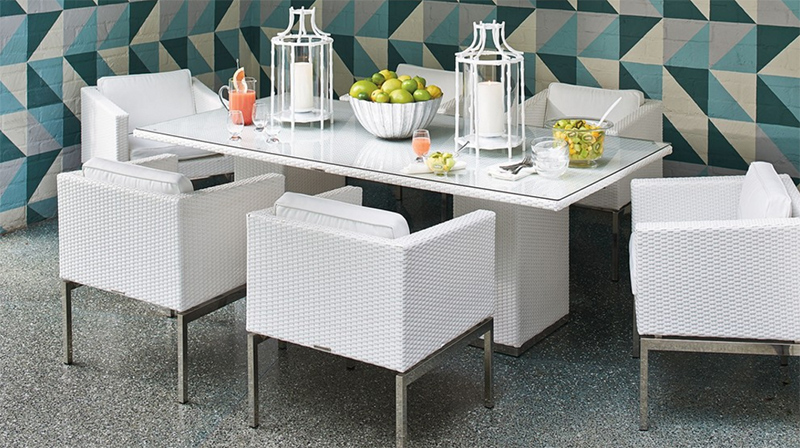 The white table and chairs are hand-woven from white high-quality fibers that resist fading, staining, and splintering. It sure is a great addition to an outdoor dining area.
20. Hidden Desert South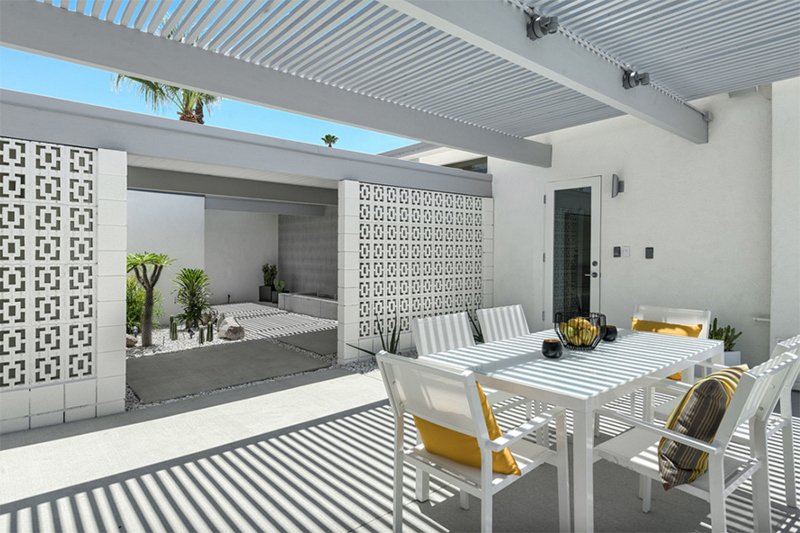 Isn't this a beautiful modern dining area? It is nice that some pops of yellow was added to it.
21. Hamptons Residence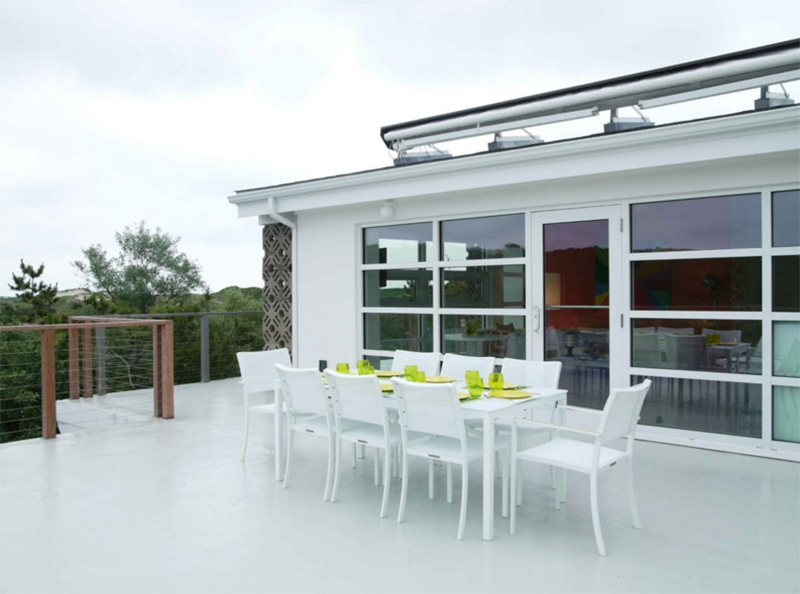 On the rooftop, you can see a white dining set that seems to blend with the white flooring.
22. Simbithi 05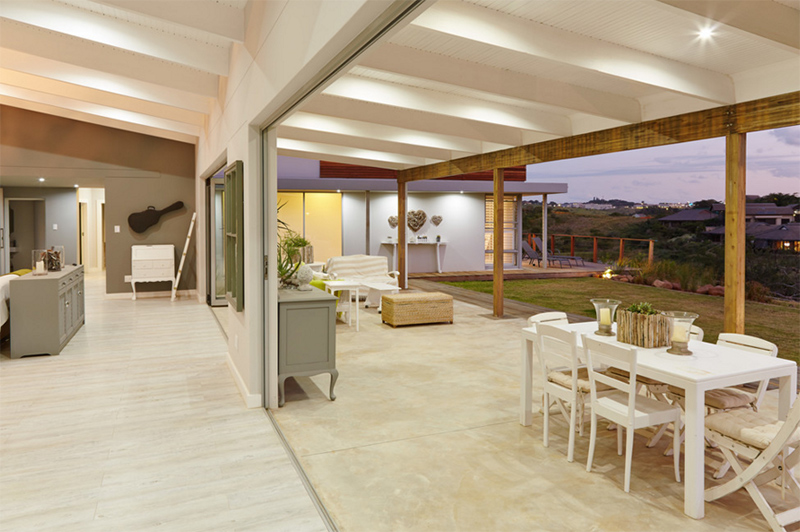 The dining set here looks nice with the wooden features of the area and with the garden as a background.
White really looks good wherever you put it. Yes, it even looks nice in the outdoor area as well like what we can see in the images above. If you want to get furniture that will fit in whatever space you intend to add it, then go with white and you will never fail. But you can also try black too and other neutral colors. Yet, I am not saying that you should avoid using those with bright colors. Nothing hurts with pops of colors in your outdoor area. It can even add to its fun and entertaining aura. But if you are hesitant, go for white because it is a safe color.