Rest Comfortably Like a Baby in the Cradle Chair
Each one of us have our own way of falling asleep and taking a rest. Others would merely be happy with their own beds, others prefer to sleep on a swinging hammock and still others would love to stay on a rocking chair. It is that rocking motion that makes them feel sleepy just like a little baby. Yes, not only babies love to be rocked to sleep but even adults too.
This rocking chair that we will show you today will make you feel like a little baby again. It is called Cradle Chair because "it is about creating a safe, comfortable and relaxing environment in which the user can dissipate the over stimulation of their senses". It would make you feel secured while on it. It was the aim of Richard Clarkson and the other designers that worked with him to create a kind of low-tech, sensory-deprivation, sofa-style seat where one can curl up. It would be a seat where one could forget the workaday worries and would make them fall asleep.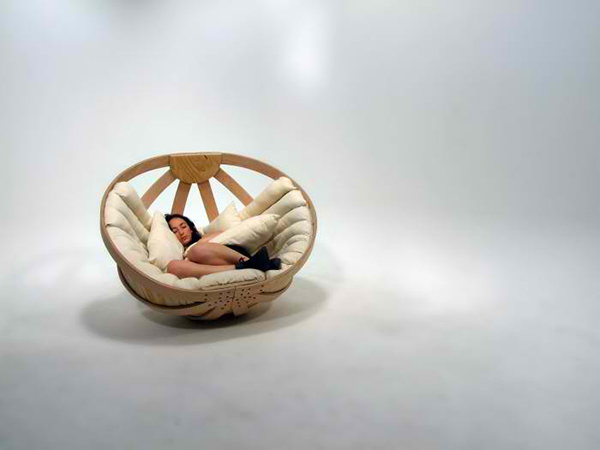 Hmmm…I would love to cradle in this chair! It looks really relaxing while in there!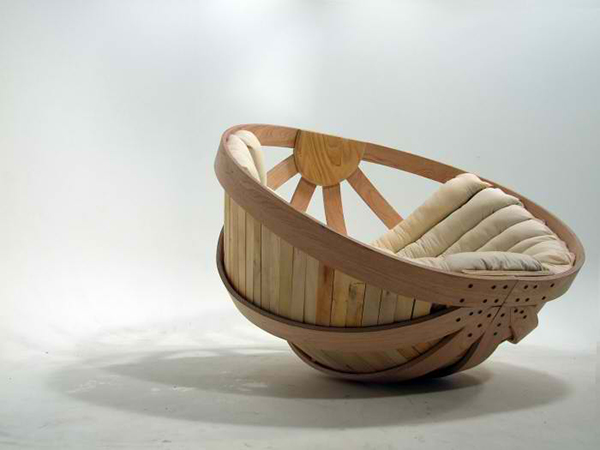 The chair's design has some science into it. The form of the structure was a result of a research into autistic children and those who suffer from RMD (rhythmic moving disorder).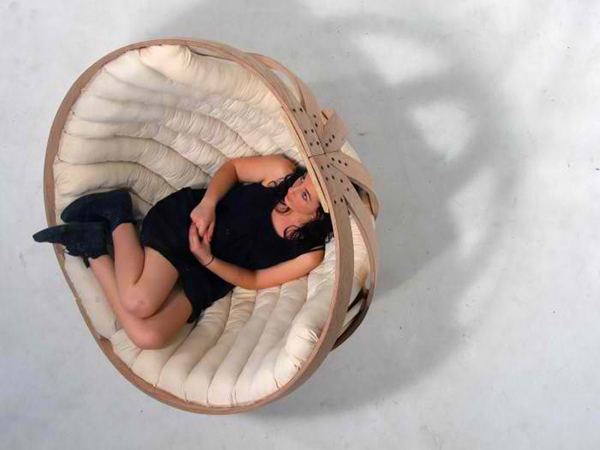 For sure, it isn't just the rocking motion that you will love but also its soft cushion.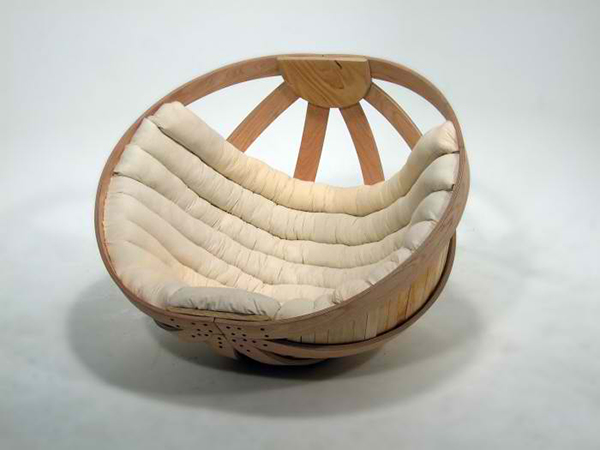 It is cushioned by a series of cover less pillow strips.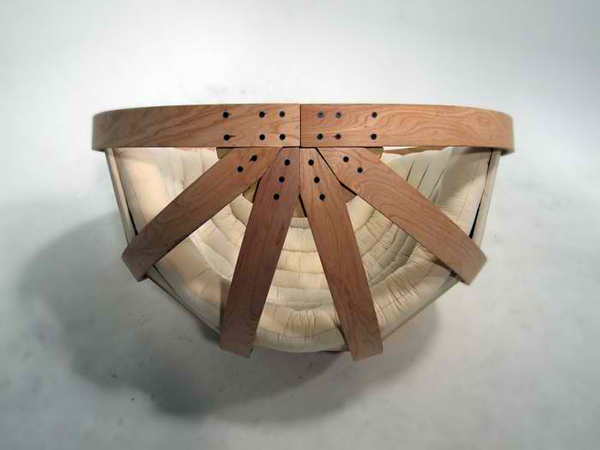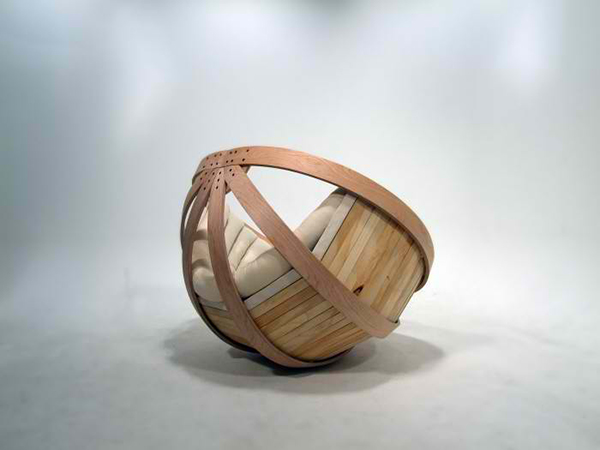 The frame is made from bleached-and-bent-wood with unfinished wooden-slat infill.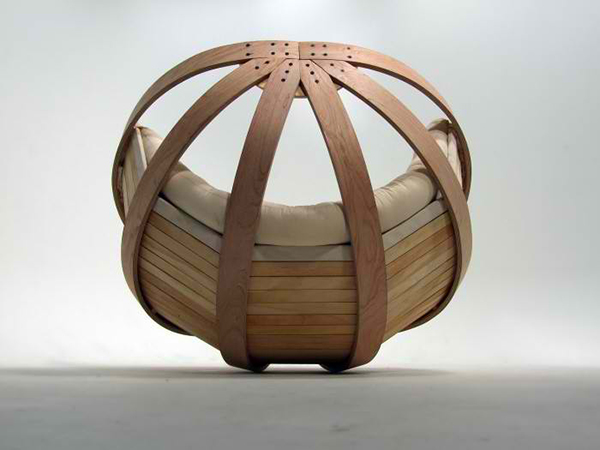 The chair rocks forward because of the wood weight when no one is using it. It would lounge back naturally when occupied.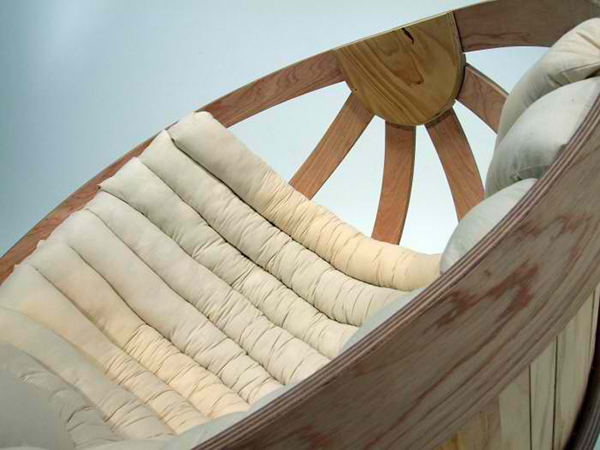 It was a good idea to use pillow strips for the chair so that it won't overpower the look which also made the assembly legible.
This beautiful and extremely comfy chair will no doubt take you to dream land! Richard Clarkson and the rest of the designers made sure that anyone who gets this chair will feel secured and rested. These are handmade units in New Zealand using local materials of high quality. I want this chair! How about you, do you want one too?