Rest and Dream Away on the Swingrest Hanging Lounger
We would always want to spend time outdoors to get a good view of nature and breath in fresh air. It is a nice feeling to be able to rest with the blue expansion above us and the sweet breeze touching our hair. But it would be even more fulfilling if we can spend that in a beautiful outdoor space with comfortable furniture. Aside from chairs or loungers, swing chairs are greatly used outdoors for patios or in a courtyard.
A gorgeous hanging lounger called the Swingrest is another amazing furniture creation from Dedon. It can has a basket-like bottom that fits around three people. It can be a perfect furniture for the terrace or veranda or even for indoor use. Its design showcases purity and simplicity. It uses specially created cord for its suspension to make sure that it can get hold of the entire hanging lounger.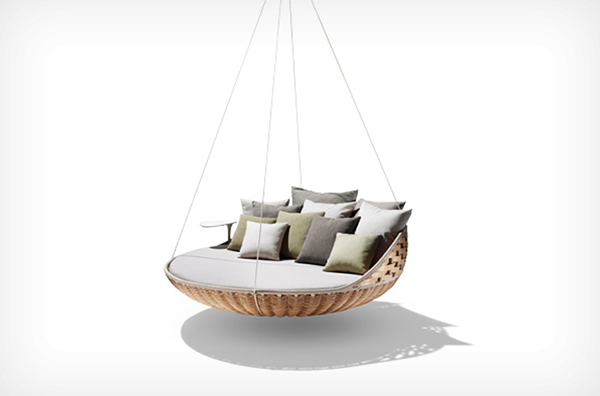 This lounger is something that all of us would like to own for our home. But this is really perfect for our outdoor space.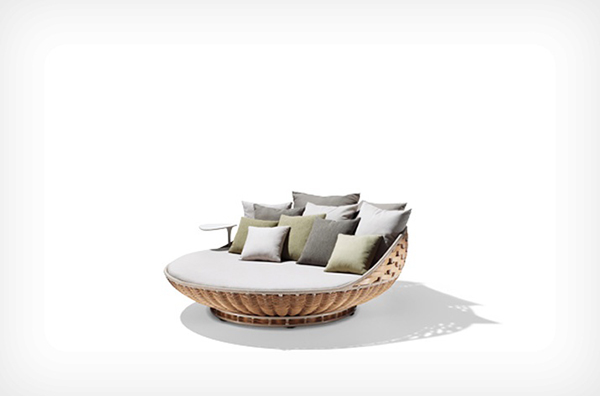 It can also be used this way. You can just put down the cord and leave it like this. It still looks gorgeous.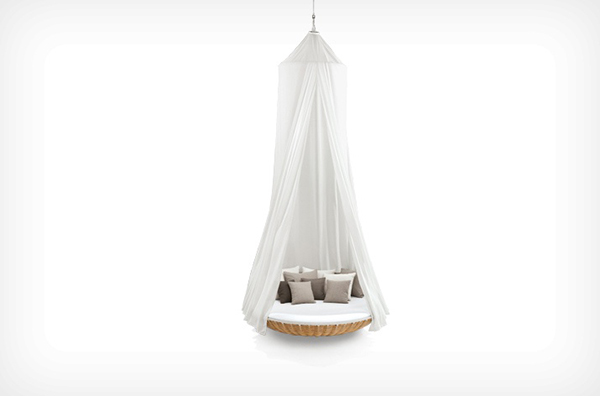 The cord may also come with a fabric. I actually like it this way as it gives a whimsical feel.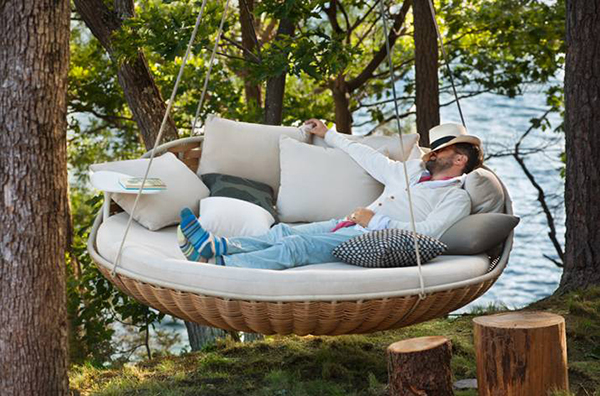 The cushion is soft and very comfortable. No wonder this man dozed off!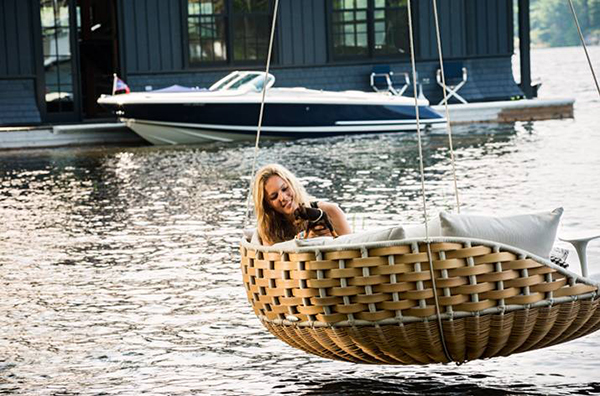 The design of the Swingrest is beautiful as what we can see in the details here.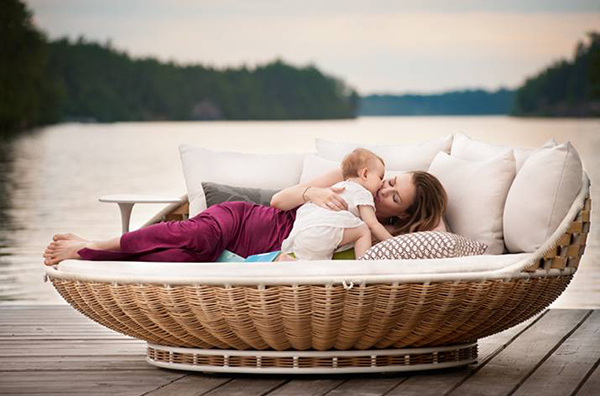 When you are on it, you will feel like you are the happiest person in the world as it combines modern contemporary design and organic materials.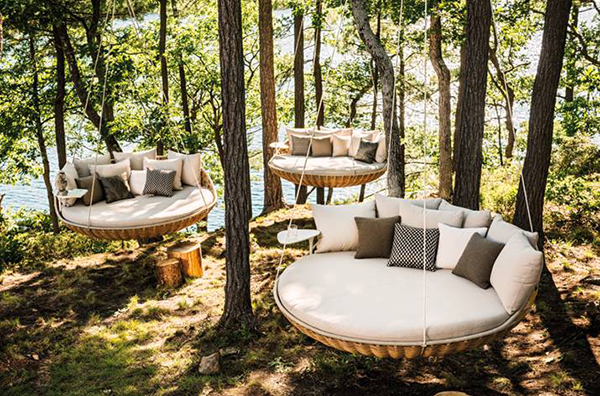 When you get this hanging lounger, look for a tree to hang it on. And when you are indoors, look for a sturdy beam so you can enjoy the swing.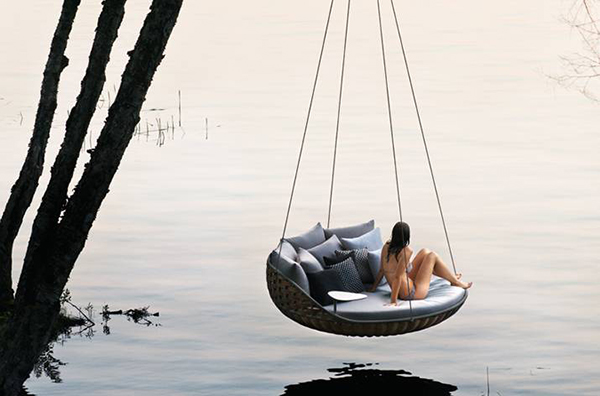 This comes in different colors but is limited to natural colors only.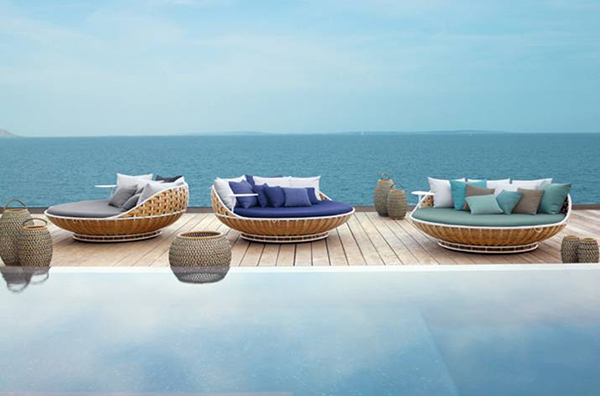 The cushions as well as the pillows can also be changed in colors depending on your preference.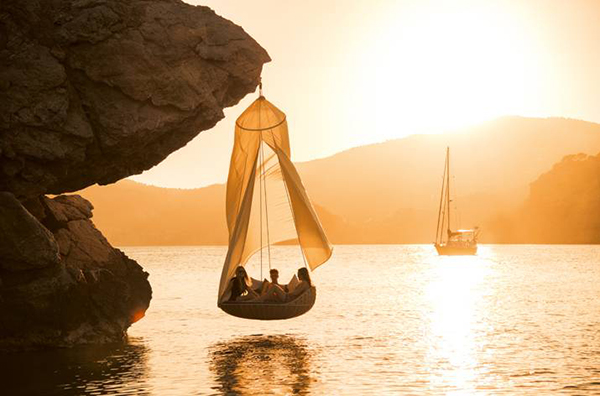 And yes, you can just hang it anywhere you want to!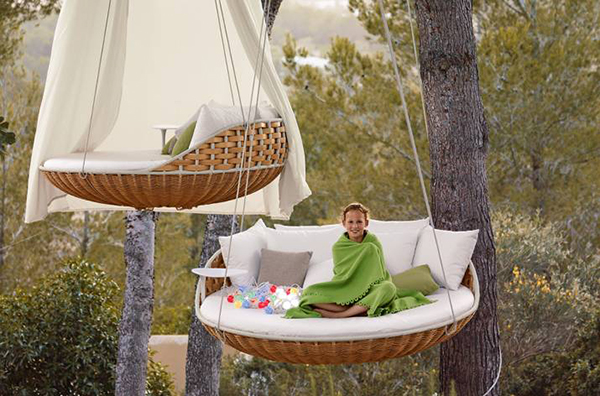 And when we said anywhere, we really mean anywhere! It can even be a perfect spot for outdoor bonding time with family and friends.
This beautiful Swingrest is designed by Daniel Pouzet, who was also known for his design of the Nestrest. That is a similar version of this only that you are contained inside it as it is shaped like a Kisses chocolate. Lol. The Swingrest is like the Nestrest with the upper part taken away. I know you would love to have this! It can look good indoors too if it fits your doorway!