15 Curved Modular and Sectional Sofa Designs
You might have seen the collection we have shown you yesterday with modern modular sofa systems. You could be impressed on how these sofa designs can look good when arranged in different manners. You could also be pleased to see the beauty it can add to the interior especially in the living room.
So today, we will show you a softer version of what you have seen yesterday. We will showcase modular and sectional sofa with curves. These are also as lovely as the ones with straight edges. Check out the curved modular sofa designs that we have prepared for your inspiration:
Luxe Modular Sectional Sofa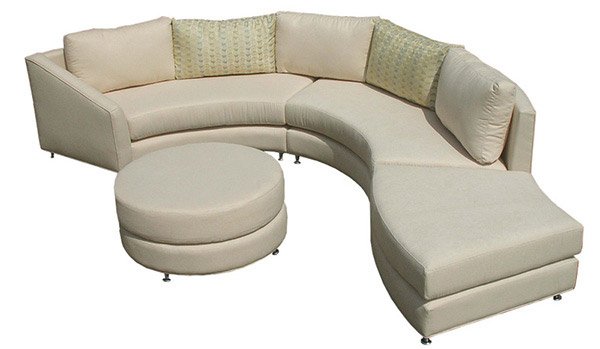 This modular sectional sofa features exquisite Italian design in trendy curves. It also comes in different fabric finishes that would fit your home.
Cartagena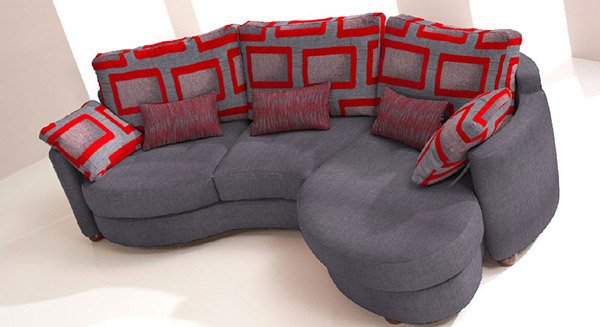 A modular set that has a beautiful shape and could also offer maximum versatility.
Contemporary Curved Sectional Sofa in Red Leather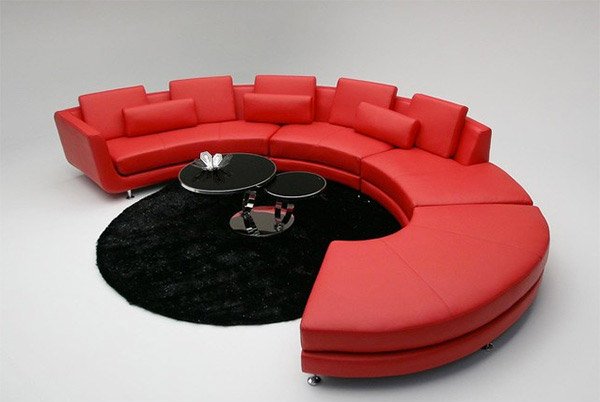 Get a luxurious contemporary look with this curved sofa with plush cushioning on the seats and arms making it more comfortable.
Sectional Sofa With Adjustable Headrest
The combination of orange and off-white in this sofa upholstered in ultra-fine quality bonded leather make it look so fab!
Coffice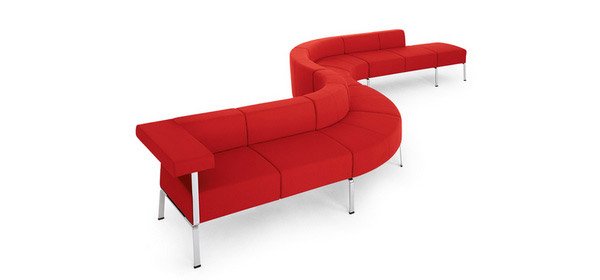 This lovely set can be arranged in whatever manner you want to fit your needs may it be for waiting, communicating, networking or even relaxing.
Bernice – Modern White Sectional Sofa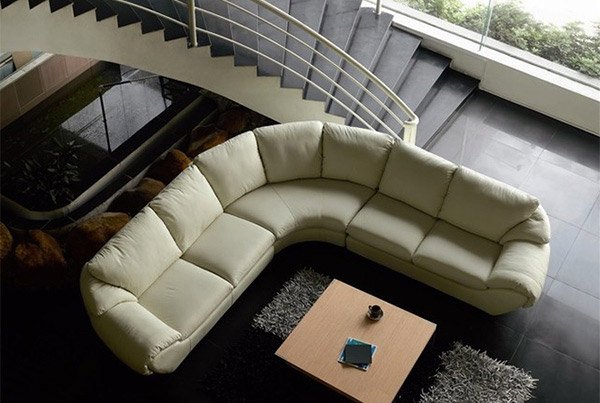 A simple curve sofa made from grain leather that is also extra padded for more resiliency.
Fontana Interior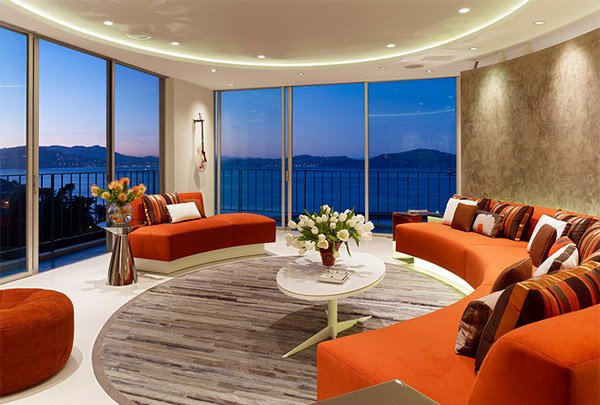 This space looks very stunning! It is this custom made sofa that made it look lovely and the manner of furniture arrangement and other accessories in it.
Living Room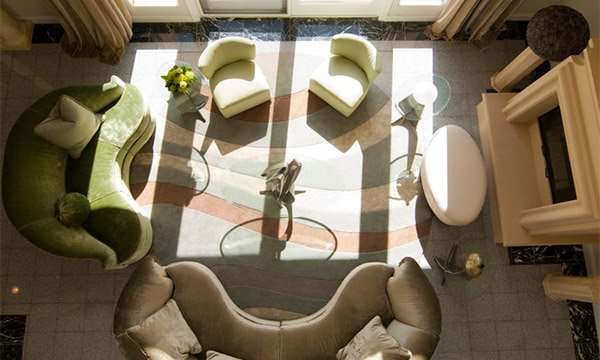 This is an interior by Jerry Jacobs Design, Inc. but the sectional curved sofa is from Century furniture which sure added beauty to their living area.
Octavio – Brown Leather Sectional Sofa with Chair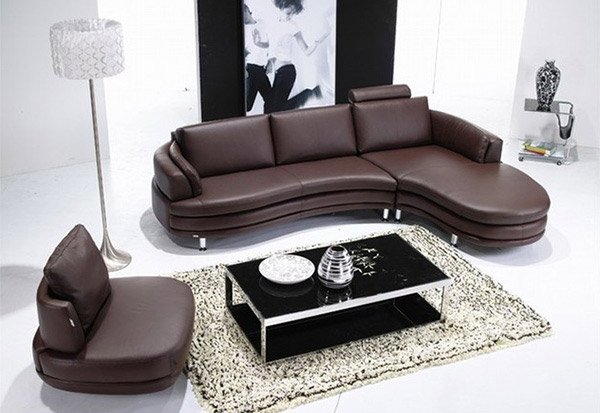 With kiln-dried hardwood frame and extra padded seats, this brown set looks very lovely and yummy at the same time for it resembles the color of chocolate.
Contemporary Living Room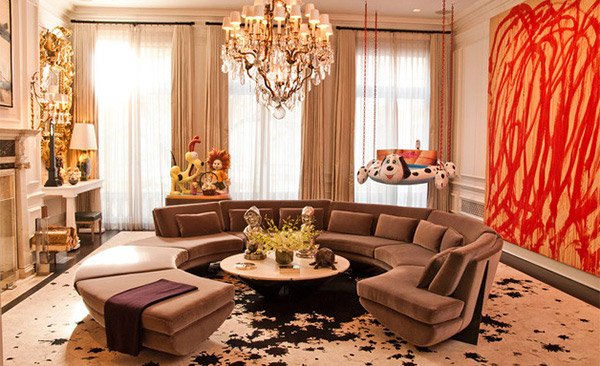 This living room has a great design with a big eclectic approach due to the combination of various interior design elements. And of course, this curved sofa is truly beautiful!
Predator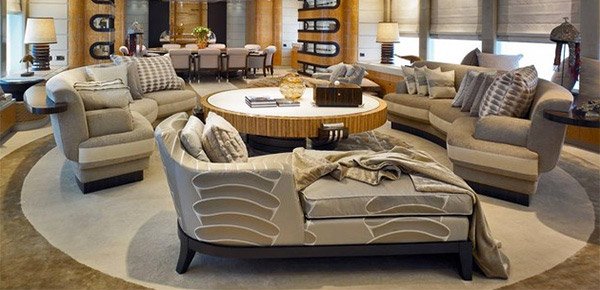 You will certainly agree with us that this living room is sophisticated. It is the custom-made curved sofa that made all the difference.
K4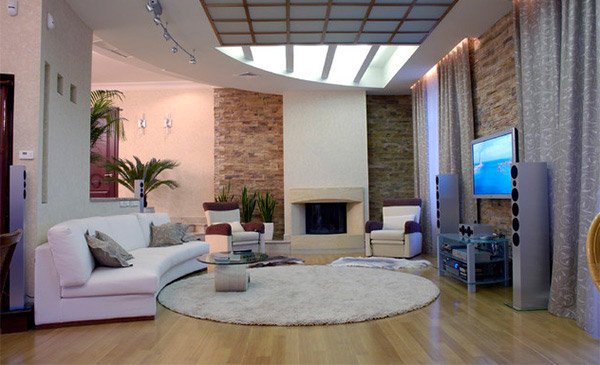 A modern interior looking appealing and inviting comprised of items with sleek lines and smooth curves including that of the white sofa.
Naples Florida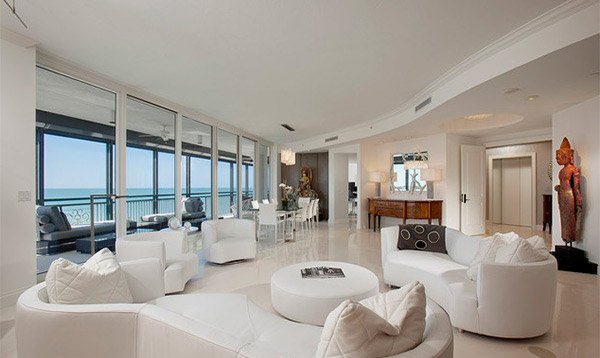 Dream over this white set of curved modular sofa that creates a space not just light to the eyes but also cozy to stay in.
Black Leather Sectional Sofa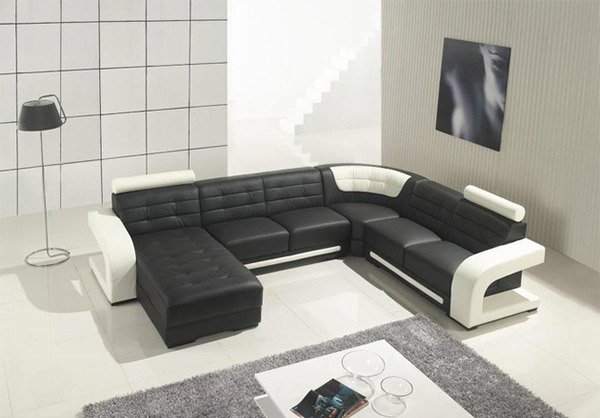 It is the white accents of this sofa with leather upholstery that exudes an ultra-modern vibe for this area.
Edra Flap Soda in French Haven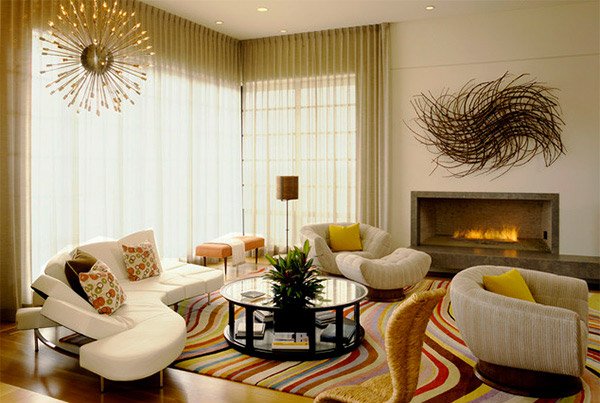 There is a secret behind the sofa in this living area- its can be tilted in multiple angles! This is one sure sofa that you would like to get for it can really make you and your friends feel relaxed. This interior is from Tommy Chambers Interiors, Inc.
Curves really add a soft touch to any interior. You can also try to get curved sofa for your home. Be sure that you have enough space to accommodate one and you have enough budget to get one. Aside from curved sofa, there are also modern modular sofa designs that you can get inspiration from. Get more daily doses of inspiration from Home Design Lover!