Tips in Choosing a Headboard Design for your Bed
The headboard is a piece of furniture that is attached to the head of a bed. Centuries ago, they served to isolate sleepers from drafts and cold in less insulated buildings, and thus were made of wood, which is less conductive than stone or brick and are constructed to create space from the wall, thus, allowing colder air to sink to the floor rather than onto the bed. These days, since homes are more heated and insulated, headboards are already used for aesthetic functions. But its usage had also been brought to a higher level like being a storage area for books and other items. A headboard may often be complemented by a footboard for aesthetic balance.
There are so many headboard designs that one can use as long as it looks appropriate for the bedroom. Although, some beds really come with a headboard, some homeowners prefer to create or choose one that is unique and would suit to their needs. There are things that one needs to consider in choosing headboard. Let us take a look at the points stated below.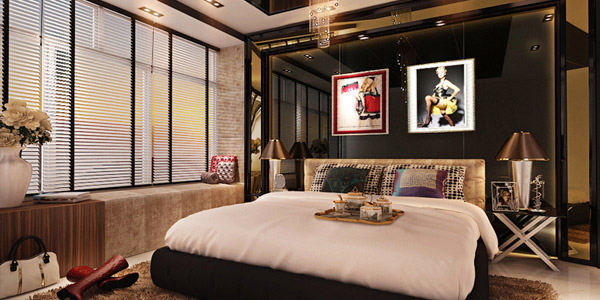 Your home would have an interior design concept. Of course, it includes your room. It is even given an exclusive attention when designing a bedroom because it is a personal and private room. So, decide on what kind of aura you want for the bedroom. This can help you choose the kind of headboard to use and the design to apply.
2. Know your budget.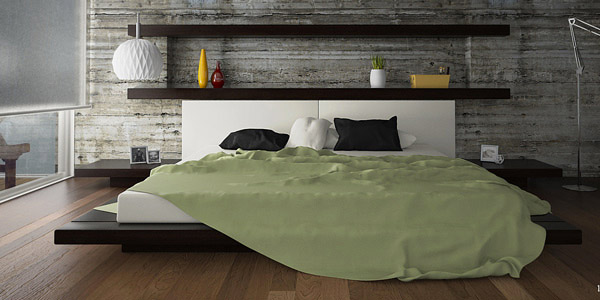 Of course, you have to determine how much your budget for your headboard is. This can help you choose what materials to use. You can create one if you do not have much budget. It can even give you more freedom in choosing for the design. But you can also buy a bed that already has a good looking headboard. Although that would give you no other choice but stick to that headboard. If you want to add something, you can place it at the back of the headboard on your wall so you can still have the effect of having a creative headboard.
3. Know your ceiling height.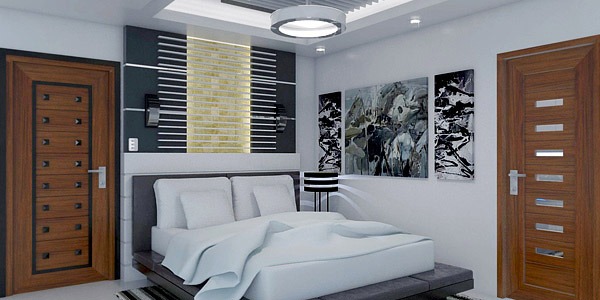 It is important for you to determine the height of the ceiling in choosing for a headboard. If your ceiling is low, then you can have headboards that are not so tall. But if your ceiling is high, you can consume the height of the wall for your headboard.
4. Choose soft materials.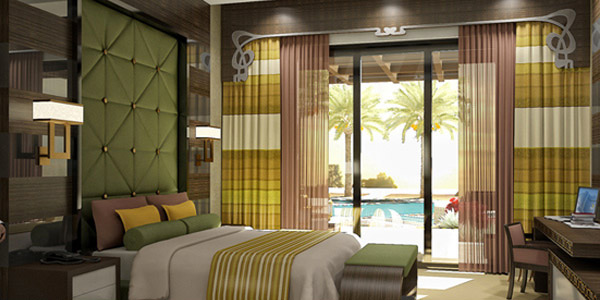 You can add a soft touch to your bedroom by using soft materials. It can be ideal if you use upholstered boards especially if you get used to leaning on your headboard. It is best for comfort and can also look striking when you use colors and patterns creatively. You can use buttoned headboards that give your room a modern look with its sleek lines and streamlined shapes. It can even look luxurious and comfortable. You can also use leather to get a modern to contemporary look.
5. Choose hard materials.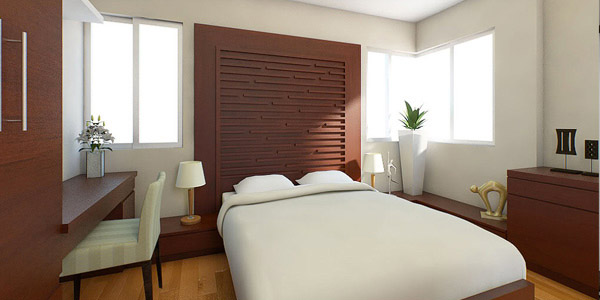 Your bedroom ambience can be affected with the furniture you place. So, after deciding the interior of your home, choose your headboard. You can also use wood for more bold lines and masculine look. It can also be great for a country-style bedroom. You may also use metal headboards to give your room a chic and urban feel.
6. Be creative with your headboards.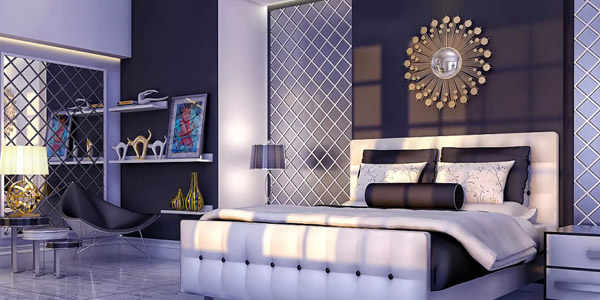 Aside from those mentioned, you can be more creative with the headboard design by using other materials. There are really no rules as to what you should use for the headboard. As long as it is safe for you, then that would be good. You can re-use wooden doors, screens, or you can place mural and other wall arts. Just be sure that it suits to the entire look of the bedroom.
7. Consider function.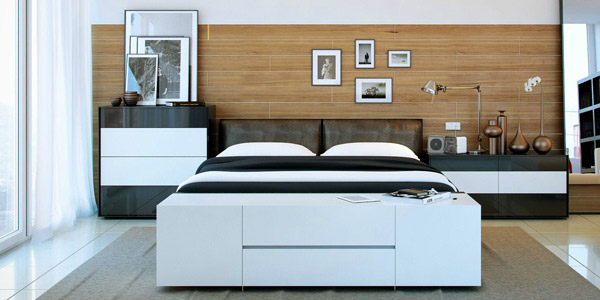 The headboard is not just about style and design. But it can also have a good function. Some uses headboards to create a divider for their bedroom. Some place shelves behind it so it can be utilized. Others make it as storage areas for linens and beddings. There are different ways to make use of your headboards.
8. Consider the height of the people using it.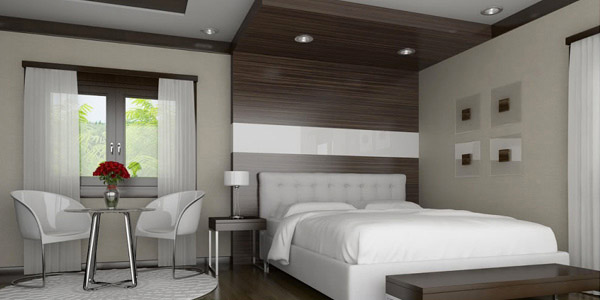 This would be necessary especially if you use a bed with headboards connected to the canopy. See to it that it won't be too low for tall people. Children's headboards can be shorter since they are smaller than the adults. Make sure that it would give them comfort when they sit and lean on it.
9. Determine the size of the headboard.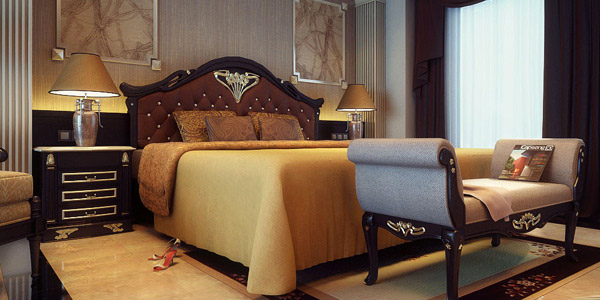 The headboard size can create a different look to your bedroom. Oversized headboards can create a bold, sophisticated and contemporary look. You can observe that once the headboard is big, it can create a different personality for your bedroom. But you can also use small headboards which creates a minimal look.
10. Look for inspiration.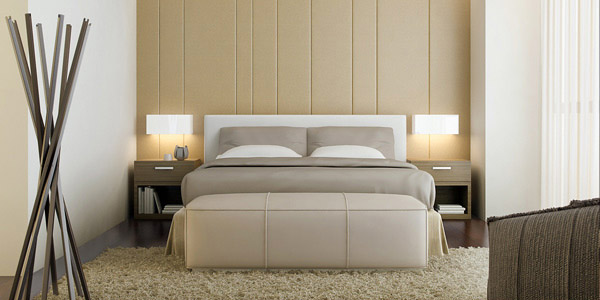 If you do not have an idea as to what to do with your headboard, then look for inspiration. You can browse the internet for there are so many headboard designs that you can see. You can also visit a furniture shop and look at their headboard designs. If you do that, you will not just see designs but you can also get the idea as to how much you would need.
Well, a headboard may not be one of your primary focus in designing the bedroom but you would realize its impact to the entire bedroom once you see fabulous headboard designs. The showcase above could even urge you to create one for your bed. Just be creative and consider the headboard's function. You may want to look into other bedroom design tips and ideas to help you design your room. Feel free to browse these tips so you can achieve the bedroom design you want.