20 Well-Designed Pub Tables with Wine Storage
In the old times, pub table was formerly used in some drinking establishments, public houses or clubs where people engage themselves in lively chatter above food and music. It seems that they are seen everywhere but not recognizing that they are far from just furniture that holds drinks and foods. Nowadays, this furniture turns out to be trendy and can be a perfect additional accent in your dining room, kitchen, and outdoor spaces.
What is a pub table anyway? To simply understand the term – it can also be called as bar table. This furniture can be a perfect piece during house parties or even just the right spot for a cold glass of juice on a warm afternoon. Moreover, this can be a useful piece especially when you got a small space and you still wanted to a have a mini bar. It can be designed with wine racks and storage spaces to be more functional or useful.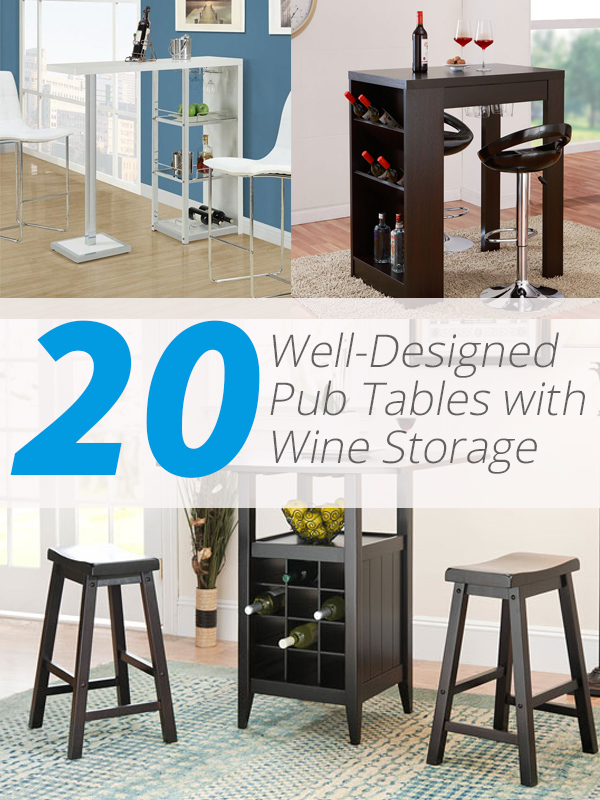 1. Gerado Wine Bar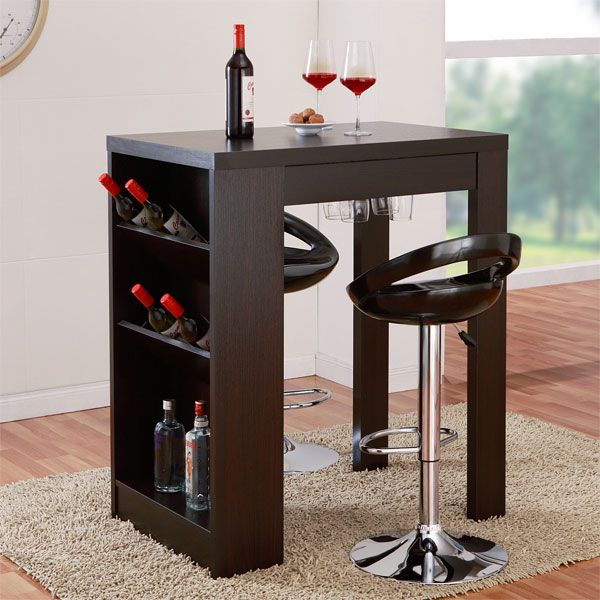 Any contemporary designed homed will benefit from this small but functional table.
2. 3-Piece Drop Leaf Bar Table Wine Rack and Stool Set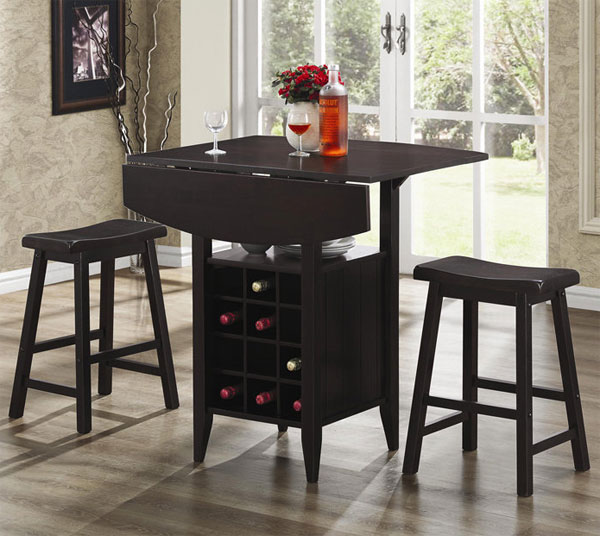 This next feature has drop leaf that can contain large numbers of guests.
3. Alyssa Bar Table & 2 Chairs Special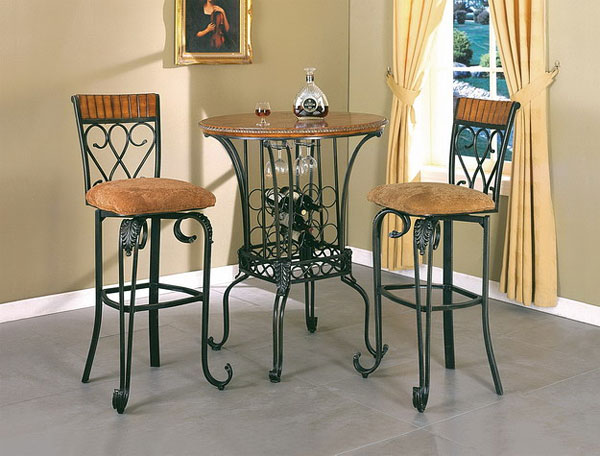 Crown Mark has intricate details on its design with steel.
4. Espresso Finish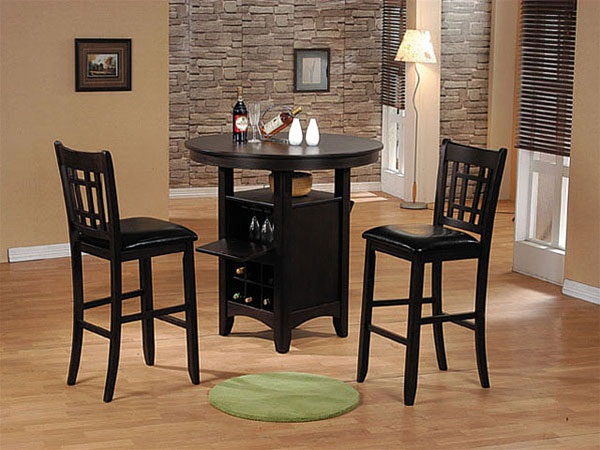 This furniture set comes with a four layers of storage spaces that can hold important utensils.
5. Libertine Black/ Chrome Wine Storage Pub Table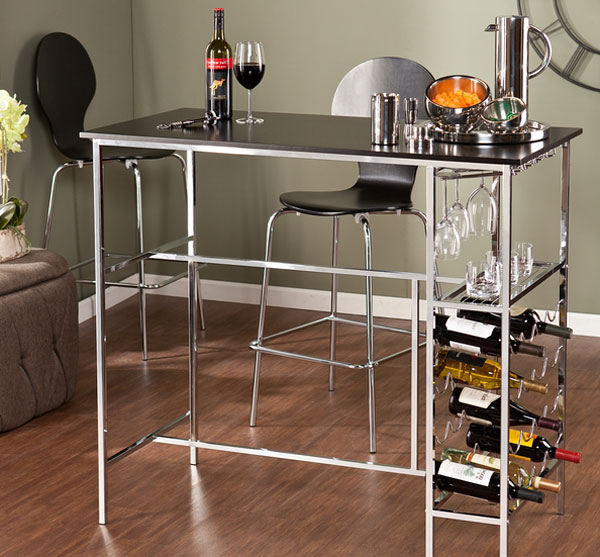 This metal iron pub table is a perfect accessory for any dining space.
6. 3 Piece Table Set II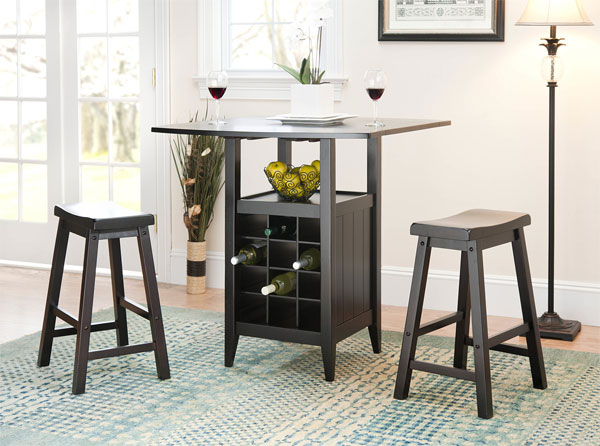 This modern pub table characterizes a efficient shelf organization perfect for storing kitchen utensils.
7. Birkin Wine Pub Table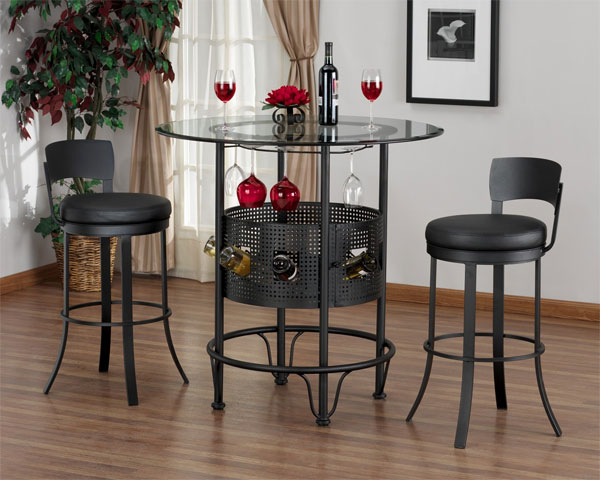 This looks very sturdy an perfect in any corner of your dining area.
8. Wine Rack & Stemware Storage Bar Table w/ Tempered-Glass Top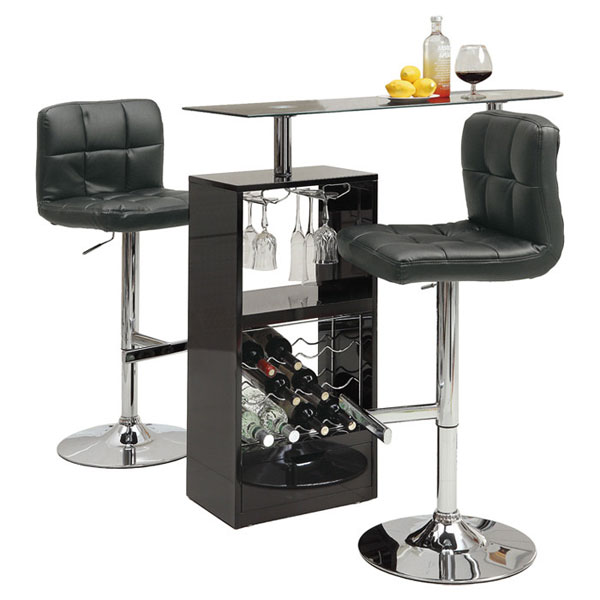 It seems very stylish and trendy; the furniture is topped with a tempered glass that makes it sleek.
9. Marquee 3 Piece Pub Set with Wine Rack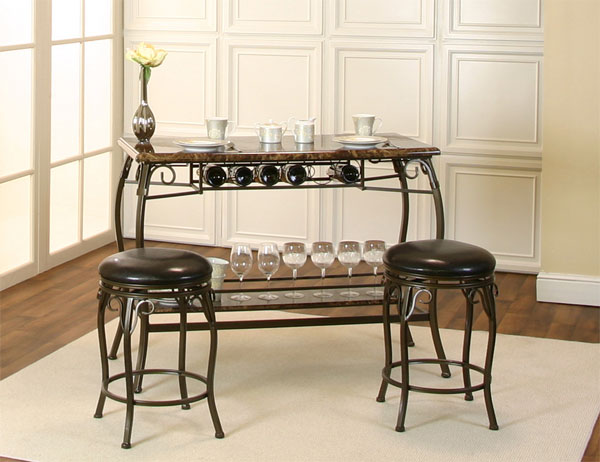 The table is topped with granite that surely can sustain its purpose during occasions.
10. Rebecca Counter Height Pub Table Set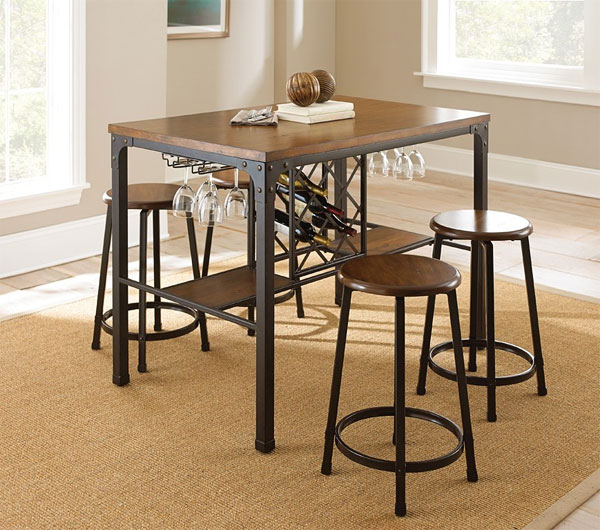 This wine storage table exemplifies a functional industrial look ideal for small spaces.
11. Wine Barrel Pub Set With Wine Bottle Rack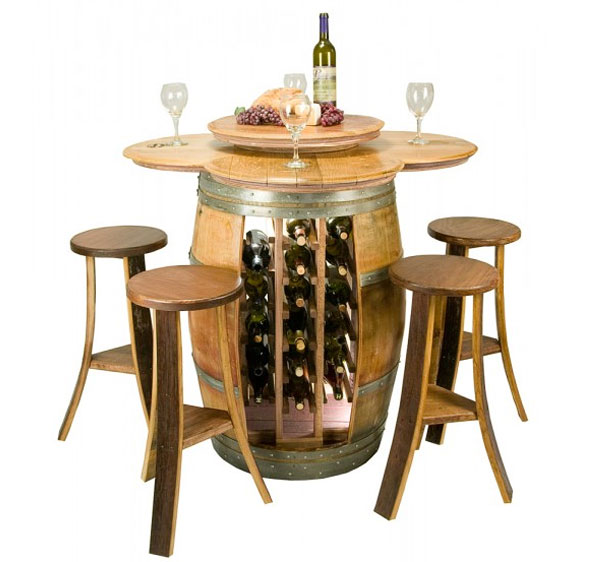 Perfect piece for a farm house; made from barrel!
12. Fairlie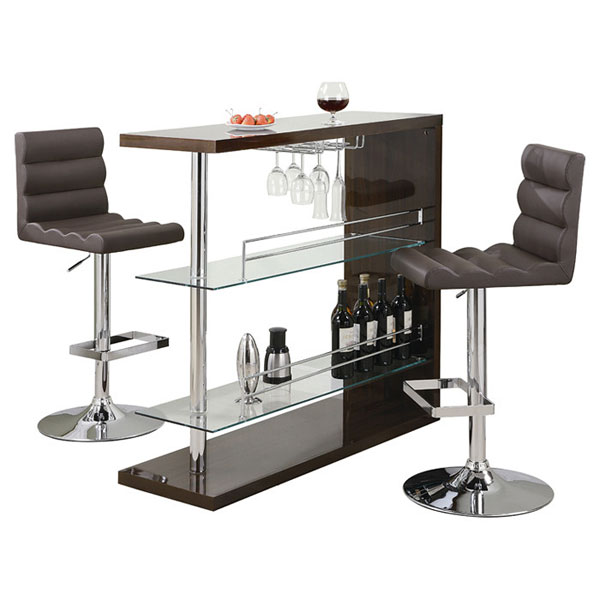 The style of this pub is perfect furniture for any modern home set-up.
13. 3-Wine Storage and Glass-Top Bar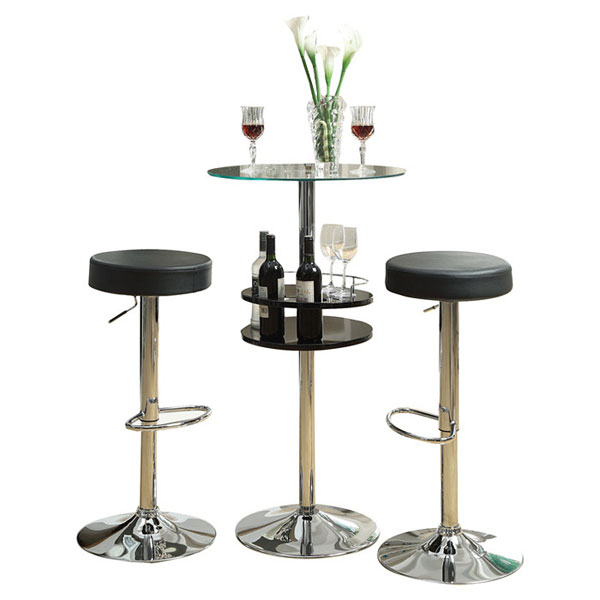 A circular glass table will add elegance to your living rooms and dining rooms.
14. Miyagi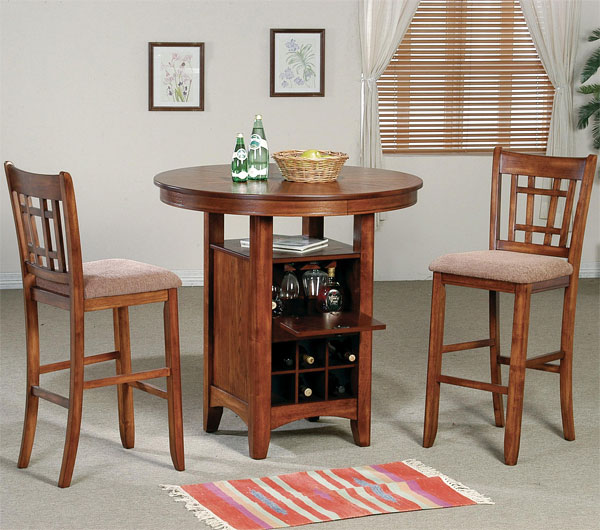 This wooden pub set will add classiness to the overall appeal of a modern barn homes.
15. Kinlin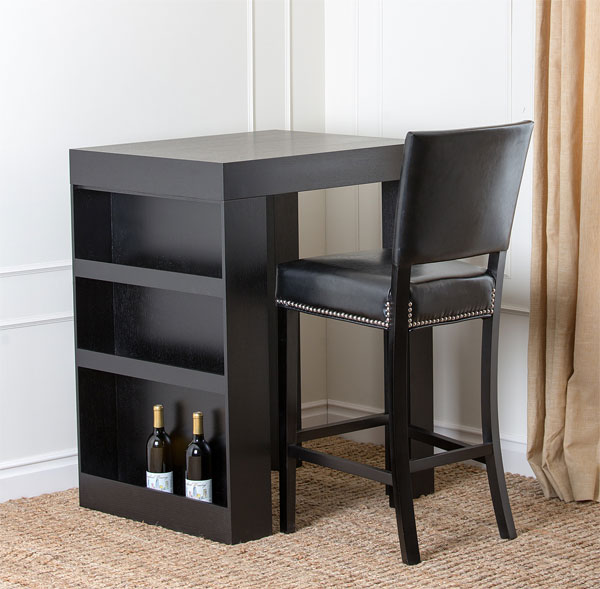 You will surely enjoy the service of this bext furniture, which offers a lot space for wine storage.
16. Reynolds Dark Brown Wood 3-Piece Modern Drop-Leaf Pub Set with Wine Rack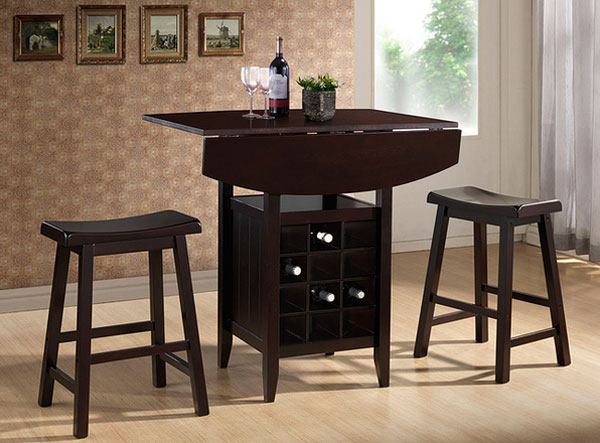 The pub table comes with a drop leaf part just in case it needs an extension.
17. Emmence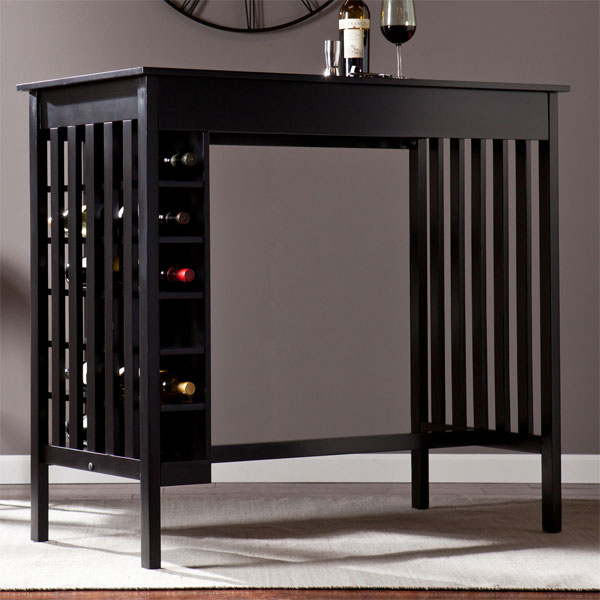 This pub table will surely create a stylish yet unfussy dining ambiance.
18. Open Concept Bar Table with 3 Shelves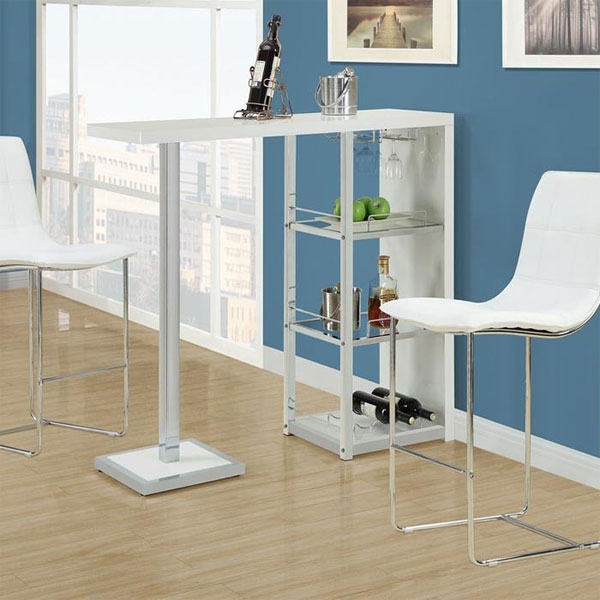 The design of this pub table is very trendy; comes with a two glass shelves – a lot of space for storage.
19. Tempered Glass Bar Set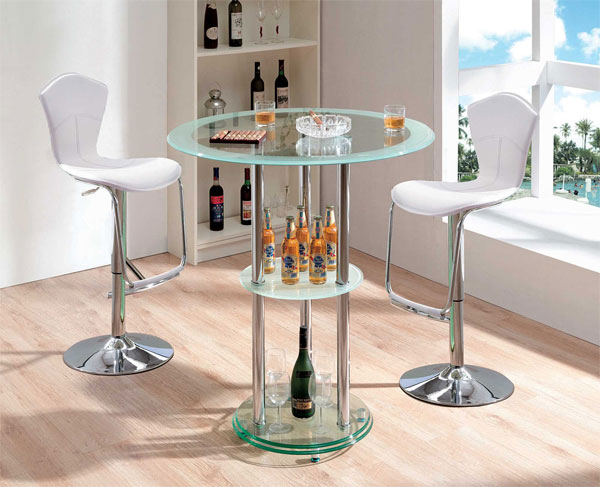 The high-end design of this pub table is made up of glass making it look fabulous!
20. 3 Piece Minibar Table Set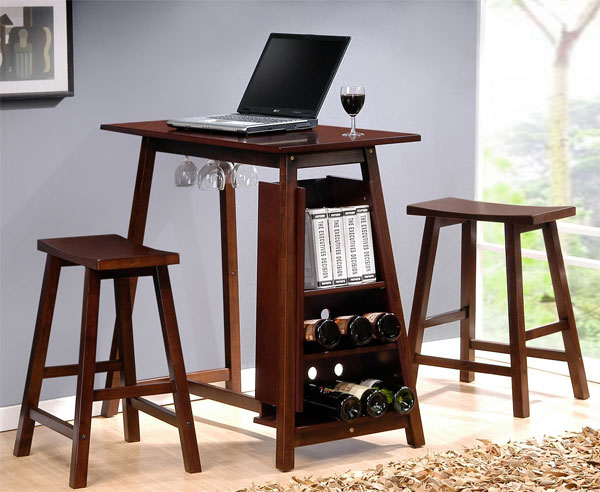 A perfect table or spot for any time you wanted to relax and have a break.
Given with so many amalgamations of resources, finishes and designs it would be tough not to have this piece of furniture. It is always a smart choice to beautify your homes with useful furniture – it serves as a great value or purpose for your homes.