Lost in Sofa: Where Objects Seem to Disappear
There are some furniture that are designed in a totally different manner. They could either be unique in style or have a certain feature that sets it apart from the rest. Of course, each one differs from the other and this is something that homeowners want. They want their furniture and other home items to be different and unique. Well, if you are looking for a distinct sofa design, what we will feature today will amaze you.
The Lost Sofa is a comfy armchair made of small fluffy squares. It is called that way because we can insert stuffs inside the squares until they are no longer seen. The idea came from the thought that many small things get lost in the sofa when they are accidentally inserted into it. So, Japanese architect Daisuke Motogi thought that creating a furniture that is designed for this function- no, not losing things but to purposely keep things in the sofa.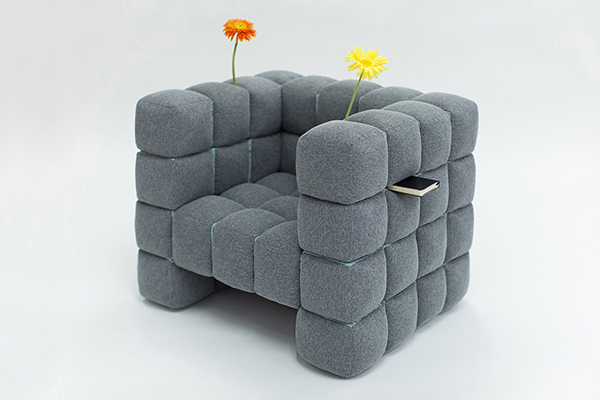 No, this sofa doesn't grow flowers. But you can insert flowers in it and even a notebook if you want to.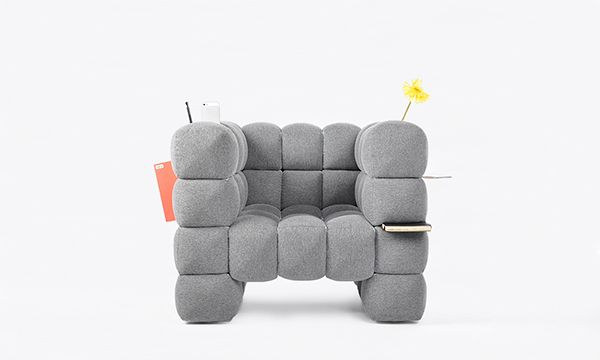 It seems fun to be able to do it. But don't overdo it because you might end up having a "full" sofa.Lol.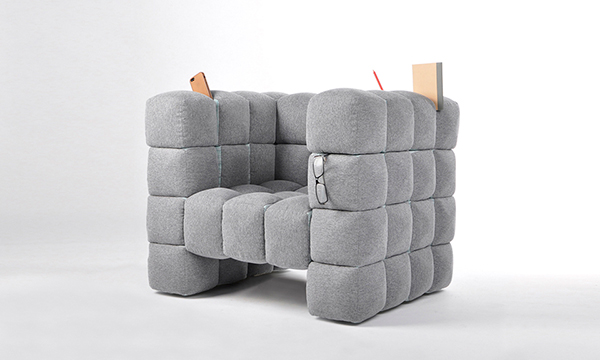 But it is nice that you don't need an extra furniture just to place your stuff.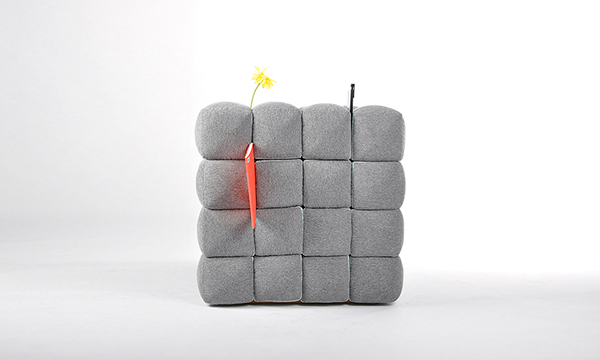 With its fluffy squares, it looks very modern and neat.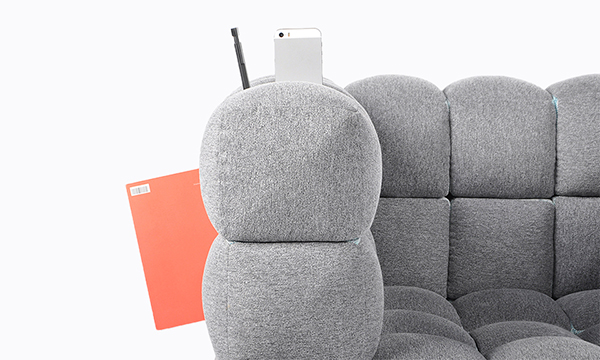 When you first look at it, you will never notice that the squares have creases where you can insert things.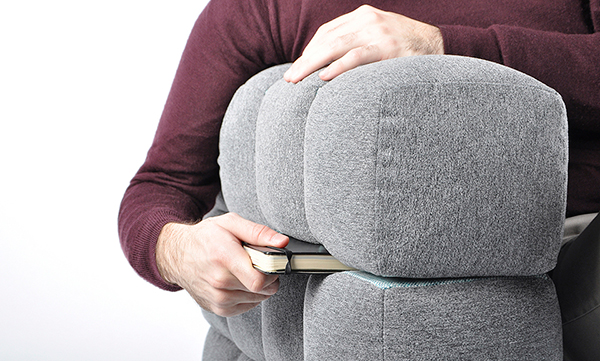 It sure is a comfy and functional piece!
This sofa can actually be functional especially for kids. I even think that you can insert notes into it for other family members. Or it can even be a nice spot to hide things then let your kids look for it for some gaming time. Lol. Pretty neat sofa, right? Daisuke Motogi did a great job for this one even if it started from a crazy idea. Well, it is a snuggly and comfy sofa after all plus add that fun from being able to insert stuffs inside it.