20 Glamorous Examples of Black Living Room Chairs
Have you ever had a crush on that dining room chair and thought that it could go great on your living room? Today we will be showing you a list of chairs that could pass for both your living room and dining room chairs! I am sure that you will be pretty much in love with these designs of 20 Glamorous Examples of Black Living Room Chairs.
Below is a list of chair designs in black which of course is a classic and never-dying color that will make you fall in love with each one! Some of the chairs are made with cashmere and velvet cushions that showcase comfort and beauty with the lovely chairs. Take a look below and see for yourself!
1. Anvers + Ring Chair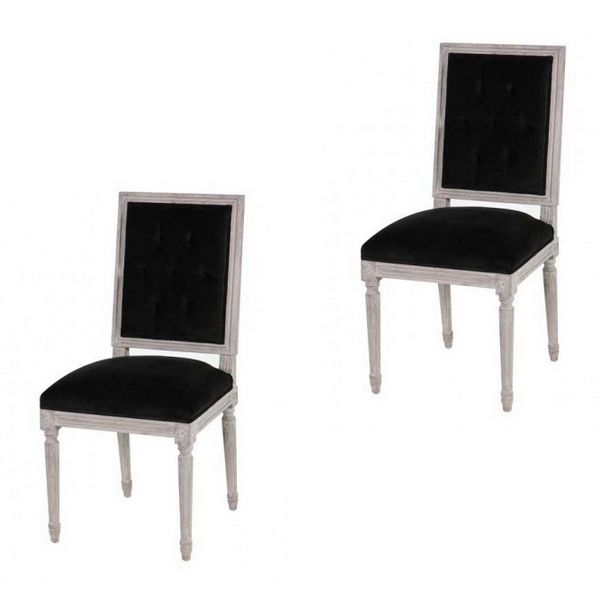 This is one classy chair for the house! Either way, you can use this in the living room or in the dining area! We love the classy look it has!
2. Mad Hatter Parsons Chair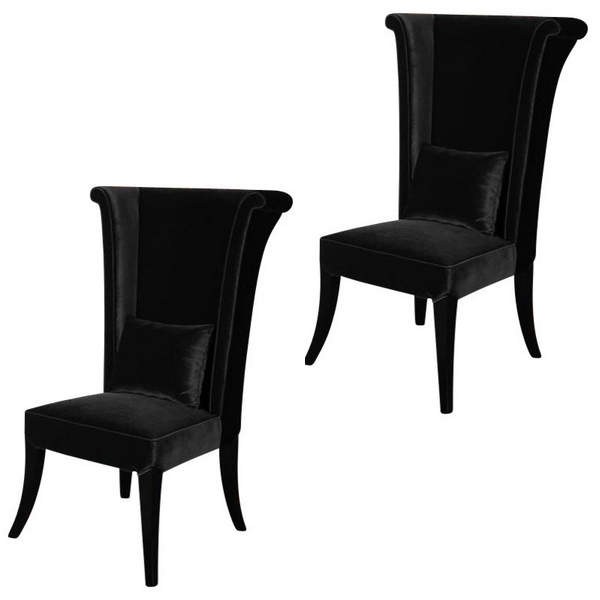 Use this regal chair in the dining room or the living room. The deep black velvet color suits many settings. Armen Living is the quintessential modern-day furniture designer and manufacturer.
3. Chartres Armchair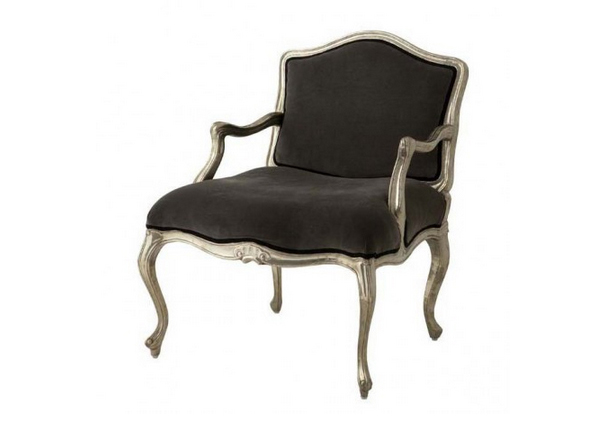 The velvet finish in the cushions makes this chair more comfortable; and note the silver finish on the base of the chair – it's really pretty.
4. Beckett Script Chair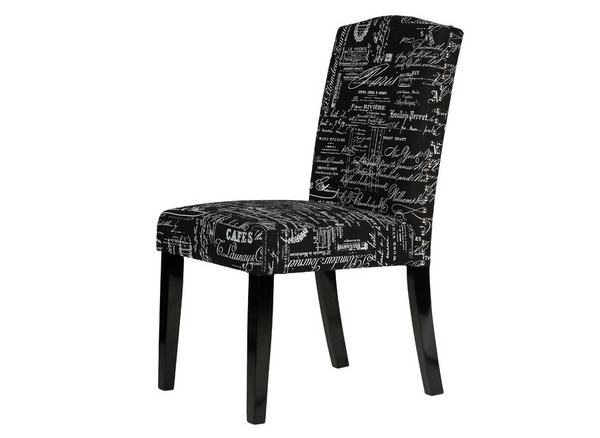 The crown back Beckett chair is effortlessly elegant in its modern design. This dining chair is upholstered in a black linen fabric which features a script pattern and adorned with silver nail head trim. Legs are in a black finish.
5. City Chair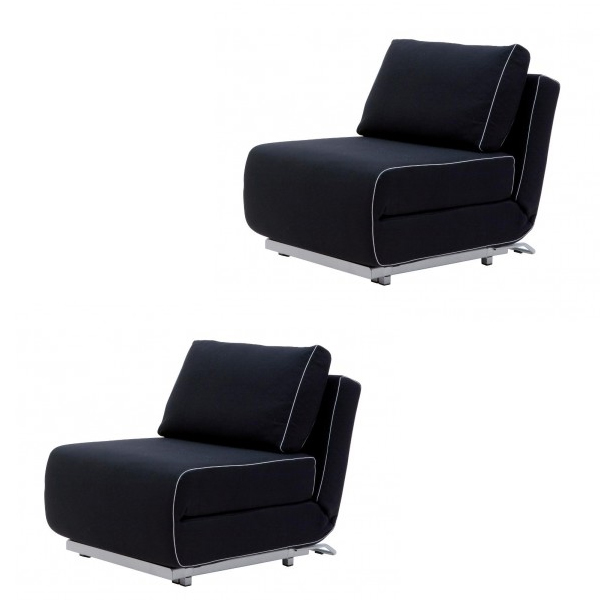 Imagine-Living said that we can use the City chair to chill out on or as a comfy double/single bed. It is perfect for a small apartment or room that needs a functional sofa or chair.
6. Belaya Black Armchair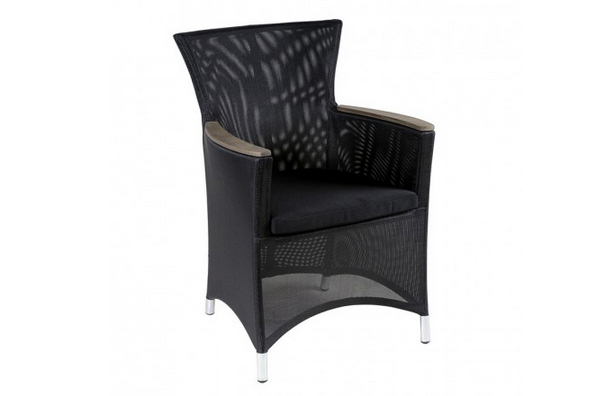 The designer Belaya Armchair by MBM is stylish and luxurious, yet a light armchair, suitable for indoor or outdoor use.
7. Louis Philip Ring Chair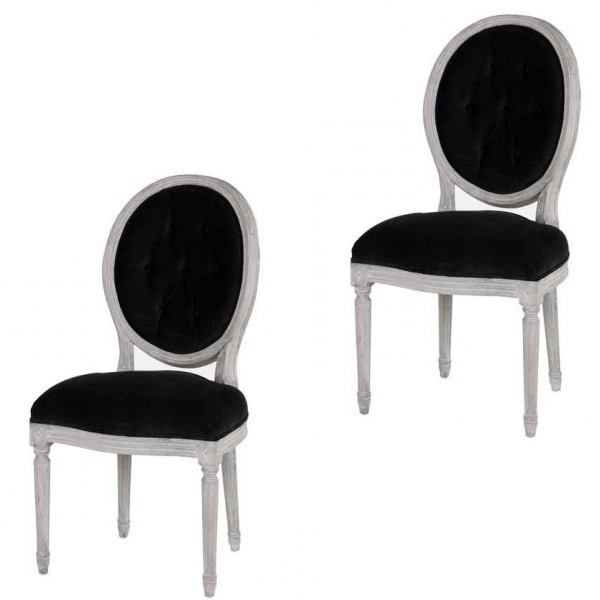 This Louis chair has a velvet finish like some of Eichholtz's designs. This design pretty much reminds me of a chair you use for your bedroom dresser.
8. Caitlan Armchair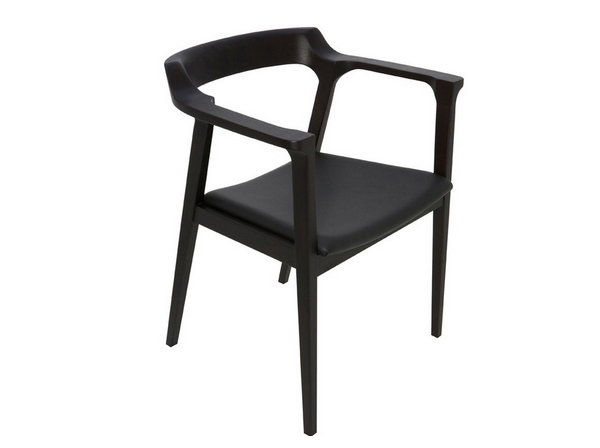 Caitlan is impeccably sleek and stylish in design. I just love it!
9. Fitzroy Chair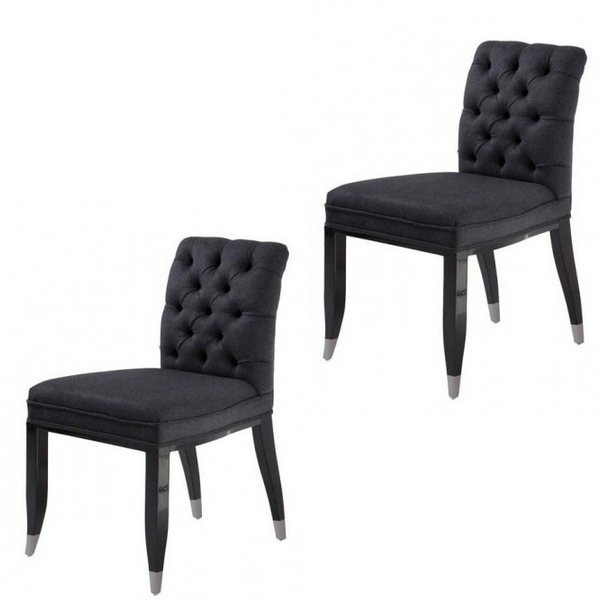 Cashmere for the seat cushion and the backrest plus black legs, we just love this one!
10. Sea Watch Arm Chair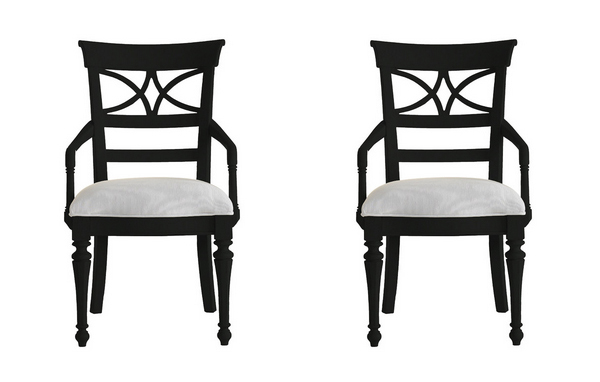 Combine filigree back and chamfered legs and you've got reason to sit a little longer. Gently bowed arms are comfortable, yet narrow enough to cup in your palm.
11. Havana Wing Chair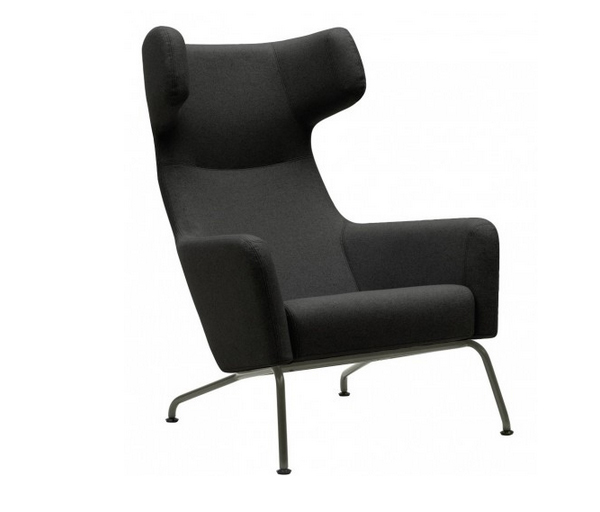 An iconic new armchair for relaxation, contemplation and admiration is here. The classic armchair has been given a super-modern makeover with rounded, dynamically designed details that don't compromise on comfort.
12. Key West Chair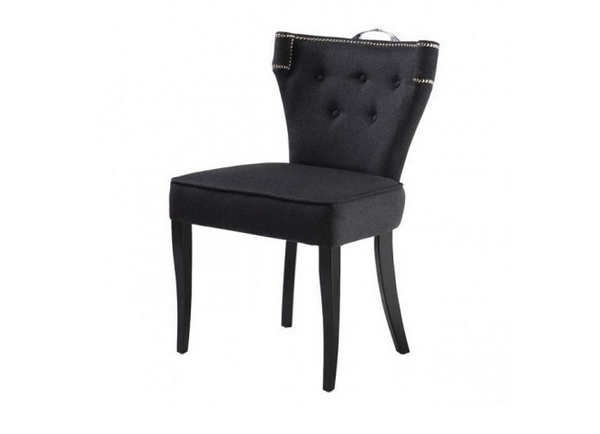 This Key West chair is charming and really classy. The design showcases comfort and beauty. Would you want one for your home?
13. Laine Wenge Wood and Faux Leather Modern Chair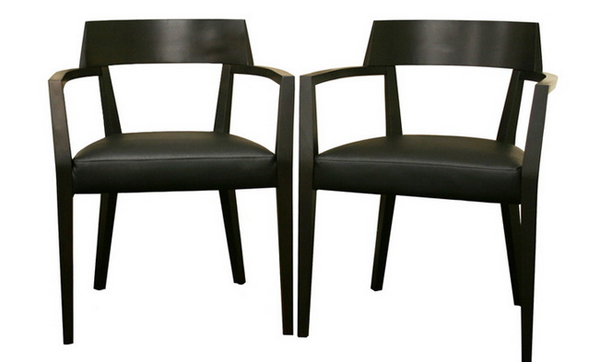 The simple design and sleek curved back of these understated dining chairs pair well with the table of your choice for a clean and somewhat rustic look.
14. Mya Chair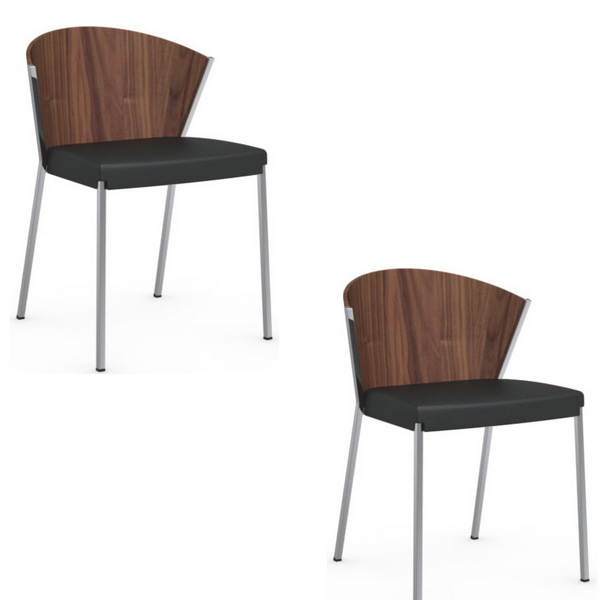 With its swooping walnut back, soft black seat and sleek chrome legs, this gorgeous chair adds eye-catching elegance and luxurious comfort to any space.
15. Tampa Chair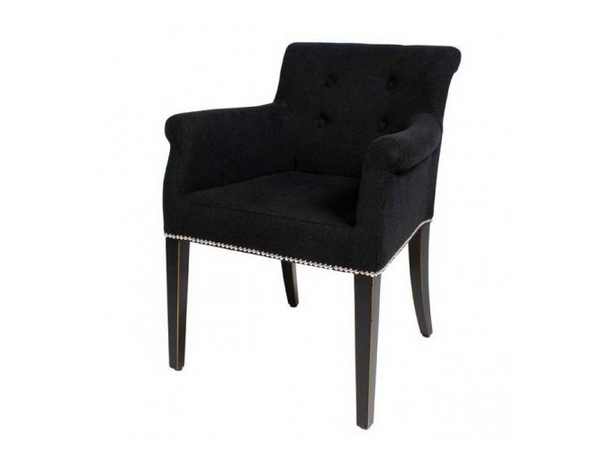 Another well-designed chair from Eichholtz! You can never go wrong with cashmere!
16. Tanya Leather Arm Chair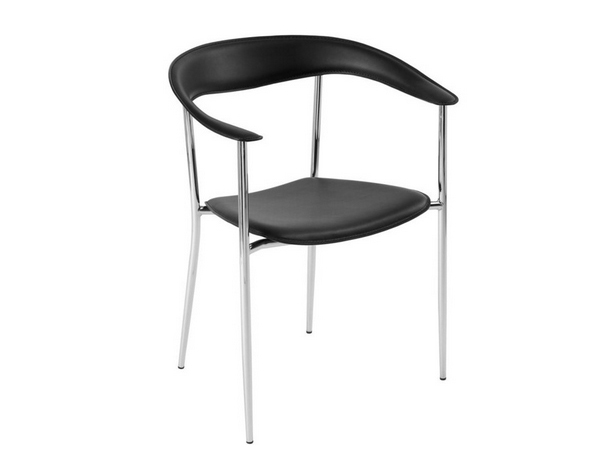 Grand ideas for small spaces, the smooth and clean geometric shapes give your rooms a trendy, up-to-date look. The furniture design make your rooms stylish and sophisticated, symbolizing your self-confidence.
17. Toulon Chair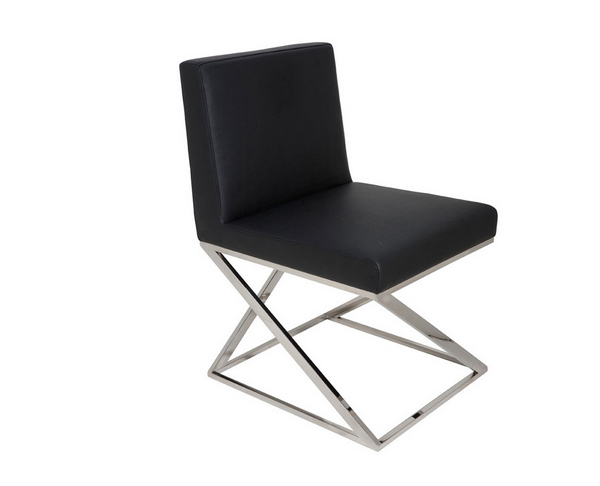 Toulon is sleek and streamlined yet indulgently comfortable, thanks to thick foam cushioning upholstered in luxe leather.
18. Walnut and Black Modern Accent Chair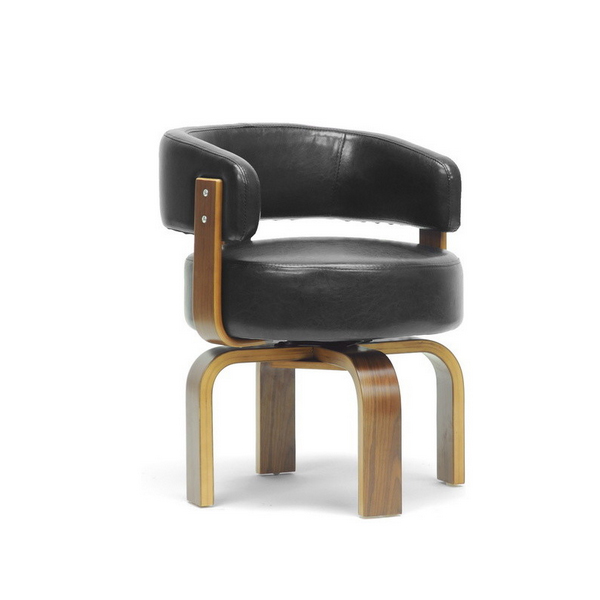 Our handy Fortson Designer Accent Chair makes itself at home wherever you need it, serving you well as an office chair, dining room chair, or living room chair.
19. Wayfarer Arm Chair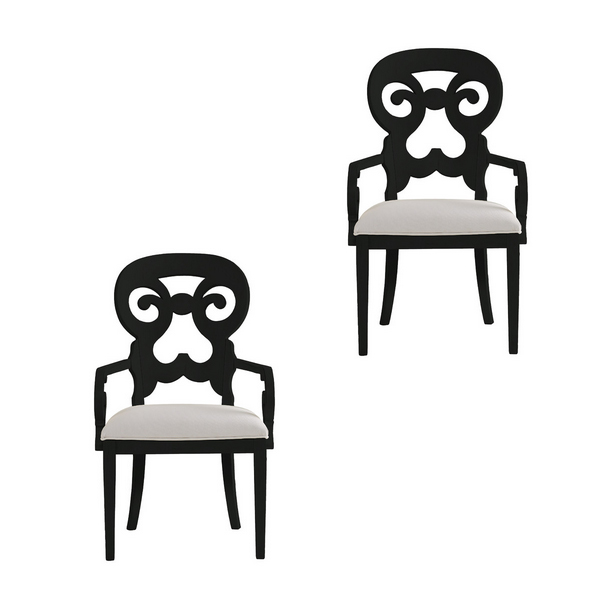 Named for the travellers who made their way from town to town in search of respite, this cozy arm chair wraps around you like a welcoming summer breeze.
20. Wegner Wishbone Black Lacquered Oak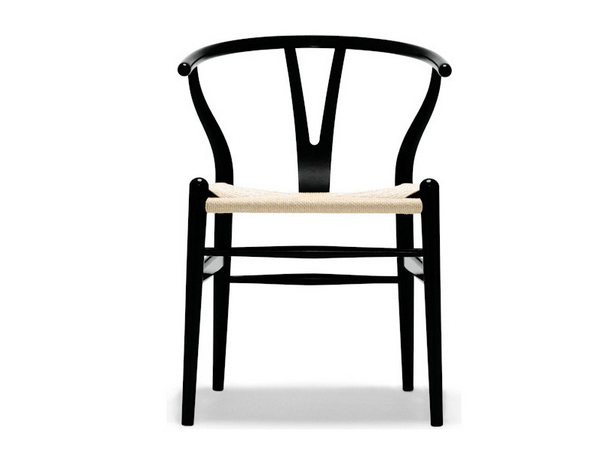 Wegner is made of oak with a paper-cord woven seat to lend incomparable style and comfort to your living rooms!
Do you have a design that you loved above? They are pretty; some are simple in design but the materials used are classy and sophisticated. Tell us what you think about this list and check out the modern lounge chairs. This list is not only sleek but really something great for the house! I just love it! More to come on Home Design Lover!