20 Square Wooden Coffee Table in the Living Room
Add a square coffee table to your living room made of wood for a warm touch.
Coffee tables might have been a staple list in here, but this is primarily because we have a lot of coffee table designs out in the market which are just stunning and deserves to really be shared to the public. I know that you have already seen coffee tables of different shapes and sizes, colors, materials and even styles and what we have here is the classic ones – square and wooden.
For today's list, the 20 Square Wooden Coffee Table in the Living Room are basic coffee table designs that may not be too impressive especially when you are not into wood furniture in general, but I would like to change your mind about that because the coffee tables in this list are just cute and wonderfully done. Check out their designs and tell us what you think of them!
1. Anita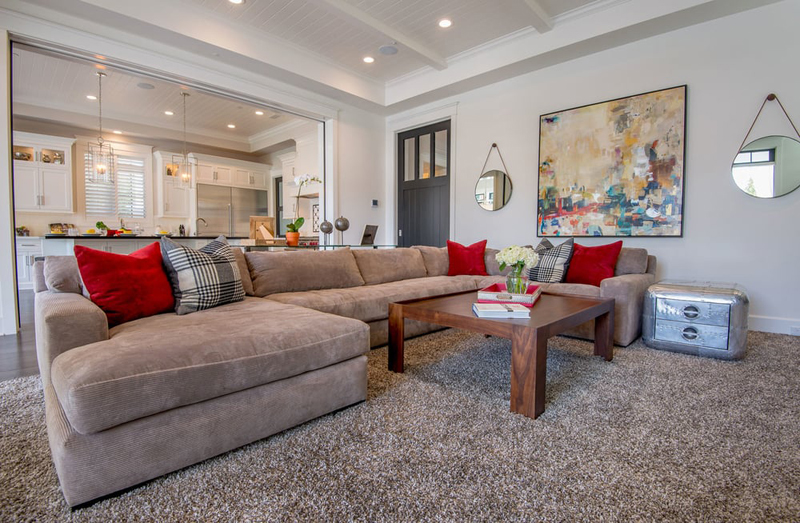 To kick off this list, what we have here is one simple and homey living room from Jill Wolff. I like that space is not heavily carpeted, because believe me – cleaning would be a nightmare. The coffee table in this space contrasts with the color of the carpet and that of the sectional (which has similar colors), and I think it's sweet!
2. Barrie Residence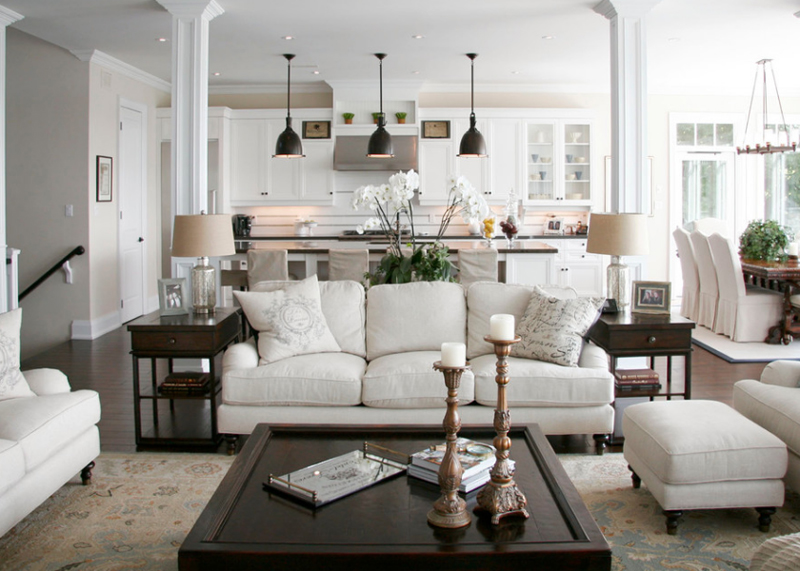 A classic looking living room with comfortable couches and arm chairs and the most neutral colored furniture and decorations. When I saw the candelabras on the square coffee tables, I somehow remembered the one from Beauty and the Beast (which would be coming in the theatres soon).
3. Basin Ledge Residence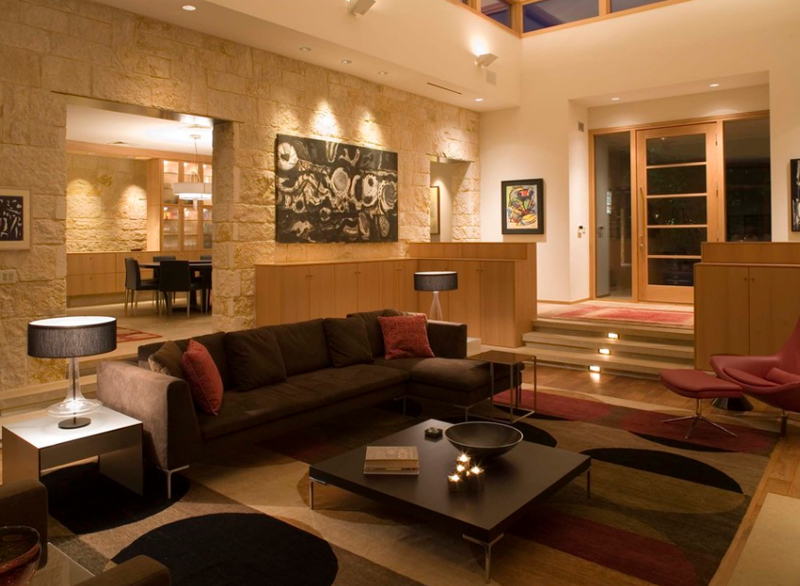 I love how the ambiance of this living room is just so inviting. With the colors of the walls, the ceiling and the flooring against all the furniture – I feel like this space could pass for a cafe or a comfy nook because of how calm and Zen this space is.
4. Saltair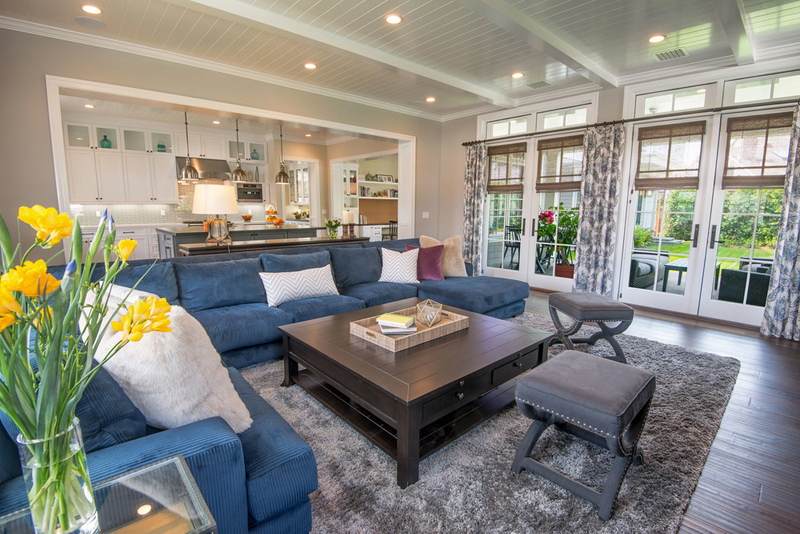 When I checked Jill Wolff's website, I was amazed with all the designs there. They surely promote comfortable living in the city and otherwise. Their designs makes home life seem easy and chill.
5. Bristol Circle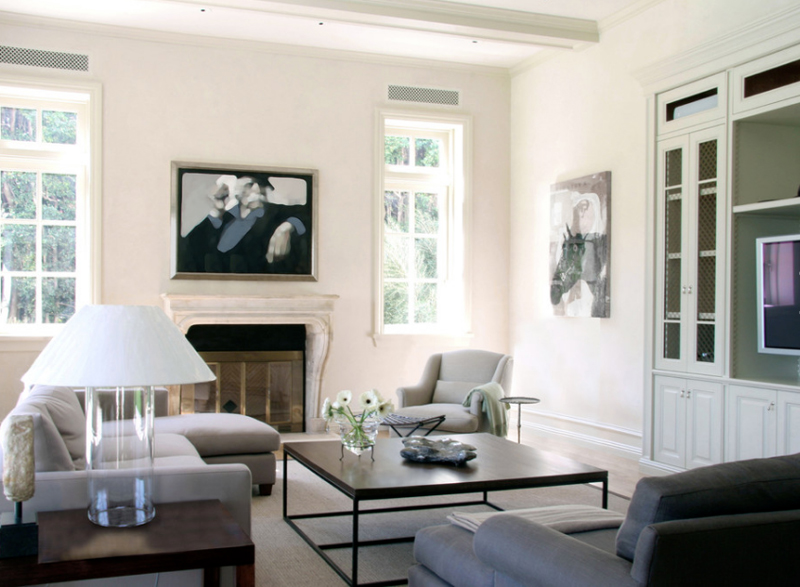 Talk about a contemporary space which is small. Tiny house living is kind of hip right now and I think that even when this is not a tiny house, we can have a bit of idea how to decorate a small space. The colors present in this space is quite a charming pair and I think it's really pretty.
6. Carmel Street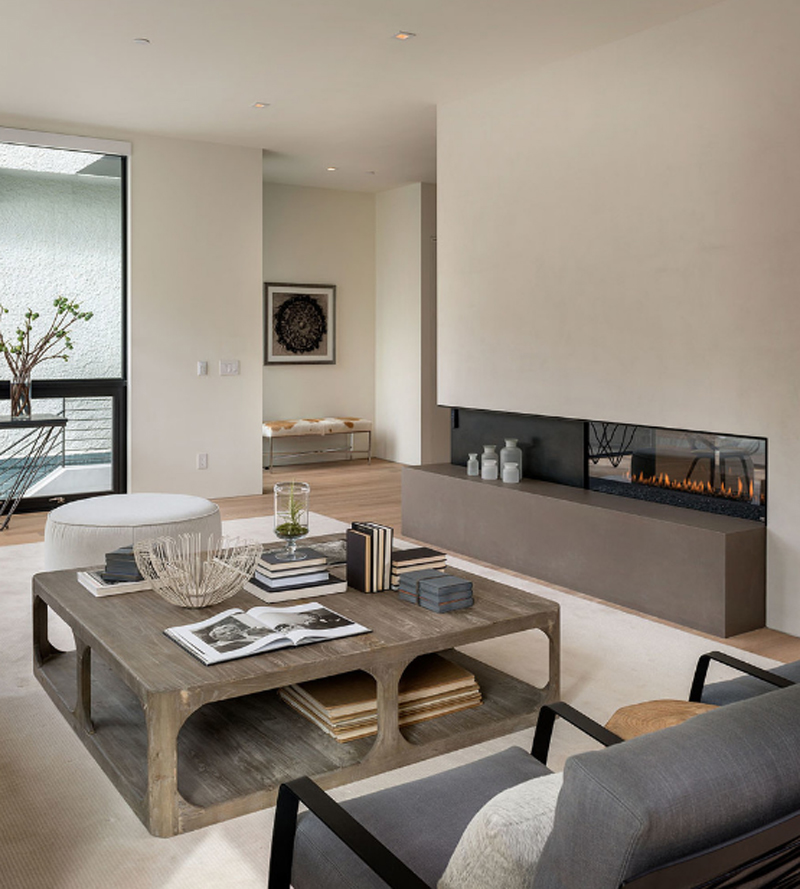 We see very little of this living room but I wanted this photo to be included in this list because of the cool design that the table has. The color of this table is special because even when it actually blends with its surroundings, it still stands out. Period.
7. Clayton Street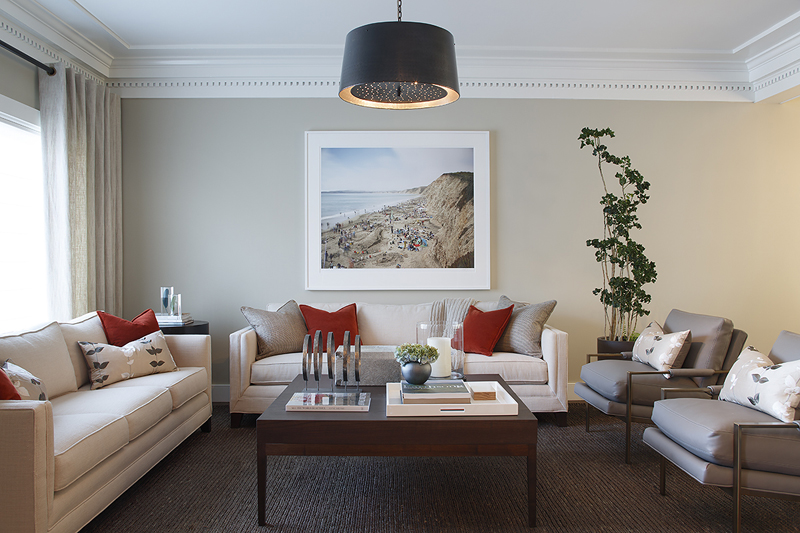 This living room looks real square – like a cube in its most literal sense. The living room is one of my favorite spot in the house because I like entertaining friends who comes over and I think it is the space in the house that people judge once they visit the house. I mean, maybe the outside looks plain or very discreet but when they are welcomed by a stunning living room, however simple it is – it's the beginning of a conversation – praises or otherwise.
8. Coastal Loft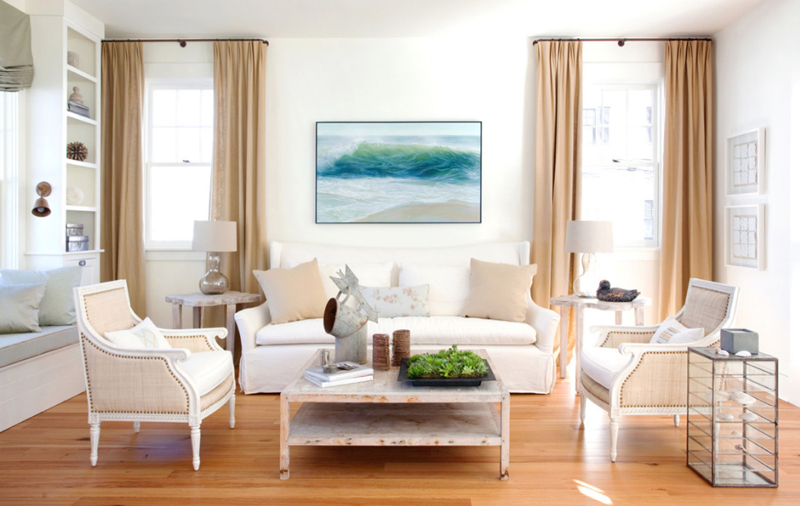 Beautiful furniture set, a symmetrical living room and a very light and calming aura – maybe not the ideal combination people would want for a living room, but believe it or not, I think this is one awesome living space that could be a benchmark for what a living space should be. Color palette wise, I think the neutrals in here is just wonderful.
9. Madrone Residence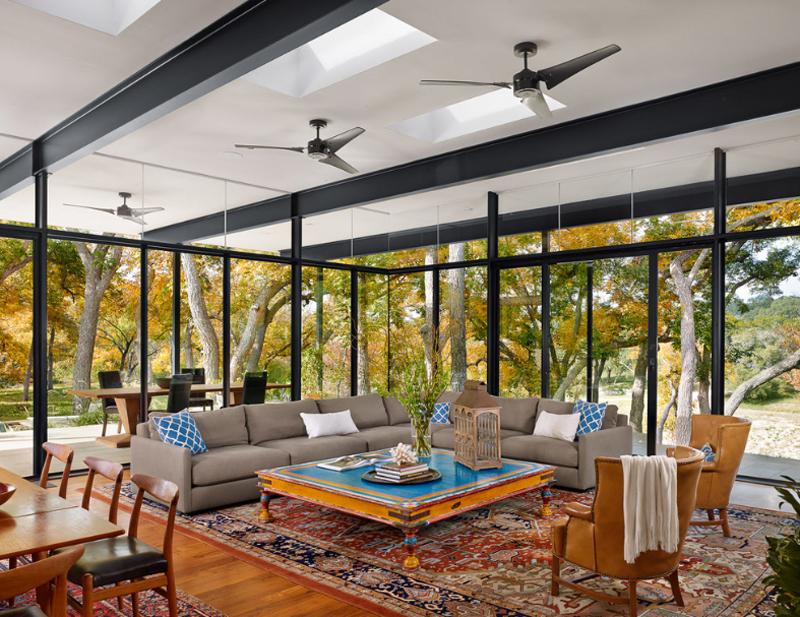 This sure is one large coffee table! From what I've noticed with large coffee tables, of course this is not all the time, but I see large coffee tables when the couches or sectionals in the living room is real long and using a small coffee table would somehow make it look awkward.
10. Marin Residence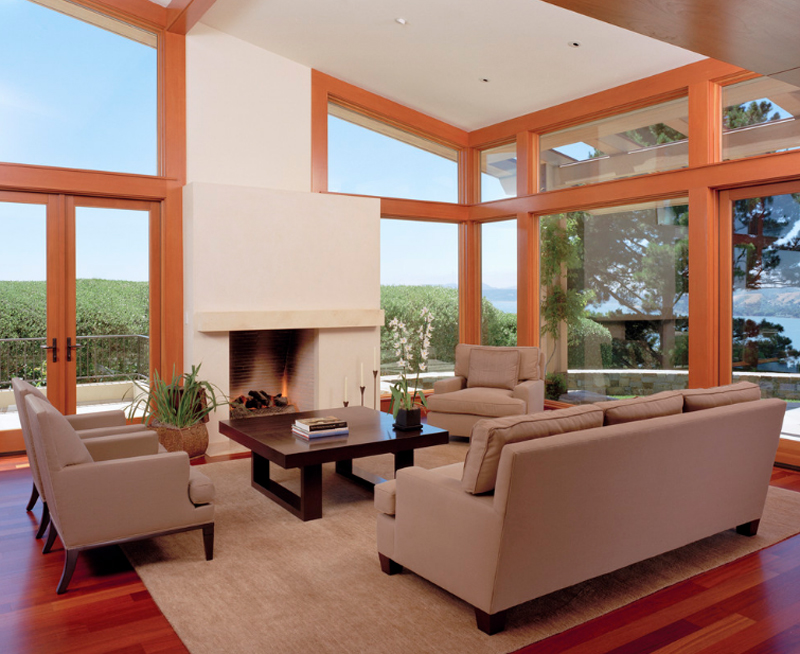 A minimal, contemporary living room with a spectacular view of the outdoors! The trees, the mountains and the sky is pretty much saying hello to the people sitting in this living space. Aside from the beautiful nature you can see outside, neutral colors for the furniture and minimal decorations make this space relaxing.
11. Michigan Summer Home
Fancy a summer home for your family? Here is one example of how your living room could look like. Colorful couches and arm chairs, bright and fun throw pillows and have brighter drapes! This is basically a home where you could be enjoying your break from work, stress and the bustling city life.
12. Mill Valley Classic Cottage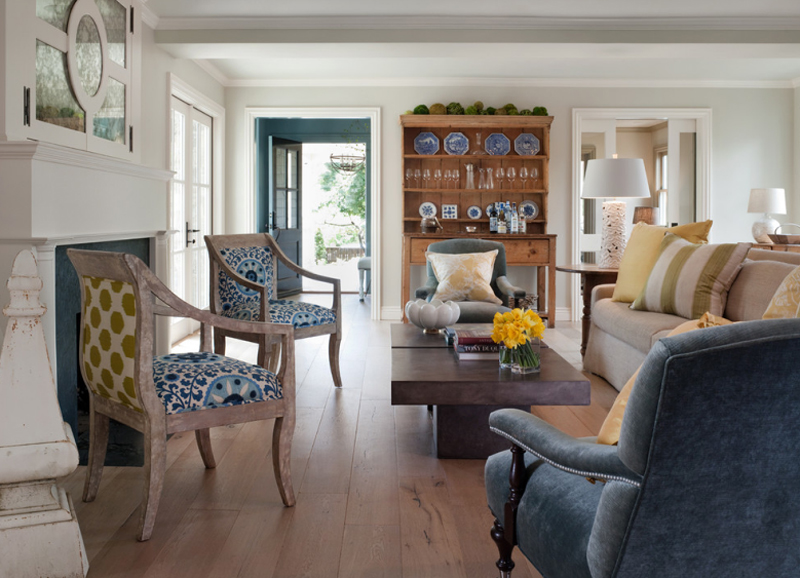 Colorful and printed fabric was chosen for this living room to make it more traditional and very homey. Just looking at the wooden china cabinet on the background gives me chills because this space somehow resembles those homes we have in the country with our old grandparents only this has a more contemporary touch to it.
13. Modern Loft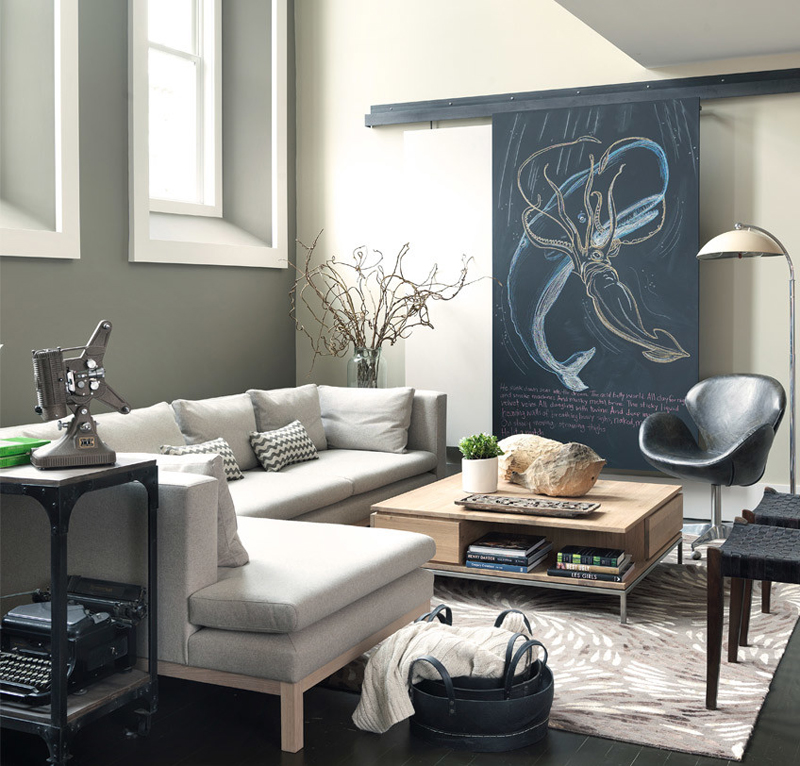 I find this modern loft quite amusing. The furniture pieces are unique and obviously chosen with quite specific requirements. I can't say what this is exactly because they are contemporary and somehow vintage, especially with the black egg chair closest to the industrial lamp and the old typewriter and microscope surely doesn't fit the modern feel to it; but because they were added in a space modern enough for its time, I think this living room made everything seem cool.
15. Oceano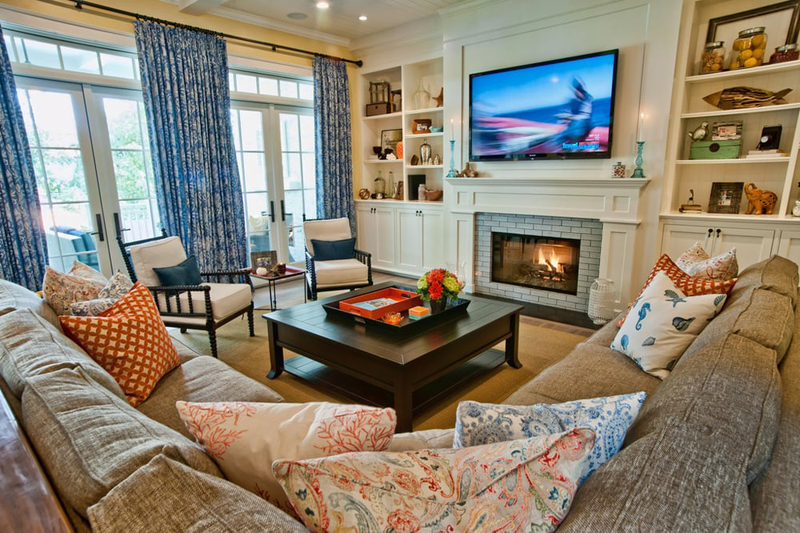 If ever you're wanting to have a traditional look for your living room and still make it look fun – check out what they did on this one. The sectional is in grey; something easy to maintain and then they added colorful printed throw pillows on it! As much as the sectional is in grey, the darkest color in here that contrasts with it is the coffee table.
16. Parallel to the Sea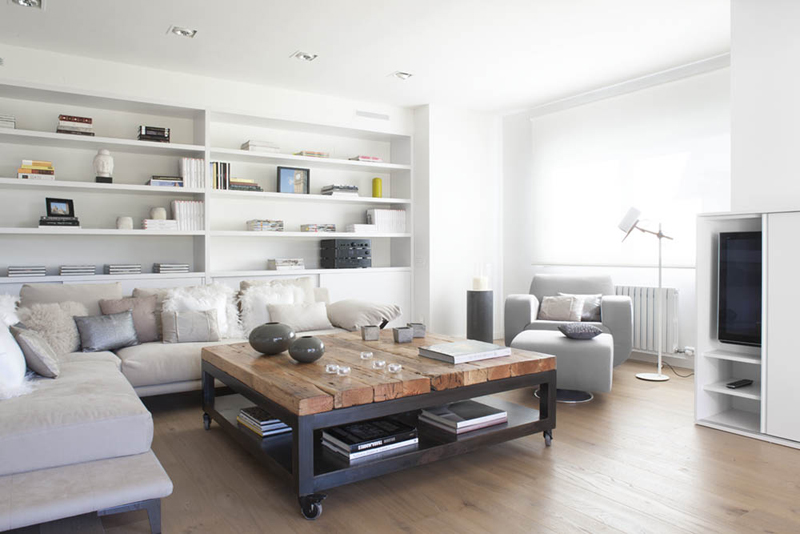 Pallet furniture has been one of my favorites here in Home Design Lover. They're cute, functional and very Earthy. Their uses and function surely exceeds what we think a certain material is capable of. This is still wood, so it surely works for this list. The contrast of this coffee table and everything inside this living room is pretty neat.
17. Portland Apartment
Here is one coffee table that contrasts everything inside this living room. Well, aside from the television, it's this coffee table and that side table that is dark in color. With everything that is inside this space, I think that it's safe to say that this is in fact one lovely apartment.
18. Preston Hollow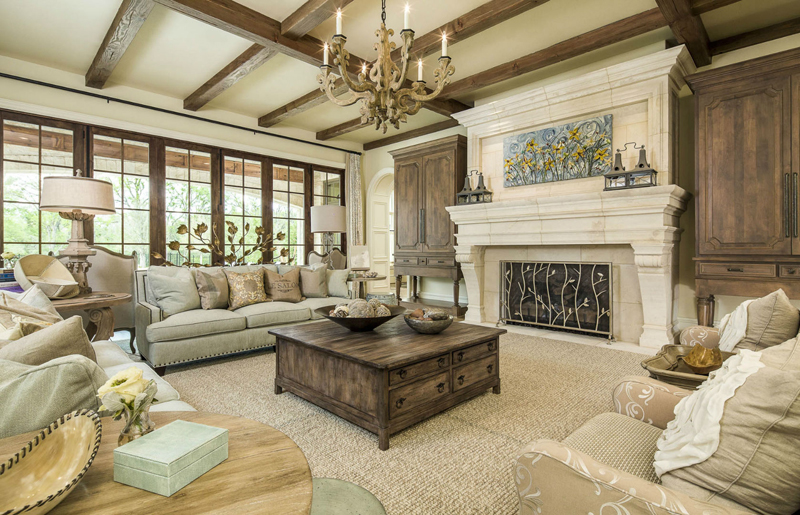 The wooden coffee table in here looks very rustic and I think it's what's makes it special. The finish of this table is the same with the tall cabinets on each side of the fireplace. I feel like we can call this living room old-world because of its look and feel.
19. Sugar Bowl Residence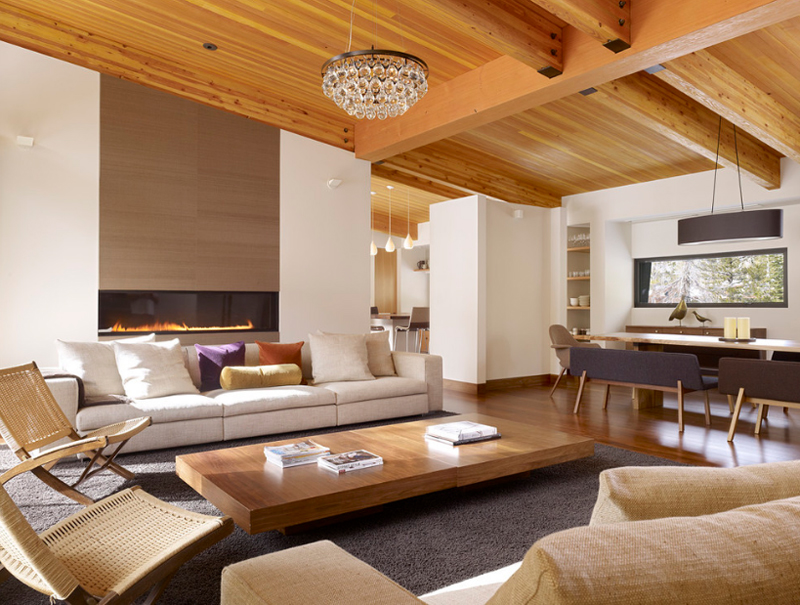 Okay, I know you might say that the coffee table in here is rectangular – but look closely and you'll see that these are two square coffee tables placed beside each other to look like a rectangle. I personally like this home because of all the beautiful wood work done to it. From the floor to the ceiling up to the furniture.
20. Tahoe Tavern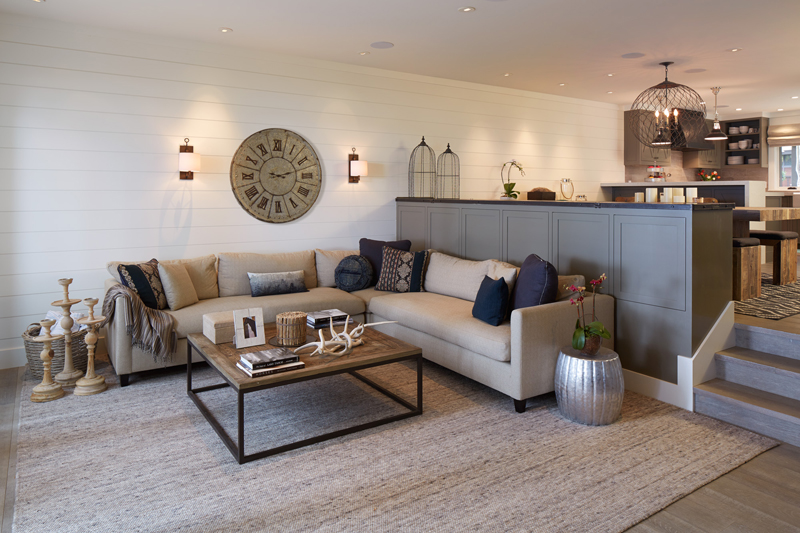 Last but definitely the least is a cute living room from Tineke Triggs. The neutral colored sectional complements well with the wooden coffee table with stainless steel for base and legs; and if you actually notice, the decorations in here are a bit vintage – something you'd find in bazaars or in thrifts shops.
So, how'd you find the coffee tables in here? Pretty and at the same time – cute. In as much as some of them are larger squares than others, I think that all of them are really functional and fit for the space they were added into. If you fancy other coffee tables or want something of a different kind, check out the 20 Stunning Living Rooms with Square Glass Coffee Tables and try to differentiate them and choose a favorite! I mean, why not, right?