20 Awesome Modern Day Square Patio Tables
We created a list before about outdoor sets for your patios or gardens, and now, we made another one, only this time – it's all tables, and they're square! This may seem a common shape for outdoor tables, but we all know that this is also the most efficient table shape. Square tables are favorites, especially for the conventional homeowners out there.
The table designs that we have collected comes in different colors and materials. Some are wooden and contemporary, while others are made from cast iron or aluminum and can pass for modern or industrial outdoor furniture. All these tables are created to stand the rain and too much sun outside, so they sure are durable and made to last, check them out!
1. Cafe Square Folding Table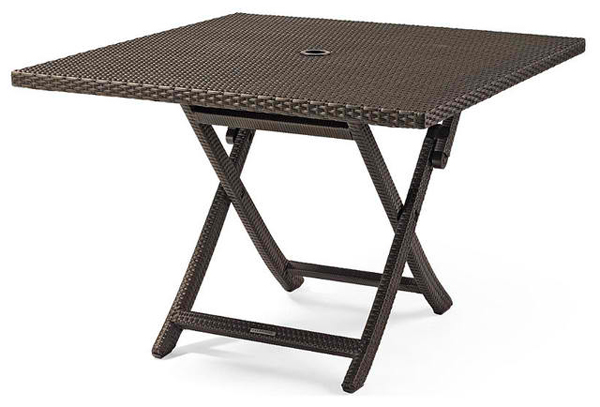 This sturdy and beautifully woven table folds for convenient storage. Woven with all-weather, golden bronze fibers, the table is perfect for al fresco meals and extra guests
2. Black Gold 22″ Square Porcelain Tile Top End Table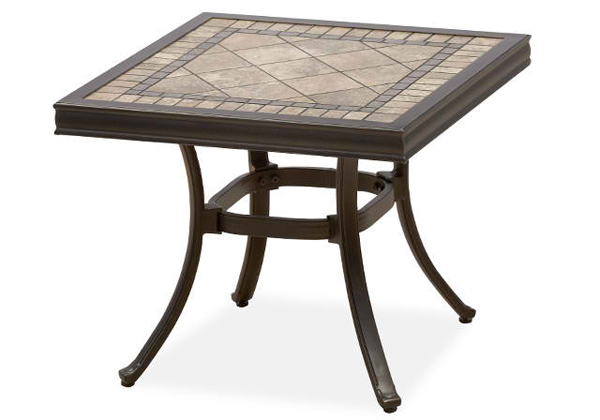 This table with a porcelain tile top maybe a bit heavier than usual outdoor tables, but it sure is pretty classy and outstanding.
3. Leaf Green Satellite End Square 18″ Table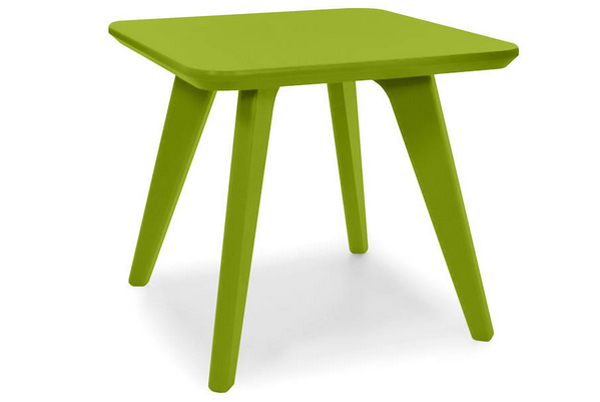 In the context of outdoor lounging, a Loll Satellite accent table is a recycled polyethylene object placed into orbit around humans resting in Loll Furniture.
4. Caravan Wood Patio Table in Brown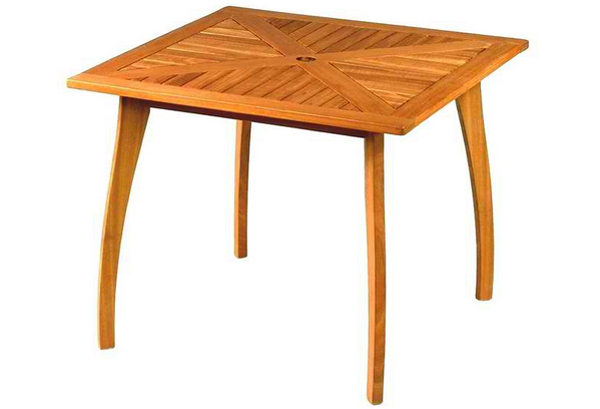 Caravan is weather-proof, has a premium outdoor stain finish and protection, and is equipped with strong curved legs which makes it more unique than other wooden tables.
5. Cast Aluminum Desert Bronze Frame Outdoor Table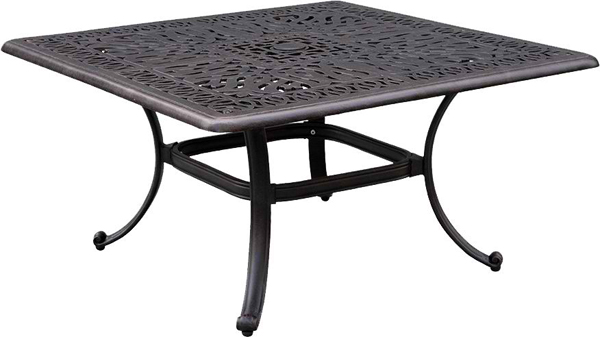 Summerset Outdoor Living has this awesome desert bronze table in cast aluminum with pretty floral details on the top.
6. Black Gold 64″ Square Porcelain Tile Top Outdoor Table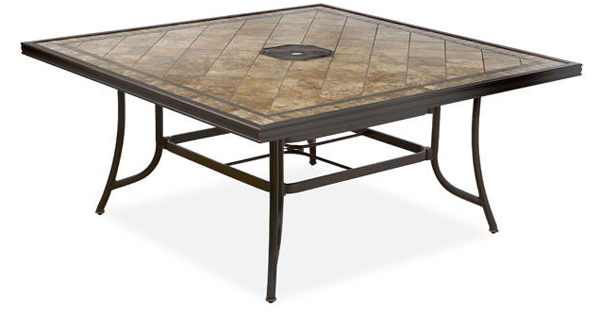 Here is a larger table in porcelain tile top from Fortunoff Backyard Store. How do feel about tables with tile tops?
7. Element Modern Outdoor Sling Patio Table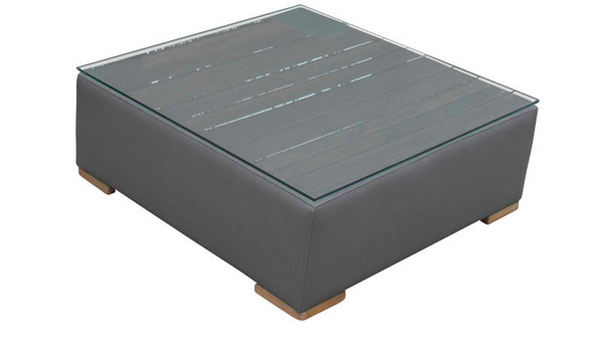 The Harmonia Living Element Modern Sling Patio Coffee Table provides an incredibly chic setting for relaxing out on your deck or patio.
8. Coral Coast Outdoor Table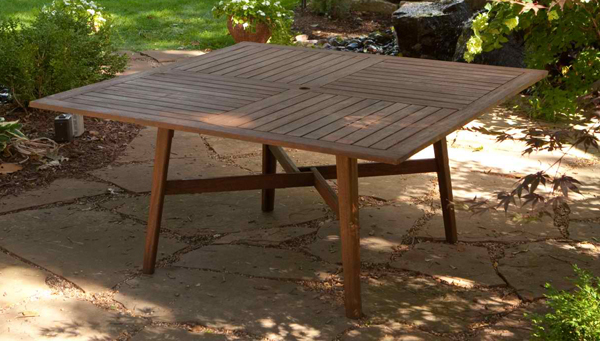 This is one common design for an outdoor table; we even actually have one like this at my Grandpa's house. Very functional and accommodates more people during meal times.
9. Hampton 48″ Square Modern Patio Table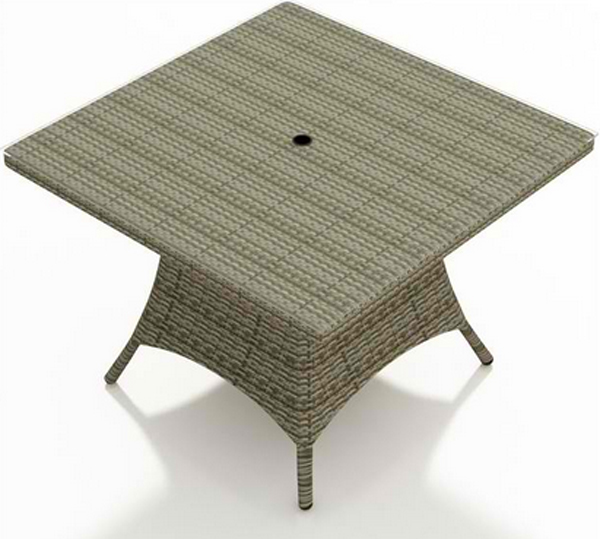 The Forever Patio Hampton 48″ Square Dining Table provides the perfect modern setting for outdoor dining. The UV-protected, Heather wicker sports a flat woven design, creating a contemporary look with clean lines.
10. Iron Square Patio Table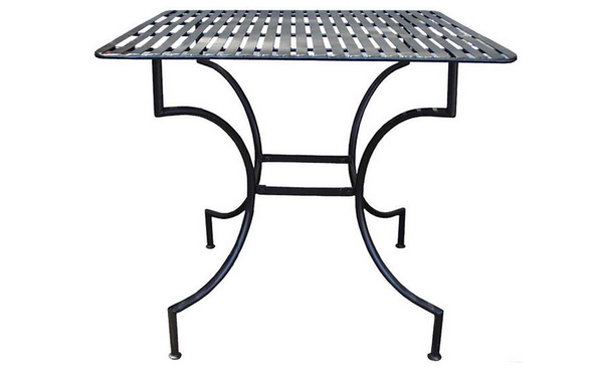 The angles and arches on the legs of this black iron table sold me right away.
11. Valencia 28″ Square Cast Top Café Table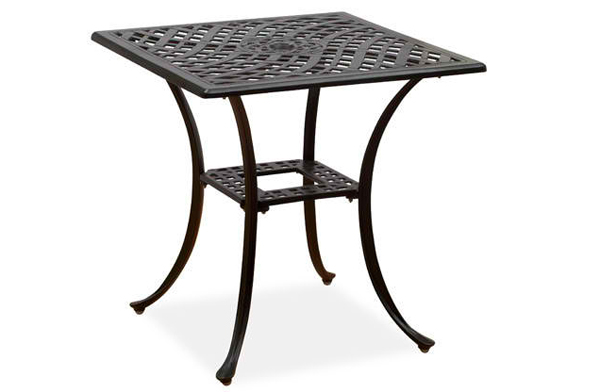 Valencia is one sturdy table made from cast iron. Simple yet intricate details on the top with a little area for small items underneath.
12. Mallin Cast Aluminun Outdoor Table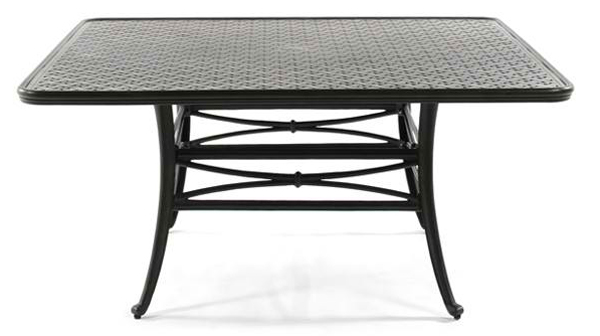 Mallin is like a bigger picnic table except that it is not made of wood; usually, picnic tables are made from wood, right?
13. Saybrooke 30″ Coffee Table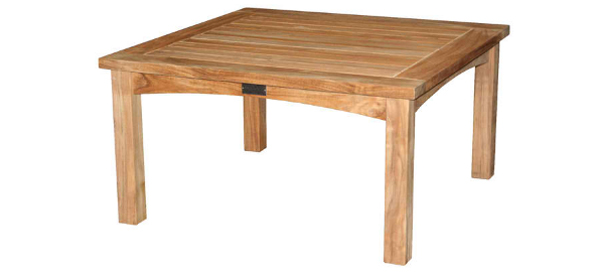 Rock solid teak square coffee table. Slat top, arched side rails.
14. Square Folding Patio Table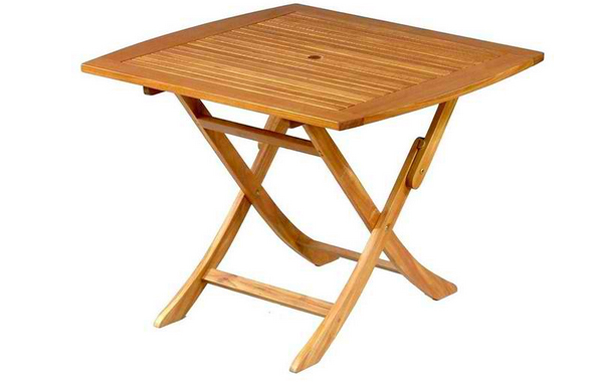 This folding table is all-weather resistant like most of the wooden outdoor tables available in the market; this table is made from yellow balau hardwood.
15. Outdoor Iron Side Table w/ Bronze-Tone Finish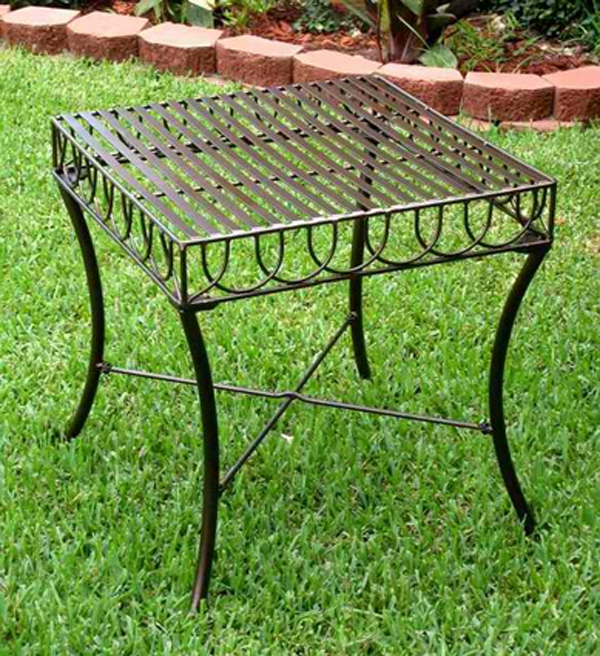 This patio table represents a stylish new dimension of outdoor living. Classic slatted top is ideal for serving & display. Metal table also has curved metal legs and stretcher for added stability.
16. Maia Square Patio Table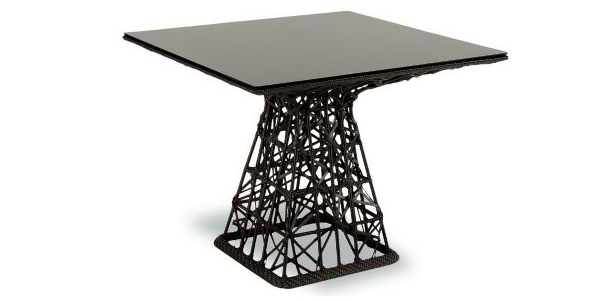 Maia from Kettal has a simple designed table top but has a wonderful and intricate leg work. How do you like it?
17. Peyton Square Outdoor Coffee Table, Patio Furniture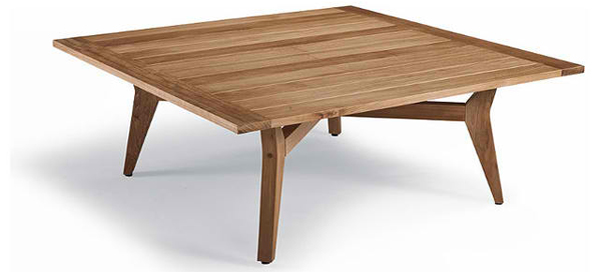 Peyton Square Coffee Table builds on the natural beauty of plantation-grown teak, with wide slats and a sleek silhouette that provide a dramatic canvas for the distinctive graining and lovely silver patina which will develop if the teak is left untreated.
18. Rho Square Table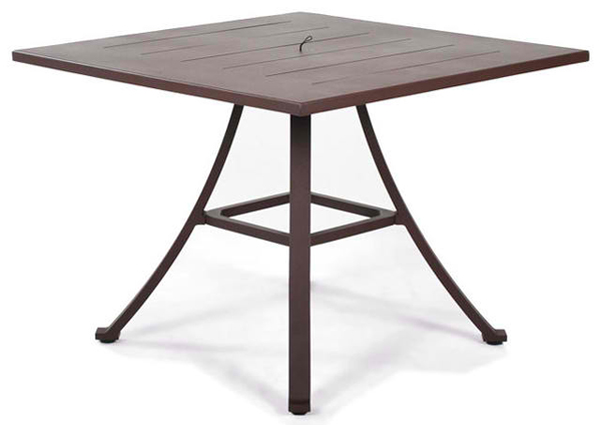 The Rho Series is a collection of contemporary furnishing that is a perfect high-tech solution for any outdoor space.
19. Samana Square Folding Table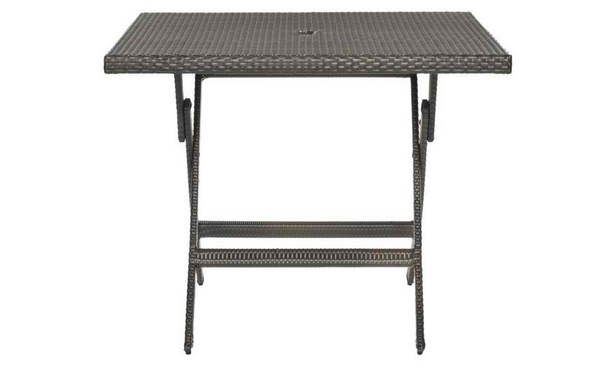 The Samana Square Folding Table brings hassle-free fun to any outdoor room. Perfect for dining, playing your favorite games or a romantic dessert-inspired soiree for two, its sophisticated rattan finish makes this classic piece a must-have.
20. Satellite End Square 26 Table in Apple Red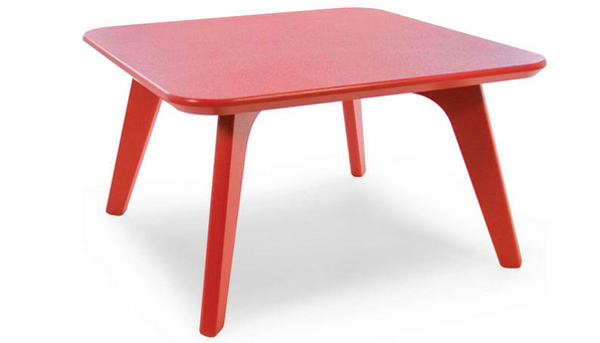 We think it's time for you to have your very own Satellite. Perfect for star gazing on black nights with warm breezes and cold drinks.
In my hopes of creating a list with a wide range of options, I thought of putting up tables that pass as simple up to tables that are extra special – depending on the clientele I am more around with. An aunt asked me to make a list about this, 20 Awesome Modern Day Square Patio Tables because she actually needs one for her garden, told her to also check out modern center tables made from wood for further options and inspiration. Hope you liked this list guys!