15 Oak Bedroom Furniture Sets
Oakwood is one of the most trusted and widely used wood types for furniture. This type of hardwood is known for its strong property. It could come in white, red and sometimes dark when it is a black oak. Oak is a light colored hardwood that has prominent grains and course texture. Oak comes in different varieties, 60 species of them grow in the United States.
Oak is usually used in creating traditional contemporary pieces and can give one's interior a dashing look because the furniture is already lovely. Furniture made from oak is commonly used in creating bedroom sets. Since there are many homeowners who eye for oak bedroom furniture, we will be showing you a list of oak bedroom furniture sets. All of them are made from wood but each has a different design. Take a look at what we have collected for you:
Pier Bed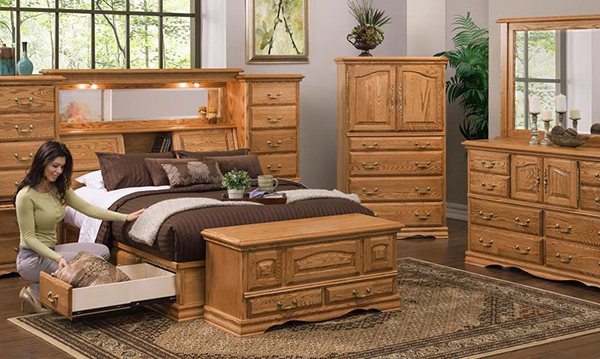 Isn't this set stunning? The details in the furniture are simple but when combined together, they look beautiful. The bed has dual purpose for it can also store items under it.
Harvest Bedroom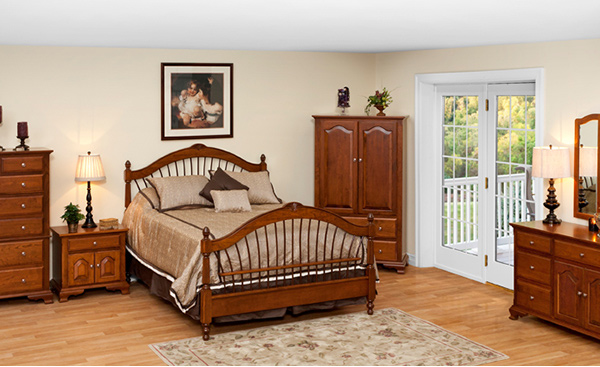 Darker shade of oak wood is used here. Sleek lines and curves were applied on the design of this set.
Simple Oak Bedroom Furniture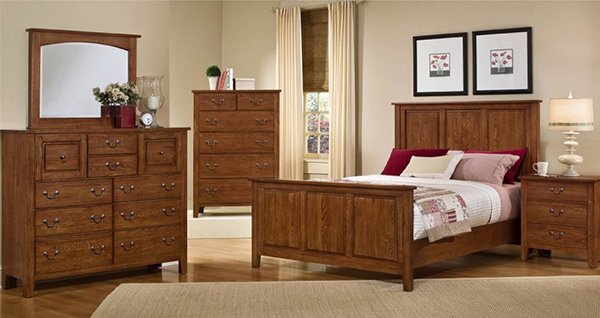 You will surely take pride if you own this set because despite its simplicity, it looks divine!
Classic Oak Sleigh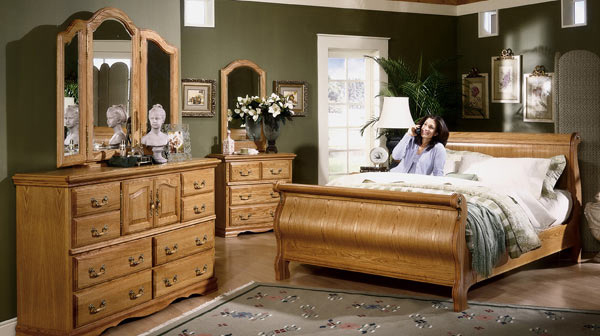 If you want more sophistication, this bedroom set can pass your standards with its beautiful craftsmanship.
Panel Bed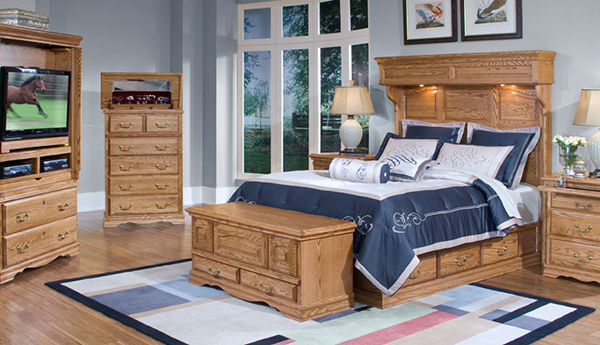 Kids will enjoy this amazing and thrilling carriage shaped circus rug featuring the animals from the wild. It will surely put a spin into the room.
Brooklyn Oak Bed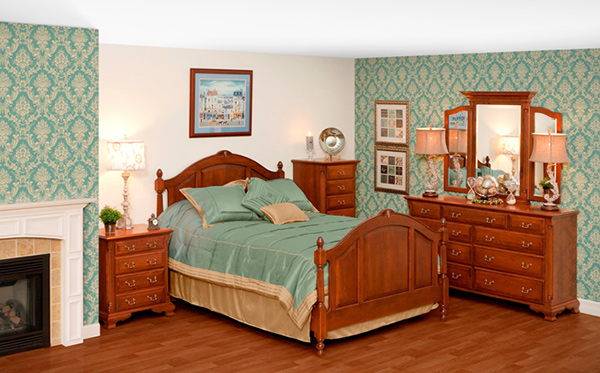 Lighted headboard- this is one of the features of the oak bed. When matched with the rest of the furniture, it looked perfect in this space.
Twin Bedroom Rustic Oak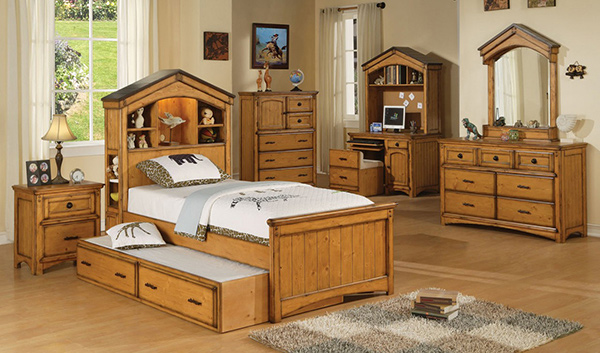 Wake up in a bedroom with traditional contemporary design like this one. The finish is neat and well done especially with its rustic touches.
Spindle Bed Oak Style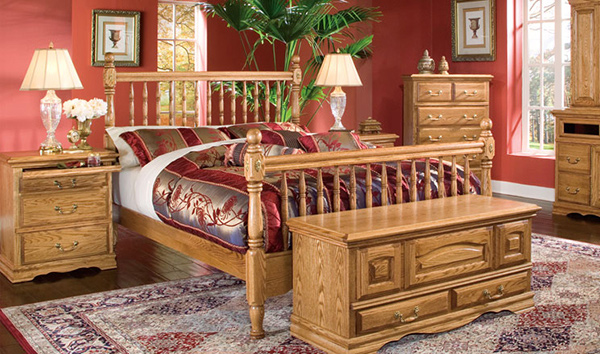 The bed with intricate baluster style headboard and footer is beautiful. The rest of the pieces could certainly complete anyone's dream bedroom.
Traditional Oak Twin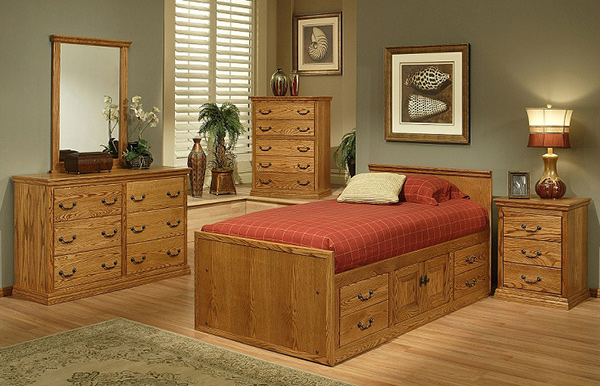 Storage areas in so many pieces! Aside from this grandeur beauty, the set has a lot of functions to offer.
Autumn Series Oak Bedroom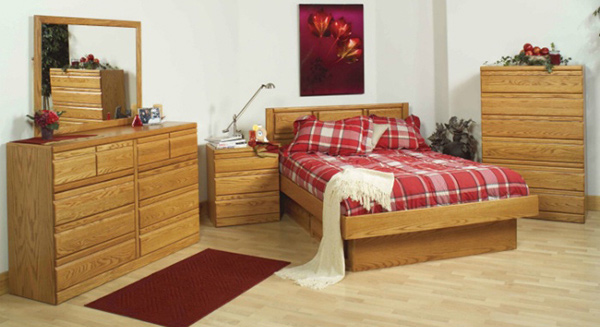 A flatter design but retained the stunning aura an oak bedroom set can give.
Deluxe Spindle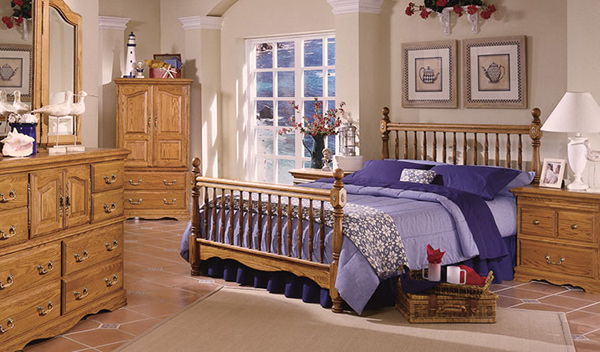 Bring in glamour to a bedroom even with a traditional concept using this bedroom set with a deluxe spindle bed.
Riverside Mission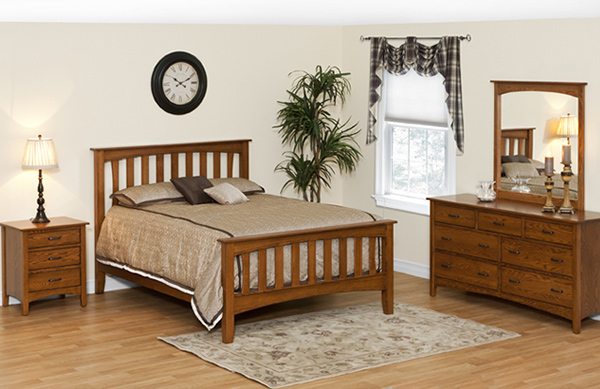 If you don't need much furniture in the bedroom, this set will qualify to your demands.
King Sleigh Headboard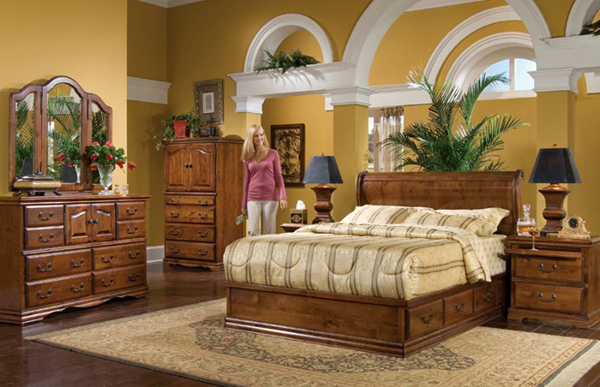 This furniture set will turn an ordinary bedroom into something more sophisticated!
Masterpiece Bookcase Oak Bed Headboard
The bookcase headboard is one good feature of this bed but the rest of the pieces are also best suited to a bedroom as large as this.
Forsyth Oak Bedroom Design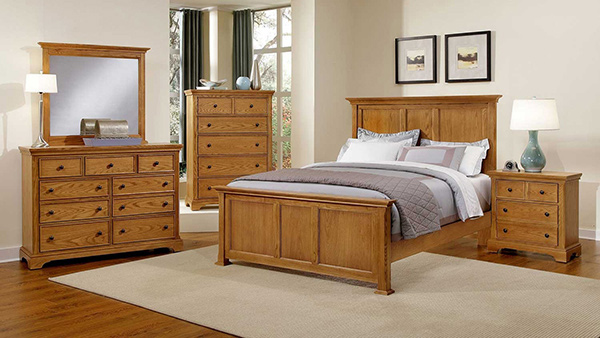 Black round handles for the drawers give this one a great look! It can even fit a contemporary bedroom.
Before you get a bedroom set, make sure that you know the size of your room so that you can get a set that will look right in your bedroom. Also, consider your budget and the kind of interior design you want. After knowing these, then you can now choose your bedroom set. But you can also get these pieces separately which will give you more freedom to match different designs. You can get curved platform beds, side tables, bedroom chairs and others to complete the look of your bedroom.