15 Stylistic Curved Platform Beds
You might got used of the usual bed with straight lines for its frame and headboard. But there are also beds with curves. We will be showing you some platform beds with curves today. These beds are not just functional but they also look beautiful and stylish. These type of beds are good for whatever type of interior you have but it would look best for modern and contemporary bedroom settings.
Curved platform beds have a sense of durability and elegance. Most of the time, they come in neutral colors like black, white and gray. These beds are so lovely and stylish! You would understand what we are talking about if you will see the showcase below. Scroll down and check the images we have collected for you:
Waverly Curved Platform Bed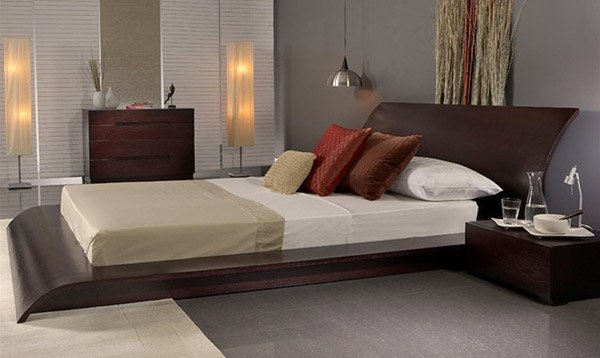 A bed that can give stylistic durability with added comfort. Its design is lovely and would fit any type of bedroom.
Modern Curved Bed with Padded White Frame and Leather Tables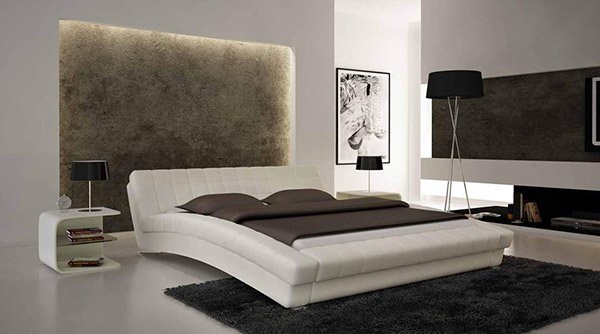 Rounded shapes and straight lines were combined for this bed made of tufted leather headboard, white leather around the bed and hardwood frame.
Cosmo Bed Wenge – Furniture Fixtures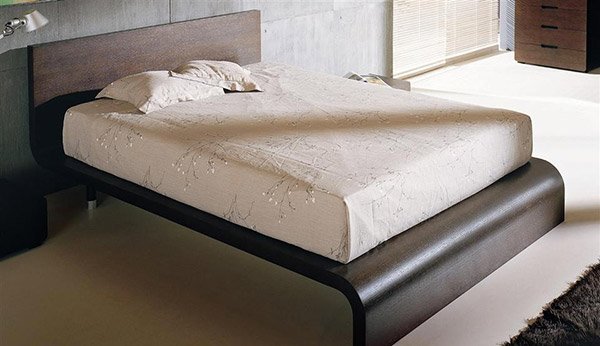 Get a blend of style and quality for this Cosmo bed. It has a curved frame and Oak veneer in wenge finish.
Italian Bath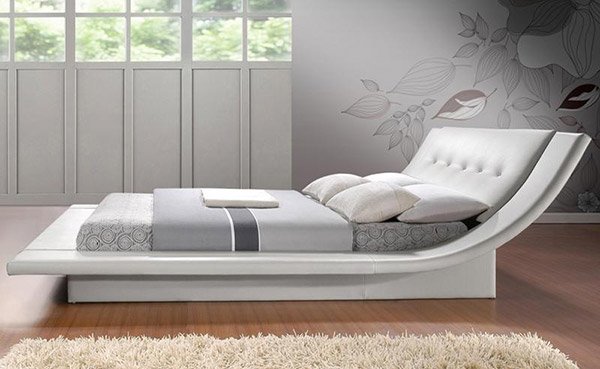 Modern and minimal but it has an interesting design made from wood and metal to make it more durable.
Genuine Italian White Leather Upholstered Bed with Curved Frame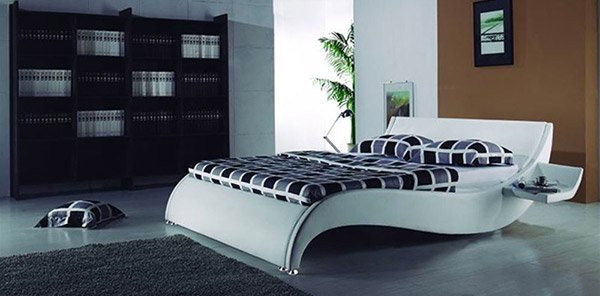 Bring in elegance and style to your bedroom with this white platform bed in curved frame.
Silver and Black Full Metal Platform Bed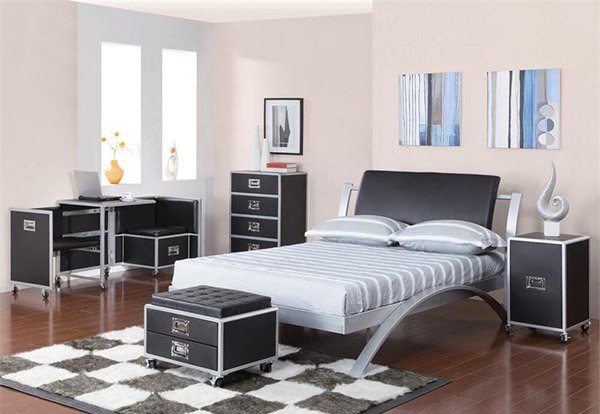 Metal frame with black vinyl headboard welcomes a classy feel to your bedroom. It also comes with a coordinating desk, chest and chair.
Full Size Black and White Leather Platform Bed in Curve Design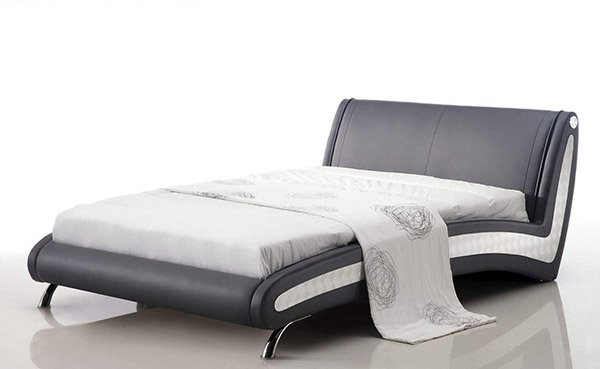 Beautify your bedroom with this curved platform bed in black leather finish which gives it a bold and extraordinary look.
Madison Bedroom Set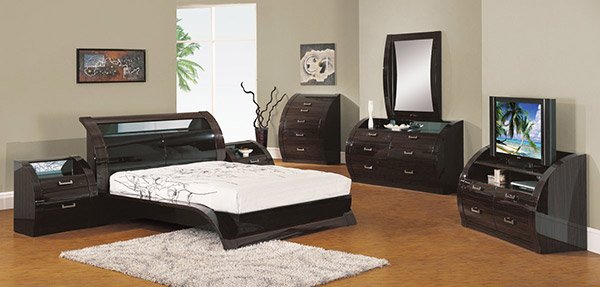 A bedroom set that projects an air of simplicity and elegance. This can also add a sensual touch to your bedroom.
Flora Black Queen Size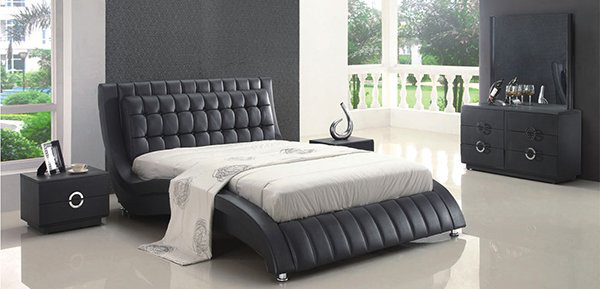 An ultra-modern platform bed that could bring in sophistication to a bedroom with its metal frame and upholstery.
Emiselene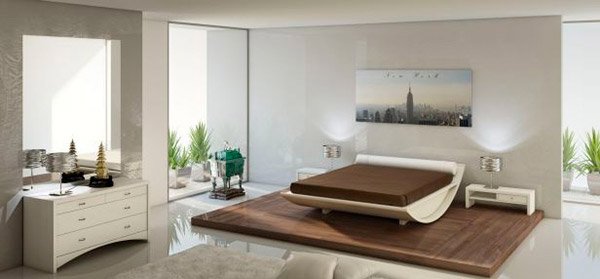 We are sure you find this bed lovely! This sure is a good addition to your bedroom.
Presotto Italia Wooden Curved Bed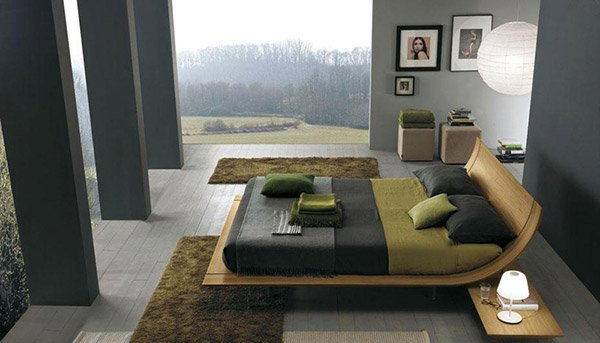 This modern bed that made use of wood sure is a beauty. It has the unique sensations of well-being, serenity, and warmth.
Modern Bed with a Unique Heat Touch Technology Lighting System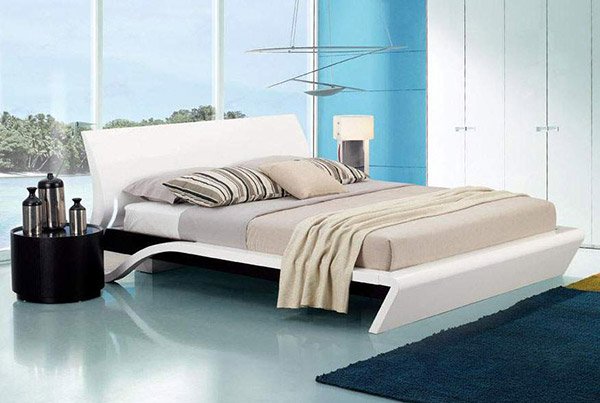 A bed with rounded elegant curves in white glossy lacquer, but it isn't just that. It also has lights with "heat touch" technology that turn on when your finger swipes the base of the futuristic light switch.
Madison Avenue Platform Bed
This platform bed is made from a solid wood core, covered in heavy density foam that is encased in a luxurious bonded leather exterior.
One-of-a-kind Exclusive Romantic Bed with Extensive Attention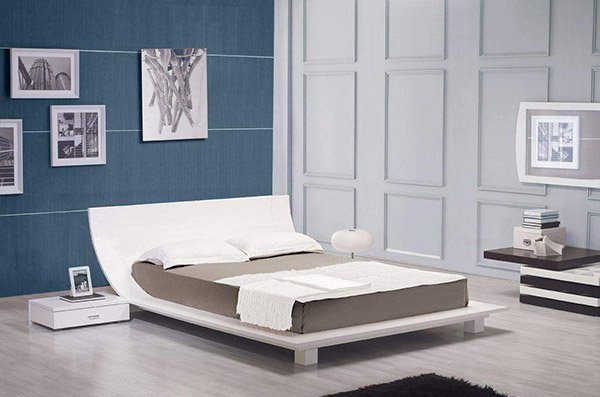 Relax and relive your moments while lying on this comfy and gorgeous white bed.
Modern White Leather Luxurious Bed with Built-in Audio System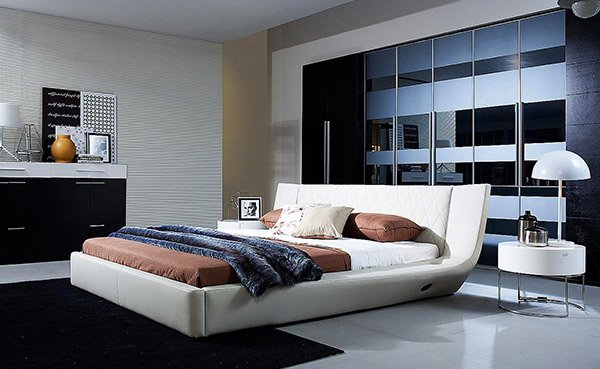 This is a beautiful modern bed, it has a USB Bluetooth built in, SD card slot, cell phone plug, iPhone solutions, and 2 speakers embedded in the corner of lounge part.
You would say wow after seeing all the curved platform beds above. You can get these kinds of beds for your own home. You could also take a look at platform beds with storage areas and other beautiful platform beds. With these beds, you can certainly realize that beds are not just for function but also for style.