Get the Classic Charm of 15 White Wicker Furniture
Different types of furniture are in the market for us to choose from. With their vast number, sometimes it is even challenging to pick which one we would get for our own homes. But despite this boom in the furniture industry, wicker furniture still remains. You can still see these in outdoor spaces and even in interior living rooms. Wicker furniture brings classic and antique charm to your backyard or patio. It can also survive all types of weather preserving its beauty.
Wickers look even more beautiful when they come in white finish. Their beauty and charm of natural-looking materials are timeless. Most of this wicker furniture has anti-fading protection. They are also combined with rattan and other durable frames. Now, take a look at these white wicker furniture that we have gathered and tell us which one you liked best.
Turn of the Century Cottage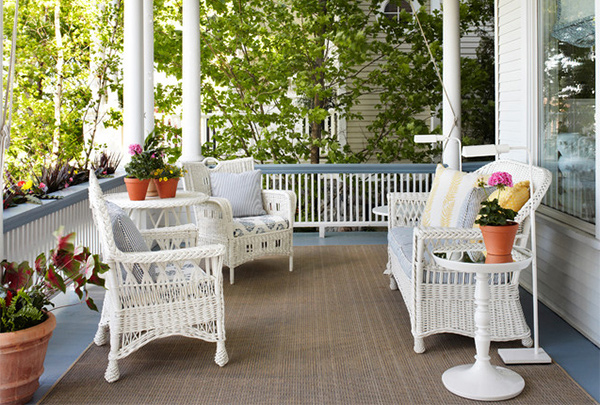 It would indeed be relaxing to stay on a place like this- white wicker chairs and striped pillows looked good together. The area rug also complements with the whole look.
Bountiful Porch Baltimore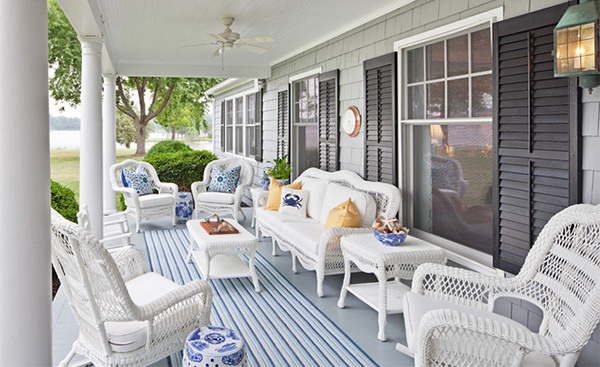 Lovely white wicker furniture! The blue accents around it even highlighted their beauty.
St. Lucia 6 Piece Outdoor Wicker Sofa Set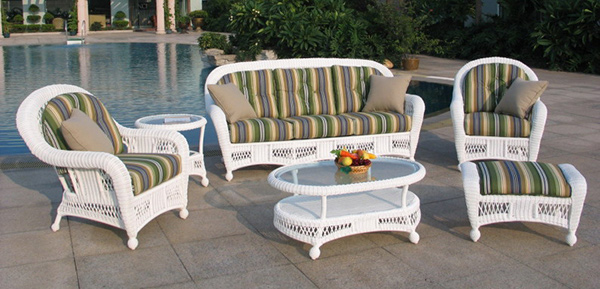 The striped green fabrics look good in this set. This collection prides itself from being hand-woven from high quality round resin fibers on sturdy aluminum frames.
White Bel Aire Seating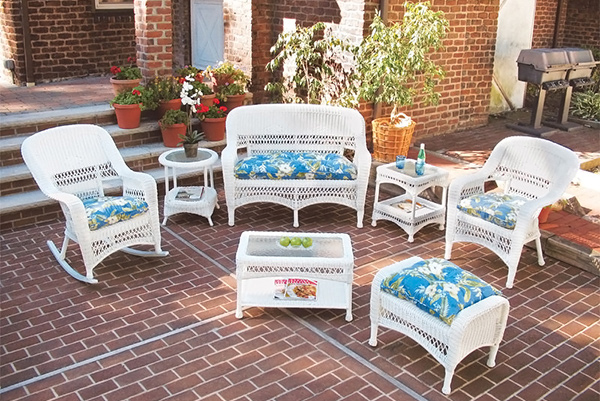 You would certainly get a cottage feel with a wicker furniture set like this one in floral prints for the chair's pads.
Sahara All-Weather Wicker Patio Set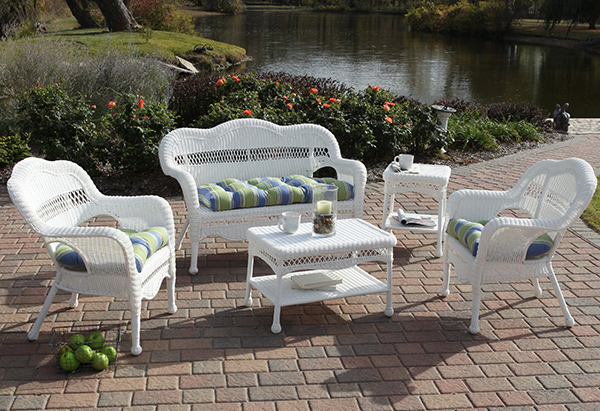 Get this set to add beauty to your space whatever weather there is. This is perfect for outdoor use but would also be good for the indoor living room.
Vintage Bay View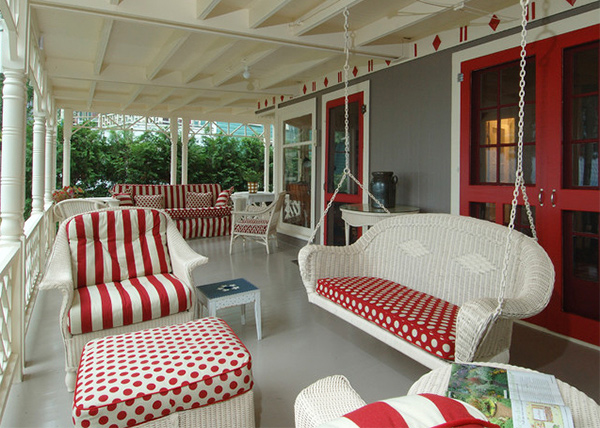 Isn't this a cute porch? Aside from the lovely wicker furniture, the polka dots and stripe combinations in red and white are really cute!
Patio Bridgeport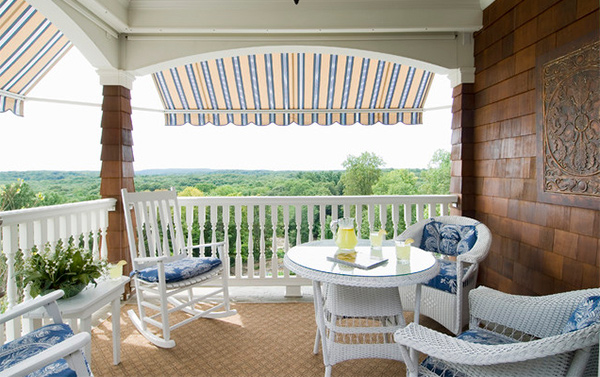 Merely looking at this patio will make us feel the breeze in the place. The wicker furniture even adds to the cool aura of the place paired with its white and blue custom cushions.
Sersley Cane Furniture Range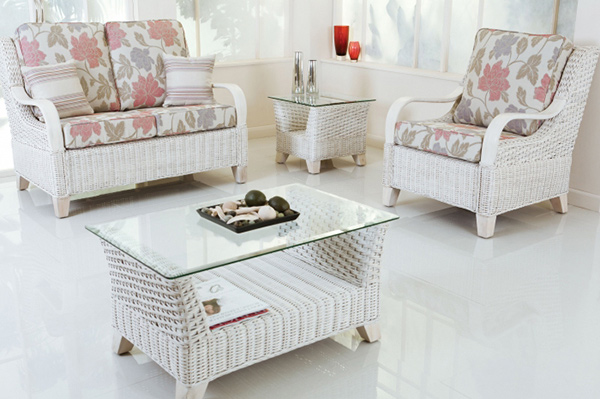 The high back design of the chairs incorporates comfort to this beautifully created furniture. Its white wash finish would let it fit into whatever space you have.
Rattan Wicker Chair Set (White)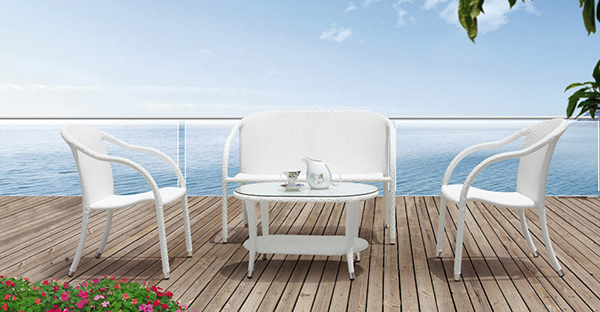 What could be lighter and cooler for the eyes other than white furniture like this set? The appeal of your pool deck or porch will surely be enhanced with these.
Belaire Swivel Glider Conversation Set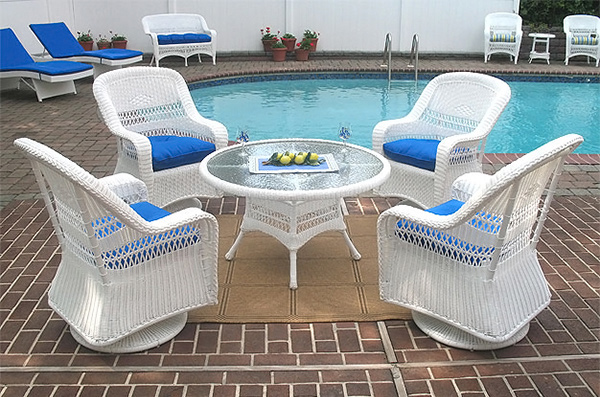 Unlike the other blue cushions with prints, you can always opt for a plain colored one like this. Well, anything will actually work well with this white wicker furniture!
Harbor Springs Summer Home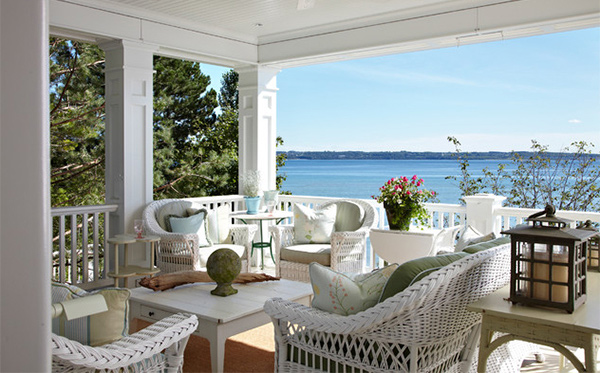 With a view of the beach, this porch is totally a place where one would love to relax. The wicker furniture adds to that comfort and created the lovely aura in this area.
White Diamond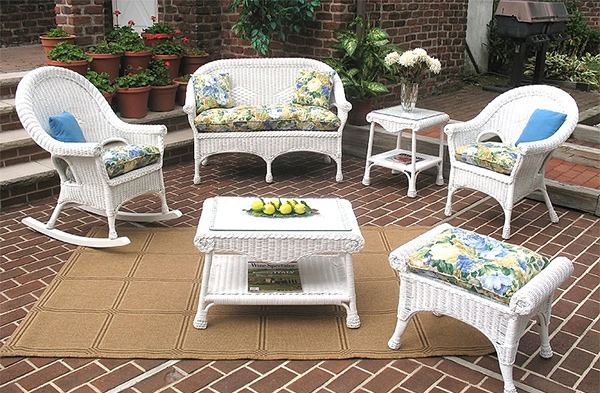 A hand made set that make use of a heavy broom handle for its poles. This could bring in a classic touch to your covered porch or outdoor space.
Residence Ocean City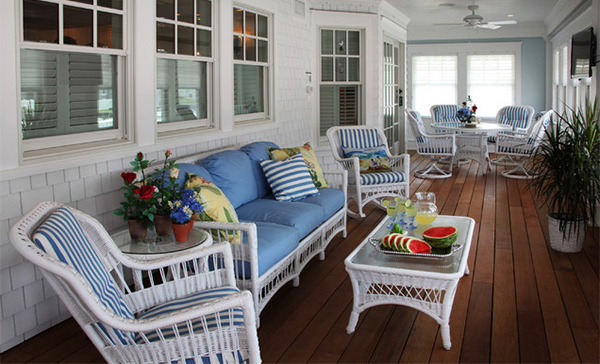 We know your mouth is watering seeing that watermelon on the tray but drive your eyes to the lovely furniture in this porch as well as its blue and white fabrics.
Belaire Conversation Set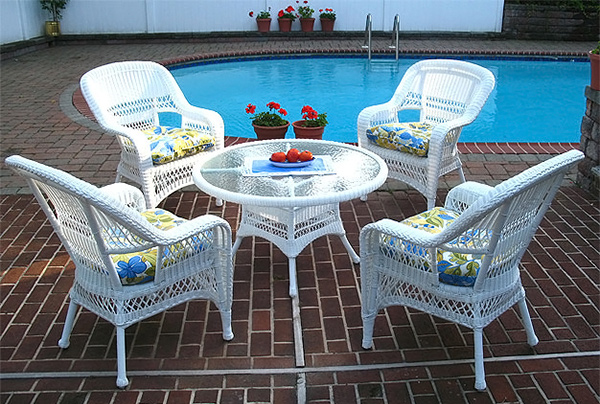 Another Belaire conversation set with a different design. You can see here how creative the makers of these pieces are!
White Santorini Outdoor Wicker Furniture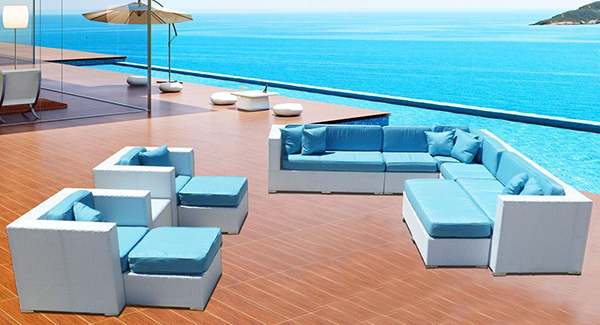 This furniture set claims to be clean, bold and dramatic and also come in different colors.
If you couldn't appreciate the beauty of wicker furniture, we'd guess this time you will. Aside from the good craft of those who made this furniture, it adds a cool aura to your space. You don't have to worry about rain or heat too because these could endure whatever weather there is in your place. You can also check on our feature of outdoor living rooms if you are looking for ideas on what you want to do with your outdoor space.