15 Beautiful Outdoor Living Room Designs
Today may be the best day to take your porch or patio to the next level with a little inspiration from the 15 Beautiful Outdoor Living Room Designs that we have prepared for you. There are tons of ideas available to us in the internet which is pretty much easy to recreate for your very own homes. From the contemporary spaces to maybe a bit eclectic, these photos will definitely give you a different look even with the traditional designed living rooms.
First thing's first, determine the look you want to imbibe in your outdoor living room – would you want it to resemble with your living room? Or would want it to look extremely different to entice your visitors and make them want to see more? Well, you can definitely talk to your designer or decorator about it. But for now, let us go ahead and check out the list that we have for you!
700 Palms Living Room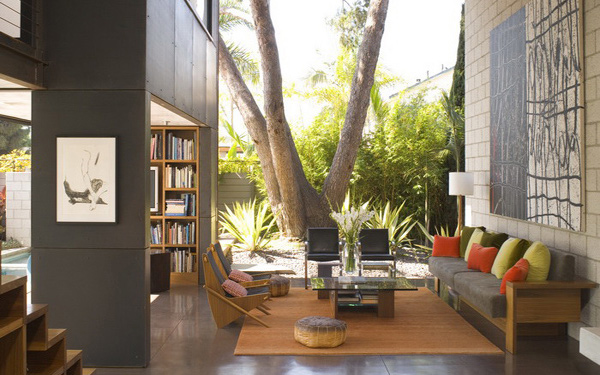 An expansive living room opens up to its own courtyard on the opposite side of the plan from the dining room. Minimal detailing blurs the line between indoors and out, whether the doors are closed or open.
Prideaux Design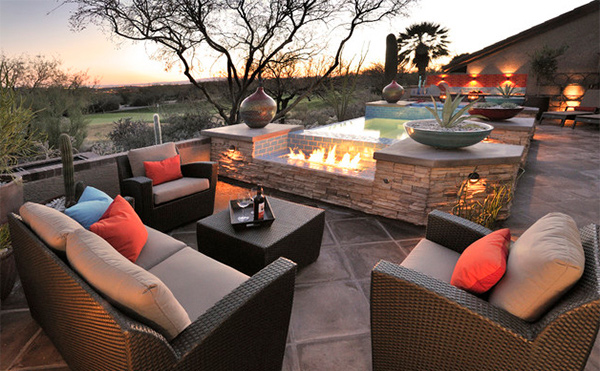 Who wouldn't want to be in this outdoor sitting area? It may be small but sure has that charming feel to it. Did we mention the great view?
City Garden Rooftop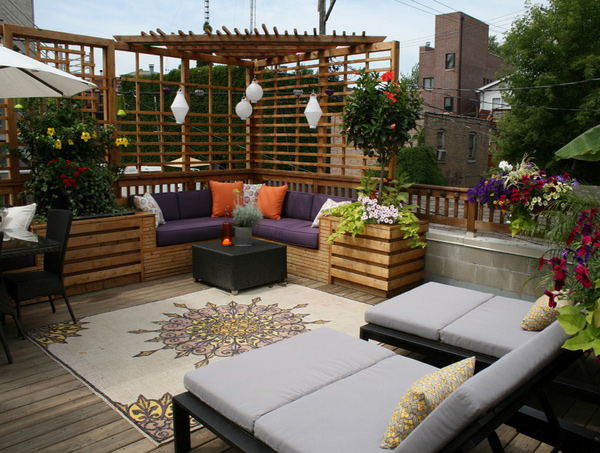 We know of someone who said that the home owner can actually emphasize this seating area with a pergola. Lanterns or a simple string of white lights overhead that will surely cozy up the space at night.
Colorful Garden Wall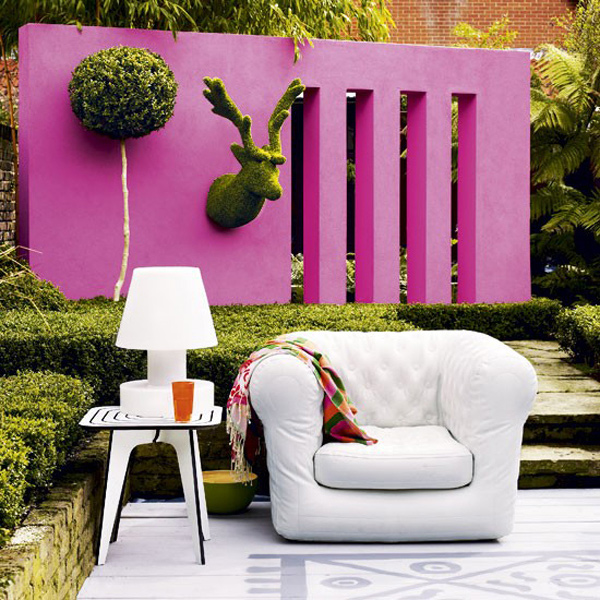 Make a sophisticated chill-out zone by painting your own rug onto decking. Grouping living room-esque furniture and accessories around it adds to the conceit and makes for stylish alfresco lounging.
Eclectic Terrace Sitting Area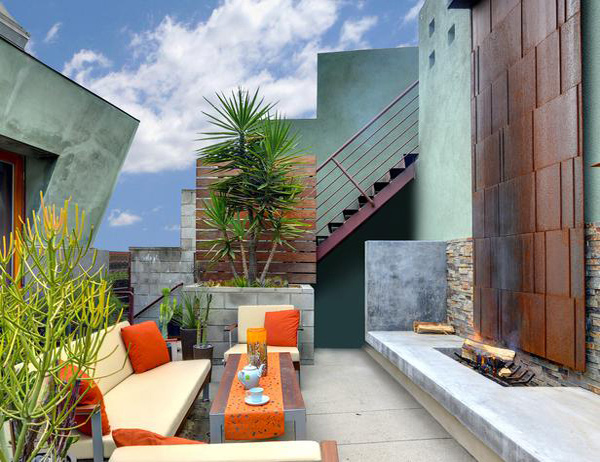 Contemporary seating faces a built-in fireplace that features a raised concrete hearth, creating a stunning focal point for the outdoor getaway.
1305 Ranch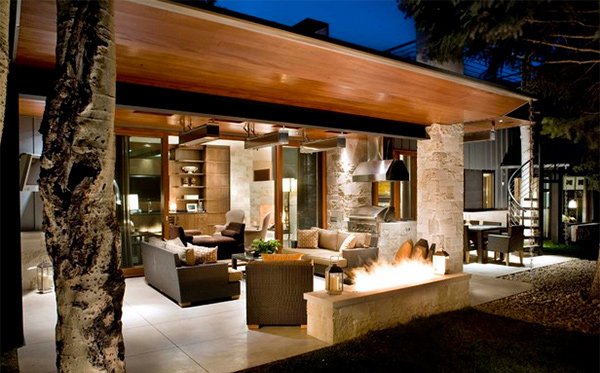 A mid-century ranch was remodeled into a contemporary home. What you see is just one lovely area of the house with a fire pit and some outdoor furniture.
Exterior Living Room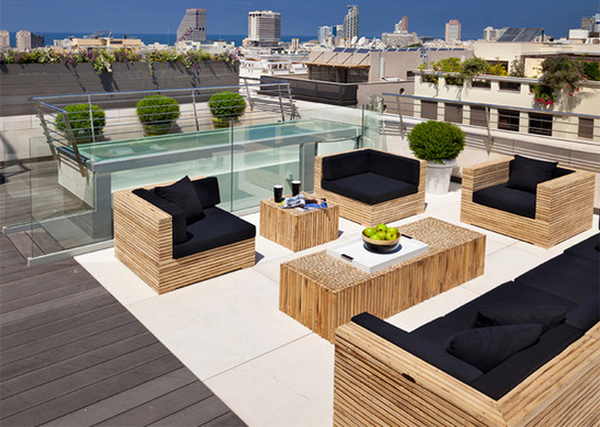 Unfussy furniture gives structure to this living space, while neutral palette blends well with the surroundings to give a chic, sophisticated look.
Kettal Outdoor Design Idea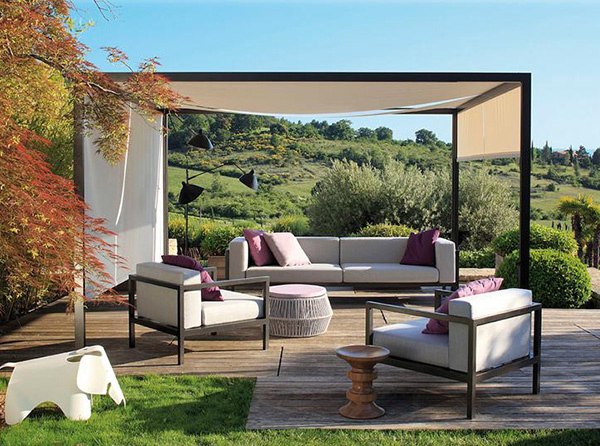 Under an open sky or under the shelter of a canopy, these elegant outdoor living rooms are a haven by sunshine or moonlight. Combined with the Landscape line outdoor furniture, the look is eclectic, chic and inviting.
Outdoor Living Room Terrace Design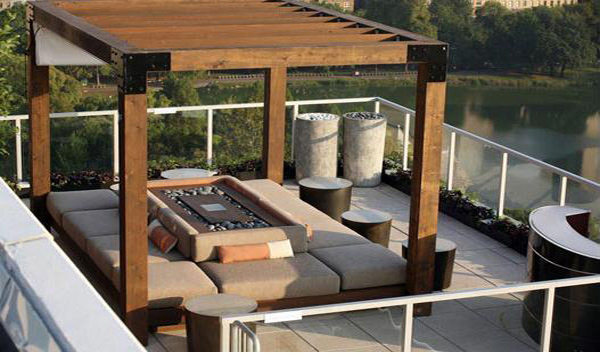 A stunning work of art both for the owner and the people who are able to be in this beautiful outdoor living area. Intended for get-togethers and fun parties.
Modern Again in Portola Valley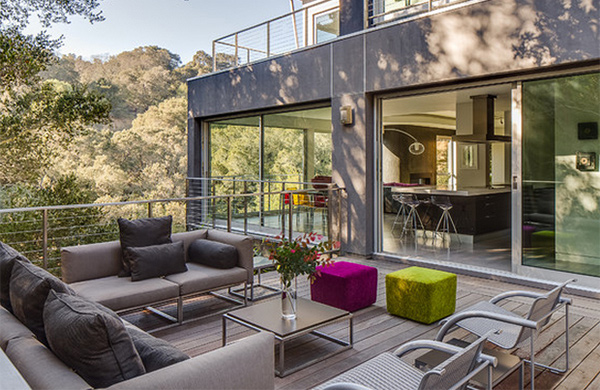 A confident mix of colors creates a vibrant, co-ordinated look. Bench seating creates a relaxed atmosphere prefect for outdoor entertaining.
Outdoor Contemporary Deck Lounge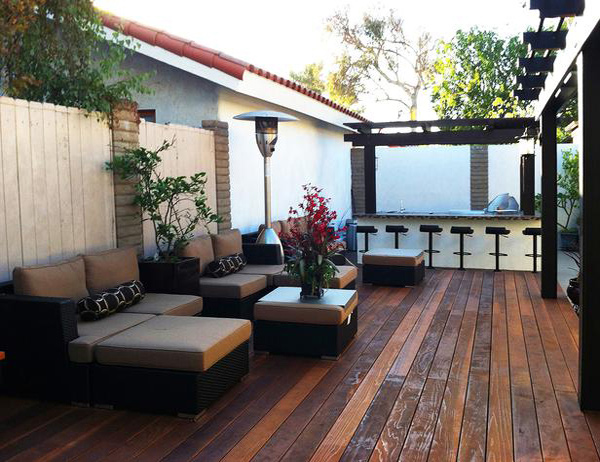 An outdoor space is more than just a place to relax. It's an extension of your home. This space has an outdoor kitchen and living room that will survive the elements. Use durable materials like redwood, stone and outdoor furniture and pillows.
Outdoor Living Garage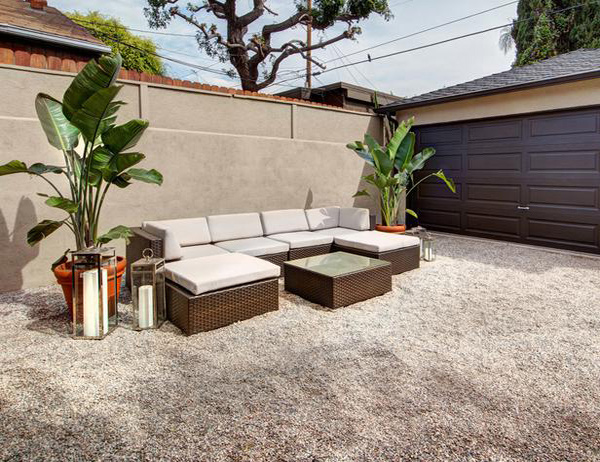 Outdoor furniture, gravel and palm trees maximize the outdoor living space of this unused driveway.
Ruppert Backyard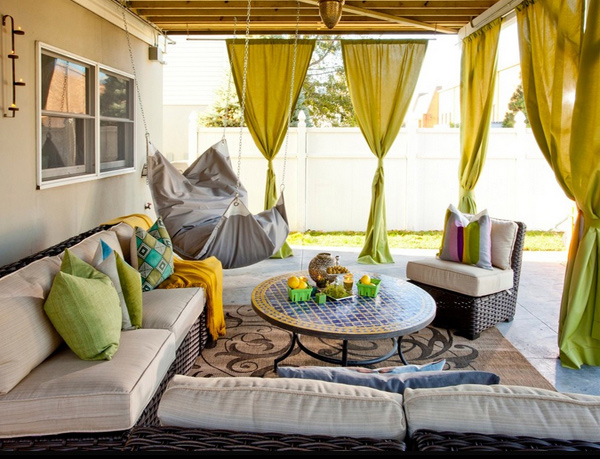 Classic lines on this outdoor furniture are offset by the bright throw pillows, mosaic table, and hanging beanock. Draped fabric adds elegance and protection from the elements.
The Ultimate Outdoor Living Room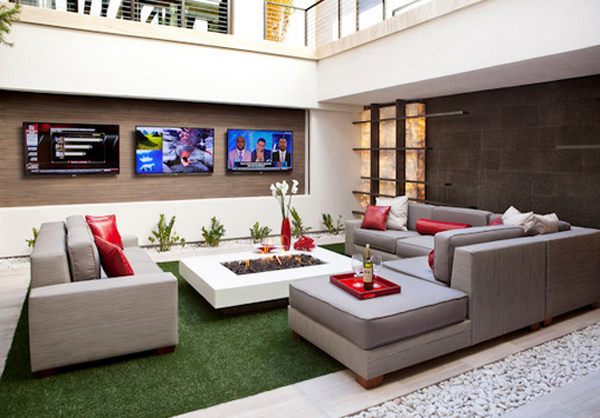 Note the fire pit in the middle of the living room that serves both as a fireplace and a coffee table, only half of the sectional to leave room for play area for kids.
Walled Outdoor Living Design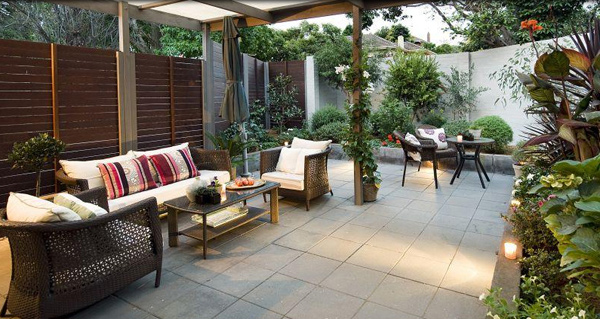 White cushioned rattan furniture and striped pillow cases accentuate this earthly looking outdoor living room. Having plants around make this space homey and really earthy.
Well, that was indeed a fascinating list, we should say. The outdoor living rooms were a feast to look on and they were indeed well thought of. If you noticed how some spaces were actually open to the sky, the materials for the cushions were specially done to be exposed to the sun or even to rain – well, of course, for spaces like these, more care is given than the living rooms we have inside our homes. It always is. So, thanks for checking out the 15 Beautiful Outdoor Living Room Designs, hope you had a blast, and please do check the tips in designing an outdoor living room, both from Home Design Lover! More to come!