How to Accessorize a Welcoming Living Room
The living room is the place in the house that welcomes visitors and guests. It is a public area where family and friends gather for a chit chat and sometimes to watch movies together. Some homes have their entertainment area in the living room if they do not have a separate home theatre. That is why, the living room is a gathering area for everyone and needs to be as comfortable and inviting as possible.
Part of making the living room acquire a welcoming feel is by accessorizing it. There are so many ways on how you can place accessories to your living room. Today, we will give you some tips to help you with that. This can be a guide for you on how you will accessorize your living room in ten ways. Read on and learn what these are.
1. Have a design concept.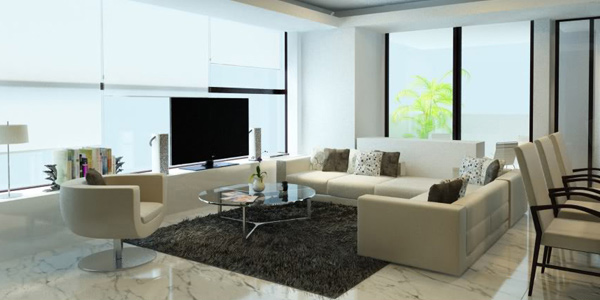 Before you start accessorizing, you have to think well of what kind of design you want for your living room and of course to other areas of the house, too. Deciding on the design you want can make it a lot easier for you to choose what you will put in your living room. So, you have to plan it well in order for you to get the right accessories to match your furniture and the rest of the living room.
2. Choose window treatments.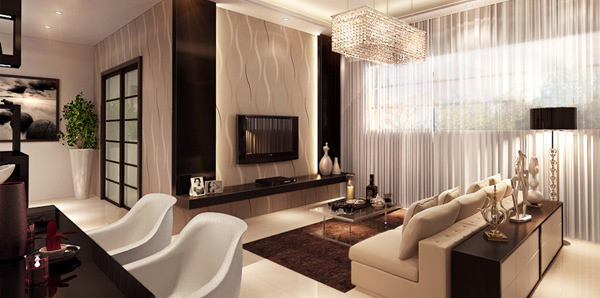 There are different window treatments that one can use. It can be a fabric, blinds, and many others. Choose which one is good for your living room. Also consider the color you want and the material, too. Window treatments can add life to your living room depending on how you use it. So, choose properly.
3. Accent your floor.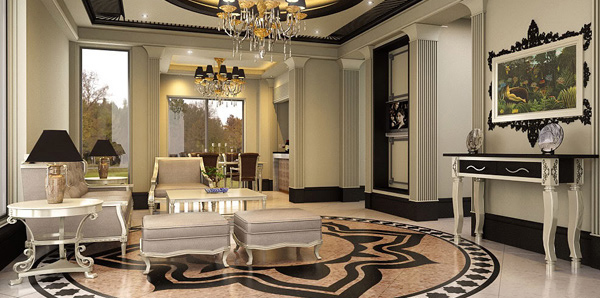 Your floor can also have additional accents. You can place carpets or rugs to give it a softer and lighter touch. Others give life to their floor through tile works. It just depends on how you want it as long as it looks apt for the living room's design. When you use carpets, see to it that the color is right. You can either use printed ones or plain ones but plain ones work better.
4. Use lamps and good lighting.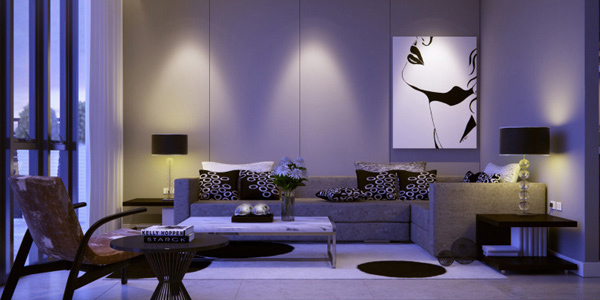 It is important to have good lighting not just in the living room but on all areas of the house. But aside from giving light, these can also be an added beauty to your living room. Use lamps for corner tables. You can also add other lighting fixtures as long as it fits your room. Some place pendants or chandeliers in the living room. You can try doing that, too.
5. Utilize tables and storage areas.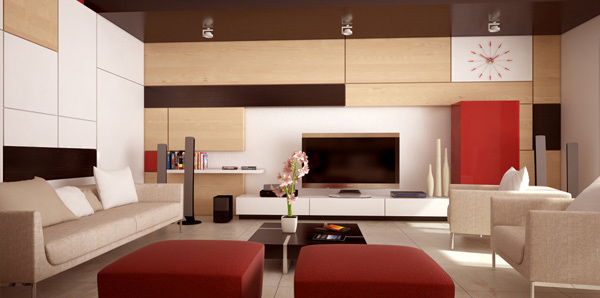 You can also use tables and storage areas to accessorize your living room. You can place displays on cabinets. Others provide open shelves intended for displays. These could be picture frames, and other stuff that you can display.
6. Have a wall art.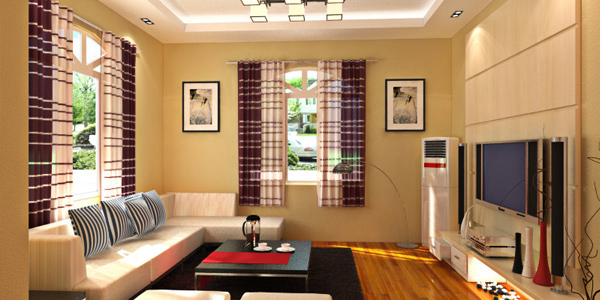 Your wall can also look great. You can do that by placing framed art works or pictures to your wall. Some have murals to make it look more interesting. Just see to it that your wall art would be suitable to the design of your house. But whatever way you do it, you will be able to add more appeal to your living room.
7. Choose colors.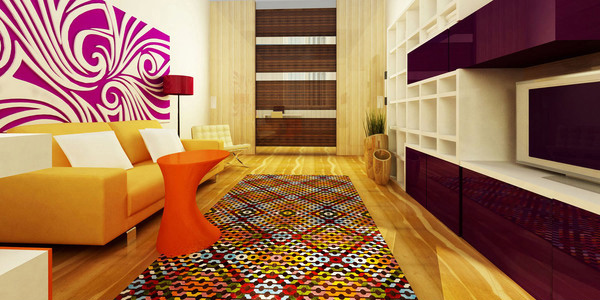 Along with the planning of your design concept, think of the colors you want to use. Some choose to use black and white hues while other use warm colors. There are also living rooms that uses pastel colors and some are so full of different colors! Let your living room show the kind of personality you have and you can do that by choosing a color of your taste.
8. Add some green.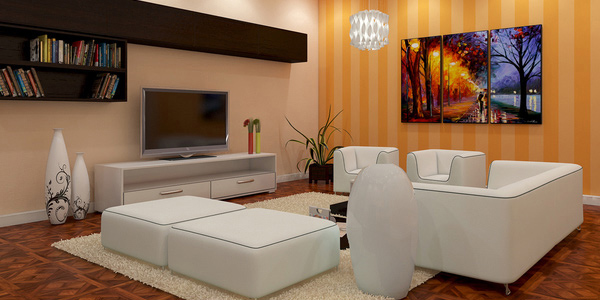 Bring in some outdoor touch to your living room by placing plants and fresh flowers. Plants can be placed in corners not occupied or it can also be placed on top of a corner table. You can use fresh flowers as a centrepiece, too. Doing this can add a more refreshing feel to your living room.
9. Place throw pillows.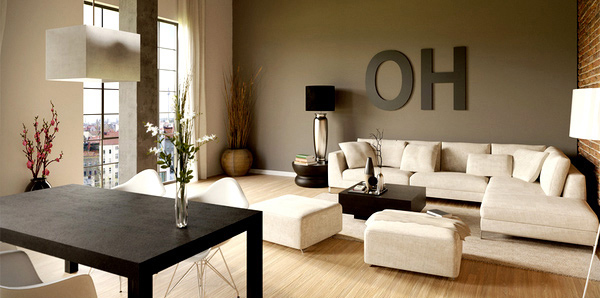 Place throw pillows on your sofa. This can give it a softer look. Choose covers that can also add beauty to the living room. Some make use of colorful covers. There are also others who just opt to use plain ones with the same color of the sofa. It just depends on your taste. You can even use printed ones.
10. Arrange centrepieces.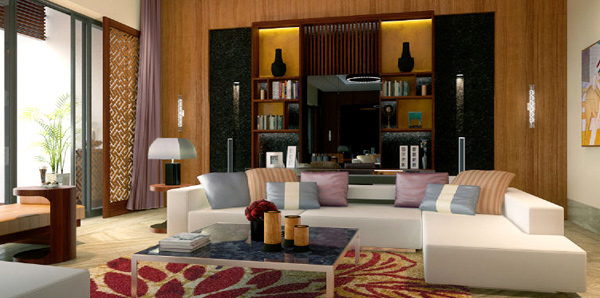 The centrepiece is a great addition when accessorizing the living room. It could be a vase of flowers, a beautiful ceramic display, candles or just anything you want. There are various things that you can use as centrepiece. Let it complement with the living room's look and let it enhance the entire appearance.
Accessorizing the living room doesn't require a lot of design skills. You only have to follow what you like and maybe ask for some advices form others and you will surely get a good living room design. Place apt furniture in your living room before you accessorize it. Let your accessories and furniture complement each other. You might also want to look into other living room design tips and living room design inspiration that could help you.