15 Baroque Designed Living Rooms
It is known to most people who are history fanatics that the reign of French King Louis XIV was characterized by the Baroque style. Examples are The Versailles Palace and the Louvre was decorated in a strong, dramatic and exuberant style echoing the King's strong leadership in a period of war and colonial empire buildings. This style started around 1600 in Italy and spread from there to most of Europe.
Basically, the classical Baroque style was grand and impressive, a symbol of power. This style has reached its highest zenith when it was executed on a grand scale, especially in architecture and sculpture. The Baroque is a style that used exaggerated motion, gestures and expressions to produce drama, tension, exuberance and grandeur in sculpture, painting, literature, dance and music. But, too much for history, take a look at our photos, and admire the beauty we have in store for you.
Parisian Living Room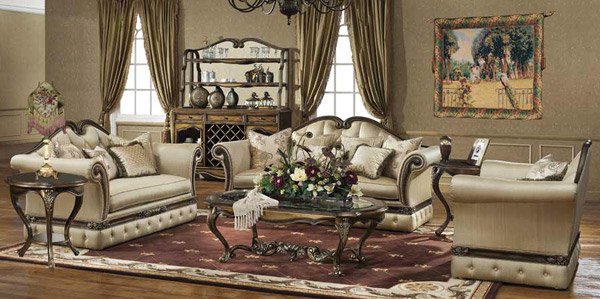 Grandeur is one thing that can describe this living room. Big and elaborate pieces of furniture are always the highlight of a Baroque Styled living room.
Baroque Golden Living Room
Look at how wonderful this furniture set was done. The golden color makes this place really grand and stunning!
Baroque Living Room With Crystal Chandelier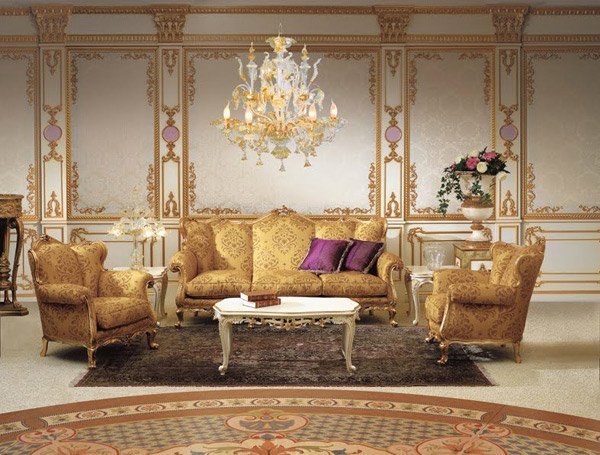 Pretty fabric was used with this living room set – the color of the fabric matches the wood linings so as to create a royal and regal feel for this living room.
Isabella Living Room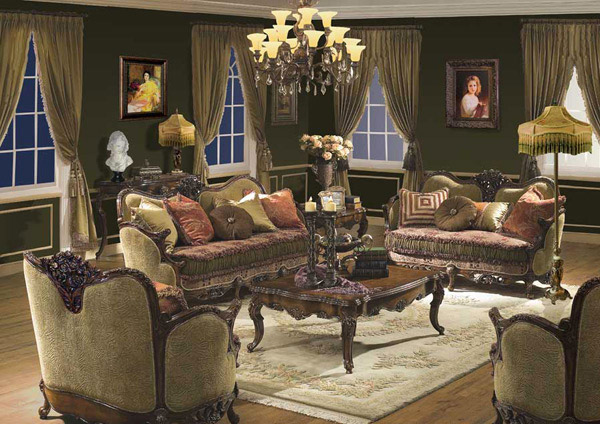 During the Baroque era, the color that was widely used was greens, reds and browns – just like this Isabella Living Room. Looking at this room, the room seems dark because of these colors that were used.
Modern Baroque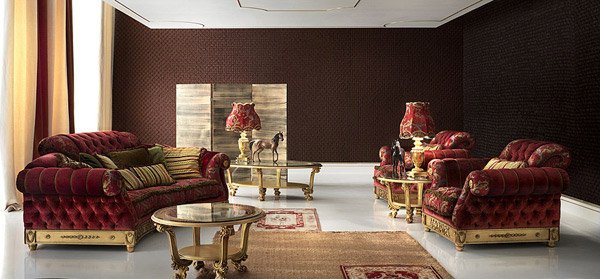 Paolo Lucchetta did a great job in achieving the Baroque look for this living room. Red velvet fabric paired with gold wooden sides and industrialized side and center tables.
Living Room 1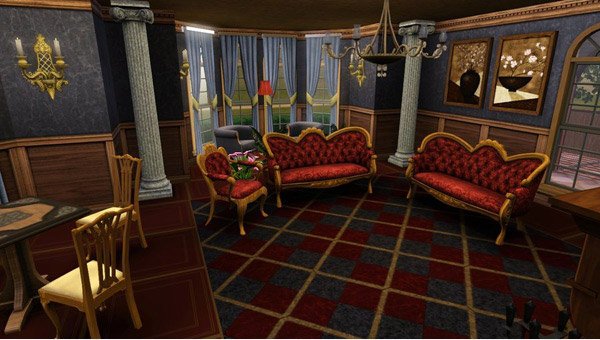 How at the rendered living room that we have here – red and gold in a plaid area carpet. With the colors of the room and the furniture, everything inside the room complements each other!
Venetian Suite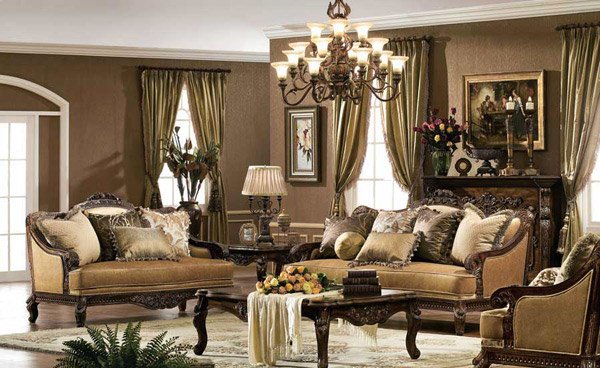 This living room set reminds us of how wonderful Venetian Hotels should look like – grand, exaggerated, but really splendid!
Amadeus Sofa Set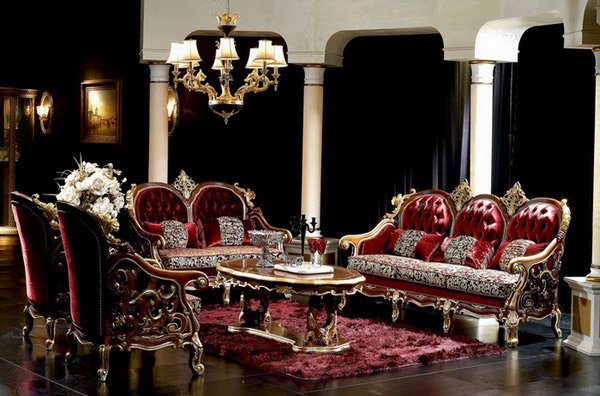 From the makers themselves, this living room set sure is a perfect example for luxurious living and splendor! Royal color red with printed black and grey cushioned.
Baroque Style Living Room with Zebra Rug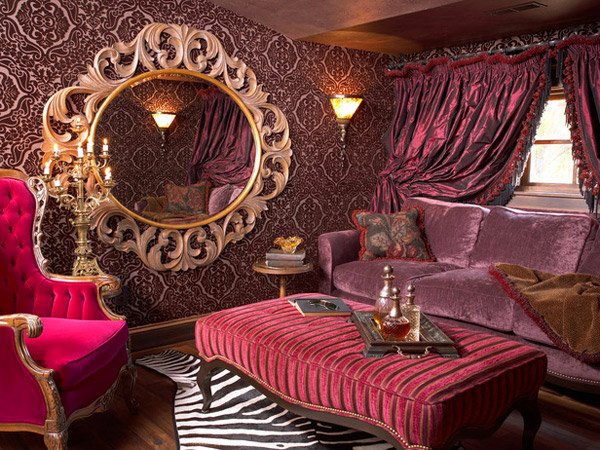 Looking at this room, we can imagine a place where a fortune teller can receive her clients – pretty imaginative really, but with the deep color and this huge mirror, what more can we think of?
Baroque Living Room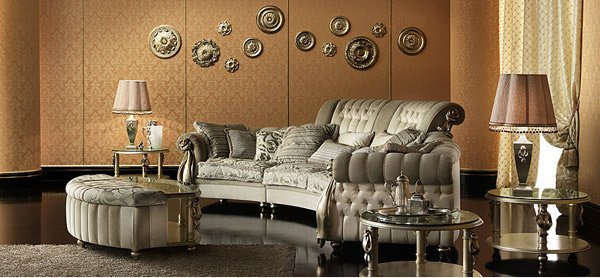 We cannot say for sure what those wall decors are, but they sure bring out a pretty aura for this Baroque living room. Exaggerated and huge sofa with a matching ottoman makes this room un-imaginably pretty!
Lord Byron Parlor
Browns was also one of the main colors that was available during the Baroque era, designers also try to achieve this style by still using this color in trying to re-create the Baroque style.
Neo Baroque Living Room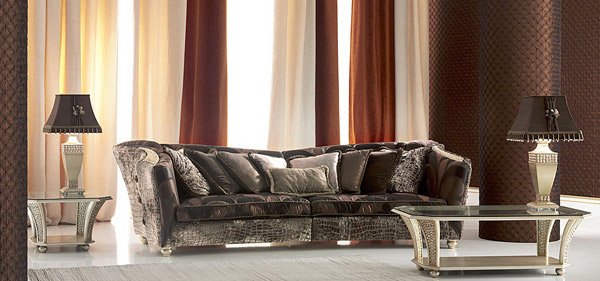 This is another Baroque designed sofa that is pretty much modernized already – this is during the Neo-Baroque era – the massiveness is still a common thing for this style.
Baroque And Minimalism in the Living Room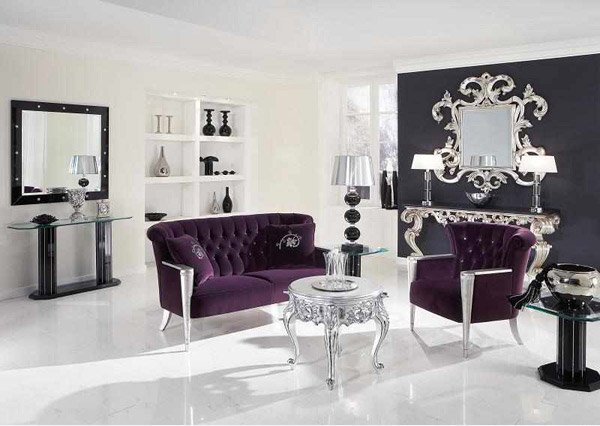 This is a modern version of Baroque style – huge and comfy chairs with extravagant details in the house like the center table, mirrors and consoles.
Modern Neo Baroque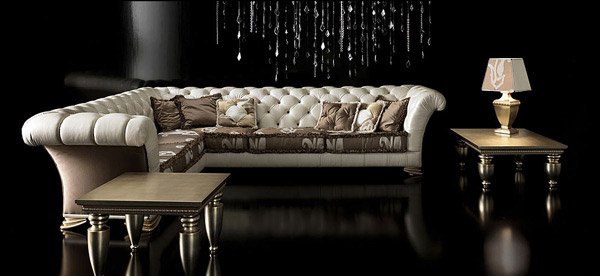 A huge customized chair from Paolo Lucchetta was paired with lovely side tables that exemplify Baroque style.
Baroque Inspired Living Room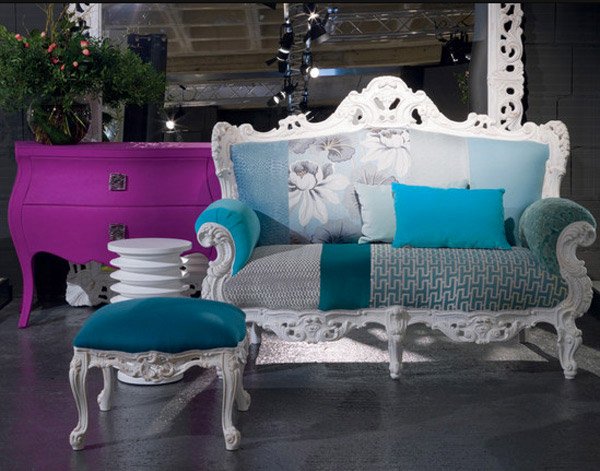 This is one living room items you can purchase thru Imagine Living that is inspired with Baroque. Classy and intricate detailing on the chairs paired with beautiful fabric, who said this is a designer's special?
Did we mention that Baroque mirrors were decorated with elaborate and symmetrical foliate designs – imposing and dramatic which you can see with the mirrors on some of our photos, as they said, Baroque is a powerful style that is not for the feint-hearted!