20 Ravishing Red Leather Living Room Furniture
We have a list in here that we would like to share with you; it is a list that I think is really interesting, beautiful and quite frankly, expensive. Leather furniture is no joke when it comes to pricing. I mean, I have never seen leather furniture that is not expensive – even when it is actually a knock off or a supposedly-cheap-reproduction of some popular leather sofa or whatever.
Take a good look at the 20 Ravishing Red Leather Living Room Furniture that we have prepared for you today! They are indeed beautiful manifestations of great designers and manufacturers. They incorporated artistic and functional designs with all the right ergonomics and whatnot that is equally as important as design and furniture inspiration. Check it out and tell us what you think about them!
1. Bonded Leather Sofa Set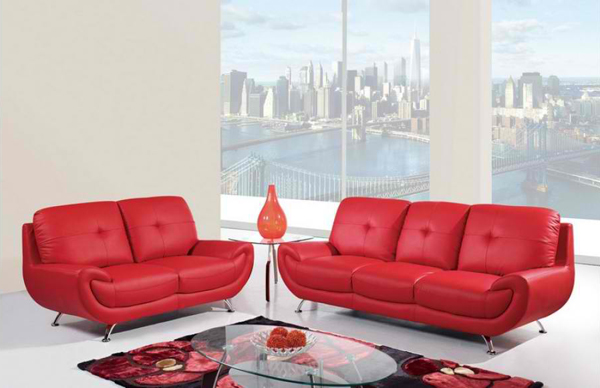 Global Furniture produced this wonderful and comfortable design that will surely be fit for any contemporary or modern living room.
2. Braselton Leather Wood Frame Sofa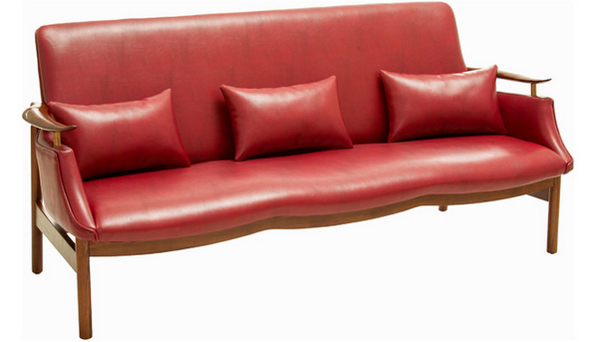 Look at how wonderful this vintage red sofa is! The design allows 3-5 people (when they're skinny) and the cute pillow cases created to match!
3. Charles Petite Leather Sofa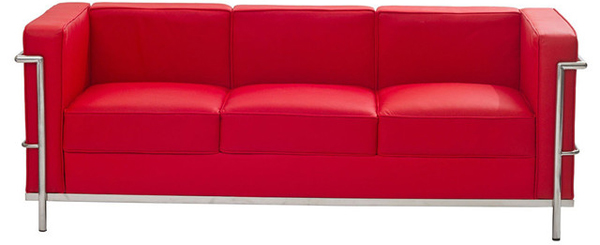 This is one common design we see around, but with the bright color of this sofa, I know anyone would love to have this one at home!
4. Chester Red Leather Sofa

One glorious sofa that shows off elegance and pride with its awesome design and details.
5. Contemporary Curved Sectional Sofa in Red Leather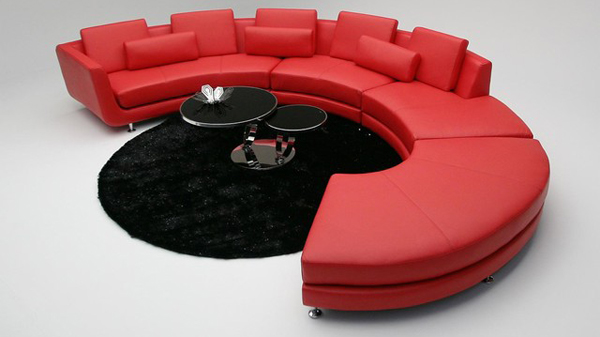 Eurolux have wonderful designs like this that will surely take your breath away!
6. Cute Chaise Lounge Chair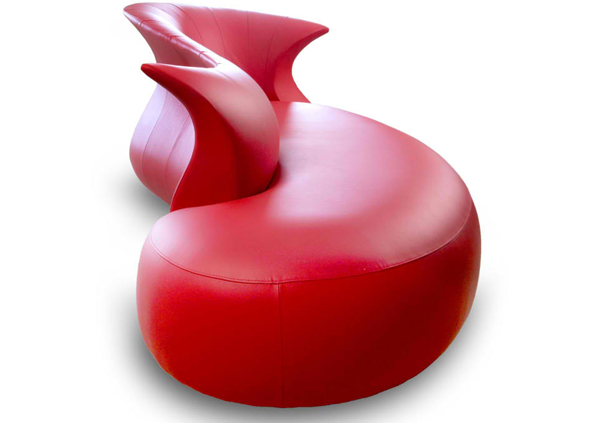 I am not entirely sure what this chaise looks like – maybe a kidney or something? Either way, this one is still fancy, classy and actually fun!
7. Genuine Leather Modern Sectional Sofa Set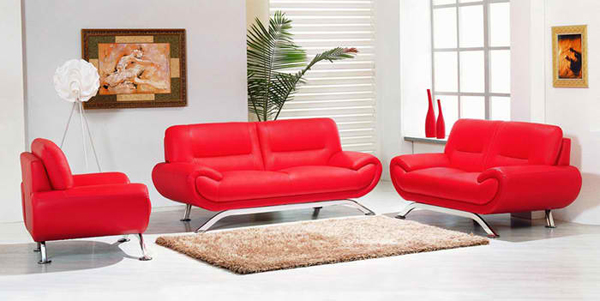 Getting this red leather furniture set will surely melt the heart of the one receiving it, that's for sure!
8. Jonus Leather Furniture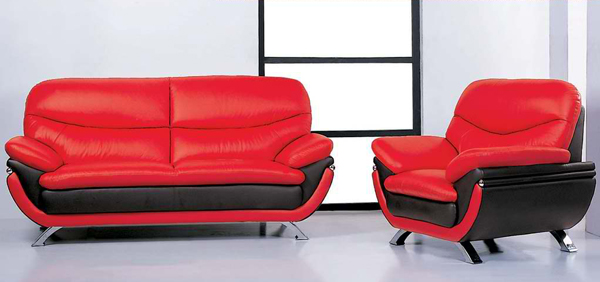 The black and red combination of this leather furniture sure is contemporary but will still definitely be great for any transitional to modern spaces!
9. Le Corbusier Style Red Aniline Leather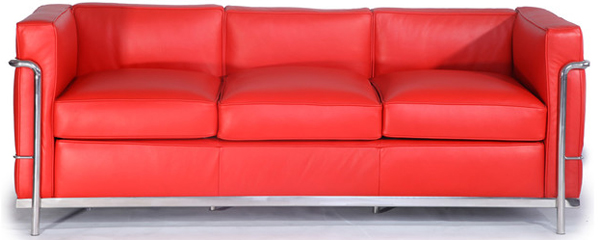 The bright red color of this sofa will surely be a great accent (but still functional) furniture for your wonderful living room!
10. Leather Button Sofa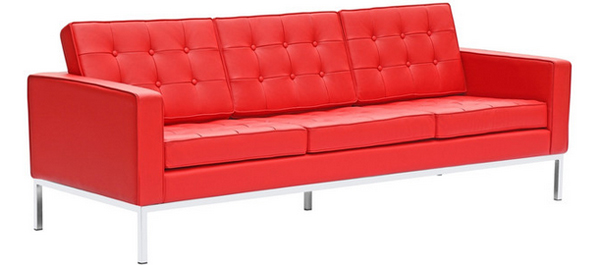 Contemporary button sofa that can actually work for your office as much as your living room.
11. Lips, Red Leather Sofa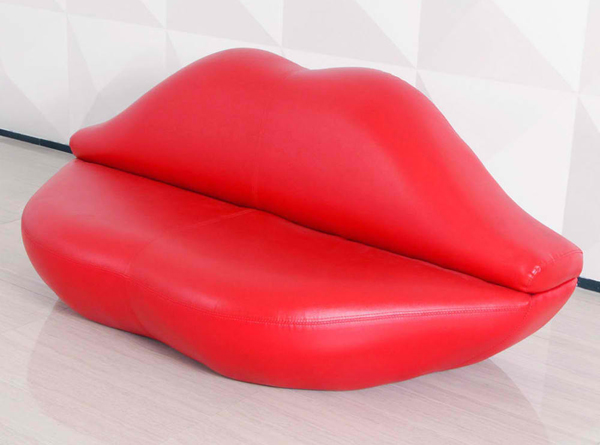 The infamous lips sofa! I've seen a couple of reproductions of this one and in many different materials; this one sure looks comfortable though!
12. Modern Red Leather Sectional Sofa with Chair

This sectional paired with a chair is actually looking all bulky but really inviting and comfortable!
13. Modern Red Yellow Leather Sofa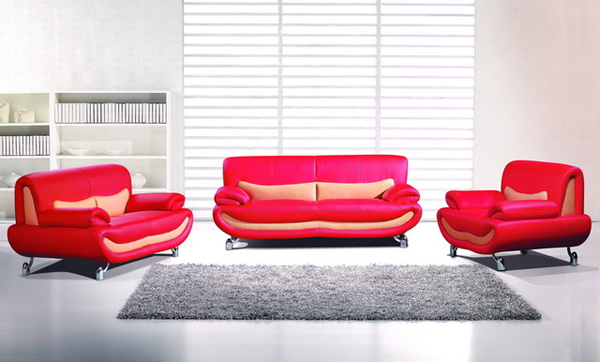 This is one color-combination that I think actually work especially if you are planning to design one very feminine living room.
14. Red Circle Sofa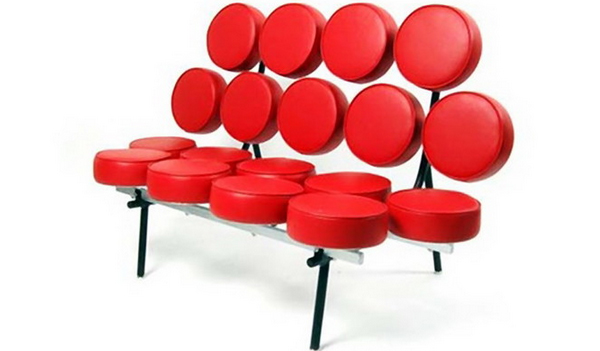 Oh hey, what do you think about this sofa made with circles!
15. Sabina Red Leather Sofa Set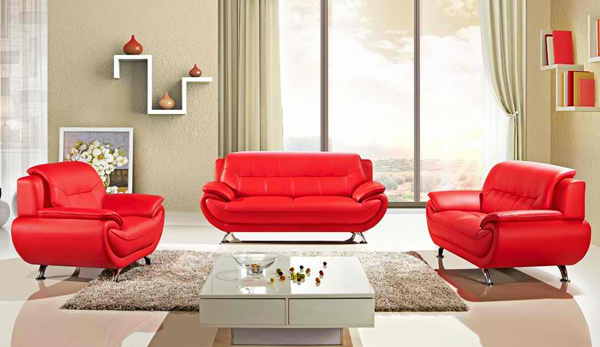 Melrose sure has awesome Sabrina furniture to show off!
16. Sicily Red Leather Sofa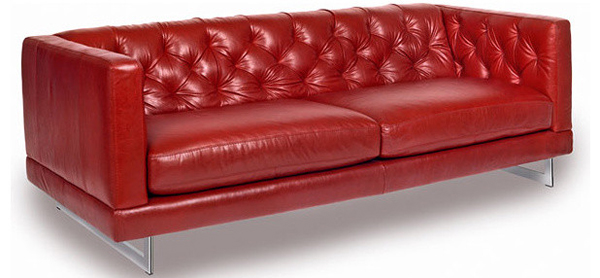 The rich color of this Sicily leather sofa is quite refreshing and brags a regal feel to it!
17. Sierra Red Leather Sofa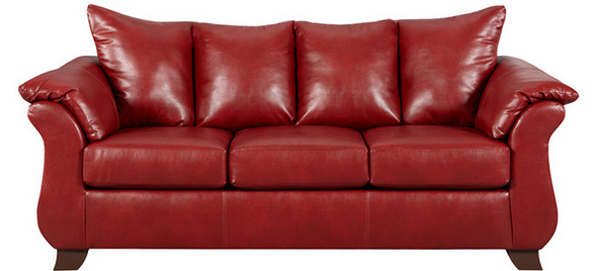 Here is another rich red color for a sofa – the bulkiness and design of this leather furniture is actually really pretty.
18. Sofa in Red Leather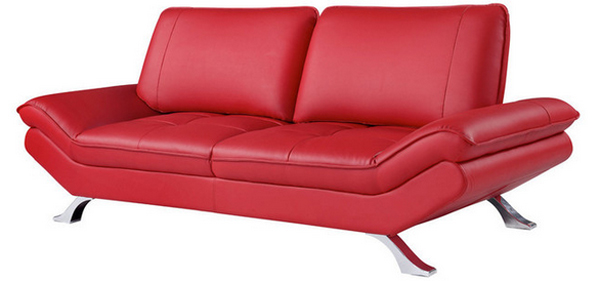 I actually hope I knew the name for this red leather sofa because it sure is pretty and fancy.
19. Sondrio Modern Red Leather Sofa Set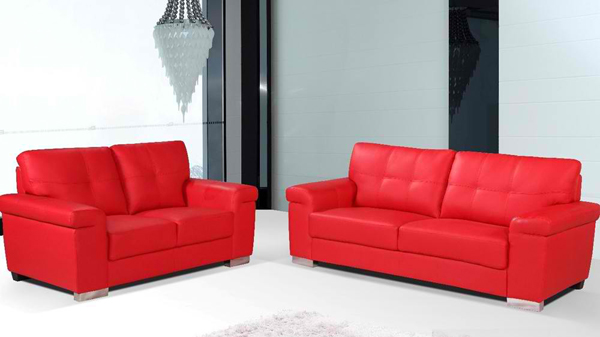 Sondrio sure is one beautiful leather sofa that will surely go in one fancy living room!
20. Calabria Leather Furniture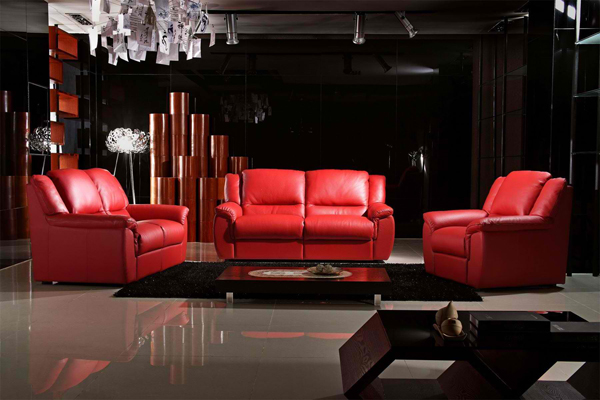 This staged living room sure is something I'd love to have at home!
Whether the designs above actually attracted you or not, I am guessing that one way or another, you have fallen in love with that one leather sofa you saw in the home depot or in the mall. The designs may somehow be similar to one another but that feeling of jitters they give you is indeed one a kind. For more red stuff you can check out, here is a list of 20 Red Living Room Chairs That Will Complete Your Space!