15 Tips to Set Up a Truly Inviting Living Room Atmosphere
The living room is the place where you entertain your guests and where you entertain yourself as well. Usually, the living room is the first part that people could see which is the reason why it is the most well-decorated area. There are times when this area is turned into a home theatre and sometimes, it is a study area. Most of the time, family and friends are gathered in the living room. Bonding time would indeed be great especially if you are sitting and lounging in a well-designed area.
A design could tell the personality of the homeowner. Make sure that you will decorate your living room in a manner that it will give a positive impact to the visitors. If you do, your family and friends will surely love your home and will be truly inspired to re-design their own homes, too! Be an inspiration to others! Set up a truly inviting living room atmosphere through the tips we will give you below.
1. Use a great paint color.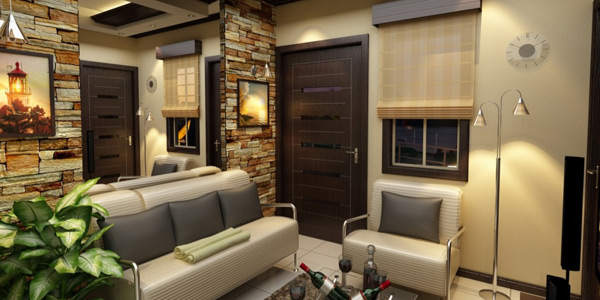 For your living room, choose warm and neutral colors. Give it a unique texture by using faux. Choose colors that will look best as an accent. You can use bright colors for your living room. Just make sure that the colors won't mismatch.
2. Have an open space.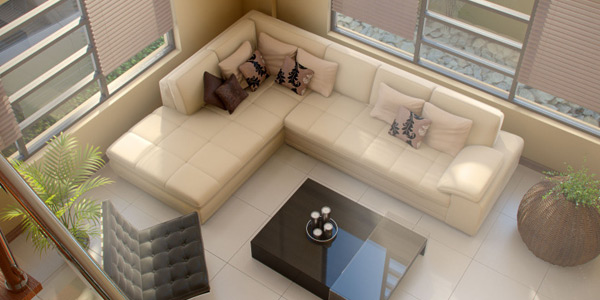 It is better to have an open space for your living room. You can arrange your furniture in a central island if you have enough space. In the corner, you can place a tall plant or a sculpture. A more open space can allow better traffic. It could look better and lighter, too.
3. Choose furniture.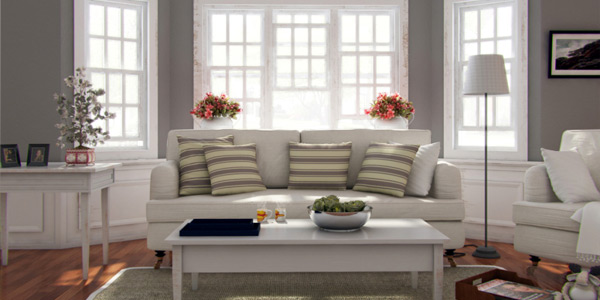 What makes up your living room is the furniture in it. Choose furniture that will make your living room have an exciting look. It would be better if your upholstered pieces are of the same color and fabric. Choose the right sizes, too. Do not use oversized furniture if your space is just small. Also, do not use too small furniture if your space is big. If you think that you will be engaged in rearranging, then you can opt for furniture with wheels.
4. Furniture arrangement.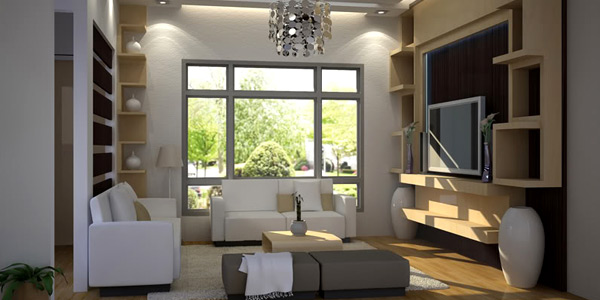 Place your furniture according to your space requirement. Your living room might be rectangle, square, octagon or triangle. Whatever the shape is, just make sure you have good furniture placement so that the place will have good traffic. You can place your sofa in a diagonal position and you may even experiment the arrangement in different angles.
5. Observe good traffic.
Traffic is very important to make sure that homeowners can move around the place without stumbling into anything. Your furniture pieces should be arranged well to have good traffic. You can place your furniture in right angles for this will make it easier to converse with other people in the area.
6. Use dramatic lighting.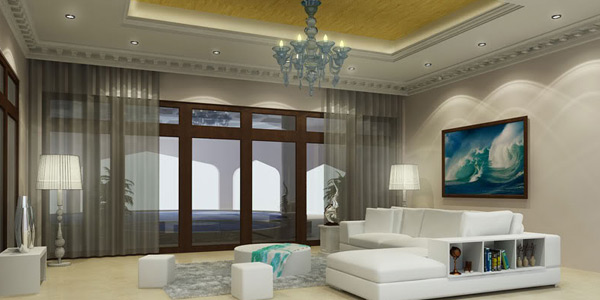 It is important for your living room to be well-lighted. You can use overhead spots like track lighting to highlight some areas. You may also use pin lights and some recessed lighting. You could also place a table lamp which can also be an added decoration and even some floor lamps. Do not place light near the television for it already emits light.
7. Use various shapes.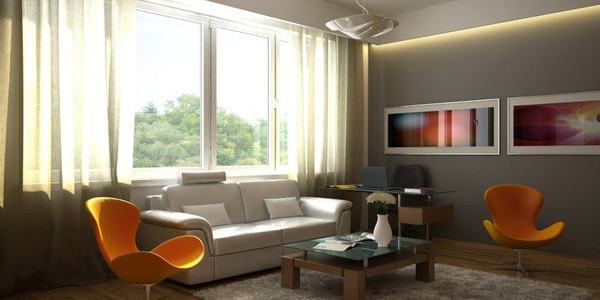 Shapes are important for whatever you will place in your living room. Usually, rectangles are used for sofas, windows, rugs, and others. But you can still balance that by using other shapes for some items like round throw pillows, free form sculpture, oval coffee table and others.
8. Consider a huge window.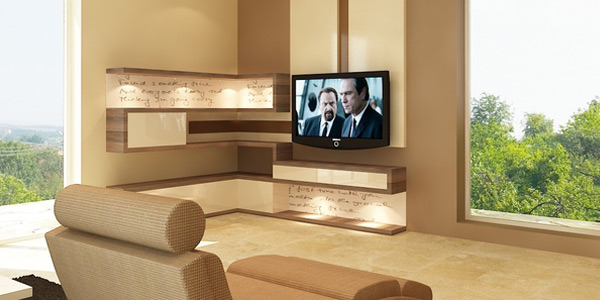 Having a huge window will allow natural light to enter the living room. It is an advantage for you can have enough light during the day. Use blinds or curtains so that you can cover the window during the night.
9. Create a bold accent wall.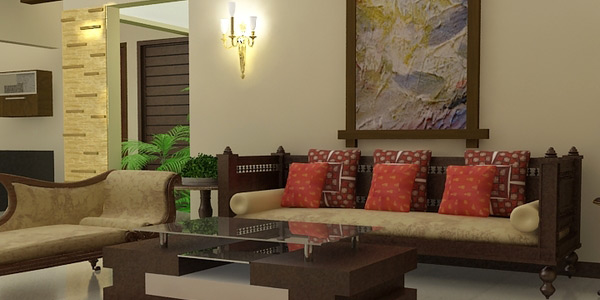 Your living room will be more dramatic if you place an accent wall. Modify the color to match the color of your living room. If you used cool tones, you may opt for bright teal or green for the wall accent. You may use yellow or orange if your living room has warm colors. You can use red, orange or calming dark gray for a contemporary look and burgundy, green tones and brown tones for a traditional look.
10. Decorate your fireplace mantel.
If you have a fireplace, decorate your mantel in a manner that it will suit the design style of your home. You can place a huge mirror above it with a size that matches the width of the fireplace.
11. Installing a painting.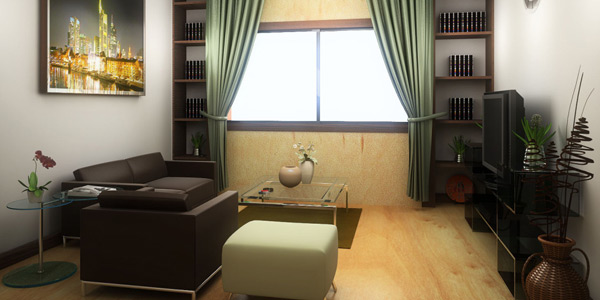 When you use a painting for your living room, make sure that it suits the design concept of the house. Make sure the size is right, too. If you will place a painting that is too small, you can enlarge that by placing a large molding frame to the wall and have the painting inside it. Or you can have it framed in a large frame to make it look big. If you decided to use small paintings, you can use two or three with the same sizes and put them side by side. Using a mural is also good.
12. Look into details and accessorize.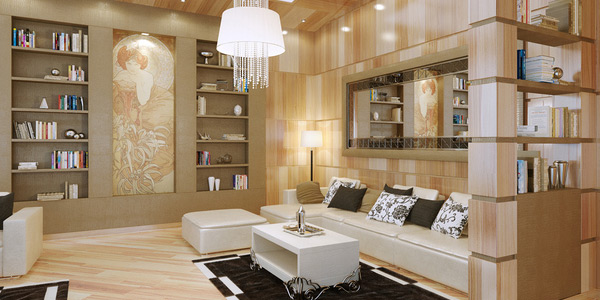 You can add some details in your living room by placing baseboards, window casings, ceiling details and moldings, and many others. You can also add some accessories like plants, paintings, vases, sculptures and others that can make your place more inviting. But do not use too much of it for it might look crowded. You may put some pottery on corners or end tables. Choose a creative looking lamp that can add beauty to your living room. You may also place your collections in curio cupboards, throw pillow in sofas, a rug or carpet on the floor and fresh flowers on the table. Place a coffee table, too to add beauty.
13. Choose a creative centerpiece.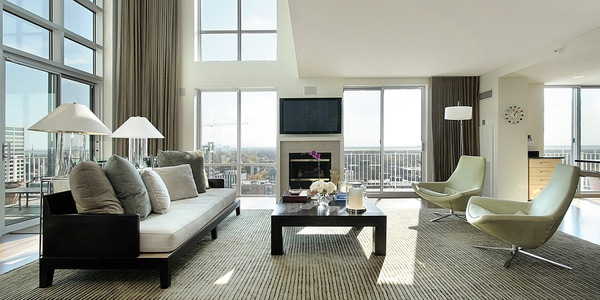 Use a centrepiece for your living room table or shelf. You can use fresh flowers if you want. Use a unique vase, too. Aside from fresh flowers, you can also look for other interesting centrepieces that can add beauty and accent to your living room.
14. Conceal your television.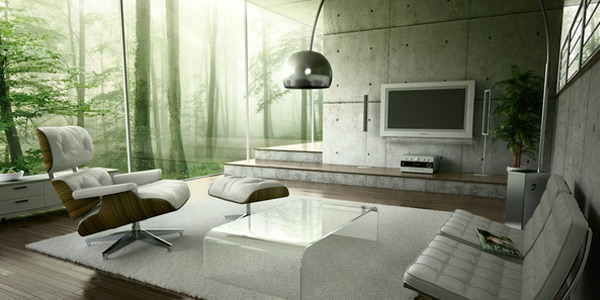 Oftentimes, the focal point of a living room is the television. If you do not have a flat-panel TV that is very sleek, conceal it if you want to by placing it inside a cabinet. Also, your living room should have a dimmer switch so that you can switch you room into a home theatre by dimming the lights. You can have a curved ceiling baffle to improve your acoustics.
15. Observe coordination.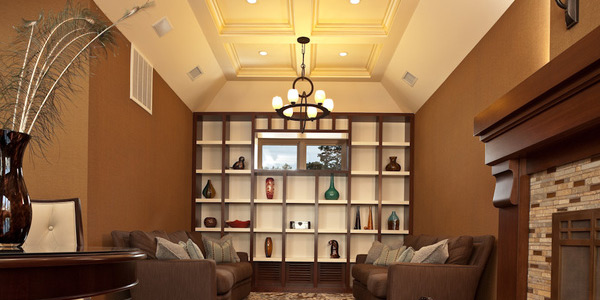 You can match your living room to the rest of the home's room by observing coordination. You can do that by following a specific color scheme. But if choose to use a different color in your room, you can still have coordination by putting certain decorations or accessories that you have used in the other parts of the house. This will create a sense of balance in your house and it will look more organized.
Well, for sure, you will be able to have a good living room design if you try to consider the points above. Also, what contributes to having a good design is by planning ahead and by making sure that what you have planned for is what you really love. You would be wasting money if you change your mind every now and then. Have a good time designing your living room so you will enjoy an inviting and cosy atmosphere!