15 Gorgeous Oval Dining Table Designs
Dining tables are one of the most important furniture in one's home for it is where we dine and entertain guests at the same time. The dining table is one of the witnesses of family bonding and established relationships created over a delicious meal and a healthy plate of serving. That is why, you won't see a home without dining tables.
As people and designers become more creative, various dining table designs were already created. One of those innovations are Oval Dining Tables that made use of different materials or a combination of materials making it unique and sturdy. So, let us now take a look at 15 Oval Dining Room Designs that will add a great deal of beauty to your dining areas.
Stammtisch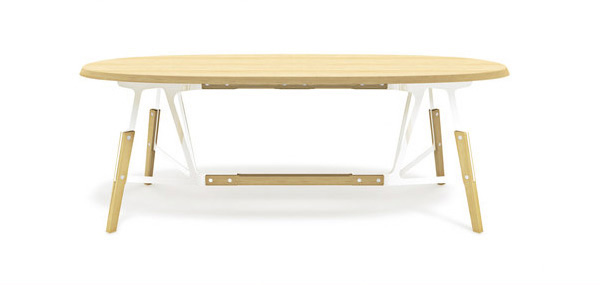 A table designed to give a social, warm yet visually lightweight table with a smooth oval shape for a larger number of people to dine in.
The Round Table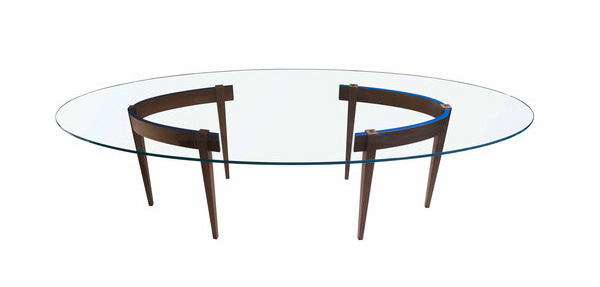 A glass top wide enough for comfortable dining seated on a solid Italian walnut base.
Arc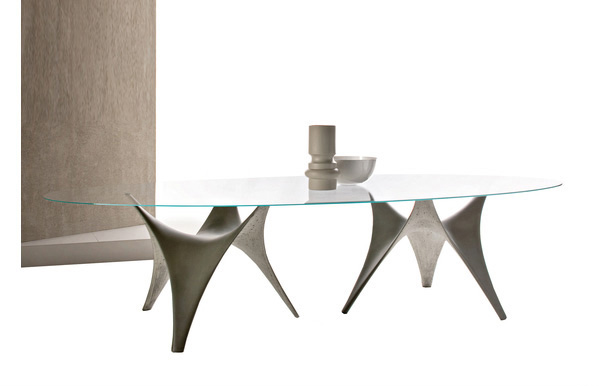 Inspired by the lightness of a tent, this contemporary piece made use of innovative material mixes of cement and organic fiber making it strong and elastic at the same time.
Arpa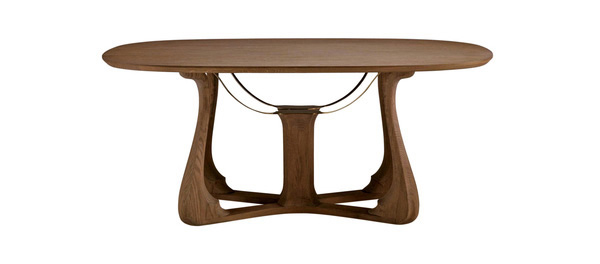 The legs of this table is inspired by the Queen Anne and Regency Style. Amazingly, the legs are convertible. It will take a different look if you turn the legs upside down giving you a seemingly new table.
Glenn Dining Table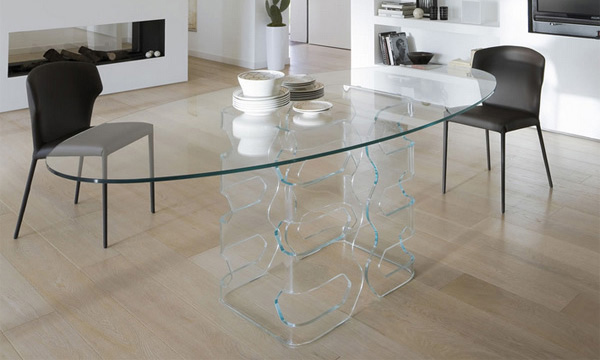 This table certainly achieved a clean look with its glass materials.
Layer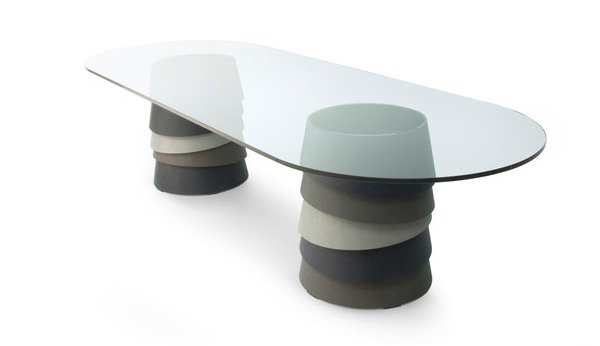 You'll certainly know why this one is called layer. The base is made from superimposed conical rings in various shades.
Oops Dining Table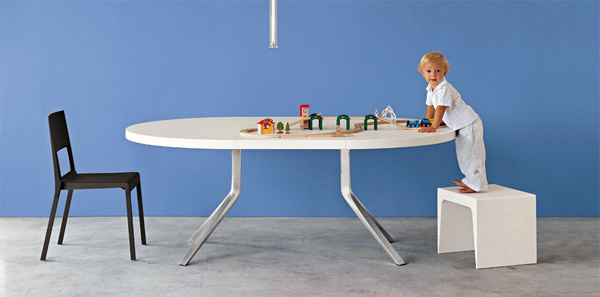 Look at is legs that has a distinct angle! The white table top makes it look clean and inviting.
Stabiles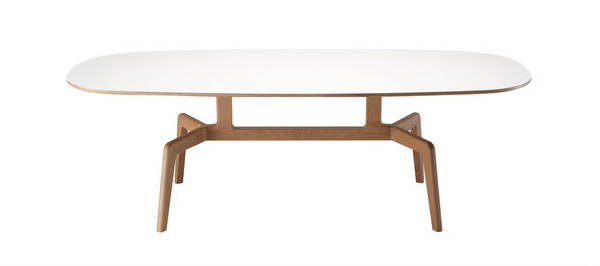 Made of heartwood, this table is perfect for domestic situations with its being functional and elegant at the same time.
Tons Oval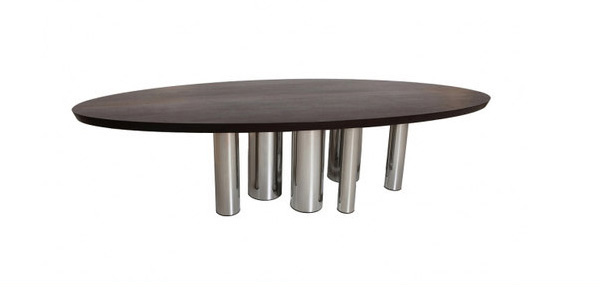 The base of this dining table is unique but is sure is sturdy!
Controversia Oval Extension Dining Table
A table that can be extended to welcome more guests to dine in. Impressive isn't it?
4to8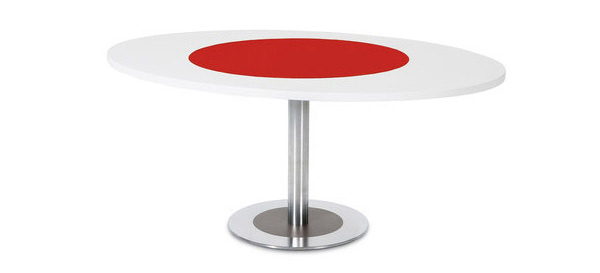 A round table at the center and an oval ring around it. This table has adjustable width with its external ring that can transform it.
Ciccio-Table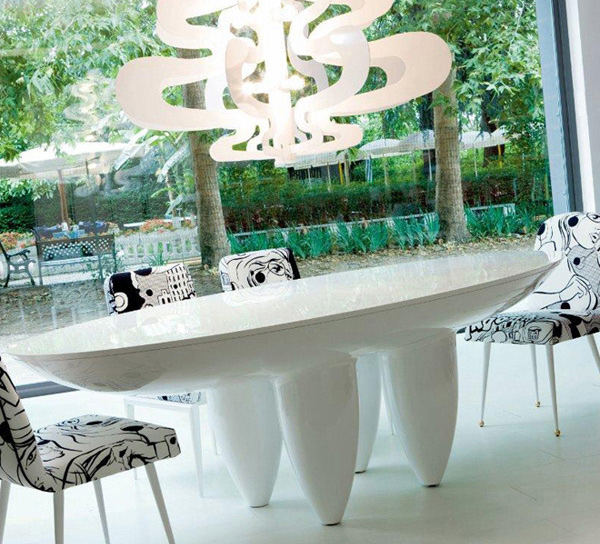 With base steel and glass top, this table is surely a modern inspiration.
Boeri Collection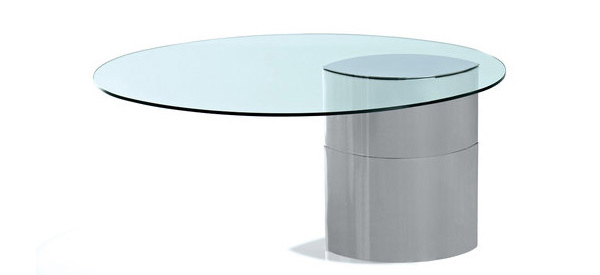 Base is made of still and you do not need to worry for it is designed to balance the oval glass top.
Pablo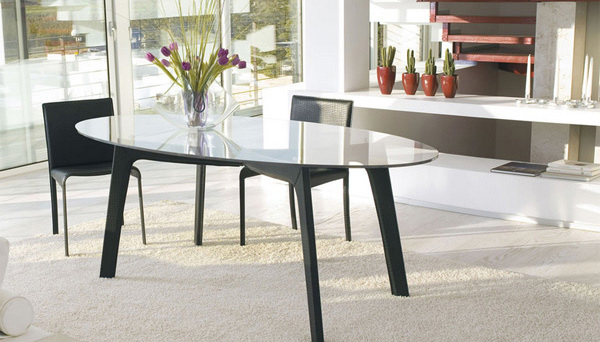 Simple yet elegant-these words perfectly defines the Pablo dining table.
Master Bedroom Landing Image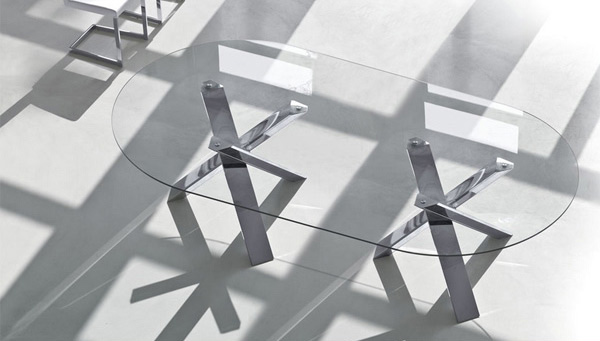 Another dining table with modern touches that can make one's dining room look appealing.
It is indeed an amazing thing that even dining tables can now come in different styles and shapes. You might have seen our collection of round tables already and this time, oval dining tables are the star. Look forward for more furniture design inspiration here in Home Design Lover.