20 Exceptional Round Dining Table Designs
When we speak of furniture, tables would always be part of the list since it is very useful for our everyday activities from the living room to the dining room. Even in bedrooms or outdoor living areas, tables are very much useful. There are different types of tables depending on their usage. For now, we will look into dining tables- round ones, that is. The usual table that you see in dining areas are rectangular in shape or square maybe if it is a small dining area. But there are some homeowners who like to have round dining tables which also works well for the dining area.
So, we have collated some round dining table designs that would suit to any type of dining area. Your dining chairs can make the difference for this look. But let us take a look at these round dining tables without the dining chairs so you can appreciate their beauty even more. So here we go, check out these 20 Round Dining Room Designs:
Hydra Round Dining Table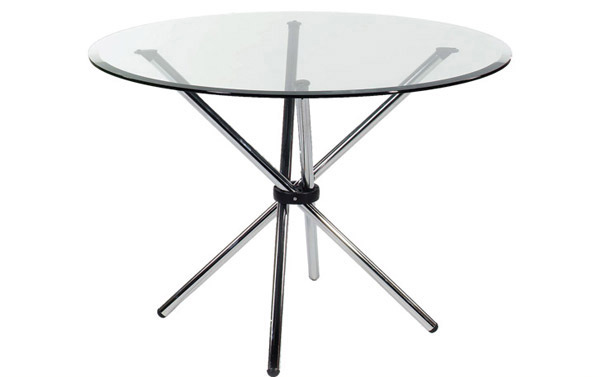 Glass top and stainless steel for bottom part for an interesting chic look that can instantly enhance any dining area.
Hagia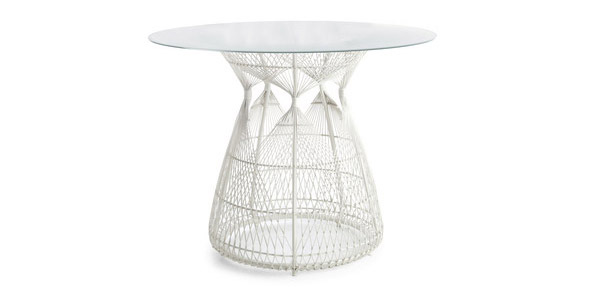 Hagai is intricately hand-woven on lightweight aluminum frame basking in its royalty and luxury.
Nasa Dining Table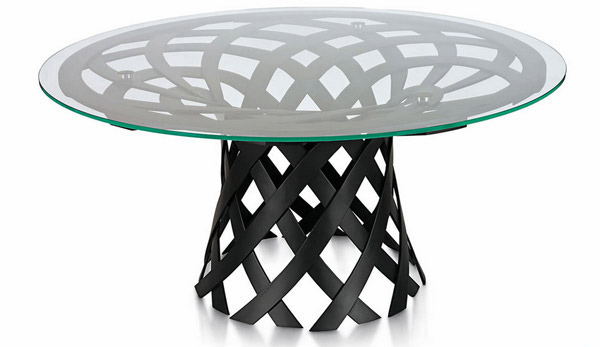 The weaved part is certainly breathtaking especially if you use bright colors for it. This item can be customized just the way you want it!
Siena
A table perfect for your dining room especially if you want to get a contemporary look.
Tango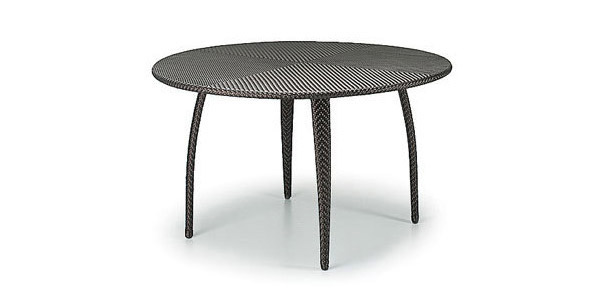 Pieces from Dedon designed by Richard Frinier have the distinctive herringbone weave. This dining table has flowing shapes and sensual lightness to add a soft yet appealing touch to your dining areas.
Theo Dining Table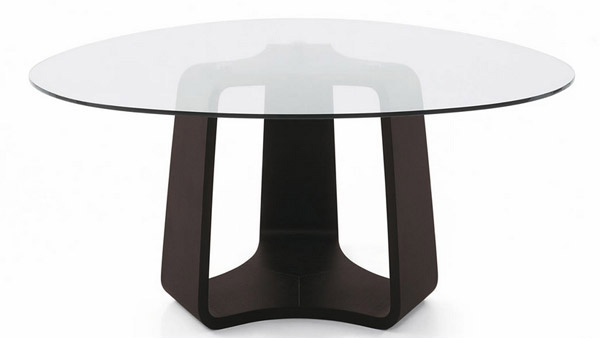 Don't let your dining table be just a dining table. Let it shine in your room like this Theo dining table.
Dining Table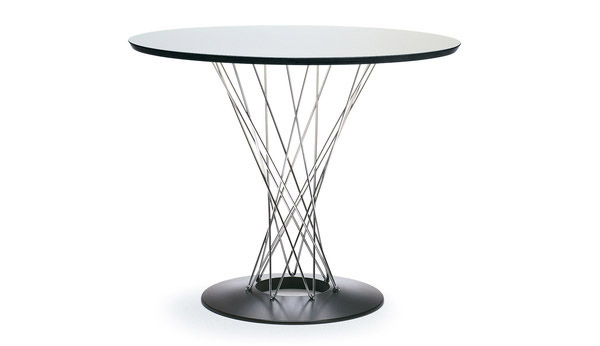 This can be named as one of the most elegant dining tables in the 20th century with chromed rods at the supporting base.
Athene Glass Top White Round Table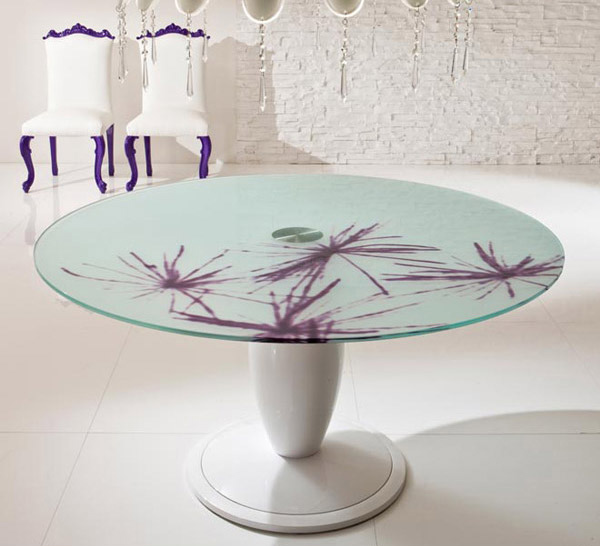 Greek inspired design which is obvious by its name. Athene has acid etched effect glass top with silk screen printed flower petals.
Bellows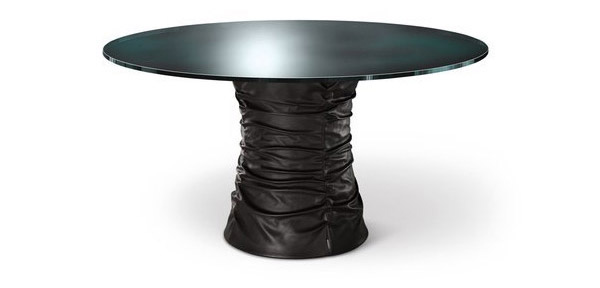 On the tables base are gathered leather in soft and sturdy folds. What makes this piece unique is its capability to change its height.
Dragnet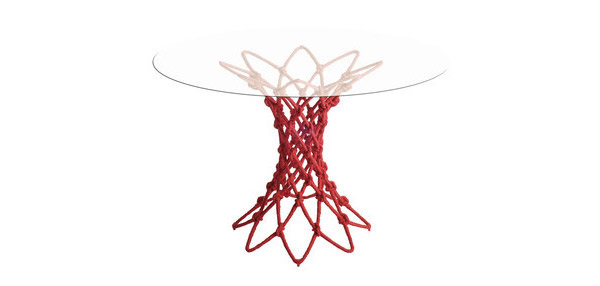 One look at this one would make you think it is not sturdy enough. But this piece made use of fabric twisted and wrapped on steel to give it a contemporary chic flavor.
Round Dining Table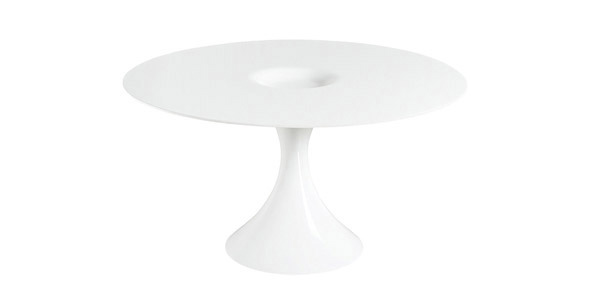 A flat surface with a sudden dip in the middle making a bowl that is actually part of the table.
Heaven Round Dining Table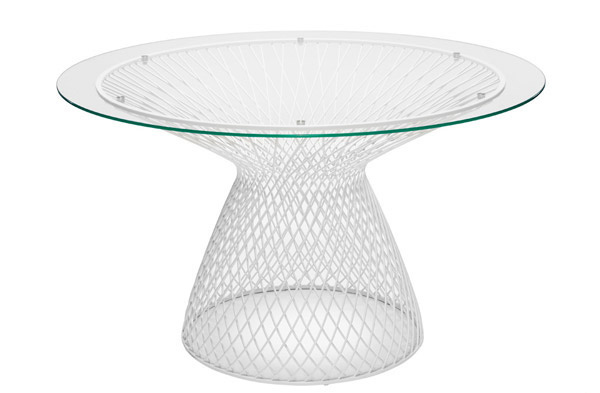 Galvanized steel rods interwoven and welded together are used for its support with a grey tempered glass table top.
Manolo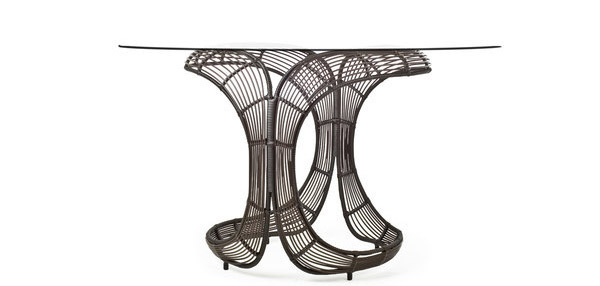 Kenneth Cobonpue did it again for creating another beautiful round dining table inspired by the seductive curves of a lady's sandal.
Popov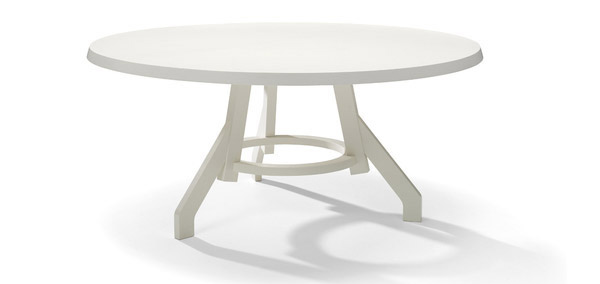 A simple dining table that has a beautiful design fitting for both modern and contemporary dining areas.
Berkeley 63″ Dining Table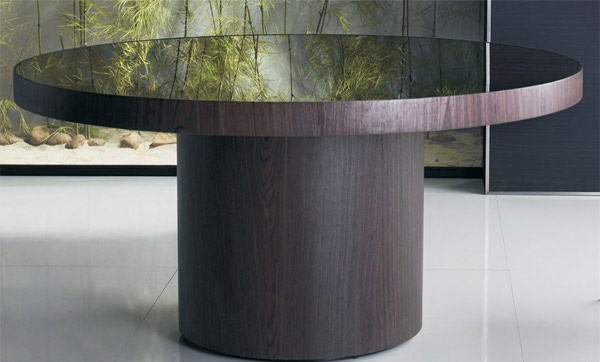 Dining with 8-10 people would be so much fun in this big round table made from durable lacquer.
New Legacy Collection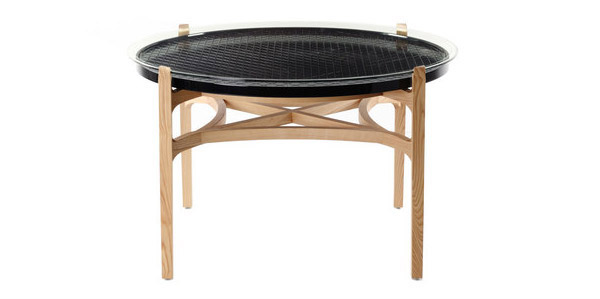 Combining traditional craftsmanship and modern works results into this beautiful piece of wood and clear glass etching.
Solid Dining Table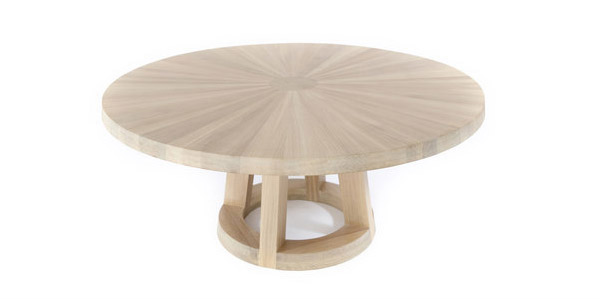 Having a unique character with its usage of wood to create beautiful lines for this round table.
Solid Dining Table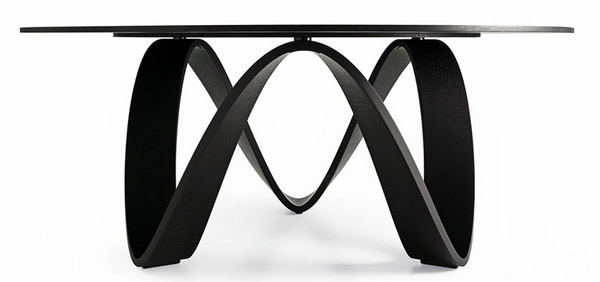 Its support is indeed unique and beautiful taking the form of waves.
Tablet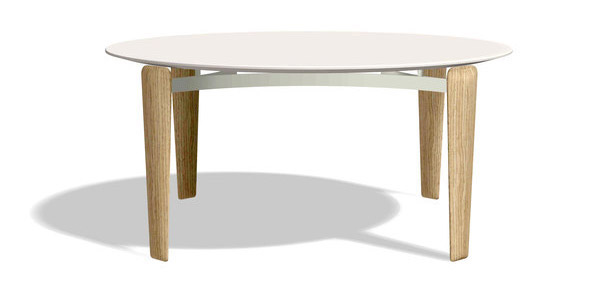 Distinctive wooden legs are used for this dining table which are carefully crafted to some up with this form.
Stone Round Travertine Table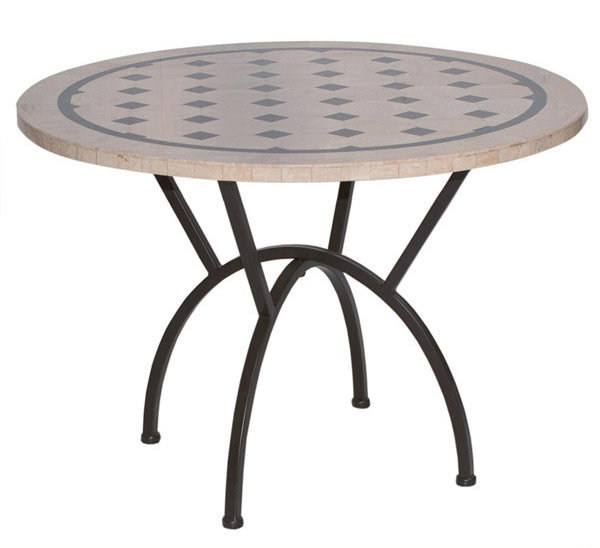 A beautiful mix of wrought iron and natural stone creating an exceptional style for the dining area. This can also be perfect for an outdoor table.
Dining tables these days are not merely designed for function but also for aesthetics. It is an amazing fact that these tables were designed with shocking inspirations and ideas. This is a proof that designer's ideas are getting better and wilder! Homeowners are greatly pleased with that since they are given exceptional choices for their dining tables! You can check out some Modern Dining Room Designs or you can also read some helpful tips on How to Choose the Perfect Dining Set for your Home.