Nebbessa Table: An Ultra-modern Sleek Desk Design
I'm sure you have seen many cool desk tables especially those that have modern and contemporary designs. But you will see a different level of creativity and artistry when a something comes with an ultra-modern design. You will feel like it is made for a place that is out of this world. It might even appear like an element we will see in sci-fi movies. But they really don't have to star in a movie because they can also be seen in your very homes.
If you have a work space in your house and you want it to be striking and stylish yet functional at the same time, you might want something like the Nebbessa Table. It is glossy and exhibits a different level of fluidity. It displays smooth curve lines that somehow appear strong too. And it is an ergonomic piece even if it just has one leg. The design is so sleek and unique too!
It doesn't have storage spaces because a smaller version of the item could serve for that purpose as seen here.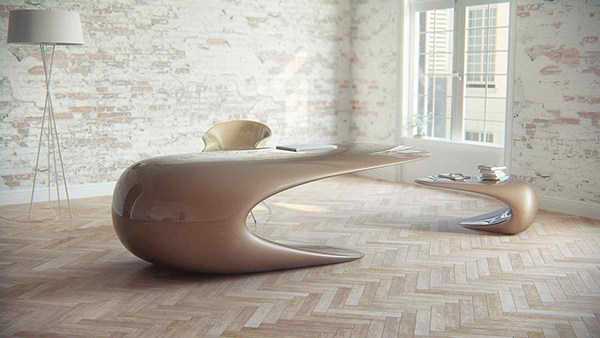 Nebbessa Table is inspired by wave formations. You will even feel like you could grab a surf board and get into the top of it.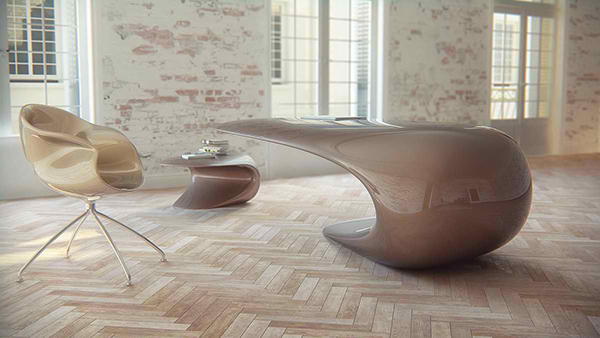 The surface reflects light giving it an original and luxurious feel.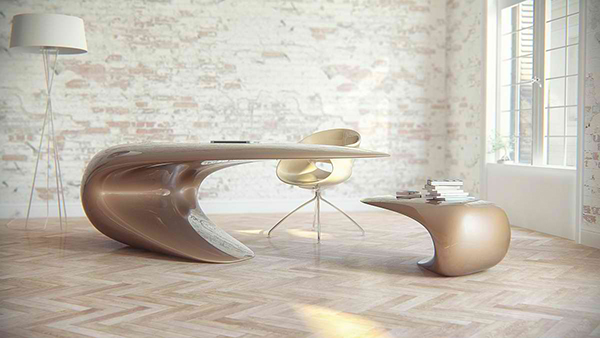 The design is a result of the designer's aim to "redefine the notion of fluid powerful formal language". And I guess they really achieved it.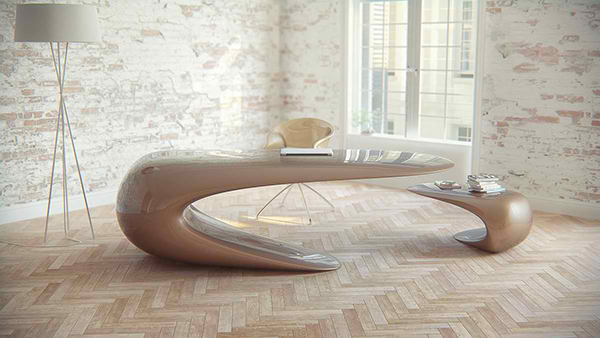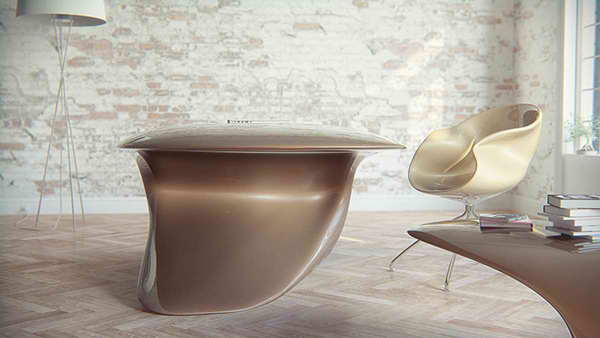 This desk can also be paired with a coffee table and a chair.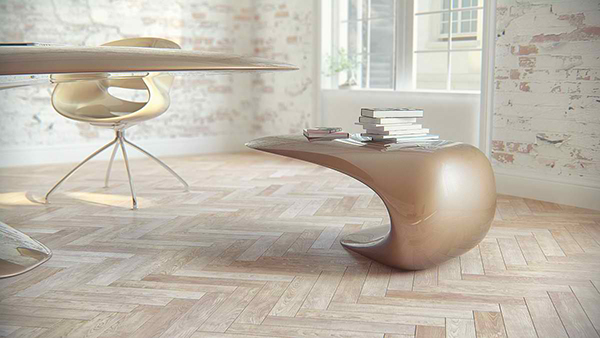 It is so glossy that it reminds me of a bath tub! You can even see yourself on it.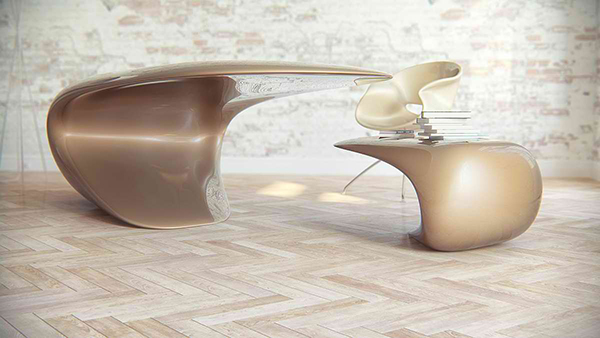 Its dynamic continuous geometric form will look perfect in any space may be it modern or even classic.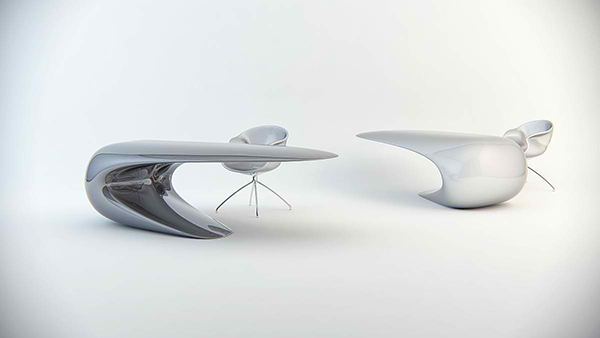 And it comes in other colors too which is of course a good thing.
Cool, right? It does look ultra-modern and would fit in a space with that kind of feel. It would also be sleek addition to your space too. This table from Nuvist is one good take on modern furniture design especially with its smooth curves and glossy look. Would you use a desk like this?