20 Ravishingly Beautiful Red Full Beds
In ancient times, red was the color of Mars, the god of War – the planet Mars was named for him because of its red color. Red is a strong color that signifies a lot of things – hatred, passion, aggression, passion, heat and war. While this color is mostly associated with love, when we see red beds, for sure – it is the positive aspect of red that comes to mind.
We already had a list of full beds in other colors, so we thought, why not add a list of red full beds? And now, we have a list right here of red full beds that might interest you in getting a bed like one of pictures in here. The beds in this list are created for more passion and love in the bedrooms, so, check them out guys!
1. High Arch Red Bed with Nails
The headboard of this bed is a bit similar to the one I have at home, except that it is shaped like a shell and it is pink.
2. Marilyn Red Bed with Jewel Adornment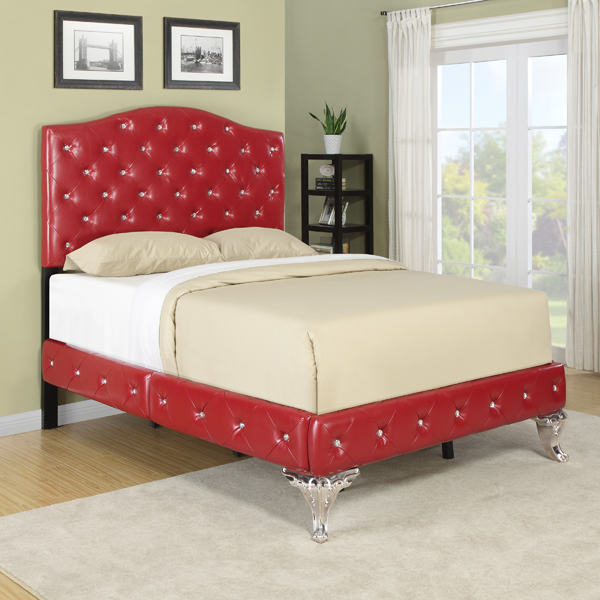 Who says you can't name a bed after Marilyn? This bed is pretty and big enough for a wonderful sleep at night.
3. Rory Red Full Bed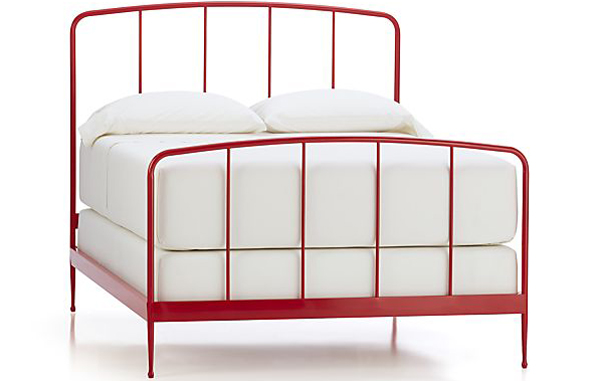 In the beds in this list, this one may look so simple and ordinary – but I don't know, I love it! I's love to have one at home!
4. Beautiful Red Bed Design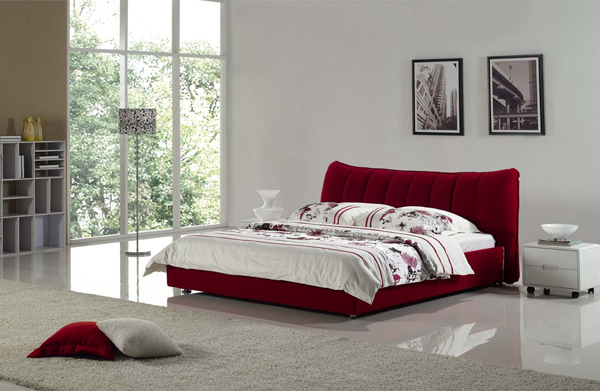 Beds this huge are only comfortable if you have the best cushions! From the looks of it, this bed sure is looks comfy and wonderful.
5. Akkor Red & White Leather Bed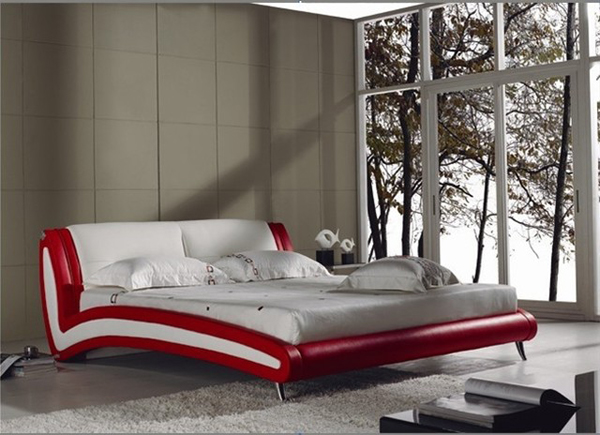 Bring a stylish two-toned flair to your bedroom decor with our Akkor Red & White Leather Bed.
6. Candy Apple Red Finish Bed Frame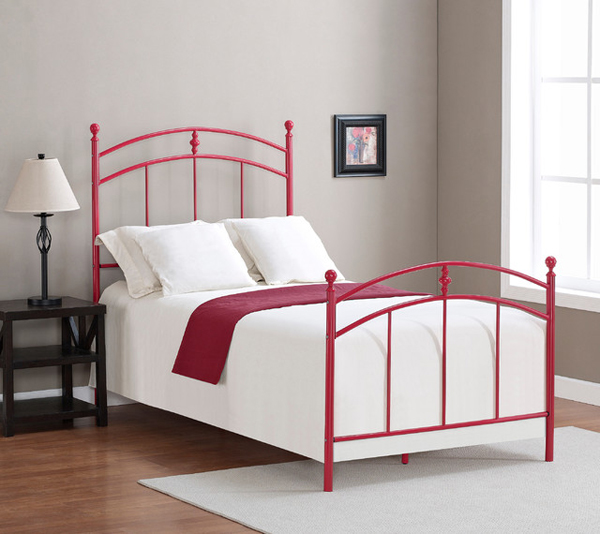 The name of this bed is really yummy! Candy and apple! I like this bed like the Rory bed above.
7. Carmen Fiona Red Graphite Bed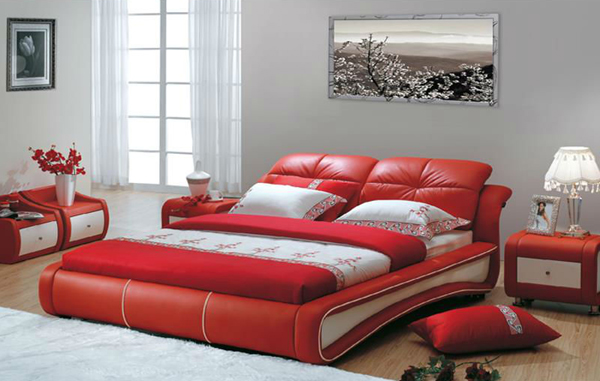 Carmen Fiona is a lovely bed – the base and headboard of this bed looks ravishing and contemporary.
8. Dream Bedroom Red Leather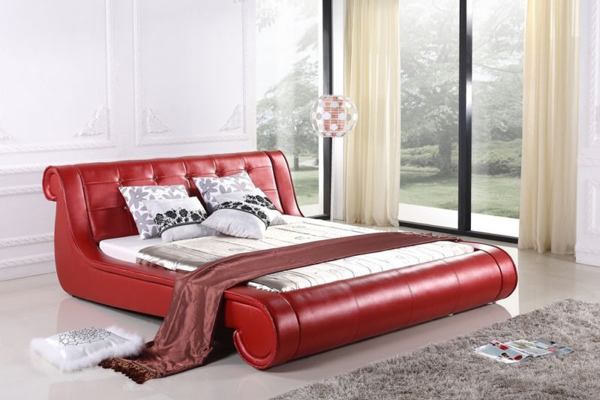 This red bed is really dreamy! I'm not sure, but this bed looks like a gondola of some sort because of the curves it has.
9. Andorra Red Bed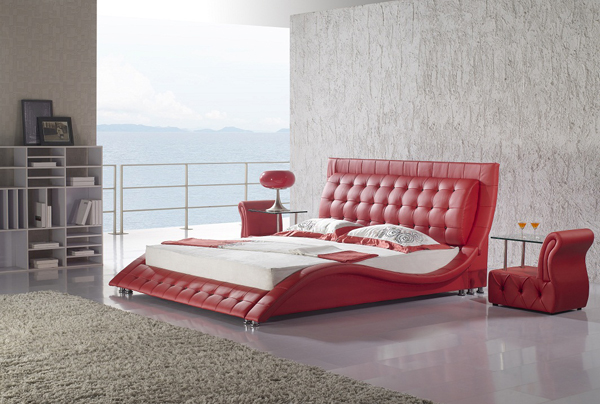 Look at how the headboard of this bed reminds us of the seats in an expensive cinema in the mall. Andorra has a high back and leather material for the entire bed frame.
10. King Size Red Faux Leather Bed Frame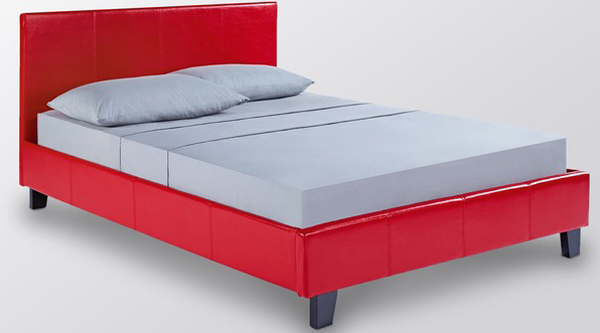 The lines of this bed makes it rather stiff and uncomfortable, but these lines express sleekness.
11. Luxurious Red Tufted Bed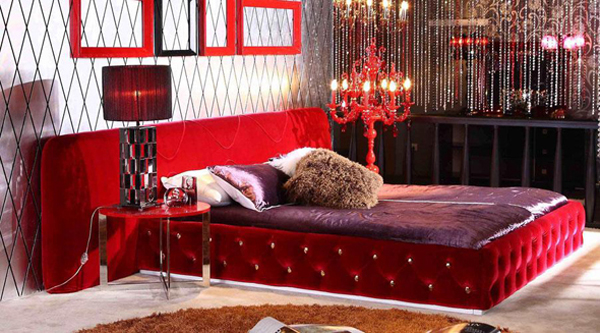 This tufted velvet red looks romantic and really inviting! Notice the glamorous lamps on both sides – they are so pretty.
12. Marachino Red Tufted Wingback Bed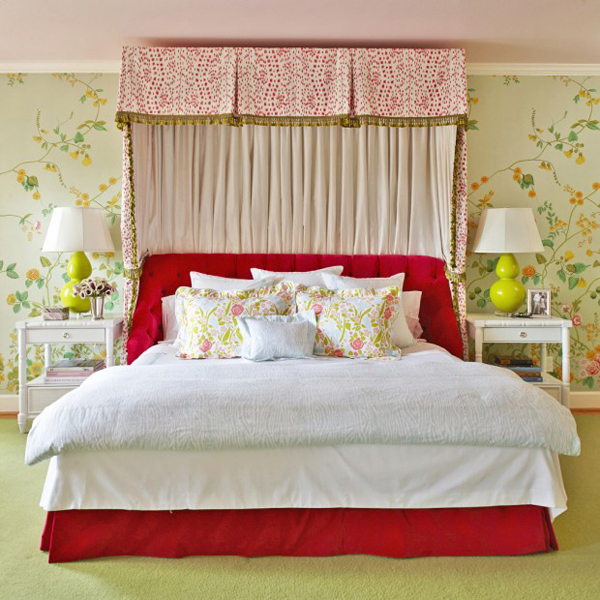 Here is a beautiful bed that seems to be intended for a princess!
13. Nail Button Tufted Wingback Bed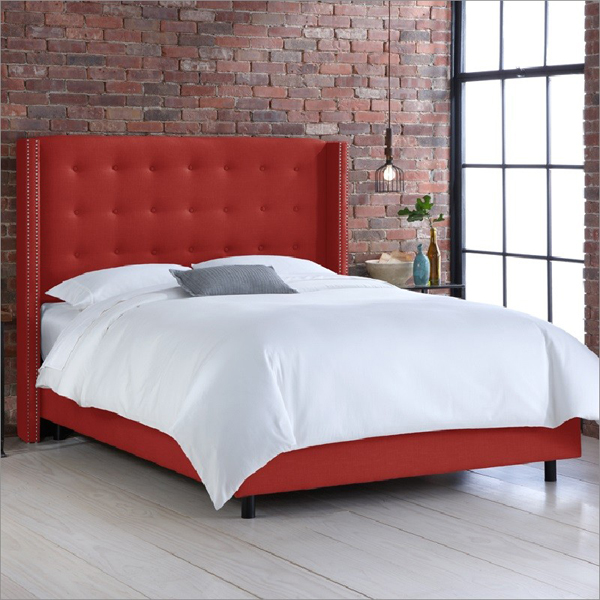 Don't you think that tufted beds looks great? Any bed in this list which is tufted or nailed looks amazing!
14. New York Upholstered Platform Bed in Red
New York features a modern look that is sure to engage your room with comfort and innovative style. New York boasts a luxurious padded headboard for comfort and design appeal.
15. Fancy Red Bed in a Red Bedroom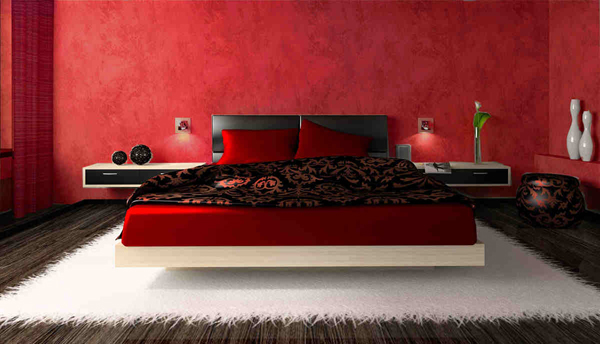 This is a beautiful version of a red bed in a red bedroom. The details on the bed and the bedroom is actually interesting and lovely.
16. Rivington Tufted Wingback Bed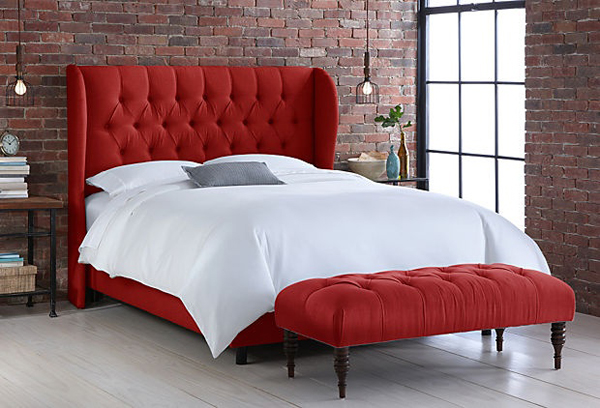 Rivington comes with that awesome foot stool at the end of the bed. Love it or hate it?
17. Rochester Corner Bed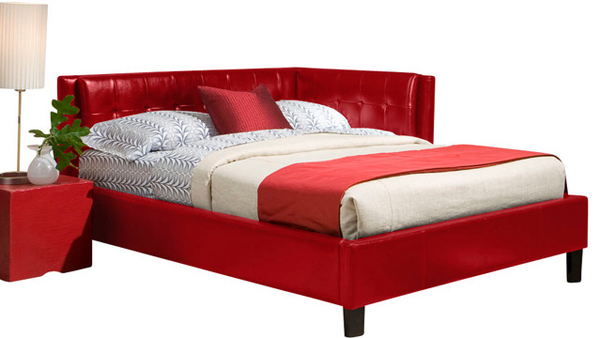 Rochester corner daybeds have a clean tailored look with their squared off silhouette and low profile head and footboards.
18. Stanton Red Faux Leather Bed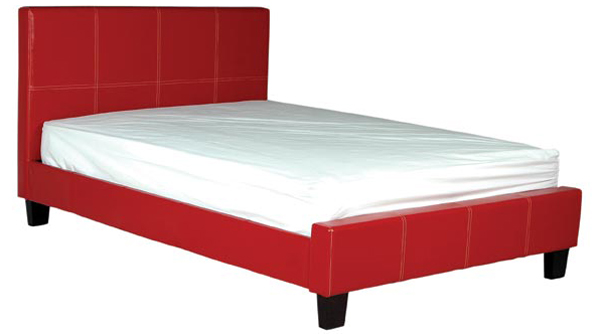 A regular red bed you can easily find in a home depot or department store.
19. Sunday Scarlet Red Bed Frame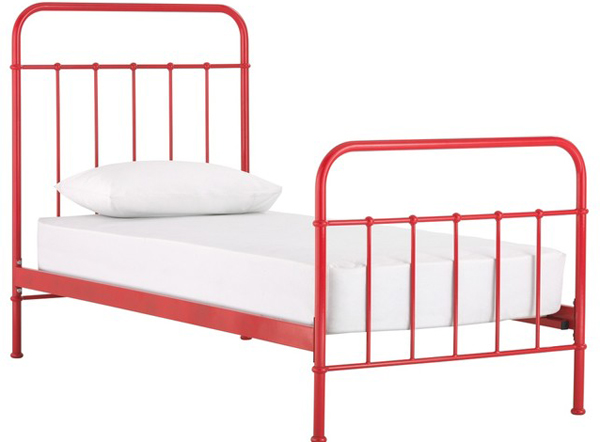 This Sunday Metal Bed features a vintage-inspired frame, perfect for either an adult's bedroom or a child's bedroom. Crafted with soft round corners and powder-coated in a beautiful scarlet red finish, this bed frame gives a modern twist on an older look which will suit every style of living space.
20. New York Upholstered Trundle Bed in Red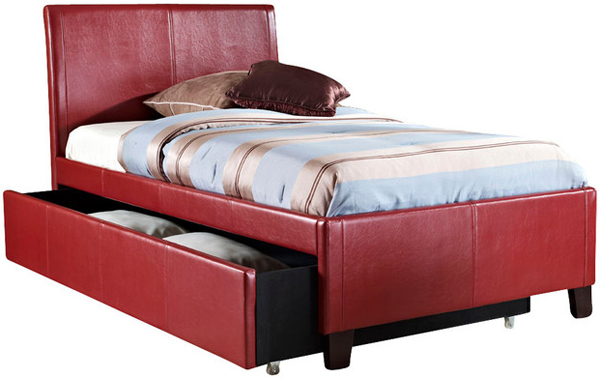 Here is a trundle bed created with a modern materials and modern concept of multi-function.
Red is the color that most attracts attention. Surveys show it is the color most frequently associated with visibility, proximity, and extroverts. It is also the color most associated with dynamism and activity. So, having a red bedroom or having a red bed creates more activity in the bedroom – what do you think? Well, there are other full bed colors too that you can use, when you see the variation of colors, tell us what you think about them!