15 Stunning Cottage Dining Room Tables for Your Homes
Whenever we see cottage-inspired homes, we always are enthralled with the thought of the beach and all those days you want to spend under the sun. The beautiful and homey feel these homes have in them is always exciting and heart-warming. These moments are those times we want especially when we have been pretty overworked and somehow in the verge of really of wanting to leave the city.
Today, we will be showing you 15 Stunning Cottage Dining Room Tables for Your Homes which we are sure will not only make you fall in love with them but will also make you want to get one yourself. The designs range from circular tables to mostly rectangular. These are all made from wood which complement any home design and concept, let us go ahead and check them out.
30th Avenue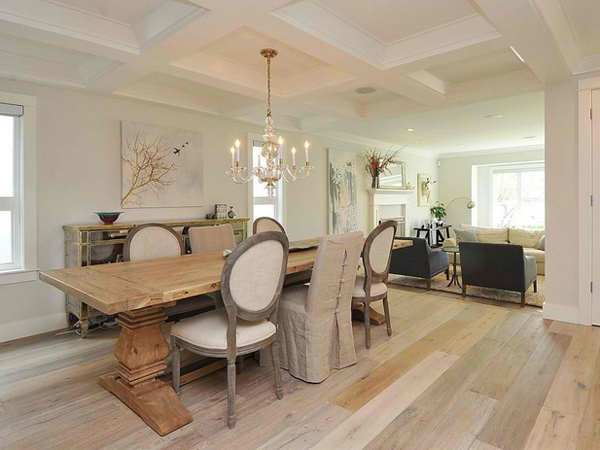 This home in white has elaborate coffered ceiling which make the space increase in value; but with this lovely dining set, we can say that this space is already close to perfect.
A Ranch Re-Dressing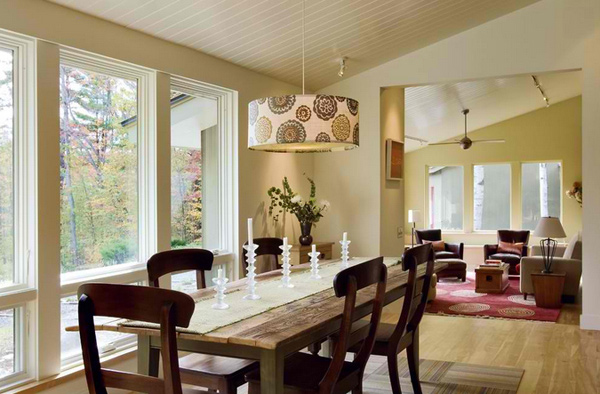 We like how simple the chairs on this set is, but note the battered rectangular dining table which is then complemented with a cutesy pendant and candle holders.
Atlanta Lake Home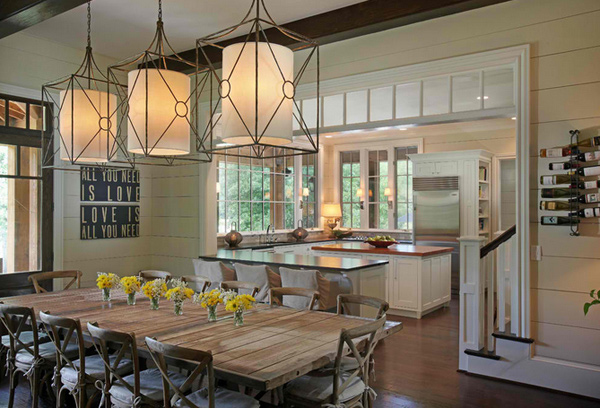 Stunning pendant lights which sure cost a pretty sum of money – but it sure is worth it because it is beautifying not only the home in general, but also the wooden rectangular table with matching pretty chairs.
Barton Creek West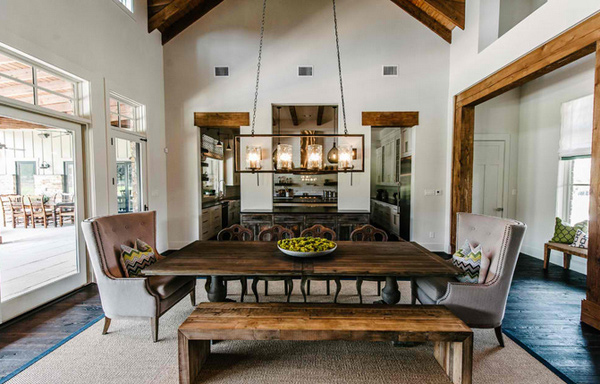 Mixing and matching chairs is one way of making your dining areas interesting and catch attention from visitors. This dining set in Barton Creek West is indeed pleasing to the eyes.
Cabin in Fitch Bay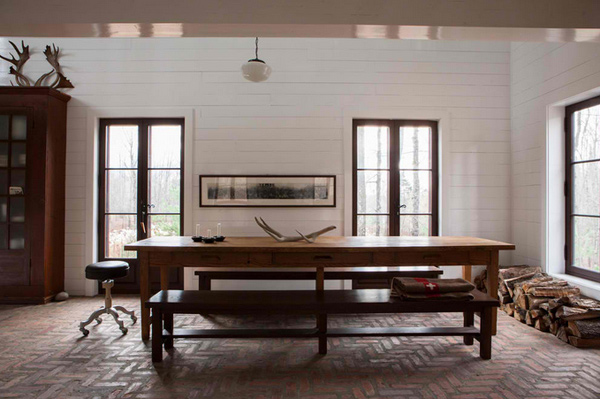 White walls, brick floors and wooden dining set – and have you noticed the chopped wood on the sides? Pretty legit right?
Chicago Traditional Dining Room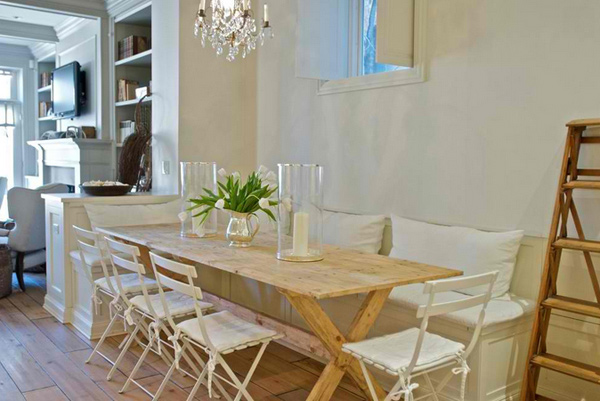 This dining area is one of the prettiest sets we have in this list. It's in white and is matched with a wooden table, and accentuated with a wooden collapsible stairs.
Cottage Dining Room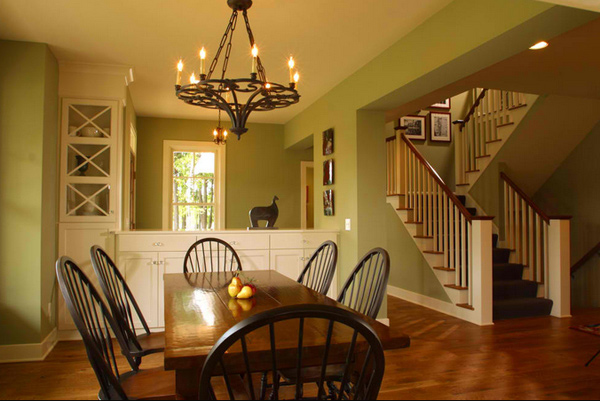 Rob Brenner Architects did a great job in beautifying this cottage home. The green walls and wooden floors make the dining set feel like a huge chunk of chocolate – who wouldn't want that for a table?
Cranberry Lane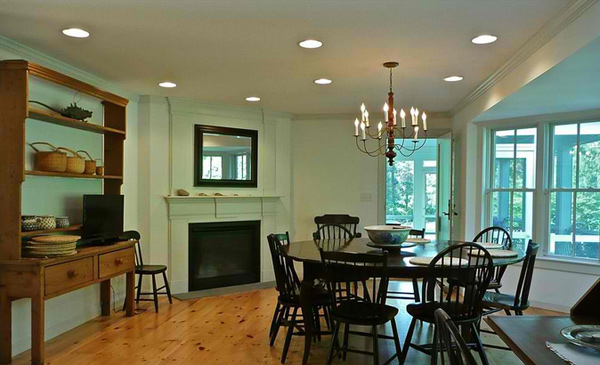 The only circular dining table in our collection – matched with cutesy chairs, this dining room sure is a lovely home in the making.
Family Heritage in a Modern Home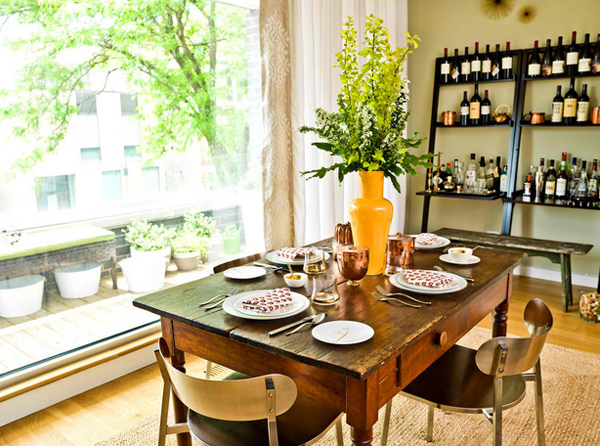 Simple and small dining table and chairs which are complemented with eclectic decors with a great view of the outdoors. One perfect set up for a great meal!
Hillside Retreat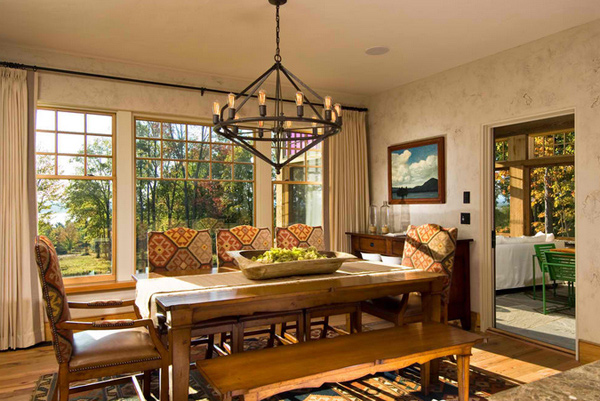 A long stool is one way of adding a seating area for a rectangular table. The color palette is all earth tones – from the walls to the floor. It's simple but pretty.
Klein Residence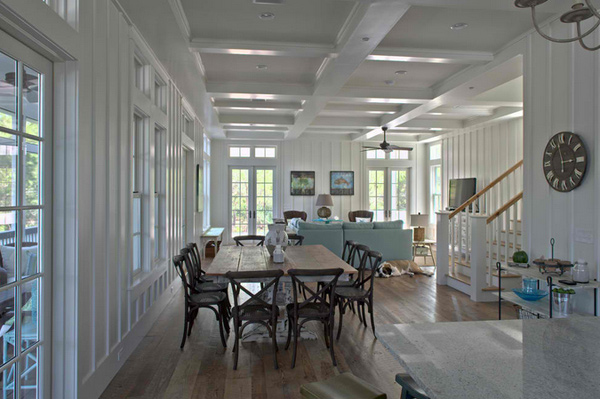 The Klein Residence is one fascinating space to live in. Just look at it. A dining space made in heaven.
Lake Oswego Home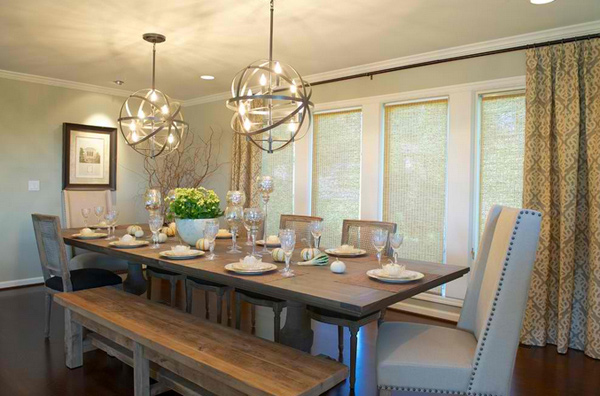 Just by looking at the beautiful pendant lights, we can definitely say that the homeowners has good taste; so as the designers. From the selection of the lights, to the chairs and the window designs, we sure see how stunning the choices are.
San Diego Eclectic Dining Room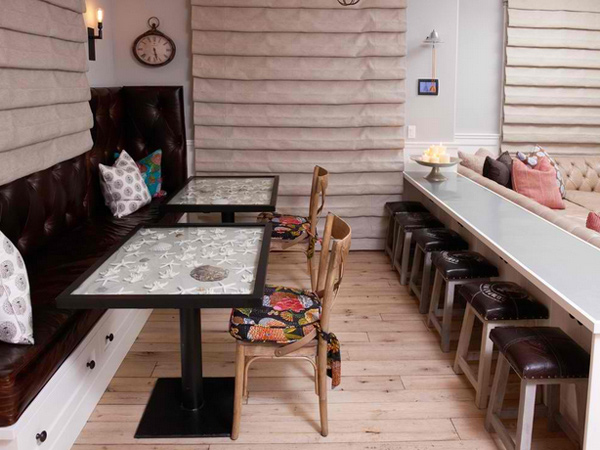 A while ago, we were talking about the wanting to be in the beach and all that; here we see tables with starfishes in them. White, simple and plain lovely.
Timber Frame City Home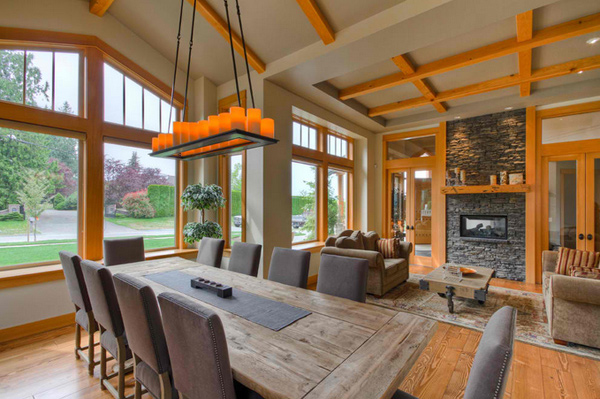 Wonderful home and great view – who will not love this? The large dining table and the comfy chairs suited for a king. We just love this.
Toronto Contemporary Dining Room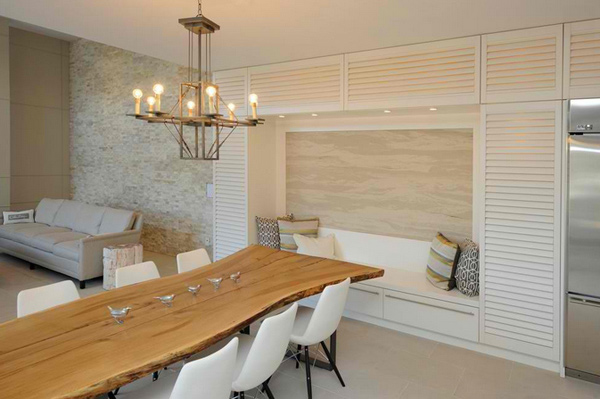 Note the light-colored wood used for the dining table – it's distinct and specially done for this Toronto home. The seating area on the right is pretty pleasant.
Pretty much a lovely list, don't you think? The 15 Stunning Cottage Dining Room Tables for Your Homes are designed by wonderful designers and planners who wanted to make the most of what the clients want for their homes. The main goal was to make it as homey and comfortable without compromising the function and beauty of the spaces they have. For more table designs, check out 15 Fascinating Dining Room Tables for Small Spaces and tell us what you think. Have fun!