A Burst of Colors from 20 Dining Sets with Multi-Colored Chairs
Usually, we would see dining rooms having dining sets in single colors. Like most of them would be in brown, white or black. Although, some would also use a combination of two colors like black and white. But seldom would you see dining sets that are comprised of multi-colored chairs. Maybe because designers and homeowners are hesitant to experiment this kind of look for their dining areas.
Well, you shouldn't be afraid to do so because they actually look beautiful in whatever type of interior you have. We have collated some pictures for you so you will see how lovely multi-colored chairs can be when used in the dining area. The designs you are about to see come in various interior styles from modern to shabby chic and contemporary to rustic. Check on them and be inspired with their burst of colors!
Neville Casual Multi-Color Dining Set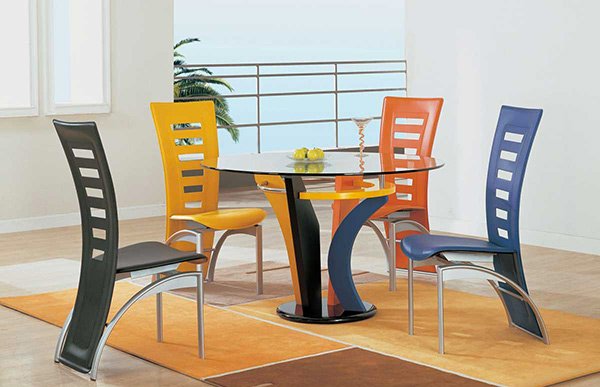 Multi-colored seats fits in any ultra-modern decor. This set is so lovely that it can be the focal point of your dining room.
Annabelle Counter Height Dining Set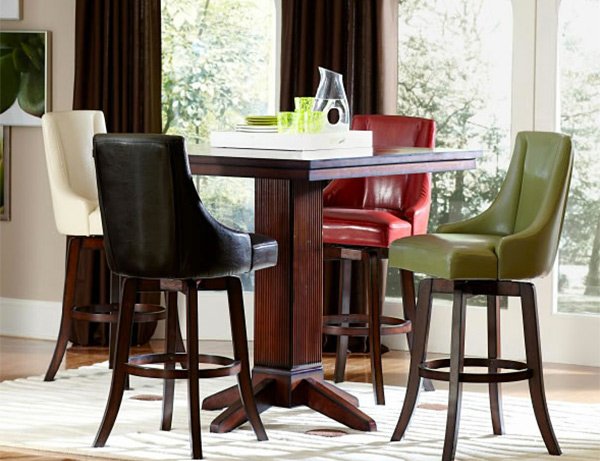 Satisfy your contemporary vision with this set of a pedestal table and counter height chairs in colorful padded seats.
5pc Basca Round Circle Opening Dining Table Set + Multi Color Chairs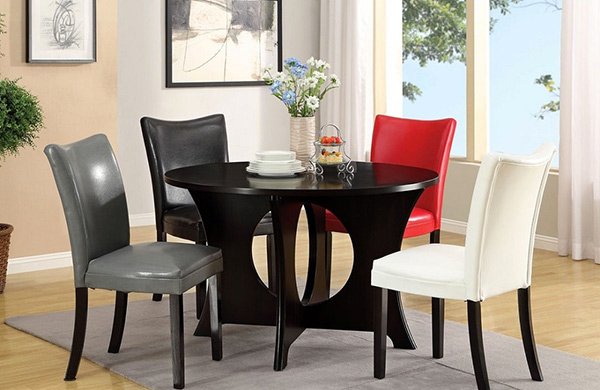 If you want a minimal touch with not so dashing colors, this set of black, gray, red and white upholstered chairs could be a good choice.
Chair Factory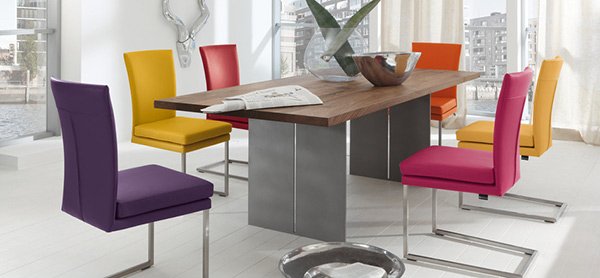 A modern dining set with lovely chairs that will surely be the eye-candy of your dining room.
Montecito Espresso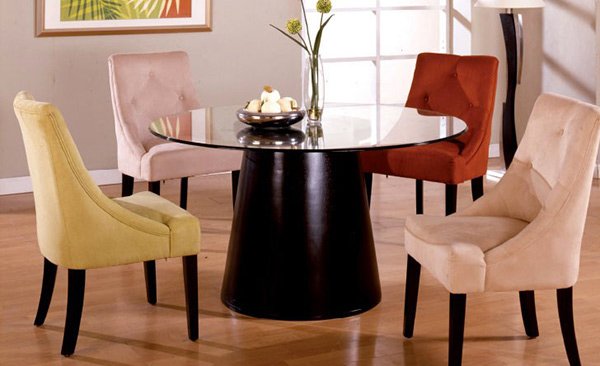 Microfiber for the chairs made it look soft and pretty especially when paired with the beveled glass top pedestal table.
World Imports Multi Color Dining Set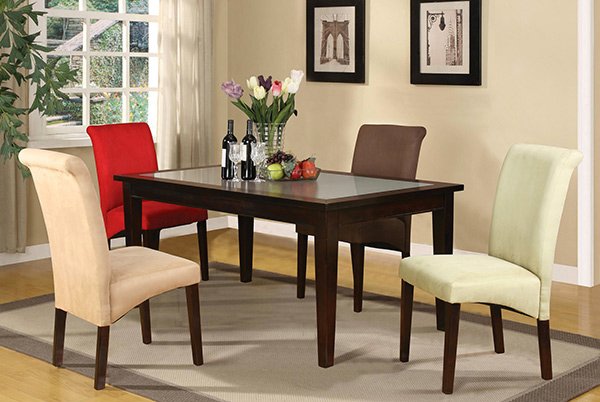 Super soft and comfy chairs in Red, Taupe, Sage, and Chocolate comprise this set.
Mix & Match Counter Height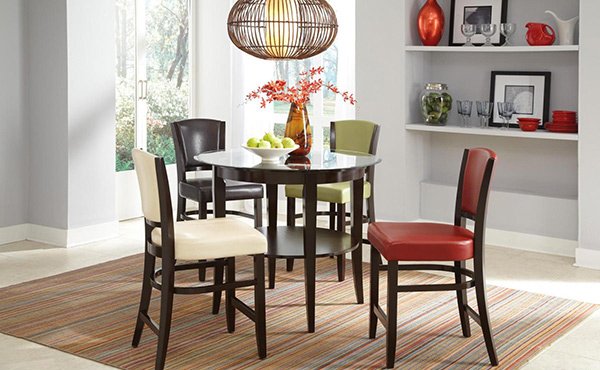 Clean lines and smooth edges are used for this set of mix and match chairs in various colors and Espresso finish.
Newport Multi Color Kid's Dining Set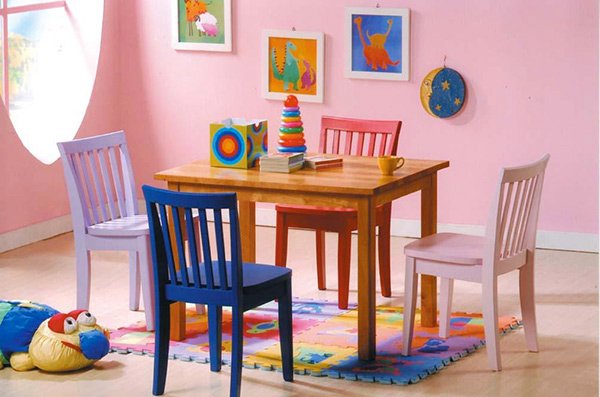 If you desire to create a dining area for your kiddos, this wooden dining set in stunning childish shades is a good choice.
Norman Park House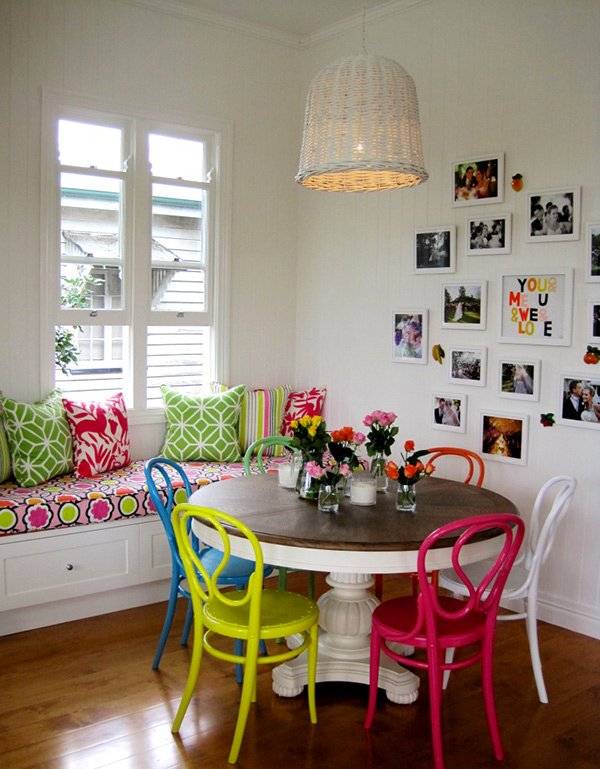 Absolutely beautiful things from Anna Spiro sure did a great job in redesigning the interior of this house. Just part of it is this dining area with colorful dining seats.
Barn Wood Table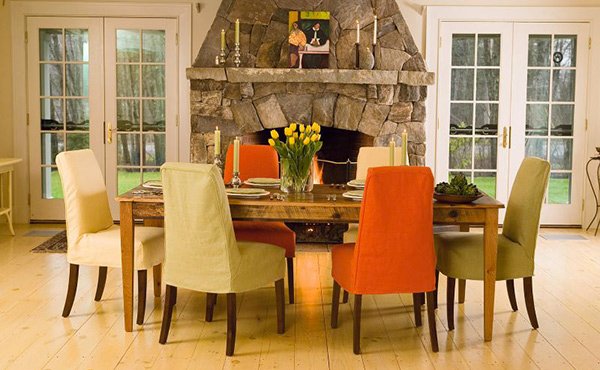 Get a rustic look and a vintage charm with this table but it would look so gorgeous when paired with vibrant seating.
Lowe Home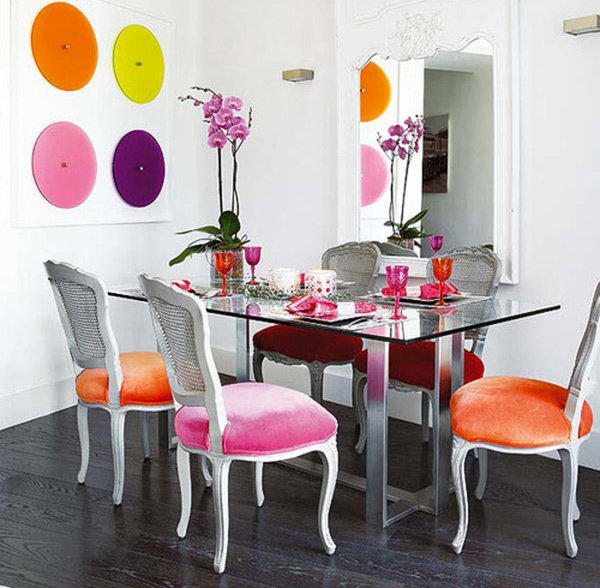 A chic dining room is way to go with these intricately designed chairs with seats in various feminine colors.
34th Street Residence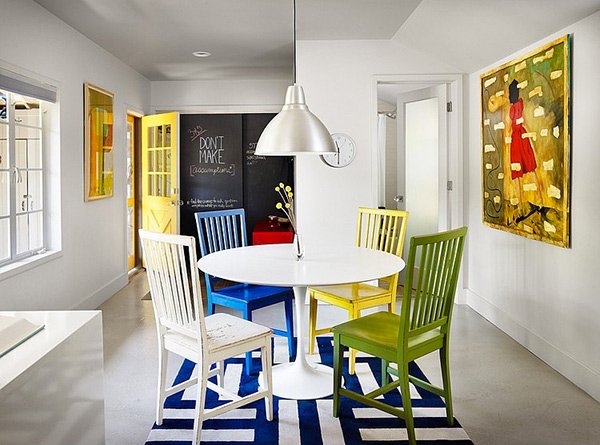 A house interior redesign was made successful as seen in this dining room area with colorful wooden chairs.
Contemporary Dining Table and Chairs Set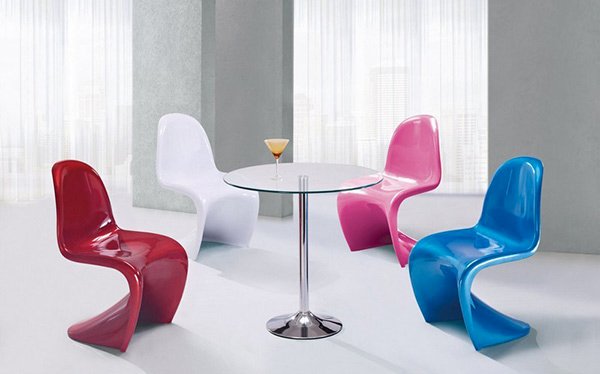 Your modern interior will look stunning with these colorful chairs in vibrant shades.
Interior Love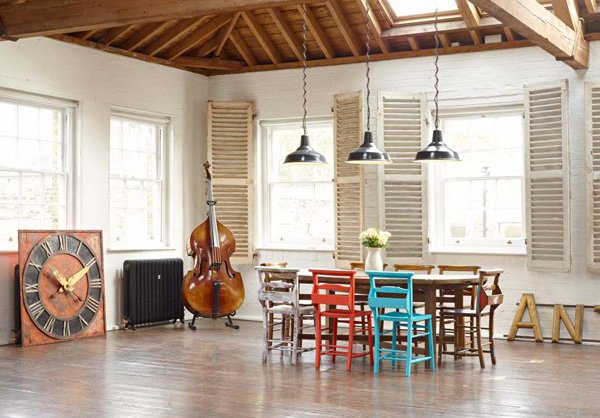 One would surely fall in love with this shabby rustic interior furnished with colorful wooden chairs.
Week of Chairs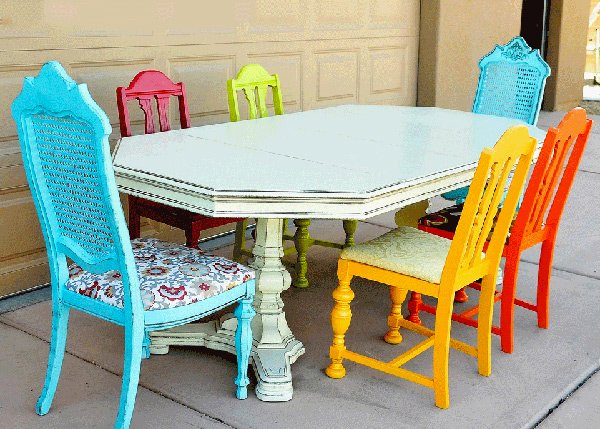 The designer worked on all furniture pieces and came up with this beautiful set that would fit in a shabby chic interior.
Moody Blues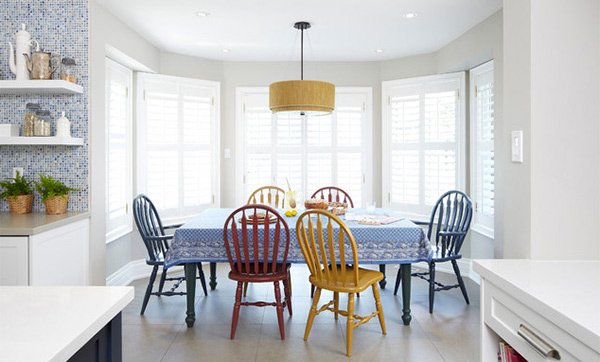 A dining room that looked a bit country and traditional was given a touch of life and fun with these boldly colored chairs.
Eames Molded Plastic Side Chair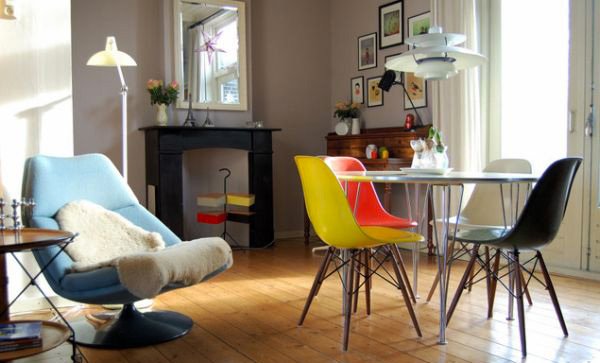 These chairs from Eames are certainly a bunch of beauty creating an appealing dining interior.
Modern Retro Dining Area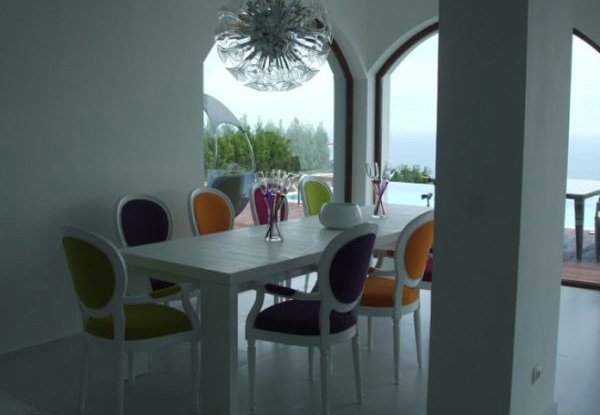 A white dining room had a boost of bold colors from the chair's upholstery making it appear retro-ish.
Dining Area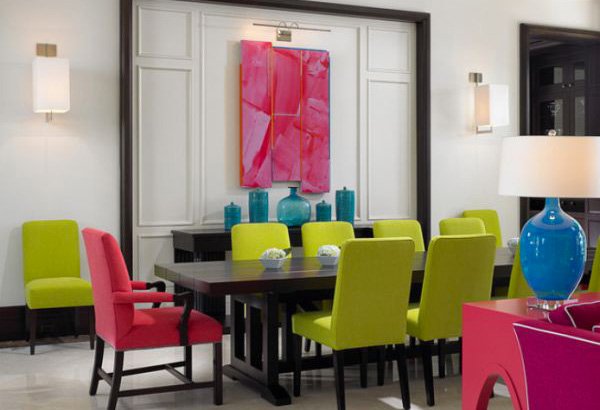 Playful decorations were used for this interior. The chairs in fresh and vibrant colors added to the playful atmosphere.
Black Dining Table Combined With Colorful Chairs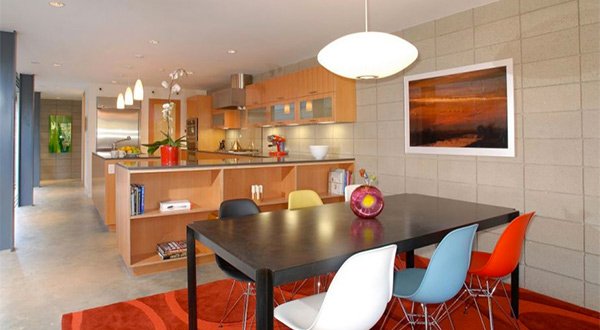 Look at this dining area, the usage of colorful chairs truly made it look more gorgeous.
Lovely aren't they? So, if you are stuck with the idea of having chairs in the same colors, the above collection will make you change your mind. You can actually create a beautiful interior using colorful chairs. But you can also stick with the usual color blocking like chairs and dining sets in all black or maybe, you can also get modern dining sets if you want to achieve a totally modern interior.