20 Ottomans Functioning as Center Tables
We have shown you a lot of ottoman round-ups from pouf ottomans to fashionable ones. We are sure you loved seeing all of them especially the ones that has great designs which could add a sense of style and fashion to your homes. But the list is not over yet because we have another batch of ottomans to share to you. This time, we will show you living spaces that used ottomans as center tables.
Can you still recall our collection of storage cube ottomans? You can observe that some of them could be converted into a tray. These ottomans are usually used as center tables or side tables. But today, we will not just show you ottomans with that kind of function but we will give you a variety of ottoman designs that looked so fab in the living areas. Whether they match the sofa or not, the ottomans sure played a big role in making these living rooms look totally inviting. Now scroll down and take a look at the pictures we have collected.
Barclay Butera Living on the Coast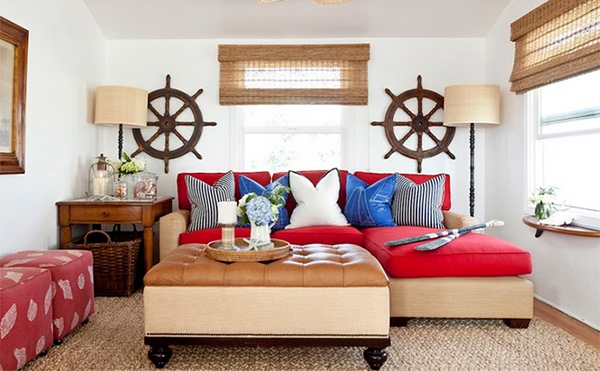 A nautical theme for a bedroom is not bad at all! The combination of red, blue and white was great. The ottoman center table matched the blinds and other wooden elements in the room.
Modern Home In The Middle Of St. John's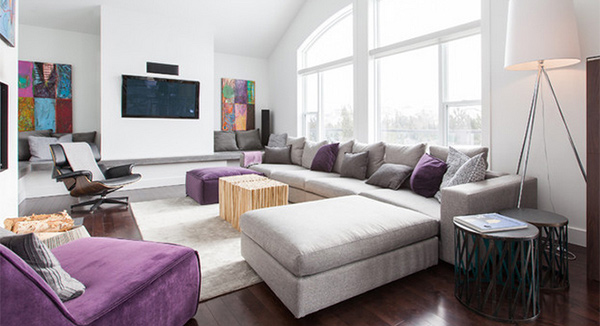 A modern interior of purple and grey shades- check out the ottoman center table which has a unique texture in it.
C.R. Laine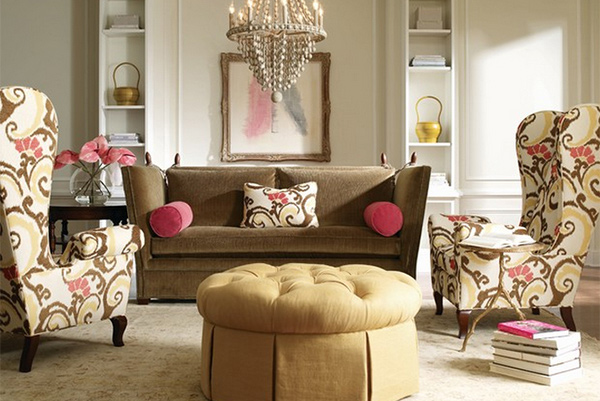 Bring in style with this tufted ottoman that also has a pleated skirt. It looked well with the printed wingback seats.
What a Great Room!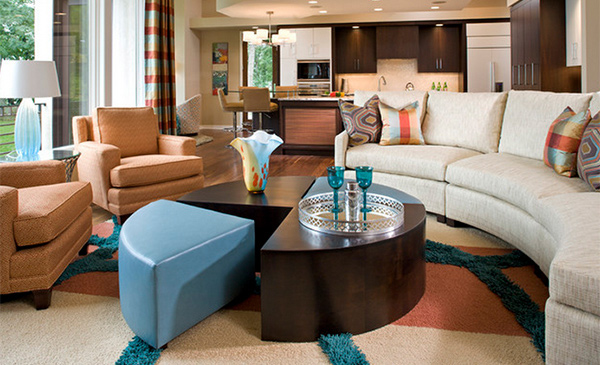 This is a great room indeed! Aside from the colors and lovely carpet, the ottoman in pie design is another head turner.
Pelham Renovation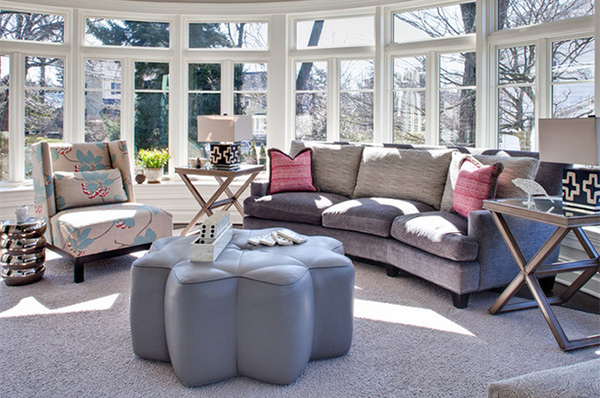 A sunroom with so much natural light coming was furnished with furniture in various designs which includes the star shaped ottoman.
Domicile Contemporary Living Room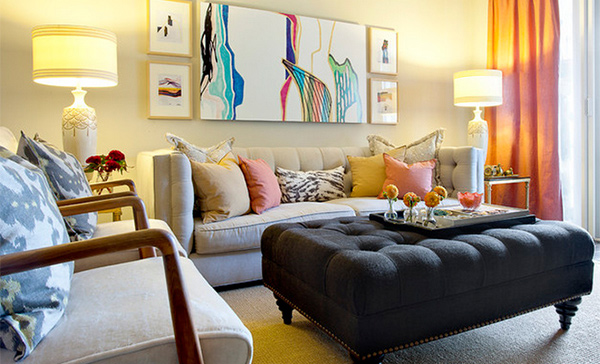 Looking fab and totally contemporary! The wall gallery is a good feature but the black ottoman with some nail head detailing at the bottom is another good feature of the room.
Vintage Gold Coast Condo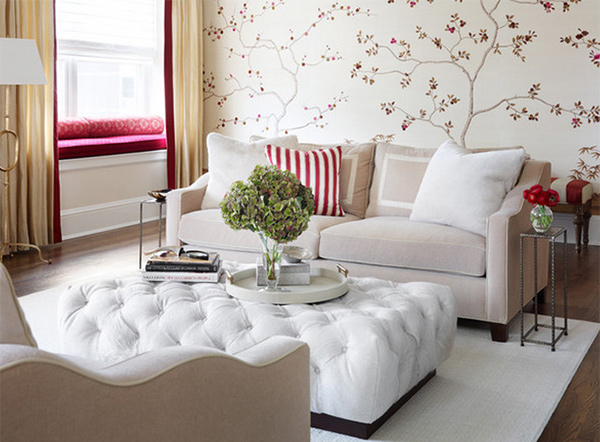 Beautify your living space by using an ottoman in white. This will give your room a clean and relaxing look.
Traditional Living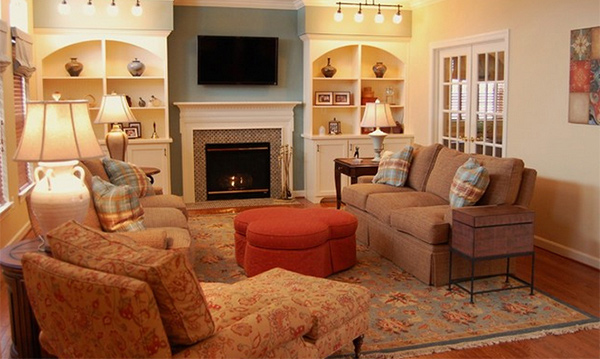 Color, texture and patterns were used for the interior of this home. The clover shaped ottoman in the center is an attractive addition to the homeowner's traditional furniture pieces.
Family Room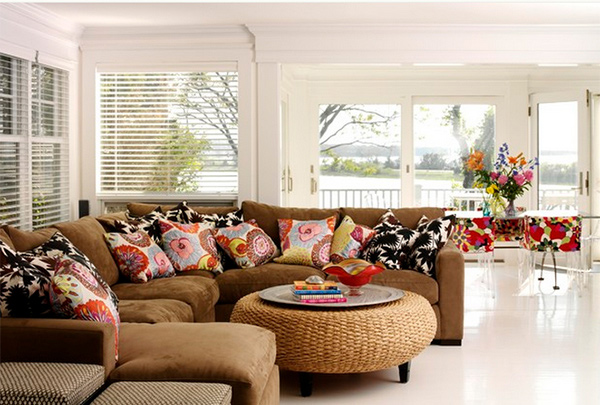 Well, if we are not mistaken, this ottoman is made from wicker. But what we are sure of is that it added style to this living room with lots of prints and colors.
Pacific Hillside Retreat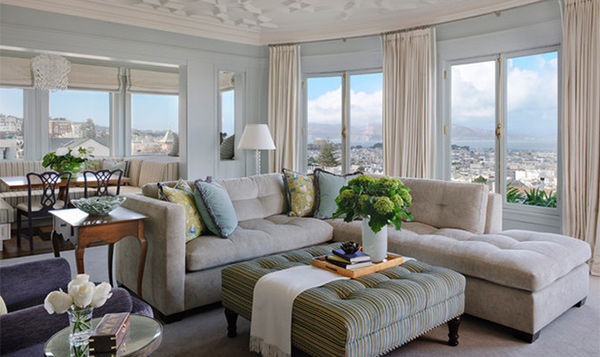 How about a striped ottoman as center table? Well, with the looks of it, one can certainly be perfect for a living room.
Westbury, Long Island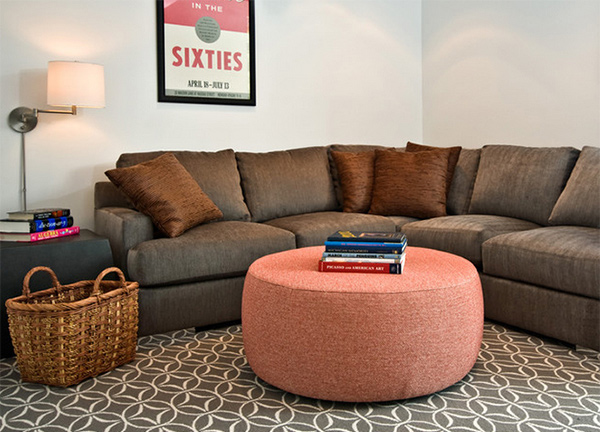 The color of this cylindrical ottoman pops in this living room of greys and browns.
Second Home in Coronado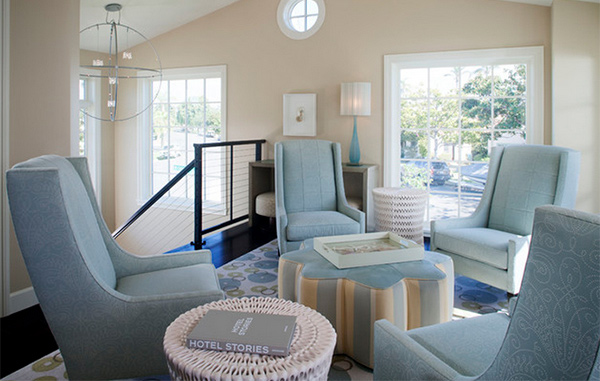 Another star-shaped ottoman as center table with vertical stripes in lovely colors that matches the home's interior.
Transitional Design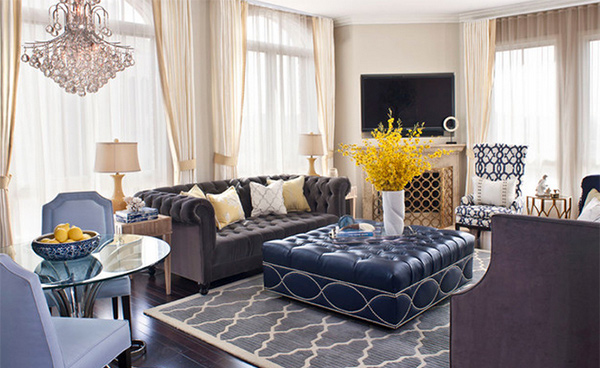 Isn't this a lovely living room? Patterns are seen everywhere but they look good together. The blue tufted ottoman is an eye candy!
Traditional Transitional Design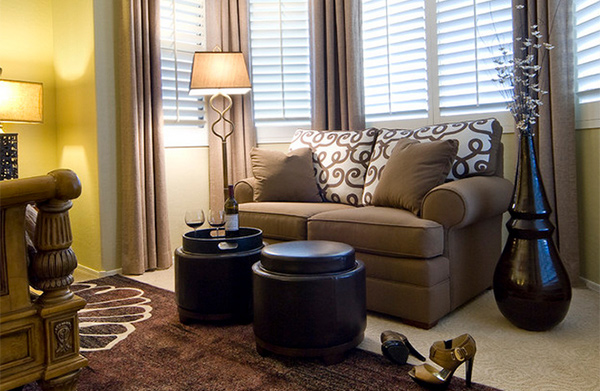 Convert your ottoman into a table like this one. There is a tray on top which can contain whatever you want to place in it.
East Side Residence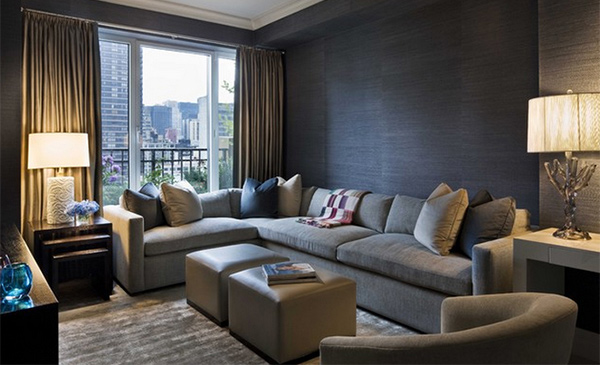 A gray modern living room had these softer touches from the fabric and throw pillows on it. The ottomans in the center also contributed to that softness.
Jamestown Home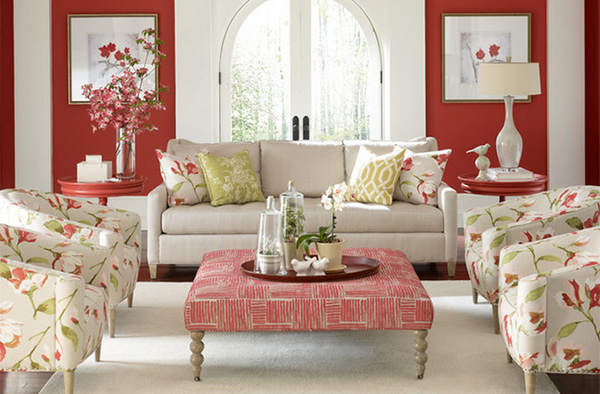 This living room is so lovely! The pops of red and green makes it appear so heart-warming and calming.
Sunroom Serenity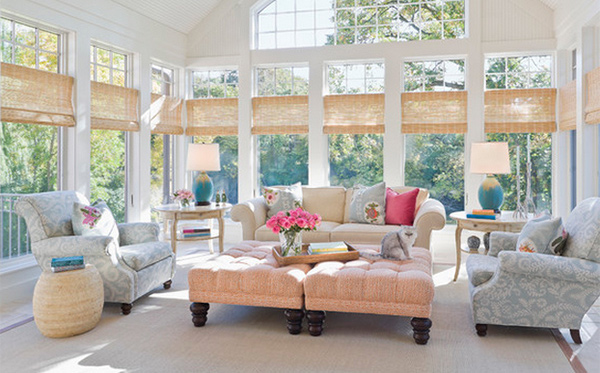 An eclectic living room with different furniture designs in it that includes the two ottomans in the center. Well, it sure is comfy because even the cat loves it!
South Boston Living Room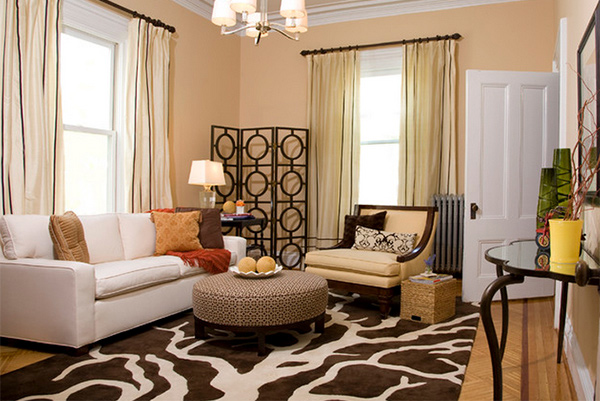 The carpet in this living room is very attractive but let us draw our eyes to the round ottoman in geometric prints for it also deserves attention.
Ft. Worth Historical Residence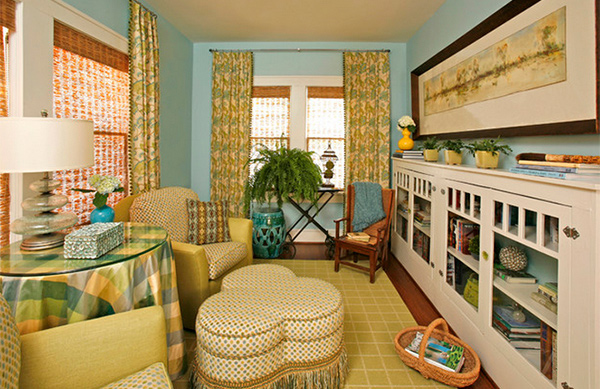 So much prints and patterns all around! This living room looked busy but if you'll just notice the beauty in it like the clover shaped ottoman, you'll applaud the designer's courage in making it look totally good in green.
Basic Sophisticated Hues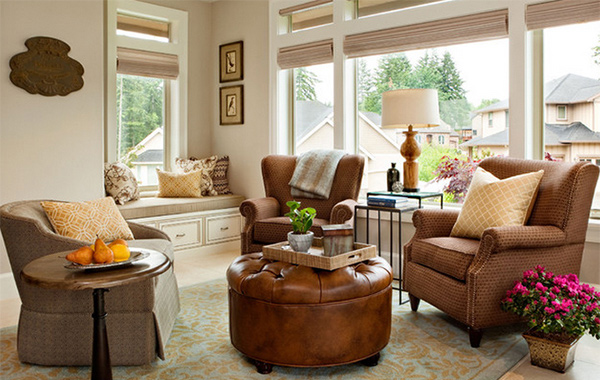 As the name suggests, this living room made use of basic hues but they all looked sophisticated together.
That was a long list indeed! For sure you were able to spot personal favorites for the living room designs and ottomans as well. The images above show us that ottomans can certainly be used in variety of ways including as a center table. Have you tried using it in that manner? Why don't you try? It can surely give your room a different look!