Store Hidden Treasures in 20 Cube Storage Ottomans
Ottomans are great accent furniture. They make use of small spaces but offers a lot of functions especially if your ottoman is a storage ottoman. Aside from that, they all look lovely using different prints and styles. It would really be a good thing if you are able to get home furniture that has many functions, you will get lots of benefits from it just like a storage ottoman. For sure, you have noticed some home interiors that made use of ottomans. They look intriguing at first but you can also notice how they contributed to the entire look of a home. Ottomans are small but the beauty and function they can offer is no doubt huge.
You can keep your things inside a storage ottoman while you are also able to sit comfortably on top of it. Apart from that, the storage ottoman completes the visual appeal of your home's interior. There are vast number of choices for your ottoman – not just with the design and colors but even with the materials used in it. Check on 20 cube storage ottoman designs that we have collected all over the web.
Vegas Microfiber Flip-Top Storage Ottoman w/ Pillows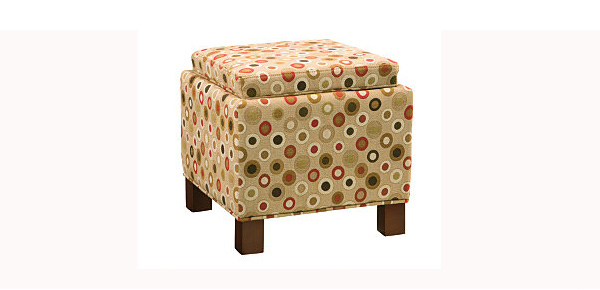 An ottoman with a retro touch using retro colors and retro circles.
Mansfield Bonded Leather Espresso Tray Top Storage Ottoman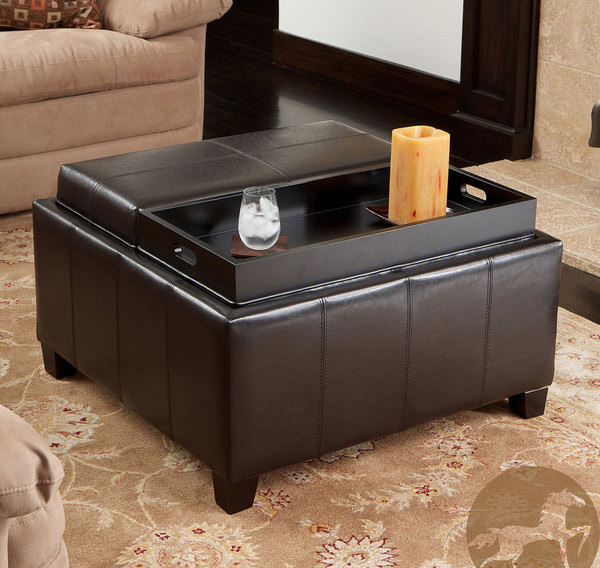 You will love this storage ottoman for it has two flip-over lids that can be used as serving trays. It is made from darkly stained, sturdy wood frame and espresso bonded leather. This storage ottoman also features two flip-over lids that double as serving trays.
Storage Ottoman – Chevron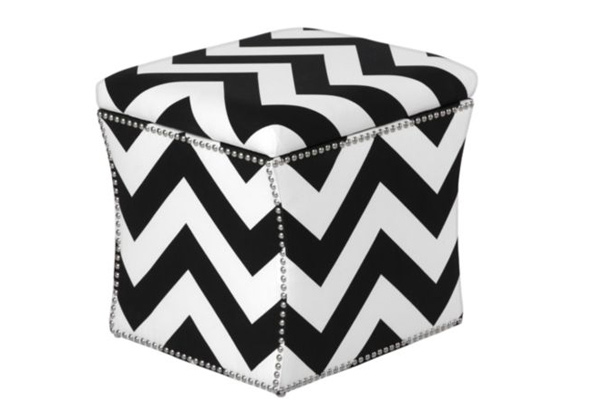 Lines and edges create a fab look for this storage ottoman of black and white.
Swayne Orange Storage Ottoman with Mini Foot Stool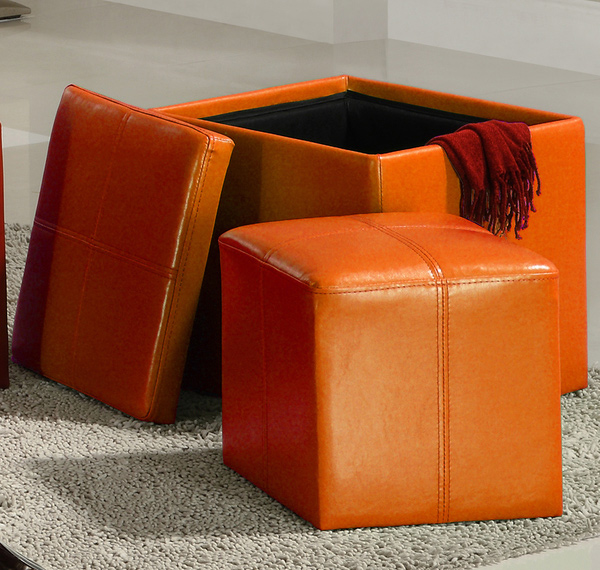 This orange cube ottoman is made from durable and vibrant orange vinyl that is good for keeping your items.
Giraffe Faux Leather Storage Ottoman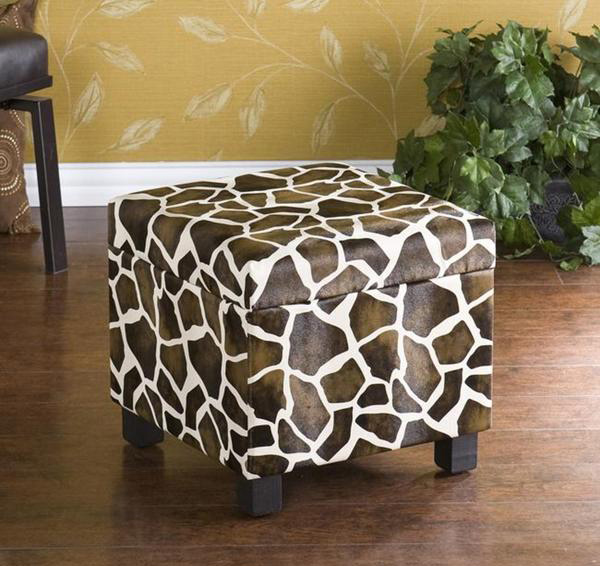 Want a stylish ottoman that has good function as well? Try this one with upholstered giraffe print faux leather as material.
Storage Ottoman with Nailheads – Gold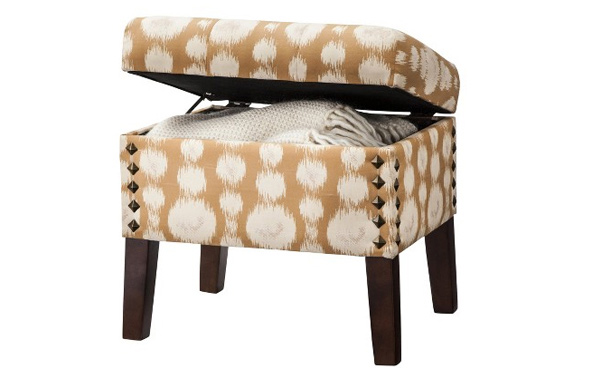 The nailhead detailing of this ottoman adds a classic look to it and enhances its appearance in yellow and white fabric. Standing on its espresso finished legs, you can place your CDs, books and other items inside this ottoman.
Burlap Seat Storage Ottoman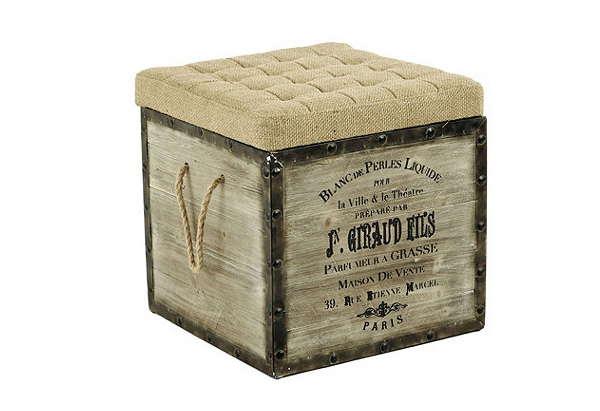 Unexpected guests will still have a seat even when the rest are occupied if you have an ottoman. This one has a shabby touch using wood planks and rustic metal accents.
Tami Greece Atomic Storage Ottoman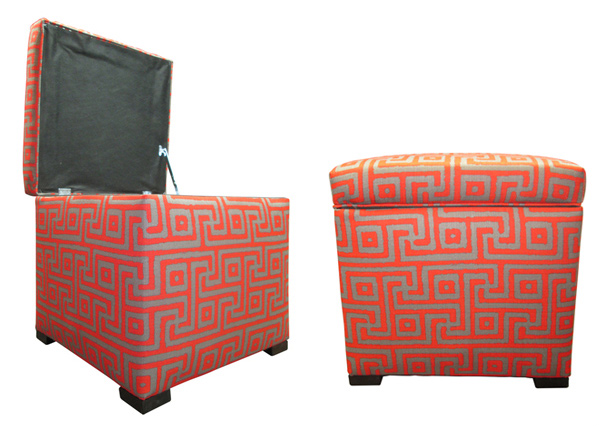 Fabric upholstery and lovely finish- these are two things that will make you want to have this ottoman. But of course, we won't forget its usage as a storage space as well.
Paris Bedside Ottoman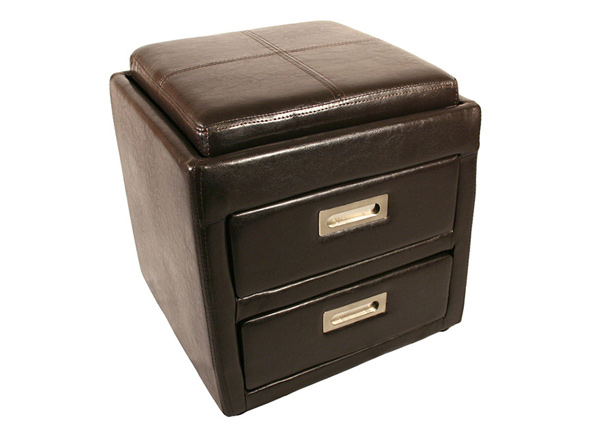 Seldom would you see an ottoman like this with two drawers and a tray top. It can add some traditional touch to your home in its use of brown color for the upholstery.
Cube Storage Ottoman – Red Dice or Black/White Checkerboard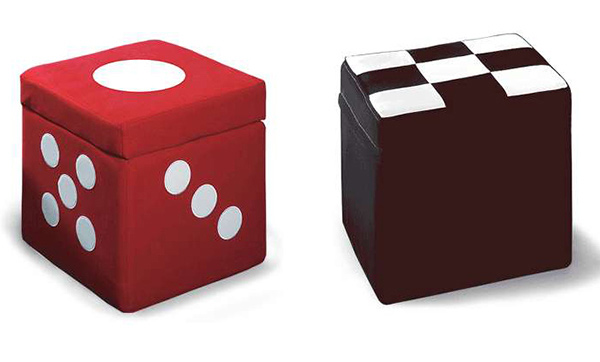 How about adding a bit of fun to your space? Try using these storage ottomans that look like a dice and a checkerboard.
Ram Storage Ottoman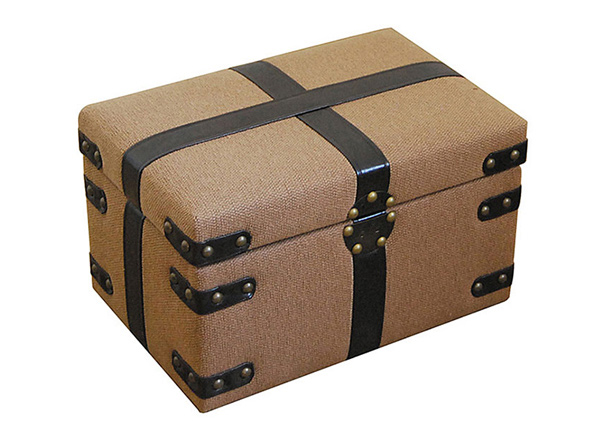 Your things will surely be organized with this ottoman of leather finish. The design looks like a trunk or a suitcase but it is actually a storage ottoman.
Wild Savanna Animal Print Trunk/Ottomans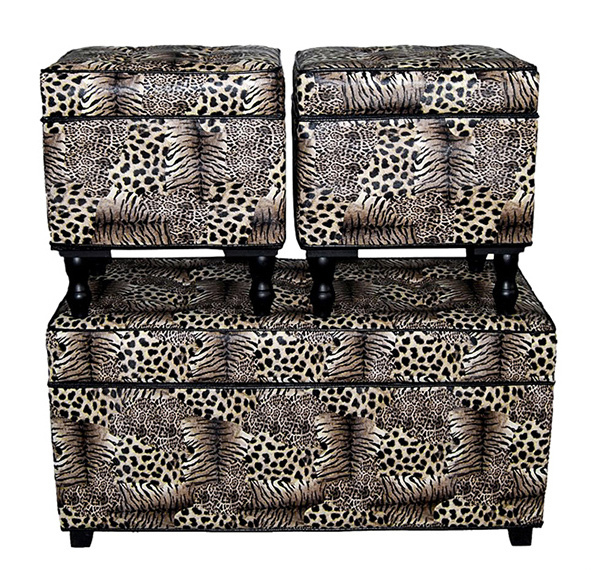 Add some exotic touch to your room with this three piece set of animal print storage ottoman and a trunk. It is made from simulated leather with thick leather detailing.
Floral Storage Cube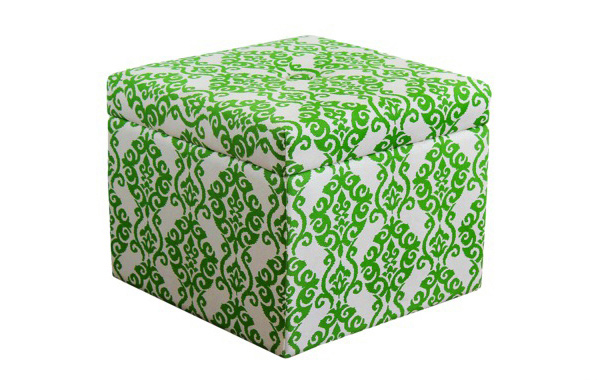 If green is what you want for an ottoman, this can be a good choice especially that it has a beautiful design.
Sarasota Storage Ottoman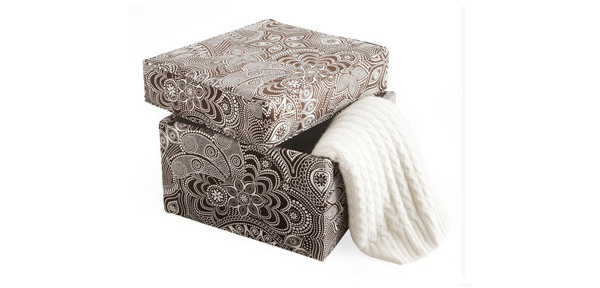 A simple storage ottoman in floral swirls using brown and white as colors.
Loft Storage Ottoman
Look at the natural touch of this ottoman. It can fit into whatever room you would place it.
Tufted Pleated Storage Cube Ottoman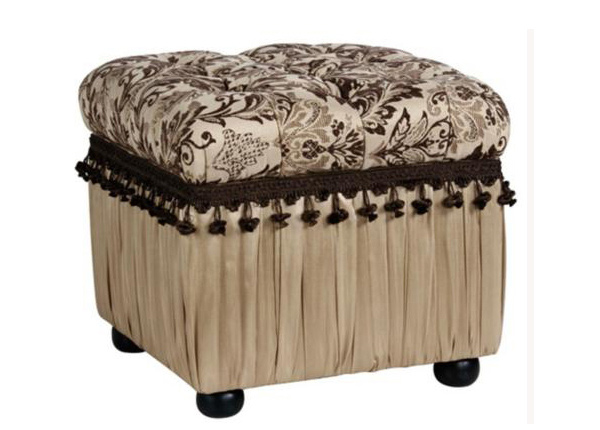 If you want more chic look, this tufted and pleated ottoman is a good choice. Aside from the storage space it can offer, it can be a good decor to a room.
Rubik Cube Ottoman Storage Box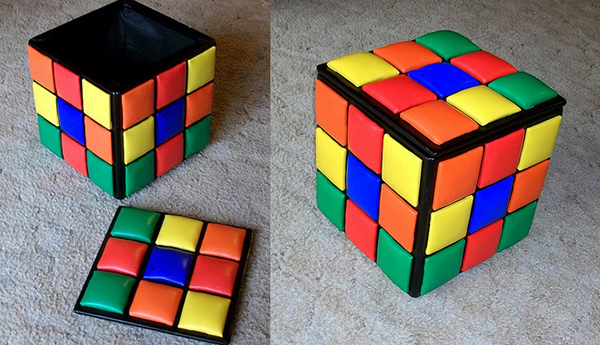 This colorful rubrik cube ottoman storage box is indeed beautiful. It can match into a space whatever is the color motif.
Faux Leather Vanilla Storage Cube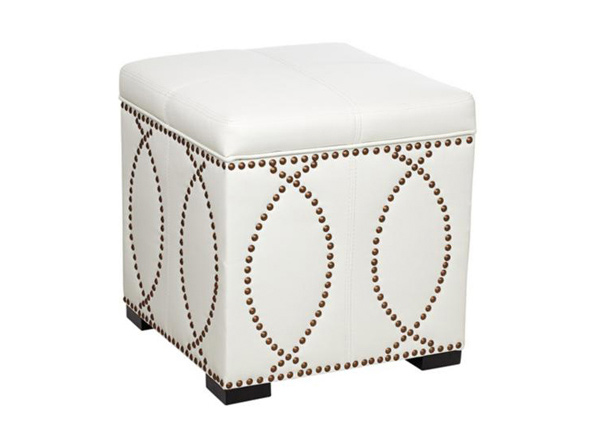 A stylish ottoman in white and some nailhead detailing can certainly add sophistication to your space.
Hidden Treasures Storage Ottoman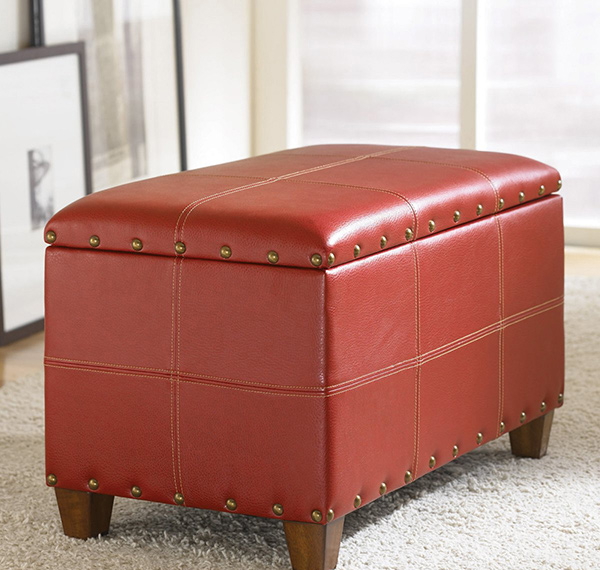 Simple yet useful- these are the words that can best define this red ottoman where you can keep your hidden treasures.
Article No. 54 Wooden Cube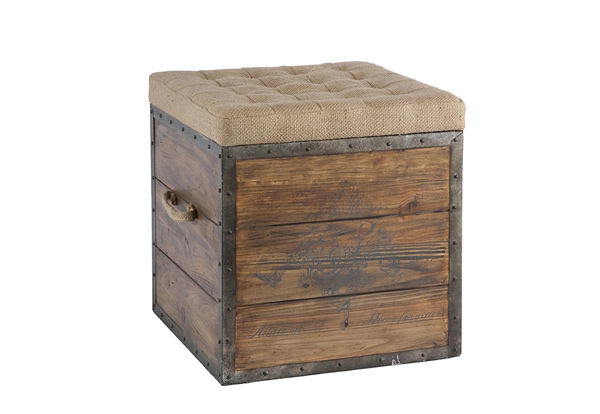 A wooden ottoman with drawers but don't worry because the seating area is padded.
Getting furniture and other items that has multi-function is always a good choice. You will be spending your money wisely and you will also make good use of space since the item that occupies it can offer you many advantages. This is the case of a storage ottoman. Aside from its lovely designs, you can also use it for sitting and for storage. Storage benches can also be another option if you want a bigger storage space. If you wanna see more designs for ottomans, you can check on fashionable ottoman designs to add style to your space.