20 Snazzy Art Deco Bedroom Set To Die For
We have been on the lookout for stunning and audacious Art Deco inspired furniture for the past week. We have posted several collections of furniture with bold, architecturally derived designs for a striking punch in your homes. These amazing furnishings are a combination of art and function. Art Deco style is simply audacious. It is bold, creative, fun and stylish that when used to design furniture it becomes a remarkable statement or accent on its own. The straight lines, geometric and abstract shapes, bold and showy colors make this kind of style fashionable and loved by many.
Imagine how an eclectic bedroom set will look in your own sleeping area. Its beautiful lines and unique look will make an exciting and thrilling addition to your interiors. The collection we gathered today is something you will hate or love. If you are not a fan of this artistic design, this article is not for you. However, if you are or is someone curious about this intriguing style, go on and indulge yourself with these 20 Art Deco Bedroom Set
1. Emily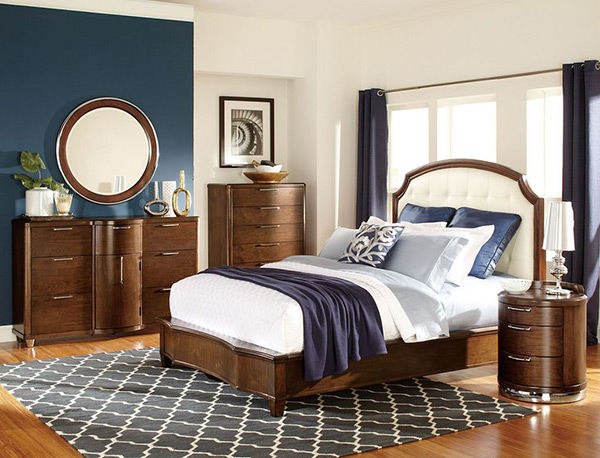 This five-piece Art Deco bedroom set has a contemporary touch in a cherry brown finish. Its soft curves and sexy contours as well as its warm tone will give a perfect relaxing atmosphere to any space.
2. Italian Art Deco 1925 Queen Size 5 Pc. Bedroom Set, Marble Tops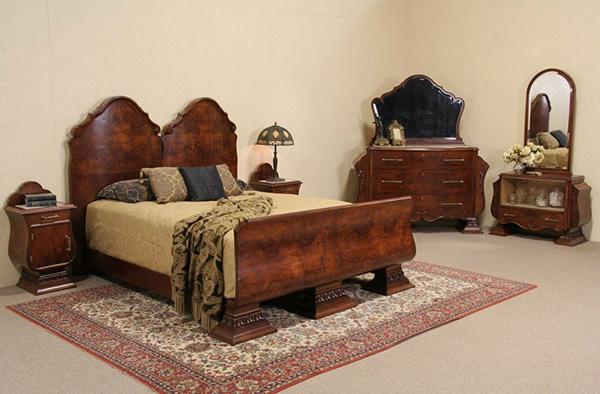 Add a dramatic European touch to your bedroom interiors with this stunning Art Deco pieces in classy Walnut finish.
3. Zelda Collection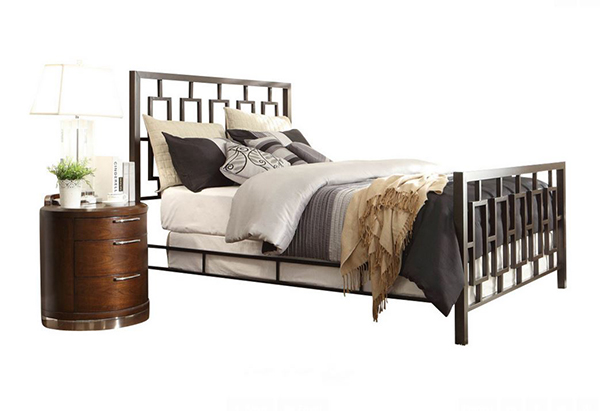 Get a fashion forward bedroom with this collection that features a stylish Art Deco-inspired metal bed with brushed brown finish and a traditional chrome based night stand in warm cherry finish.
4. Milan Bedroom Set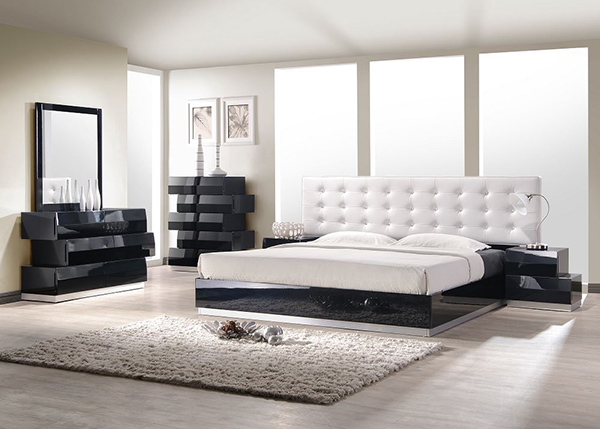 These uniquely designed dressers will have you reminded of Lego blocks and the leatherette headboard provides class and elegance. An innovative combination of modern sleekness and classic beauty in one set.
5. Art Deco Style Bedroom Set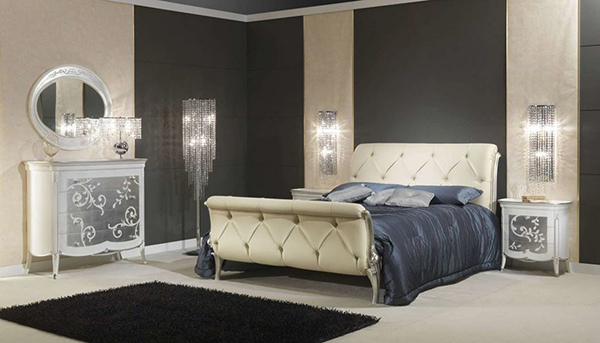 A sophisticated Art Deco style bedroom set that will bring glamour and elegance to your interiors.
6. The Florence Bedroom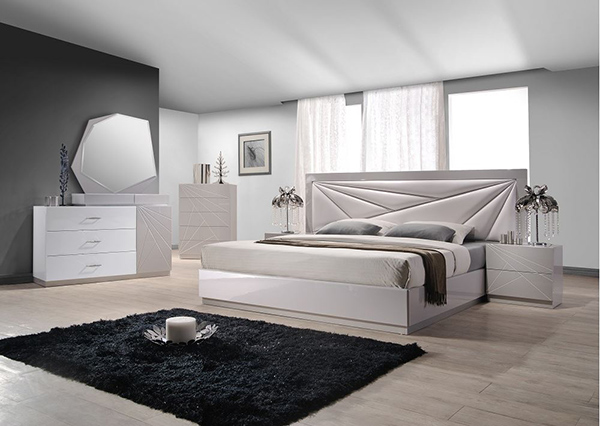 Styled by artistic array of angles, this bedroom set is simply striking.
7. Beverly Blvd Bedroom Collection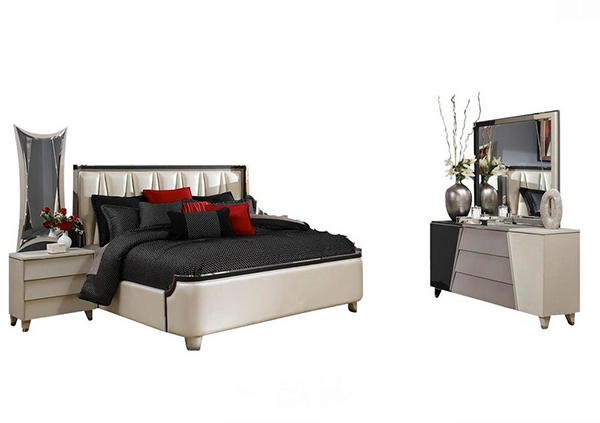 Lend a high fashion designed bedroom furniture to your home with this stunning collection.
8. Granada White Lacquer Bedroom Set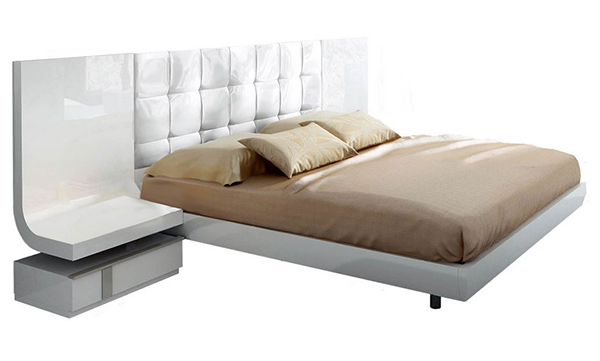 The tufted headboard that looks small squares put together makes a simple yet appealing accent while the stylish nightstands with white lacquer finish give a modern vibe.
9. Tower Place Fairmont Panel Bedroom Collection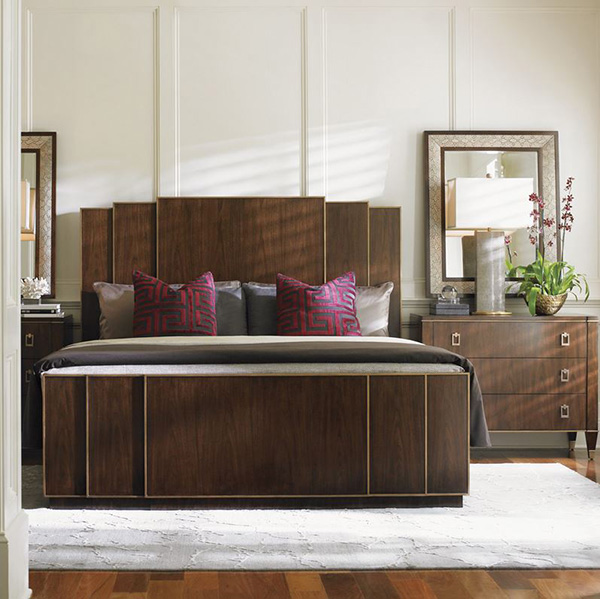 Clean architectural lines and a seductive mix of Cathedral Walnut veneers and brushed rose gold hardware that will give your space an elegant, modern look.
10. Bedroom Art Deco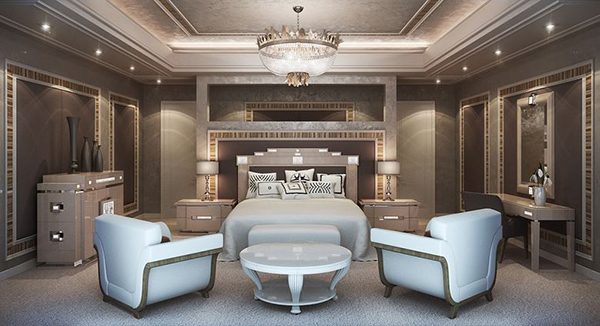 Who wouldn't love to have a jazzy bedroom filled with Art Deco inspired furniture like this? The gorgeous white seats perfectly matched the lovely bed creating harmony.
11. Art Deco Bedroom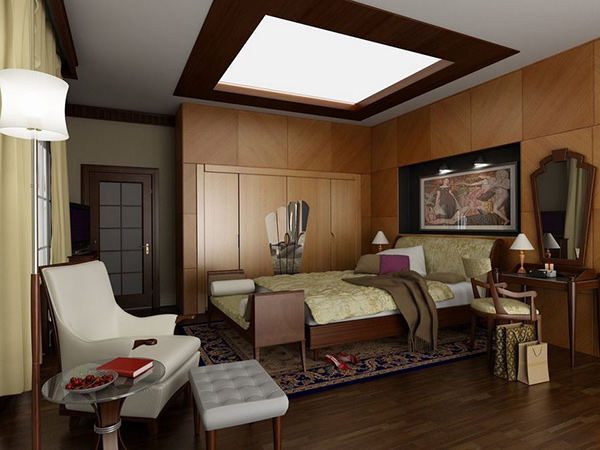 The relaxing and warm appeal of Asian touch is infused in this Art Deco inspired bedroom set.
12. Art Deco Platform Bed Set
A simple bedroom furniture with lots of storage to offer, clean lines and rich, dark brown finish are for those who love the traditional and classy look.
13. Giorgio Absolute Collection- Elegant Art Deco Bedroom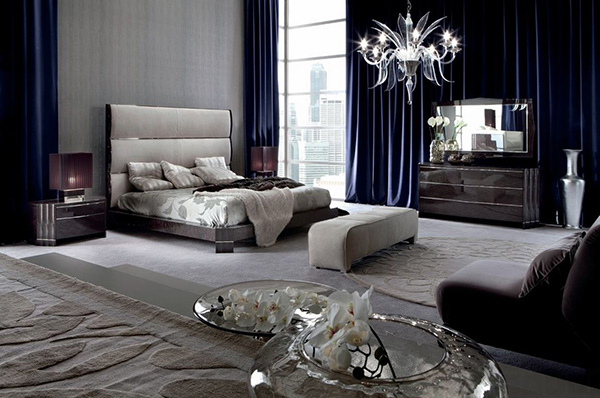 This collection with its stylish details and glossy finish will lend drama and luxury to your bedroom.
14. Onda White, Camel Group Italy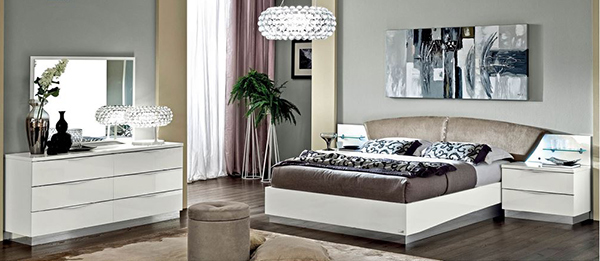 This bedroom set is designed with Art Deco details, upholstered drop headboard with side lights and shelves bringing a luxurious modern vibe to a space.
15. Eva 5 Piece Bedroom Set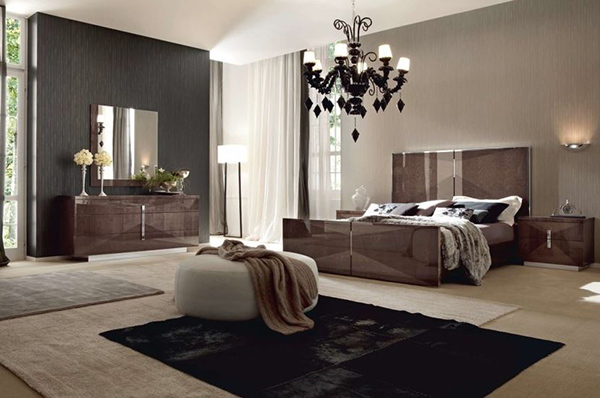 Created in high quality and high gloss birch, this stunning bedroom set with Art Deco detailing is sure to capture your heart away.
16. London Modern Bedroom Set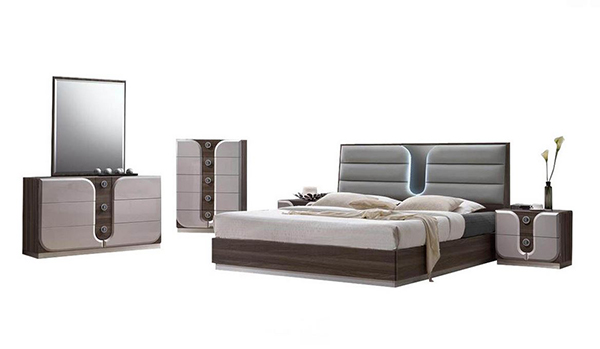 A chic, luxurious modern design bedroom set that offers comfort and style; comprises of a bed, two nightstands, dresser, mirror and chest.
17. Pisa 5 Piece Bedroom Set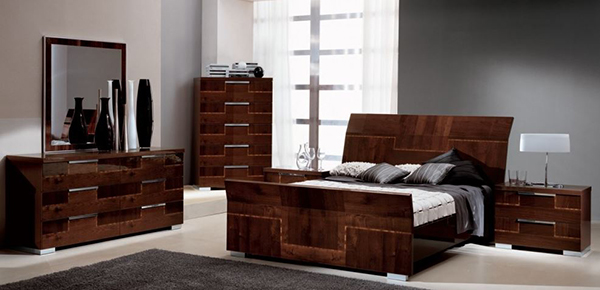 This bedroom collection brings an inviting charm and gorgeous geometric flair to a space.
18. Cloche Collection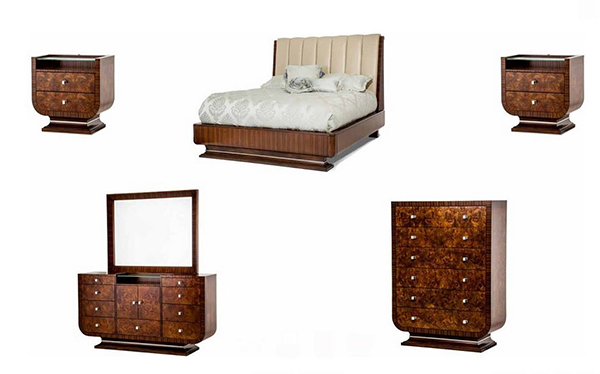 I love the texture and softness of the lines on this collection, especially the relaxing Bourbon brown finish. This bedroom furniture can fit to your modern or contemporary space.
19. Italia 5 Piece Bedroom Set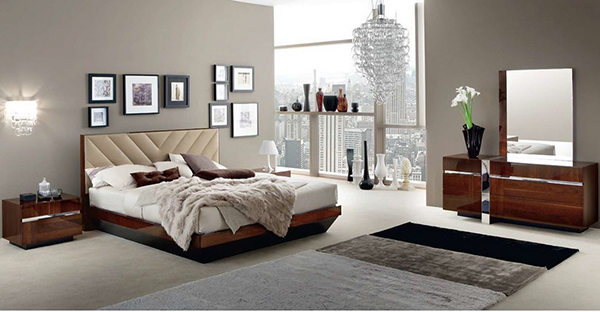 Simple, clean lines, chrome and glossy finish are the features of these beautiful, modern bedroom set.
20. Lola-P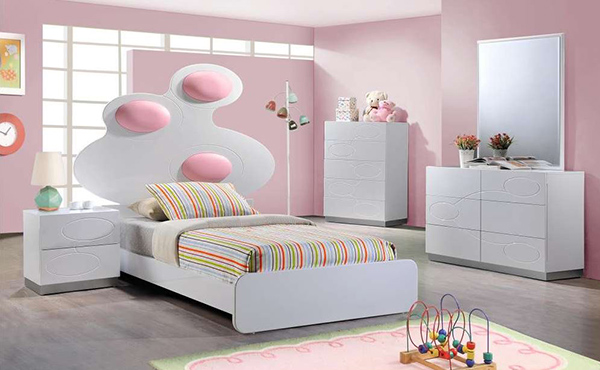 This collection will give your daughter's room a graceful, charming and stylish glam in her space. The clean lines, decorative angular accents are sure to give a fun and beautiful statement.
These bedroom sets have its ways of adding class, charm and uniqueness to any space. It can lend modern, contemporary and even traditional vibe to your bedroom interiors. Art Deco designs are bold and fun. It is never boring and as the name suggests, it is an art decoration. Interesting lines, angles and shapes can bring a striking impact and sophisticated beauty to any furniture or interiors even if it is wearing neutrals. I hope you enjoyed our list of Art Deco Bedroom Set Let us know your favorite set on the comments below.