20 Timeless Traditional Bedroom Furniture
Traditional bedroom furniture are not forgotten. It will never be out of style and fashion. The classic finds will always stay in style no matter how trend changes. Some people may say that traditional bedroom furniture are no longer appealing or unique to fit in our modern world, but it is a traditional furniture for a reason. As classic fashion stays in the spotlight, so as traditional-style bedroom furniture. It will always be voguish.
Since we spend so much time in our bedroom than any other rooms in the house, comfort and functionality should be given priority when getting bedroom furniture. It should not only be appealing and stylish but it should also promote tranquility and calmness as it can withstand the long years of usage and traditional bedroom furniture are mainly created for these purposes. You can always decorate and redecorate your room for an instant change in ambiance or to show ones personality but furniture remain constant. It is impractical to throw your furniture away and get new ones when you change your mood unless you are that rich. Below is a list of 20 traditional bedroom furniture to make your bedrooms as comfortable and functional as it is classy.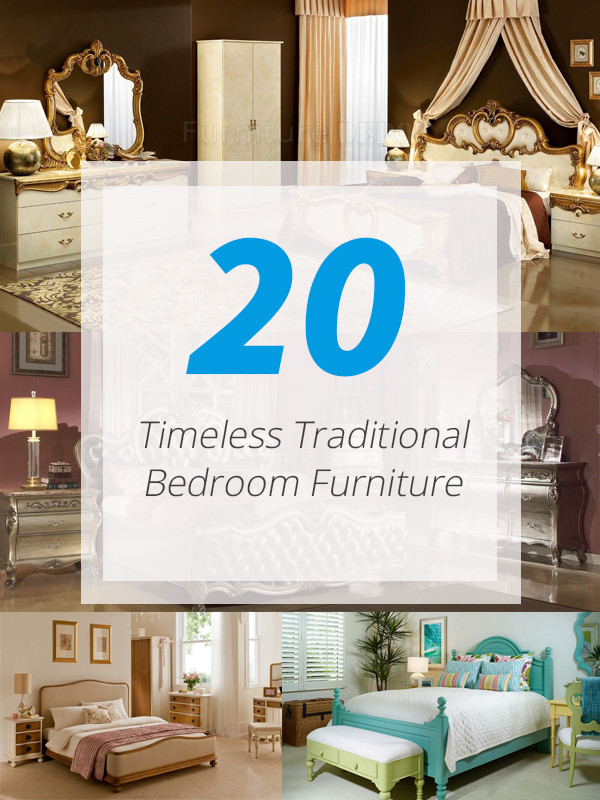 1. Aida Classic Italian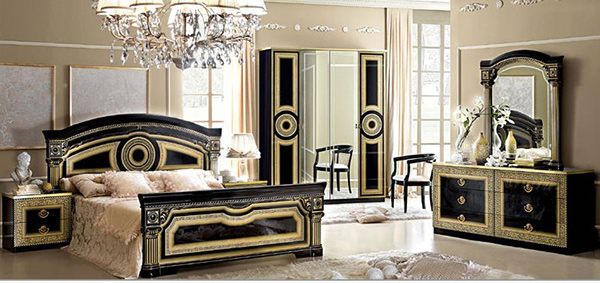 This panel bedroom set in black and gold finish is sure to offer a classic European touch to your bedroom.
2. Barocco Ivory And Gold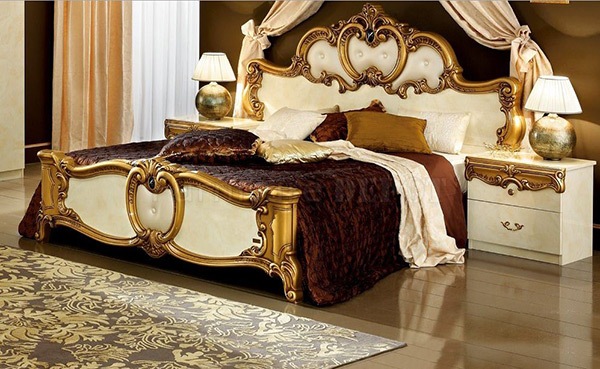 A traditional bedroom Barocco with genuine leather inserts embellished with Onyx on headboard and footboard for classy and regal appeal.
3. Prentice Queen Panel Bed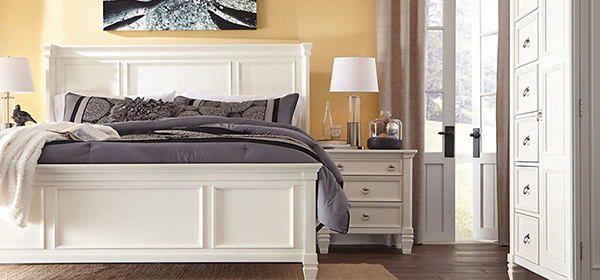 This panel bedroom furniture brings a fresh and chic touch to any bedroom style.
4. Vintage Twin Sleigh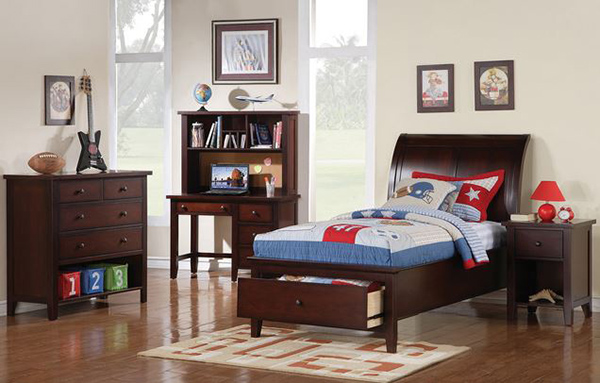 Bring a vintage flair to your child's bedroom with the help of this vintage twin sleigh bedroom furniture for a style that is sure to grow with him.
5.King Antique White Tufted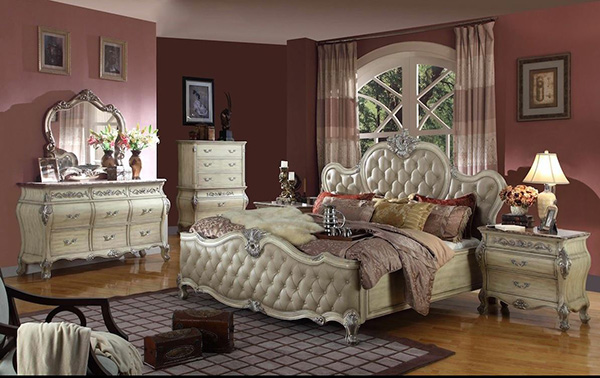 Give your bedroom a fabulous touch with this traditional bedroom furniture. It will look stunning in a French-chic style, a vintage one or even with those modern decor.
6. Flora White Jewelry Mirror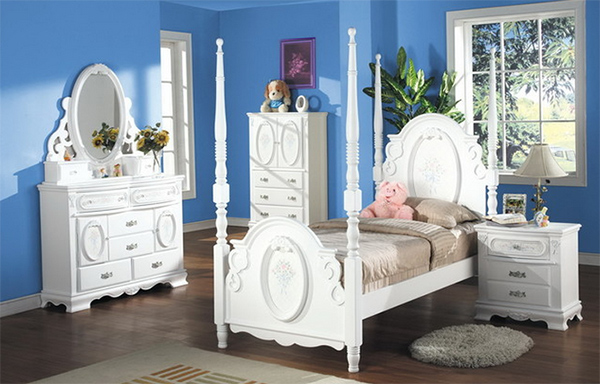 This traditional bedroom furniture will bring charm and glamour to your boudoir fit for a princess
7. The French Countryside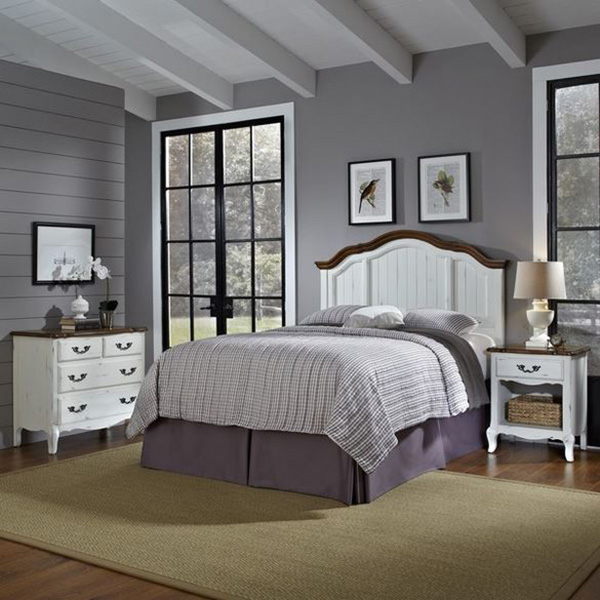 This French Countryside Collection offers a balance of warmth and elegance to your bedroom interiors.
8. Cortina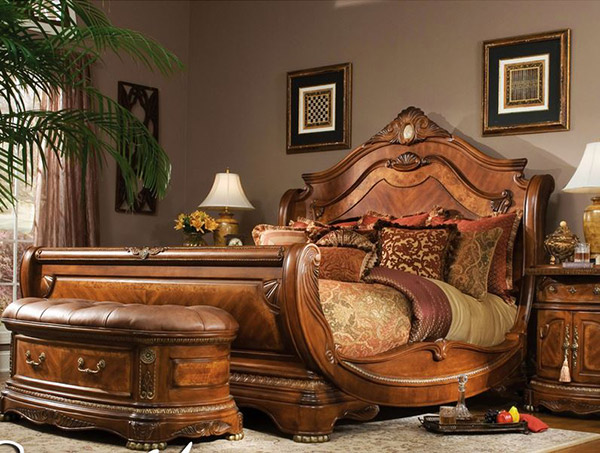 A stylish traditional bedroom furniture that will give romantic ambiance and elegance to your room.
9. Florentina Bed With Garland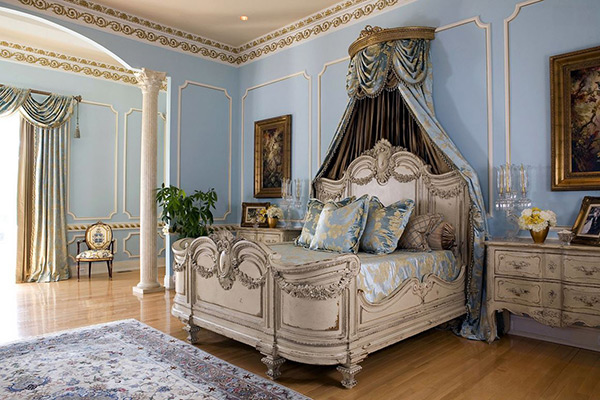 This stunning room was designed by Haleh Design and the beautiful, vintage furnishings came from Habersham.
10.Stonewood, LLC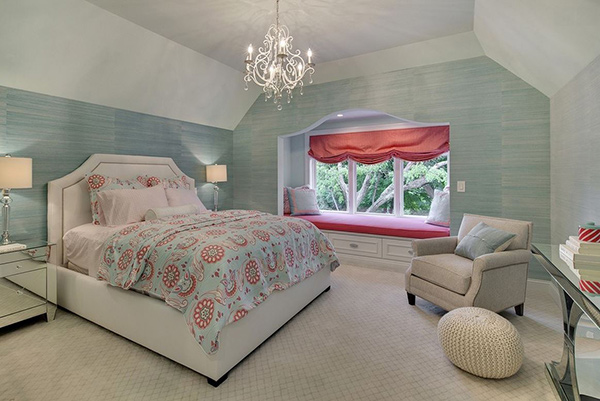 Jazz up your bedroom with clean lines and fresh touch of this bedroom furniture.
11. West Haven Set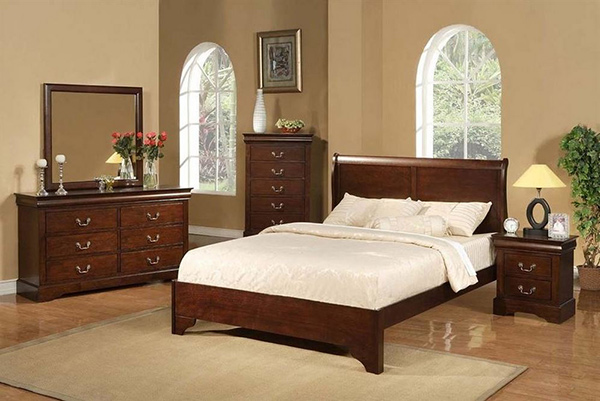 Simplicity and elegance is what these bedroom furniture bring to your home.
12.Classic Bedroom Set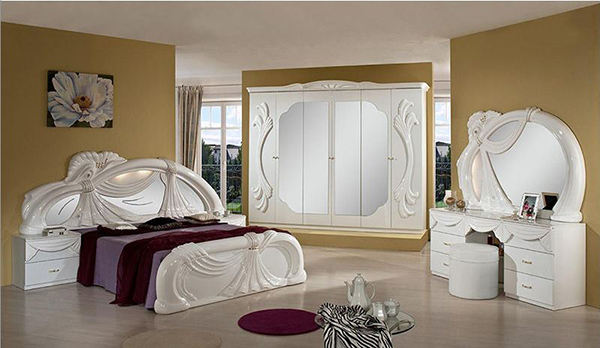 This stylish bedroom furniture in white finish give off a feminine and romantic flairs.
13. Spring Rose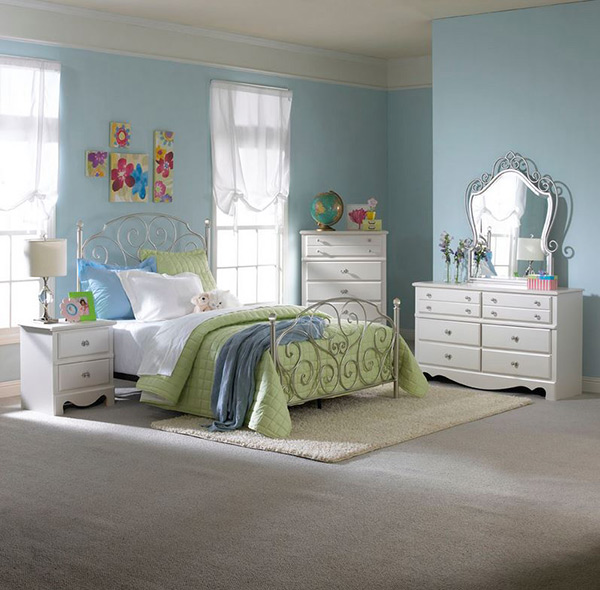 The Spring Rose Bedroom is full of charm, and elegance. Its flowing curves and gentle shapes is best fitted for your little princess.
14. Marco Island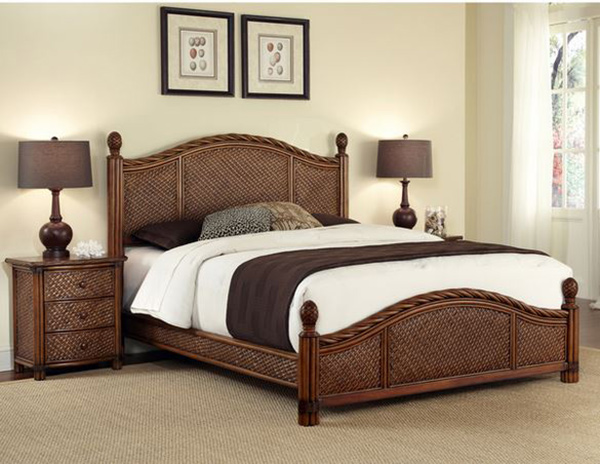 Feel the rich blend of island inspired materials in this Marco Island collection in cinnamon.
15. Helena French Style Furniture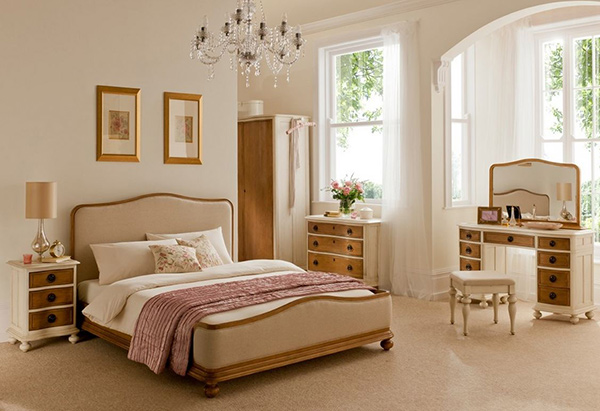 The Helena French Style bedroom collection with its rustic French touch and wood finish will work well in both modern and traditional settings.
16. Pearl Traditional Poster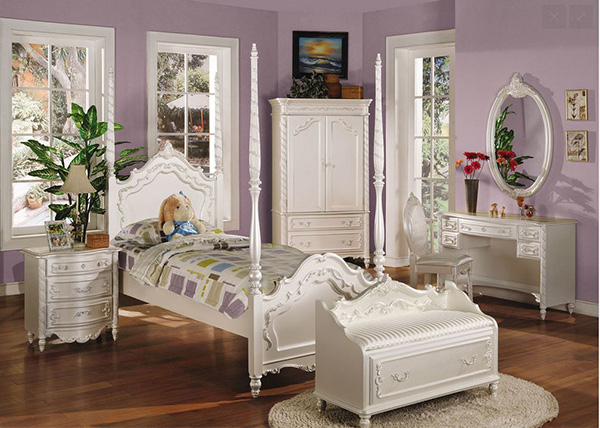 Your little girl will surely love this exquisite bedroom collection. Its elegant and feminine decorative touches will offer a princess-like atmosphere to her room.
17. Tradition Bed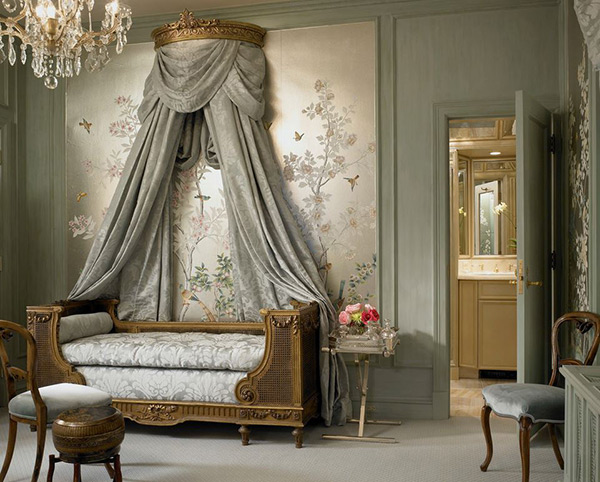 Get that romantic and luxurious feel with this traditional daybed dressed in canopy for your child's bedroom.
18.Sandy Beach Collection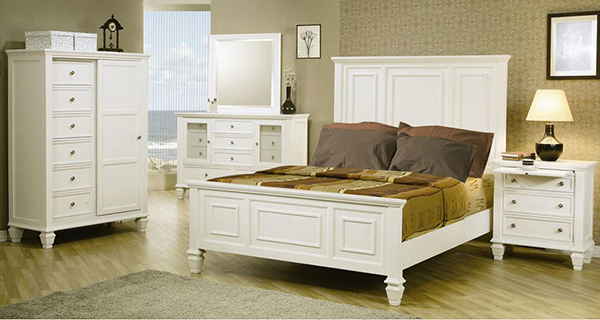 Bring a fresh, carefree feeling to your bedroom with the Sandy Beach collection in white finish.
19. Monte Carlo II
This elaborately carved four-poster bed will make a stunning centerpiece in your master bedroom that will bring drama and timeless elegance.
20. Coastal Living Summerhouse Bed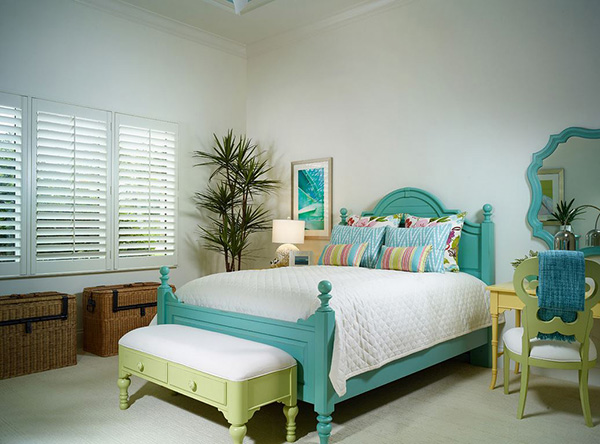 Add a relaxing atmosphere to your bedroom with this unique cottage bed with coastal-inspired color that is soothing and beautiful.
This list of 20 traditional bedroom furniture is a sure stunning statement for any bedroom style. The classic beauty and elegance it brings will always be stylish no matter how the trend changes. The familiarity of the traditional bedroom furniture will bring comfort and appeal to the people using it. The comfort it brings will make the bedroom more relaxing and inviting. It is a good investment and is sure to give your money's worth.