20 Contemporary Designs of Square Coffee Tables
Getting that stunning coffee table for your living room is sometimes a hassle especially when you are a busy person – so, the best way to shop is by checking them online! Either to check on designs that you prefer or to really buy them. Here are 20 Contemporary Designs of Square Coffee Tables which could actually help you in the process!
This list was compiled from different manufacturers and designers which we can check to see more of their designs and determine whether we love or hate their designs. Check out the 20 Contemporary Designs of Square Coffee Tables below and tell us what you think!
1. Abby Coffee Table Square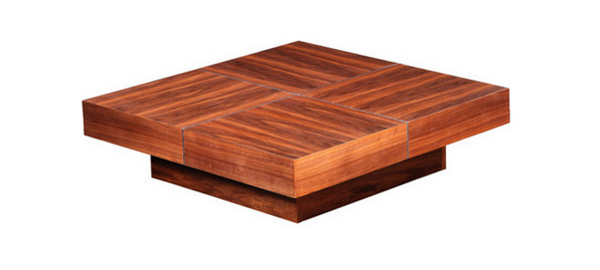 The material used for Abby is walnut veneer which surely makes it all beautiful.
2. Frame Table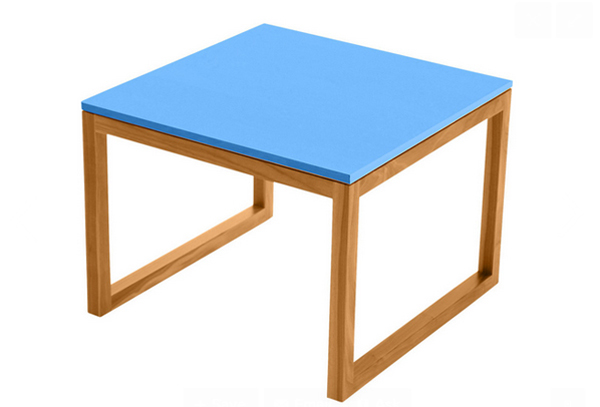 Be a rebel and venture outside the world of standard round and rectangle coffee tables with this perfectly square cocktail table. Convey your individuality even further when you choose this fun blue color.
3. Campaign Coffee Table Clear Glass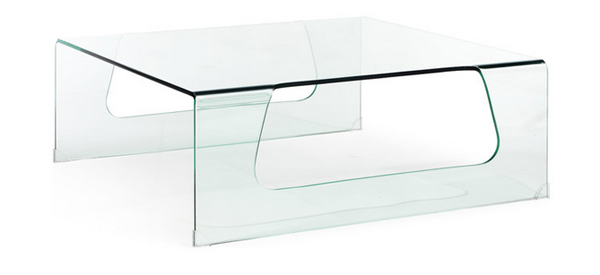 This is pretty much the coffee table equivalent of Cinderella's glass slipper!
4. Southport Square Coffee Table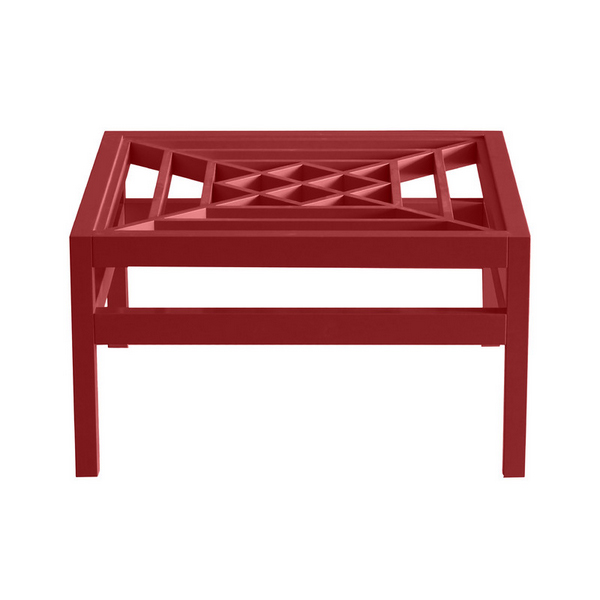 This beautiful table is a designer's favorite for its casual elegance.
5. City Stainless Steel Square Coffee Table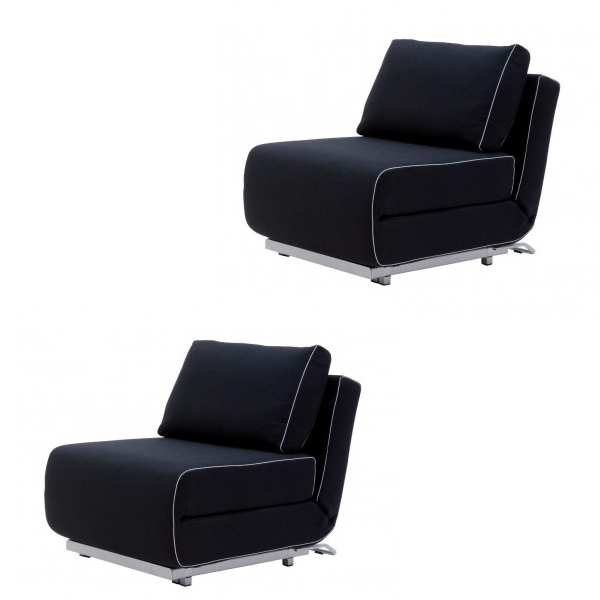 The beautiful part of City coffee table is that there are no screws, resulting in a durable and seamless finish.
6. Civic Center Square Coffee Table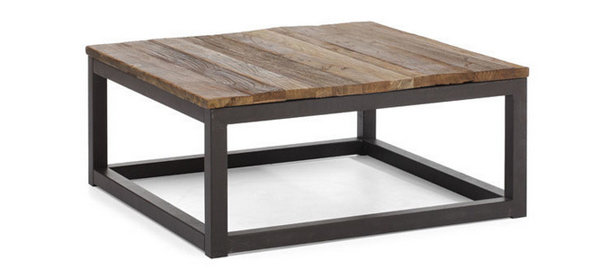 Long and thick elm wood planks are fused together on top and antiqued metal base. Add an industrial touch to your living space.
7. Drake Coffee Table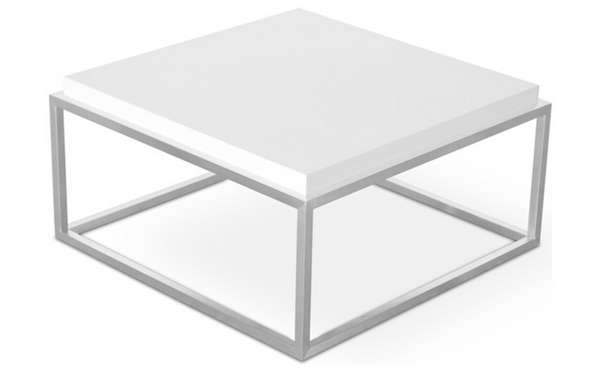 A sculptural coffee table constructed with a cubist, stainless steel base and choice of wood or multi-coat lacquer finish.
8. Jezeka Brown Modern Coffee Table with Marble Inlay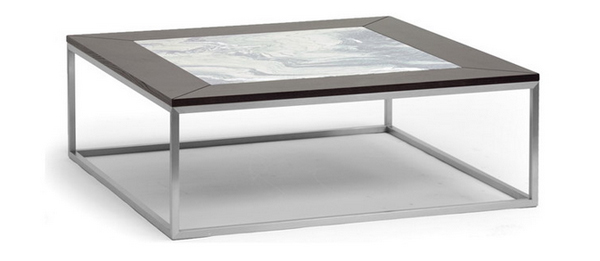 A beautiful contemporary living room accent table, our Jezeka Designer Coffee Table has a sleek silhouette accented with stunning marble inlay.
9. Lemon Drop Small Coffee Table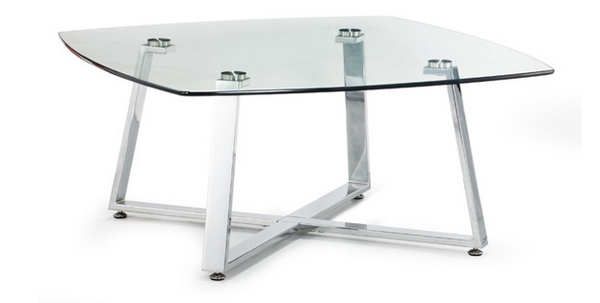 Check out Zuo Modern's coffee table designs and be enamored with them!
10. Mcintosh Gloss Coffee Table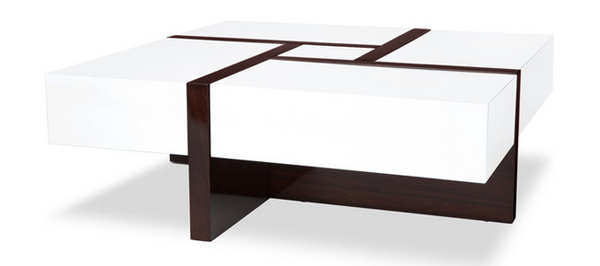 Exquisitely contemporary, the McIntosh Coffee Table is a treasury of geometric styling and smart hidden storage.
11. Mellow Motion Coffee Table Square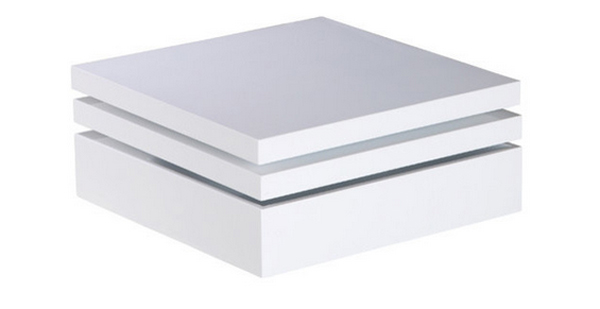 This modern coffee table maximizes form and function.
12. Modern Table and Stool Set with Hidden Storage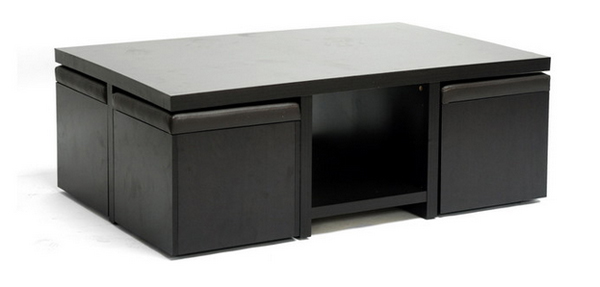 This modern coffee table maximizes form and function.
13. Hobson Square Cocktail Table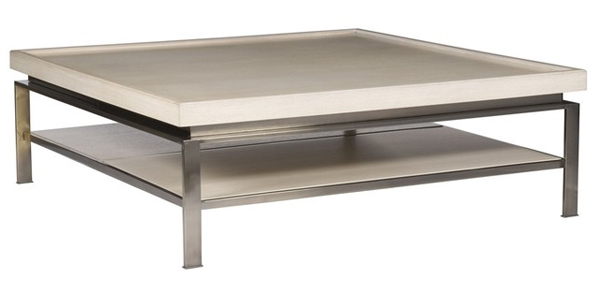 Clean lines and simple design is key when it comes to this irresistibly modern table. A neutral top and shelf in a milky finish round out its bronze-plated metal frame for a balanced look that will breathe new life into your living room.
14. Salvaged Hollow Trunk Coffee Table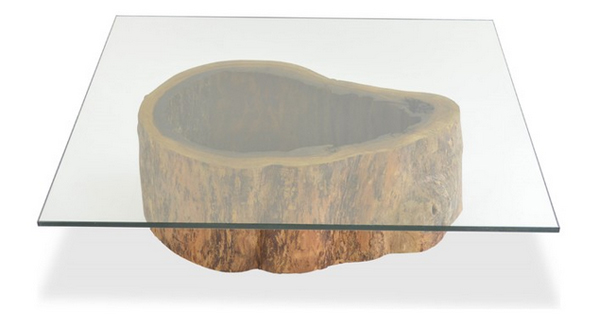 Furniture with wood and glass in them sure is classy and very interesting.
15. Sino Square Coffee Table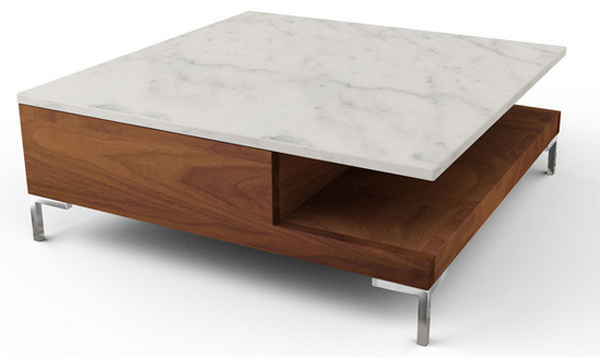 An overhang: much more useful than a hangover. Sino combines multiple materials beautifully in one cohesive coffee table. The overhanging top option creates a unique design element, as well as a useful shelf below.
16. Sqill Illuminating Coffee Table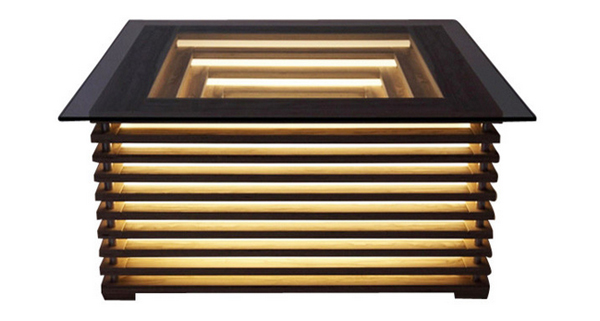 Table manners matter. This illuminated coffee table with glass top not only makes a magnificent statement whether lit or not, it graciously moves wherever you like because it's completely cordless.
17. Studio A Driftwood Coffee Table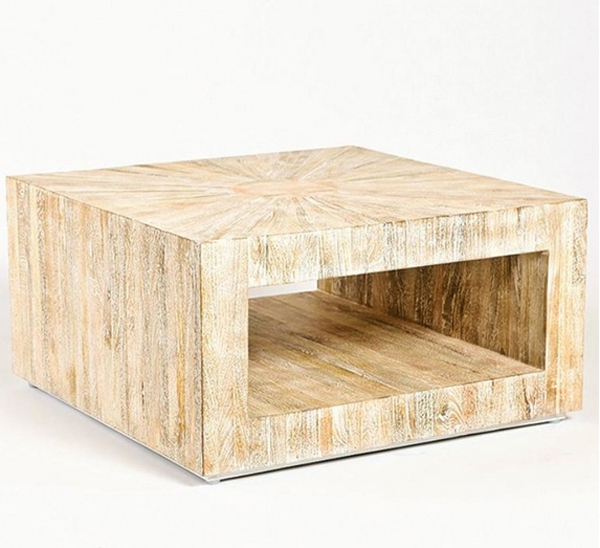 Inspired by the soft sandy hues of the seaside, the distinctive look of this coffee table is achieved by building it out of individual strips of mango wood.
18. Westlake Coffee Table Natural Oak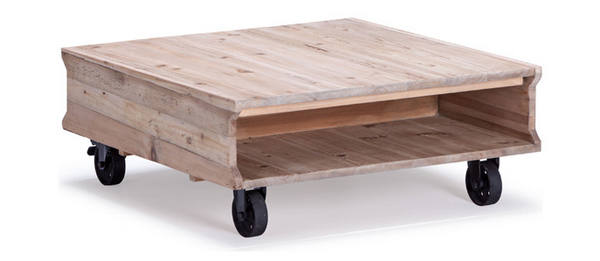 With a nod to the furniture moving carts of the early 1900s comes the Westlake coffee table made of solid fir with a natural oak finish. It features metal wheels and a handy cubby for holding coffee table books. This is rustic at its very best.
19. White Marble Fret Work Square Coffee Table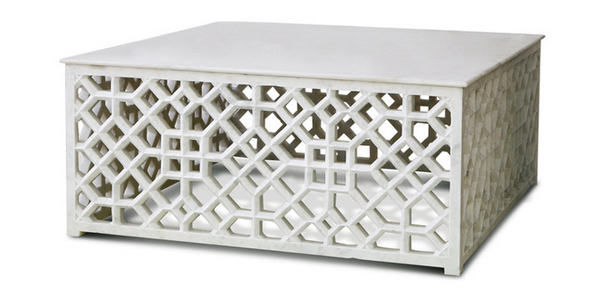 A bright, white coffee table is miles away from boring with intricate, hand-carved fret work adorning each side. Geometric patterns come together in a lattice work, supporting a generously-sized, white marble table top.
20. Woodward Square Coffee Table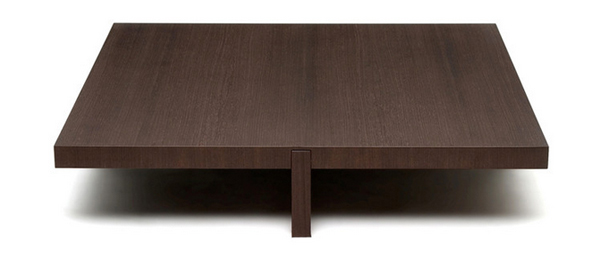 The Woodward table-tops are a combination of solid wood, core panel construction and veneers. The core panel construction ensures increased structural stability with low weight through a process of heat fusion of panels to substrate for a permanent bond.
Here are 15 Stylish Rectangular Glass Top Coffee Tables if you actually prefer rectangular coffee tables. But if you prefer the square coffee tables, go ahead and check out the links of the manufacturers and designers to check the prices of the coffee tables! More to come on Home Design Lover!