Rockid : A Cradle and Rocking Chair in One
For many people, letting a baby sleep is a cute thing to do. But it can be tiring too especially if you would carry the baby for a long time and if they cry when you try to put them down. As a mom, I find joy in doing it. Remember that our babies doesn't remain a baby. We wouldn't be cuddling them for a lifetime. They would soon grow up, learn to walk and they won't need us anymore so they can sleep.
But if you currently have a baby, you will love what we are going to show you. It is called the Rockid which is a cradle and rocking chair in one. It is designed for both the mother and the baby. It is a cute idea that both of you can own a special space together. While the parent rocks, the baby's cradle rocks too. It is a furniture that seems to create an even better moment and bonding for the parent and the child.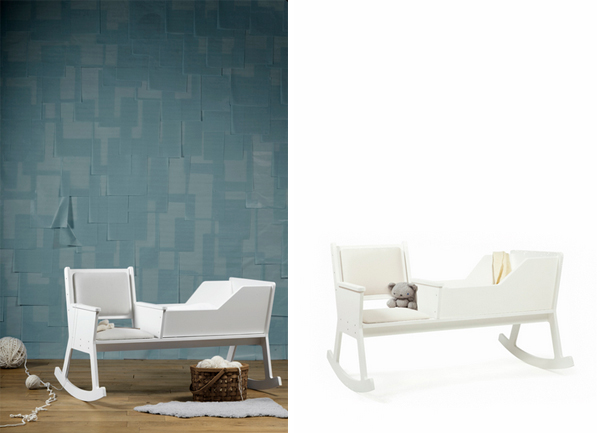 This is the Rockid. One side is intended for the parent to sit while the other side is for the baby.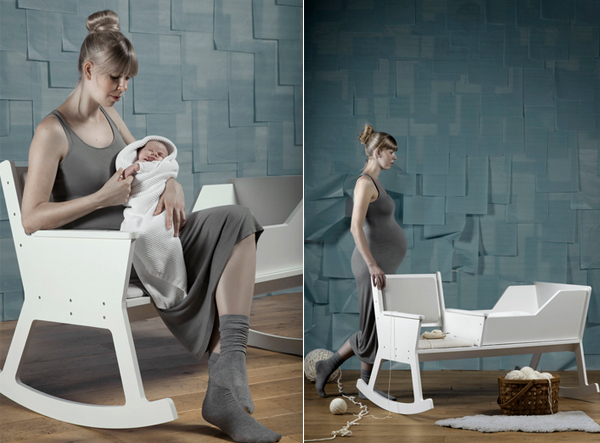 You can sit and rock to let the baby sleep or you can also stand and rock it.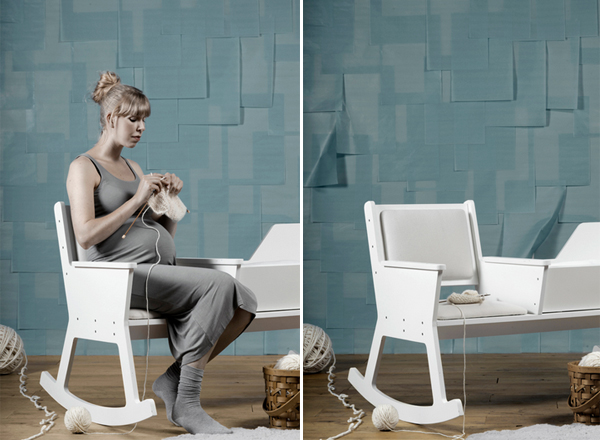 The rocking chair part is comfortable even for pregnant women.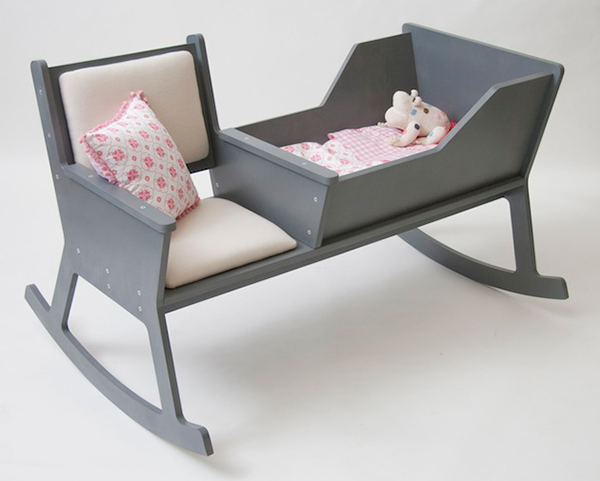 The chair is padded on the backrest and the seat so you can sit for a long time without feeling uncomfortable.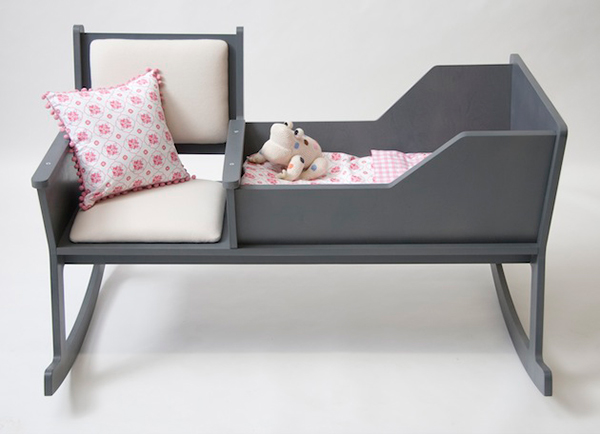 And on the other side is the cradle. Make sure you will watch baby while he/she is there!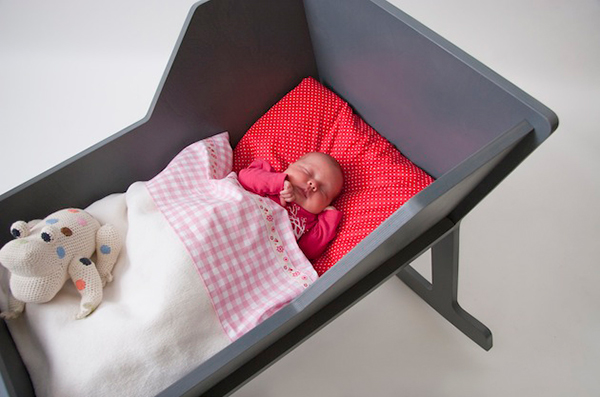 Look at how she sleeps soundly while in the Rockid. She'd feel even more secure knowing that mom is just beside her.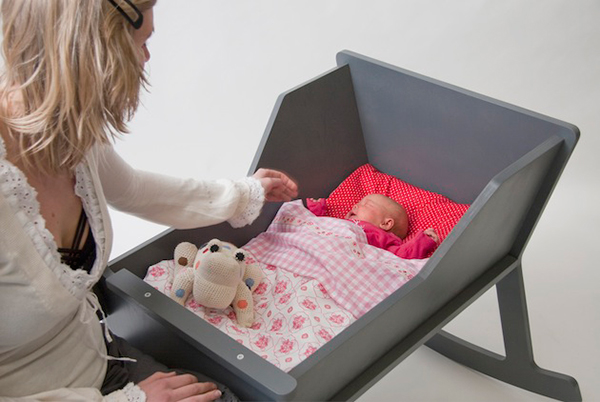 And you don't have to go far to comfort your baby too.
Great furniture design, right? It really is a nice piece for the parent and the child. It is like you would really do the same thing together for some time. But of course, you can always go down too. This furniture is from Ontwerpduo which is just one of the amazing designs they have. Now, tell me, what do you think of the Rockid? Do you think it is perfect for you and your baby?