15 Shapely Cylindrical Poufs
Poufs have lovely styles and could be used as stand-alone piece or be paired with other pouf designs. What makes poufs great is that they are soft and comfy. They also use a little amount of floor area which makes them perfect for small spaces. Poufs also come in different designs and shapes. For sure, you have a bunch of choices to check on!
So, in today's post, we will give you a showcase of cylindrical poufs since we are done with round poufs. Poufs are also similar to ottomans only that they are a lot softer and are more like huge pillows used for seating. Scroll down and check out our collection of cylindrical poufs.
Navarrete Cylindrical Pouf Ottoman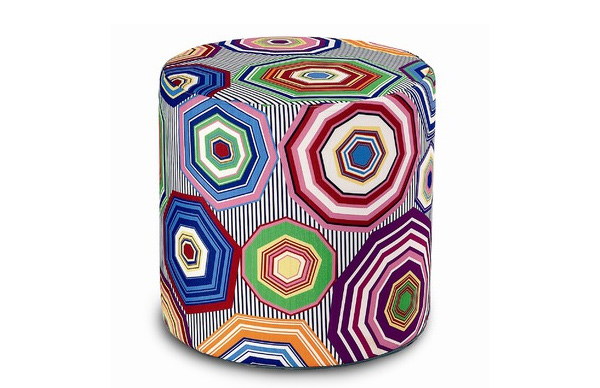 A colorful pouf with stripes and octagons. This can be one good choice for a pouf especially that it can coordinate with other colors in your interior.
Oskar Abstract Pouffe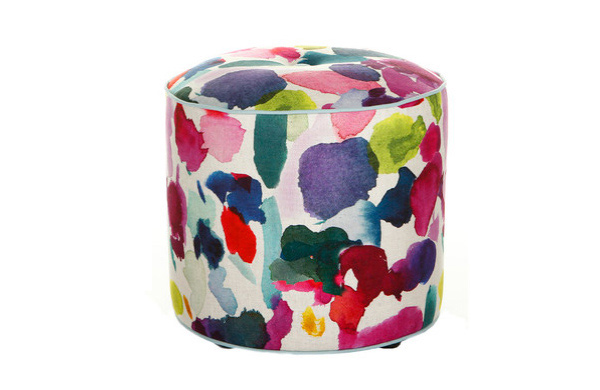 This one came out like watercolor of various colors was used to paint it. Its abstract look sure is lovely.
Tea House Round Pouf in Black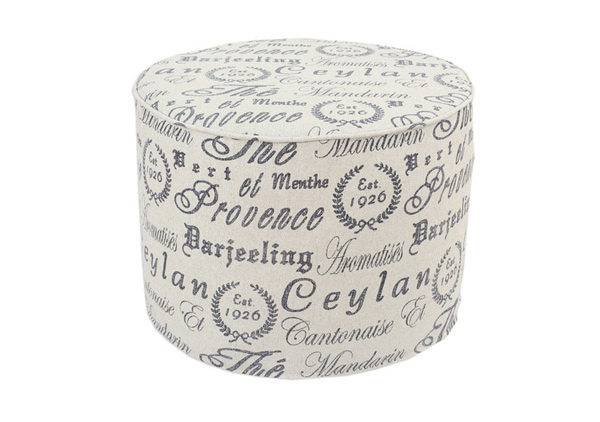 Look at how beautiful this pouf is despite its simplicity. The use of texts in different classic fonts gives it a vintage look.
Pouf Cotton Ottoman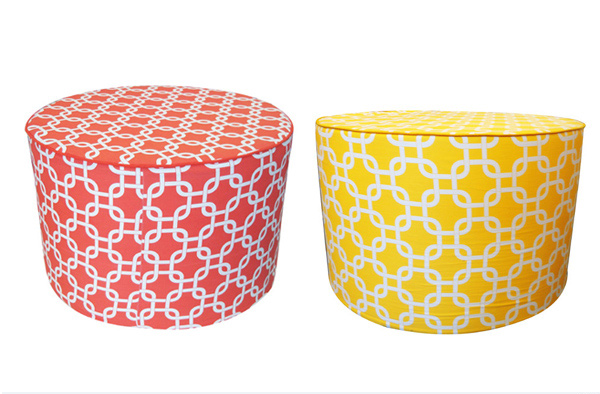 Cotton poufs in simple patterns. They certainly look dashing in orange and yellow!
Felt Pouf Stuffed Handmade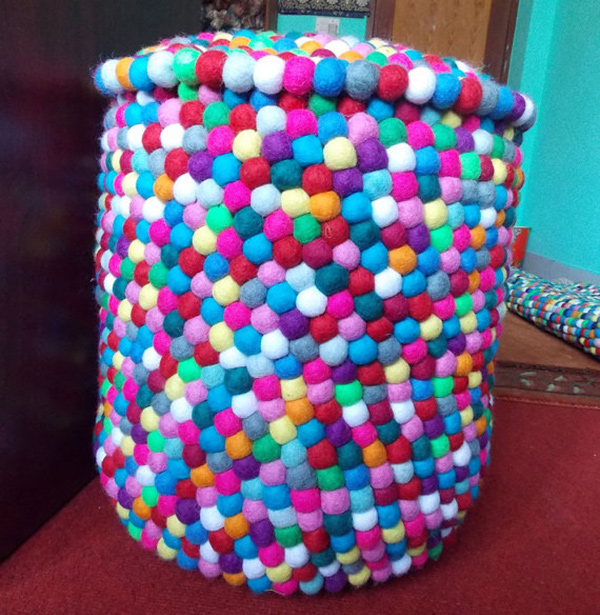 Stuffed multicolored felt ball pouf handmade with love by Nepalese women. This one sure has great value!
Happy Chic
You would agree with the name of this pouf- happy chic!. It looks so chic despite its minimal design and it gives one a sense of happiness with its style.
Embroidered Black & White Round Pouf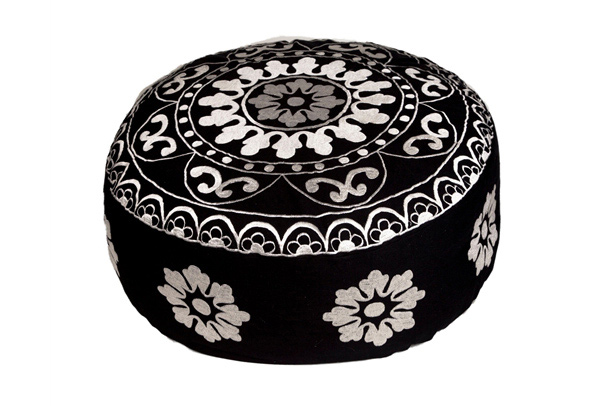 Fun and functional pouf with embroidery. It is indeed beautiful with the work of love on it.
Pouf with Tassel Trim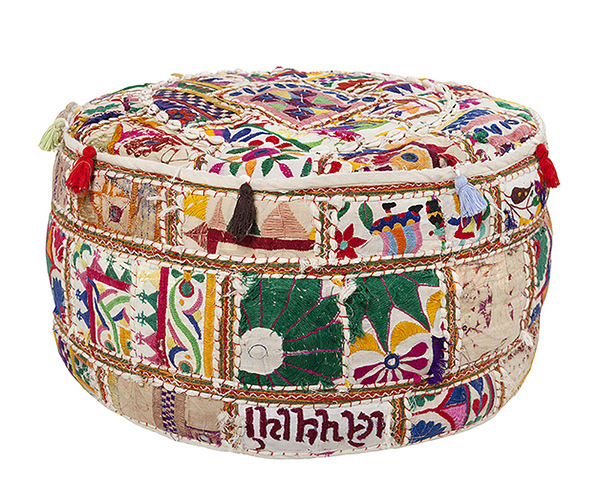 Soft and colorful ottoman poufs like this would complete your home's interior.
Tangier Hassock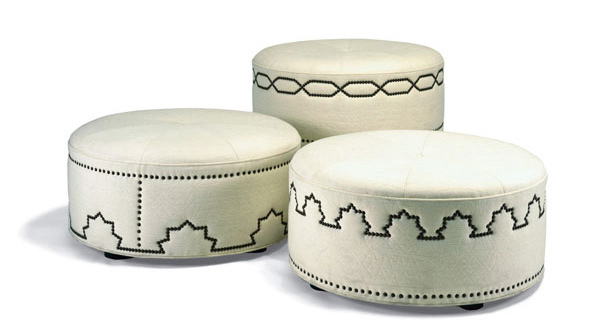 Antique bronze nail heads were used to add details to this cylindrical pouf.
Camouflage Ottoman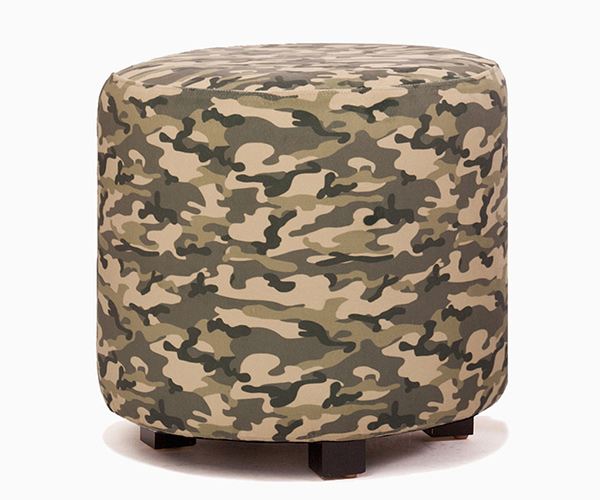 Designs like is kind of rare. But this will surely add a different touch to your home.
Cotton Zafu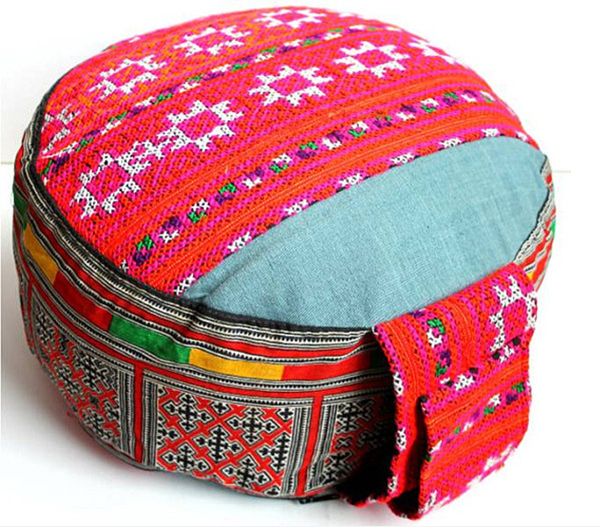 With embroidery and colorful fabric, this pouf sure is unique. These are handmade from colorful cuts and patterns.
Patchwork Pouf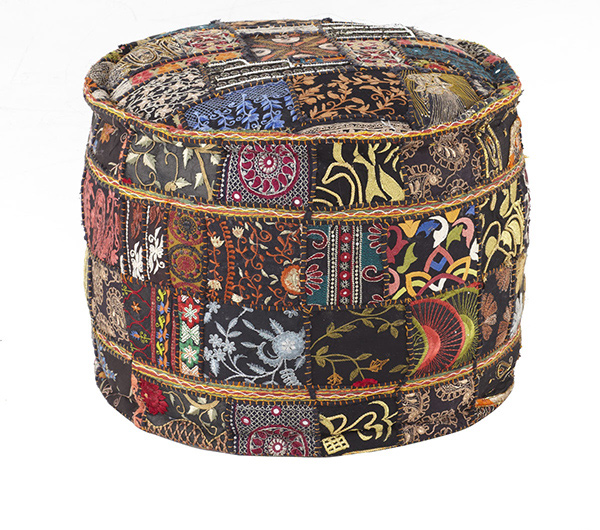 Add an eclectic touch to your home with this piece mixed of various fabrics and patterns that brings in drama and color to a room.
Black and White Pouf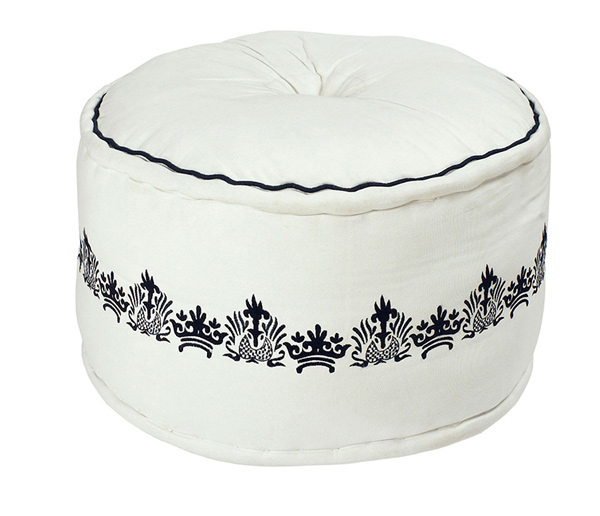 If you want a simple pouf, this one will is a good choice for it looks beautiful no matter how simple is design is.
Ulani Outdoor Round Pouf Ottoman
These outdoor poufs will certainly become a favorite companion if you want to spend time outdoors.
Sam Moore Lolita Ottoman – Antique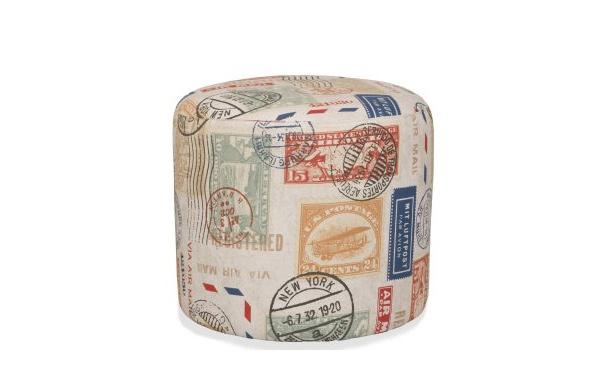 Wrapped in fun travel print upholstery, this pouf is a sure eye catcher in your interior.
Who wouldn't want those cylindrical poufs? They all look stunning especially if you add it to your space. Aside from their look, these are also useful and functional. Also, they won't use a lot of space in your home! Want more pouf designs? Check out round poufs so you can look at more pouf choices.