15 Cute Round Pouf Seats
Have you heard of poufs? Poufs are cushion-like seats which is also called an ottoman. Poufs could be round, cylindrical, cube and other shapes. What makes pouf lovely is that they can be a good accent to your space no matter how small they are. Well, they actually come in different sizes and styles and you will enjoy sitting on these soft ball like round poufs.
So for today, we have collected some pictures of various round poufs made from varying materials. You will notice that the material used greatly affects the look of the poufs and it can also affect the feeling of comfort for those using them. Check out 15 cute round pouf seats below:
Zig Zag Poufs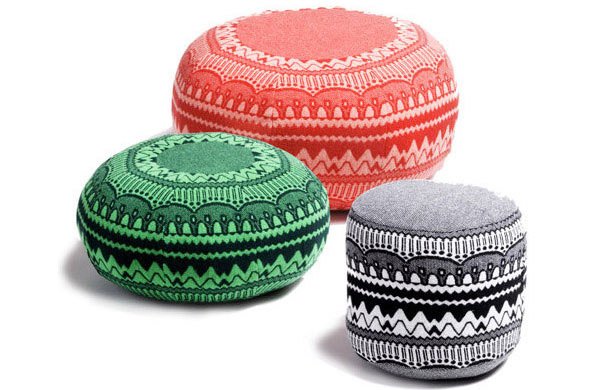 We love the zigzag prints of these ottomans. You can see that it also come in cylindrical shape aside from the round ones.
Felted Wool Stones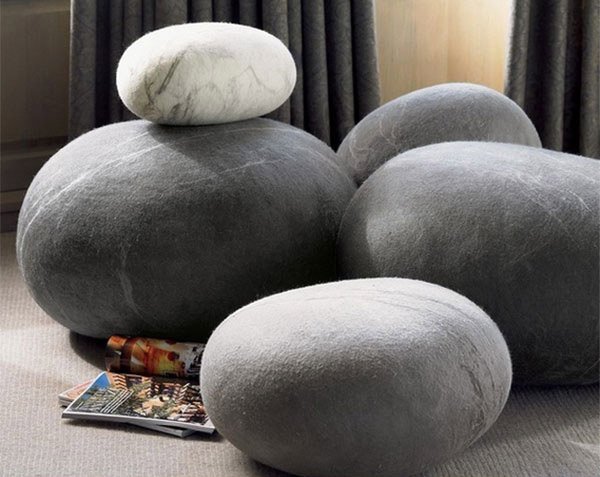 These are the only rocks that are soft! Yes, these are poufs designed like a rock. So, if you have an earth inspired home, these would surely fit in.
Decorative Poufs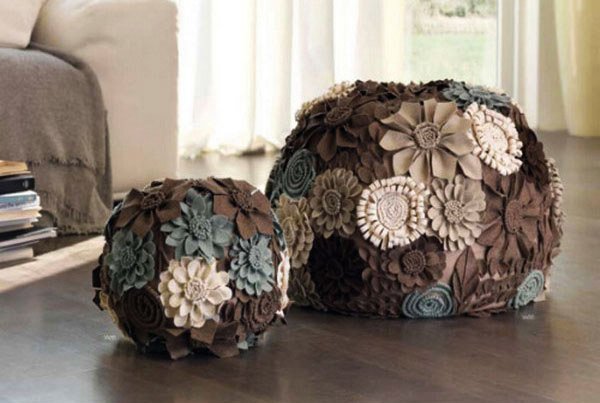 A stylish way of decorating your home is to use poufs like this. This also come in pink and violet flowers.
Lana Wool Ottoman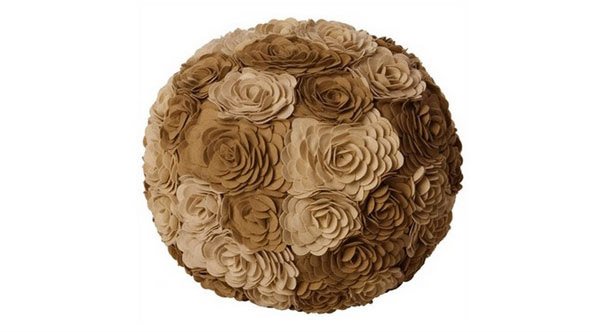 Similar to the previous pouf but this one uses a different design for the flowers. Get a pouf like this and you'll get a chic space.
Knitted Poufs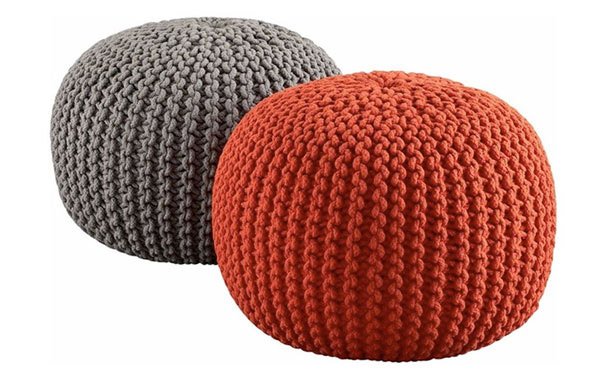 Wool poufs are so cool especially if it comes in different colors! Why not try placing one in your room?
Moroccan Leather Pouffes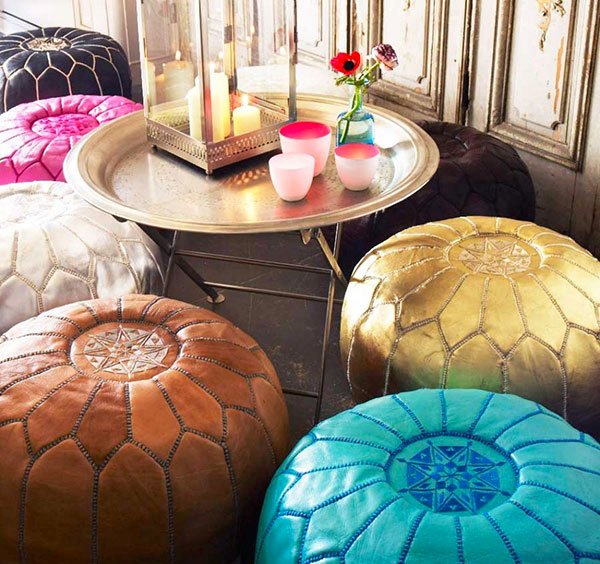 These poufs are famous because of its beautiful Moroccan design made from leather. They are also available in different beautiful colors.
Felt Embroidered Gypsy Floor Cushions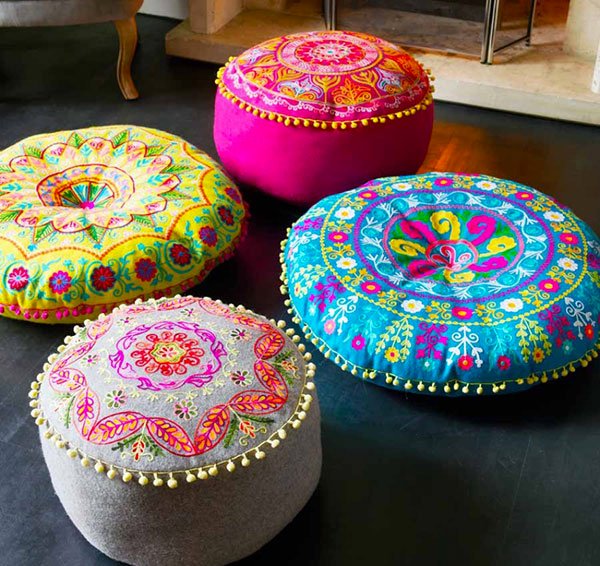 With varying shapes and designs, these colorful Gypsy style poufs are a great addition to your fashionable space.
Sushi Collection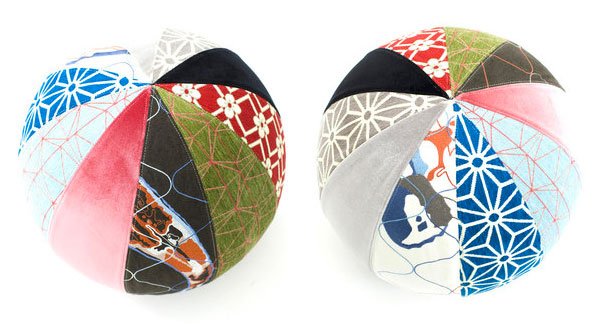 Made from a variety of upholstery, these poufs are totally like a ball but they sure are comfy to sit on.
Recycled Pouf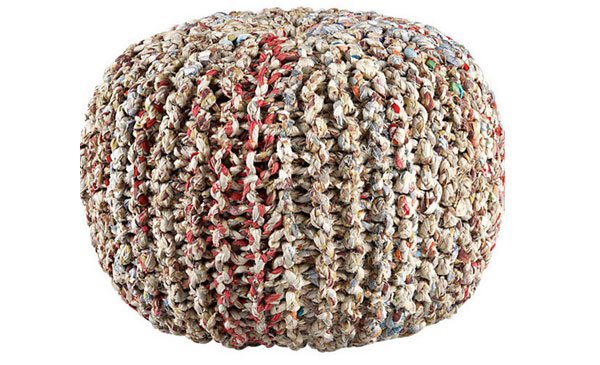 Made from recycled fabric remnants, this piece would be the perfect way to relax.
Tattoo Pouf – Rabbit Tiger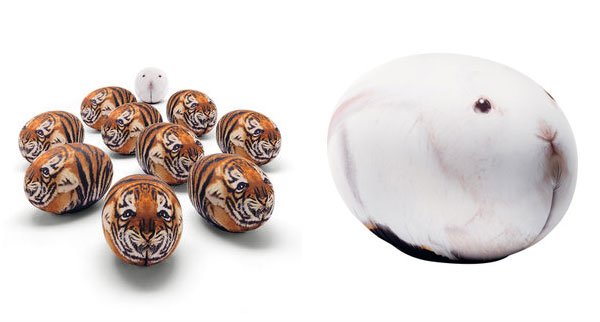 Yes, these are poufs with tiger and rabbit prints. Unique right?
Tattoo Pouf – Cactus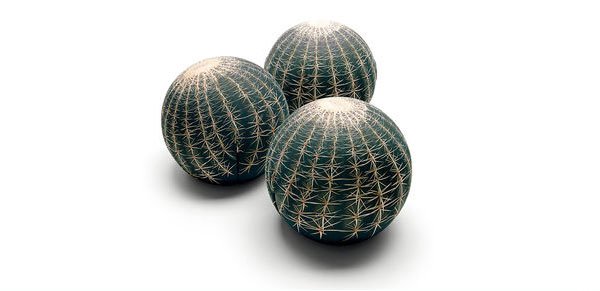 Or if you do not like the previous style, you might want these cactus poufs? Guess these would look great with the rocks we featured above!
Dark Gray Pouf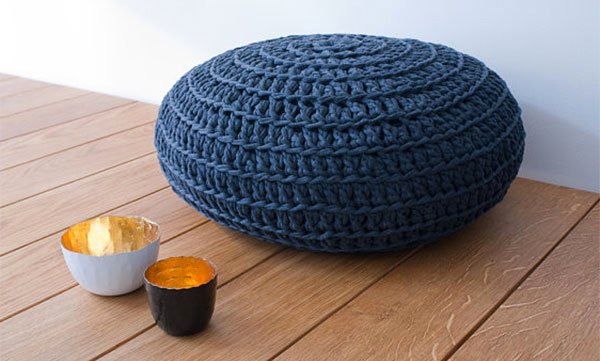 Knitted pouf is also a good choice. Look at how simple yet dashing it is!
Pouf Ottoman Black and White Zebra Chenille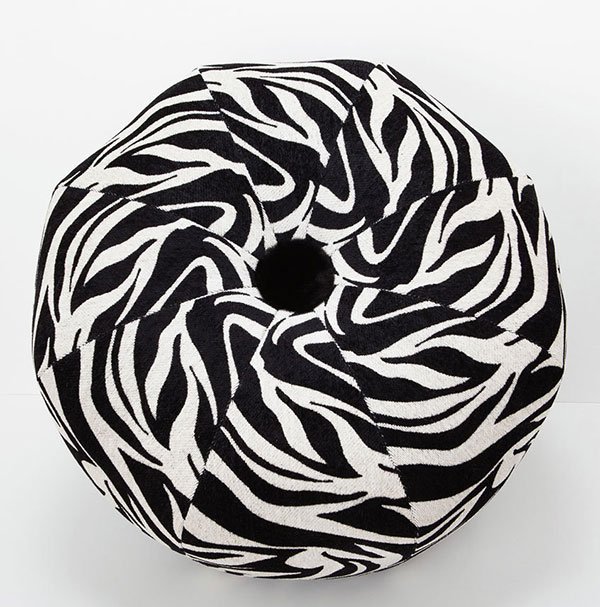 Are a fan of animal prints? This zebra printed pouf is perfect for you.
Green, Blue and White Pouf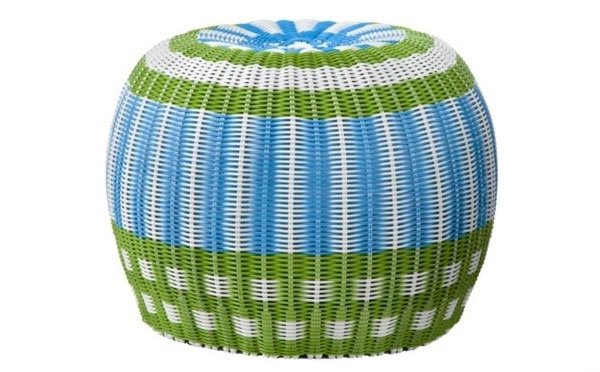 This is actually an outdoor pouf but the colors it uses can also look great for the indoors.
Hand-Painted Canvas Pouf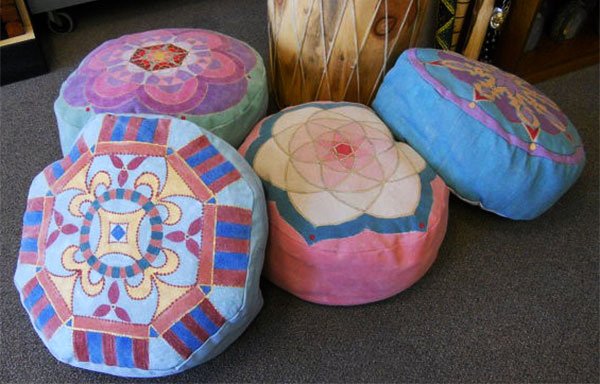 Check these poufs which are hand-painted by an artist. A great way to show one's passion for art!
Yah. We know these round poufs are so cute and lovely. For sure you would want to get one for your home. The great thing about poufs is that you can use it anywhere in the room, may be it in the living room, bedroom or just anywhere. Bring it with you in any space of your home if you want to comfortably sit on the floor to watch television or maybe read a book. Why don't you check out some cube storage ottomans, these can also be a good accent to your home's interior.