15 Lovely Sleigh Bed Designs
We have featured different bed designs already but there are still so many bed types that we haven't featured. You have seen round beds, storage beds, platform beds and others. Today, we will show you another type of bed called sleigh beds. Sleigh beds resemble a sleigh like what its name suggest. It has an outward curving headboard and footboard.
Sleigh beds are made of various materials. At first, it only came up with hardwood but these days they are also made from upholstered leather. There are others that combine iron and wood. Well, just check on the list we have below so you can look into the variety of sleigh beds.
Chesterfield Upholstered Sleigh Bed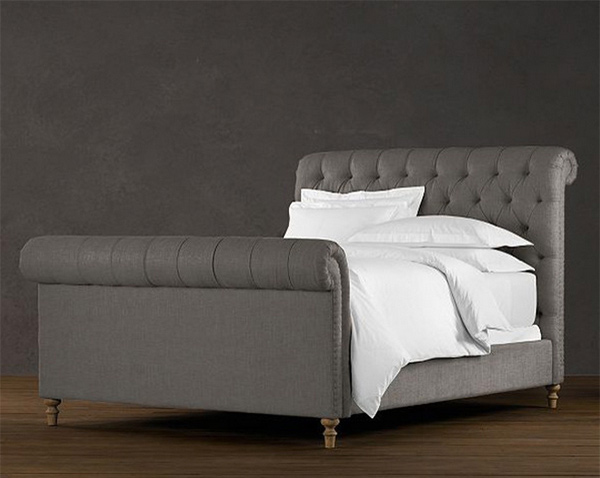 A padded bed accented with upholstery tacks having a lovely style with Victorian and Edwardian touches.
Capri Modern Sleigh Bed Collection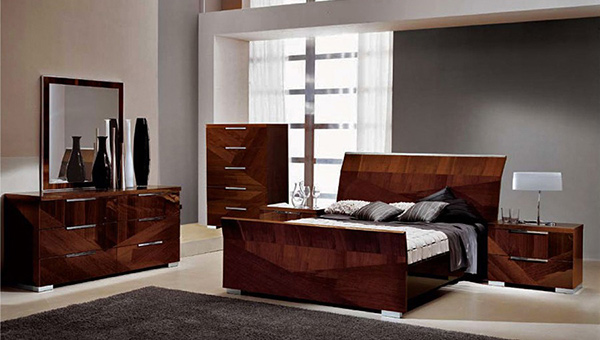 A modern style sleigh bed in brown high gloss lacquer finish. This can certainly add beauty to a bedroom.
Mirabelle Table Runner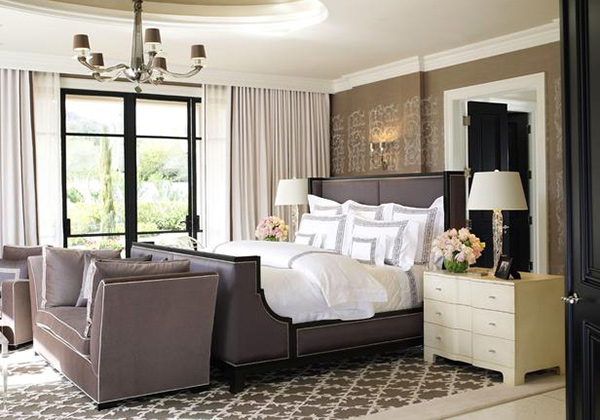 Bring in sophistication to a bedroom with a headboard trimmed with nail heads to glamorize a modern sleigh bed.
Modern Sleigh Bed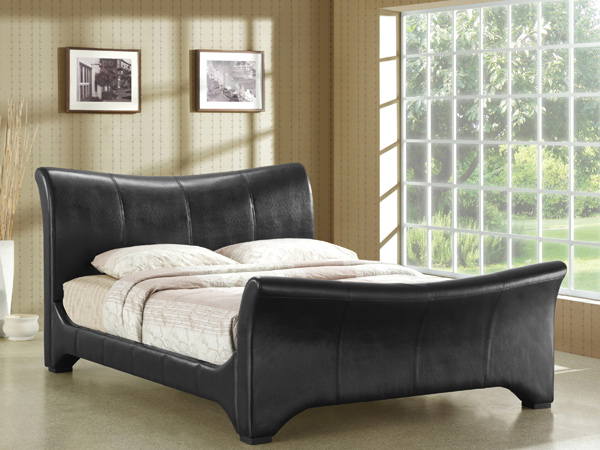 Stunning in upholstered black, this bed can surely upgrade the look even of the simplest bedroom.
Leather Sleigh Bed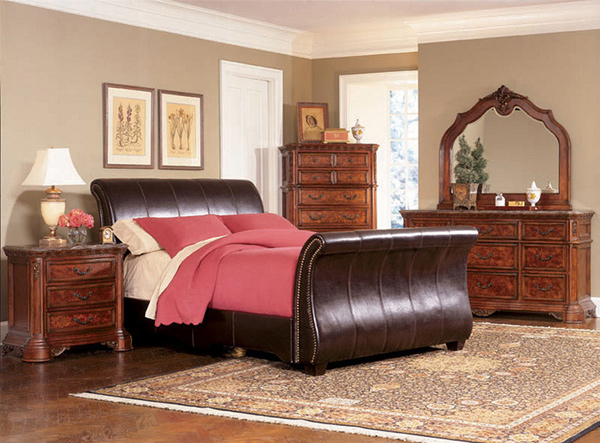 A sleigh bed with lovely details in it making it absolutely gorgeous in faux leather.
Chesterfield Faux Leather Modern Sleigh Bed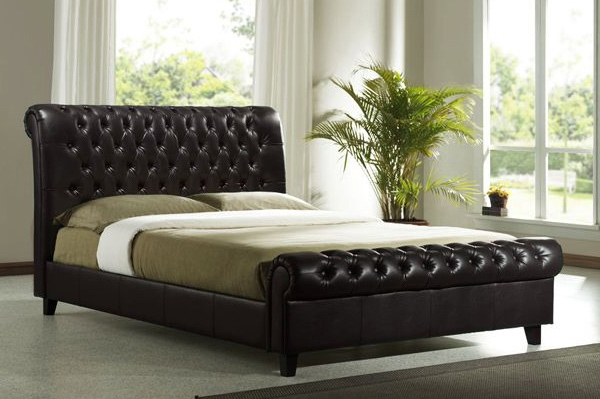 This bed comes in both sumptuous dark brown and beautiful faux white which could create a dramatic statement to your room.
Silver Valley Sleigh Bed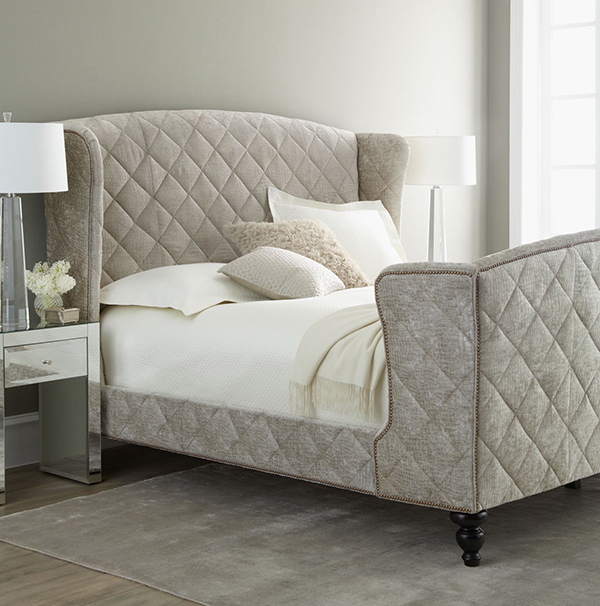 A wing bed and sleigh bed combine resulted into an indulgent comfortable bed in quilted polyester.
Opus Designs Brookleigh Sleigh Bed in White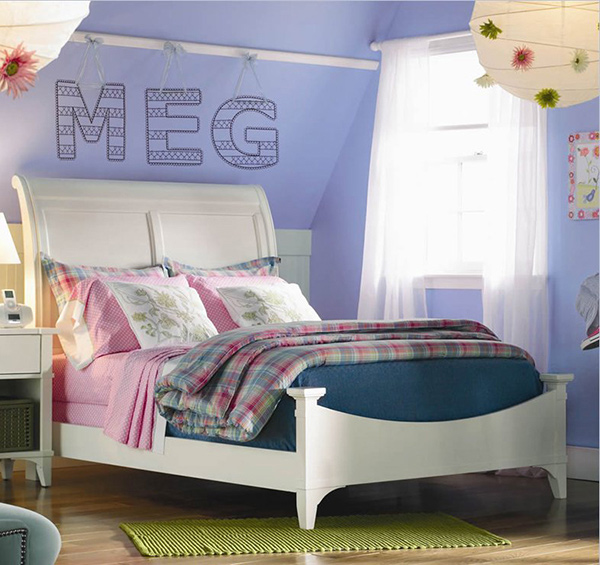 An elegant bed in white that is clean and fresh. It gives a sophisticated appeal to room free from any distressing touch.
Traditional Style Sleigh Bed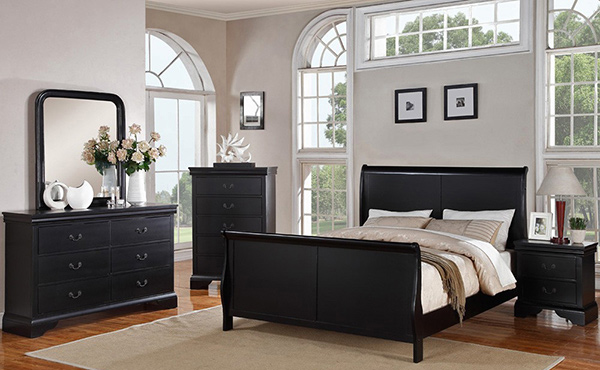 A traditional style sleigh bed in black finish that became the focal point of this bedroom.
Group Dunhill Sleigh Bed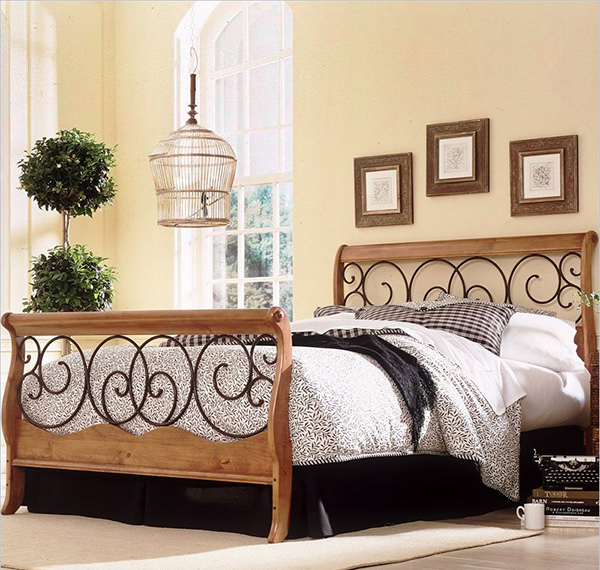 This beautiful bed is made from honey oak with autumn brown finish. The metalwork in swirls gives it a unique stunning statement.
Drawer Sleigh Bed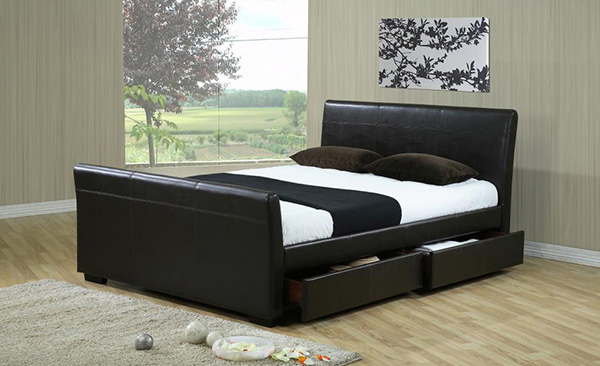 Aside from being an eye candy, this bed also has storage spaces in it.
Princess Twin Sleigh Bed in White Wash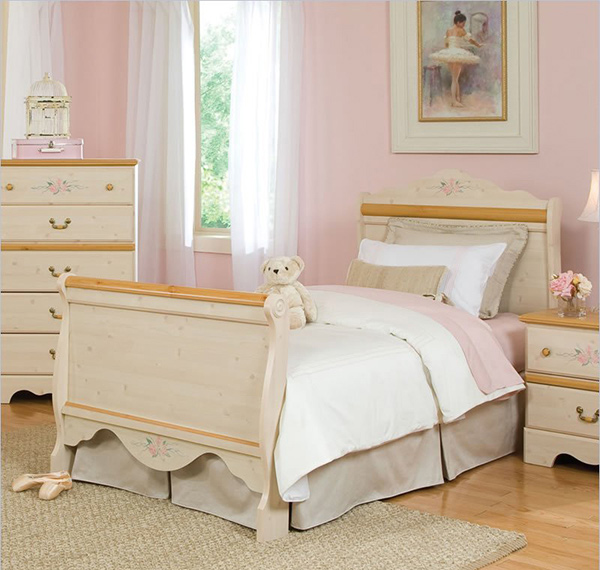 Fit for a young user, this bed is adorned with beautiful flower bouquet designs that are hand-painted.
Justin Sleigh Bed in Brown Bonded Leather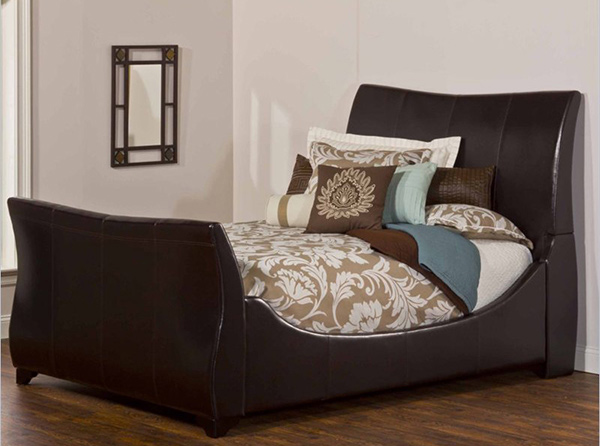 A modern and unique bed that has a luxurious design in brown bonded leather.
Modern PU Leather Sleigh Bed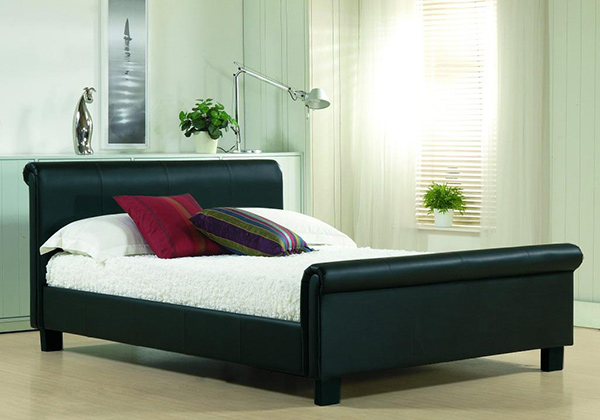 This bed is made from PU with solid wooden feet and a sprung slatted base. Isn't it beautiful? It is also available in brown and cream.
Markam Sleigh Bed in Antique Nickel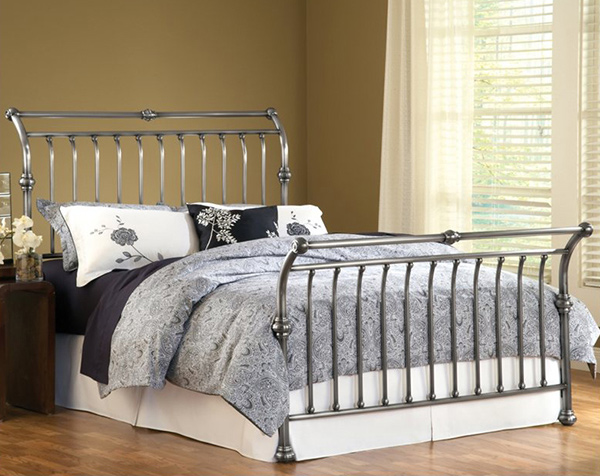 You can see the extraordinary details in this bed with an antique nickel.
These are a great list of sleigh beds isn't it? These beds come in various styles and materials just like what you have seen above. It looks beautiful even in traditional style. That is why it was adapted for modern designs as well. If you do not want a sleigh bed, you can look into platform beds or maybe a round bed for more stylish touches the bedroom.