Rock with Comfort and Style: 15 Modern Rocking Chairs
Every time we talk about rocking chairs, what comes to our mind is grandma or grandpa's old wooden chair where they relax or take a nap while rocking back and forth. Or you can also think of Mom or Dad reading the daily paper while rocking on a wooden chair. It seems a thing for elders but it can actually be perfect for anyone. Rocking on a chair gives a soothing feeling to the user because of the gentle motion. Usually, rocking chairs are made of wood but these days, they are already created with different designs and from a variety of materials too.
Today, we will feature some modern rocking chairs which gives not just comfort but also style to your home's interior. We have collated some unique designs from the web which will surely be great for your modern homes. Now take a look at what we got for you.
Tufted Rocking Chair – White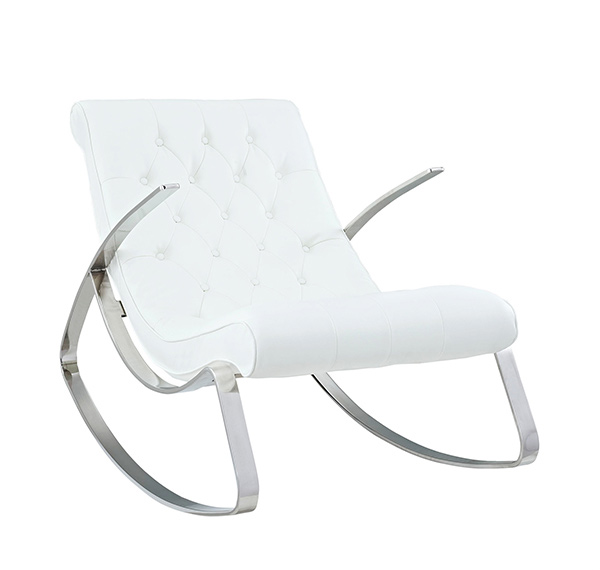 A polished stainless steel frame gives this lovely cushioned and tufted white leather seat a rocking feature. This chair gives not just comfort but also style!
Eames Molded Plastic Armchair Rocker Base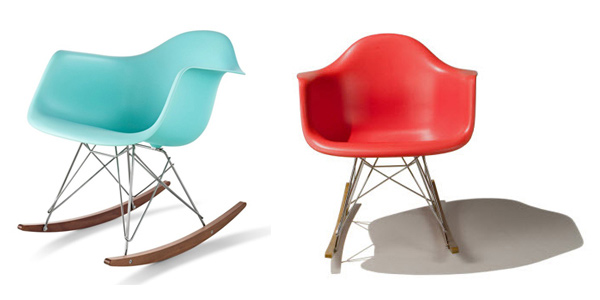 Get a modern rocking chair with multitude of colors to add a burst of fun to your room! This one is made from molded plastic armchair that is comfortable, useful and durable.
GT Rocker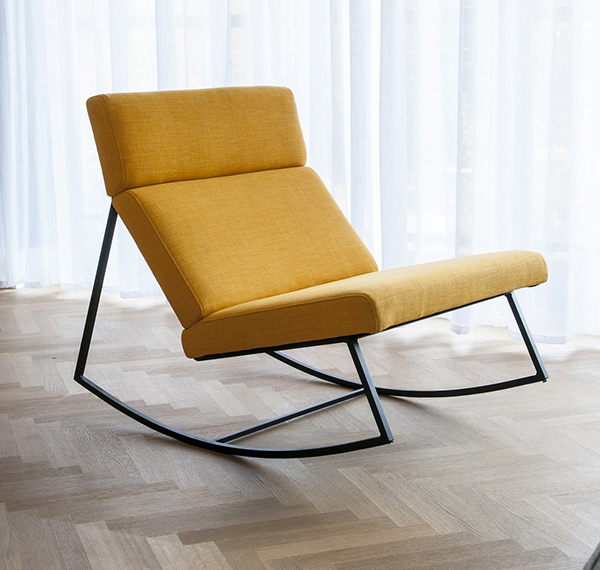 Sleek and simple rocker but its look can rock your interior! Its seat and back frames use Engineered FSC Certified wood and black powdered coated steel rod.
Keinu Rocking Chair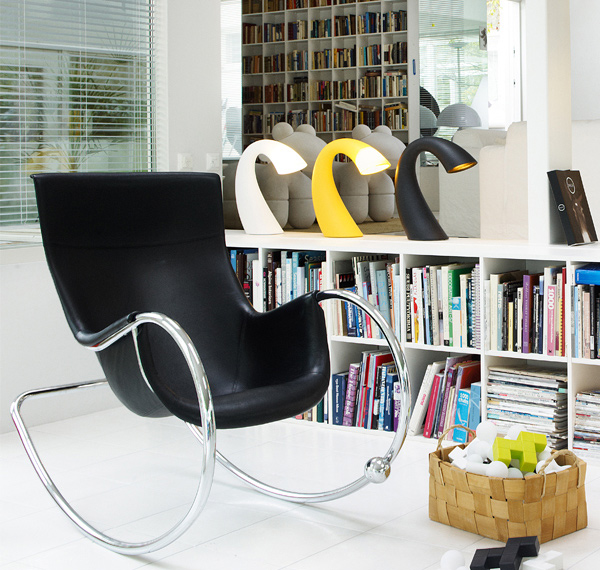 A chair that is not just pleasing to the eyes but also conforms to the body shape making one feel a lore more comfortable allowing a relaxed sitting posture.
Ooba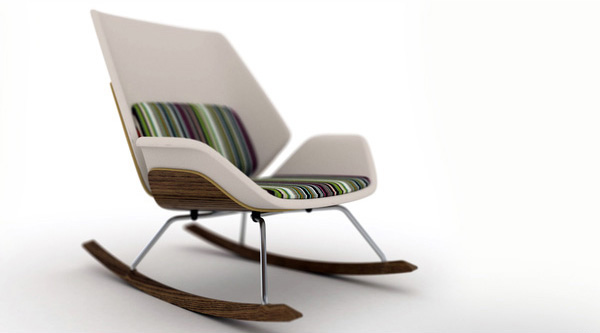 Sustainable and timeless pieces were designed by Wilson which included this rocking chair that is part of the Nest collection.
Rocking Chair Lucky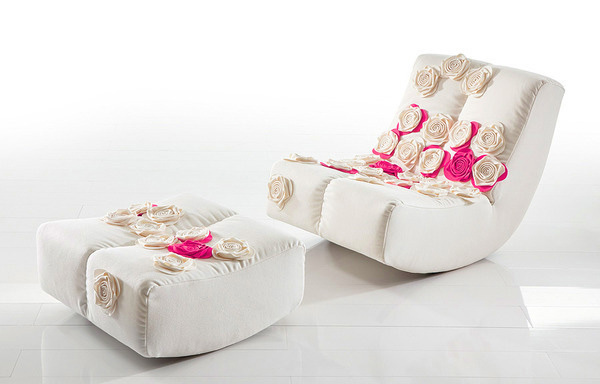 These comfy chairs come in various colors and designs but the one featured here has a lovely and chic style that can no doubt enhance a room's look.
Morphogenesis Lounge Chair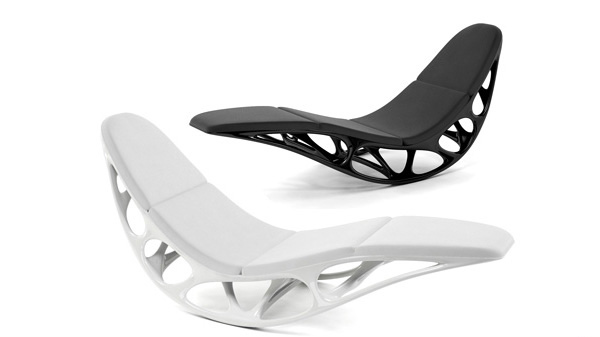 If you want a futuristic chair design, then these pieces are the ones you need! Black and white rocking lounge chairs that could create a different definition to comfort.
Rocking Wheel Chair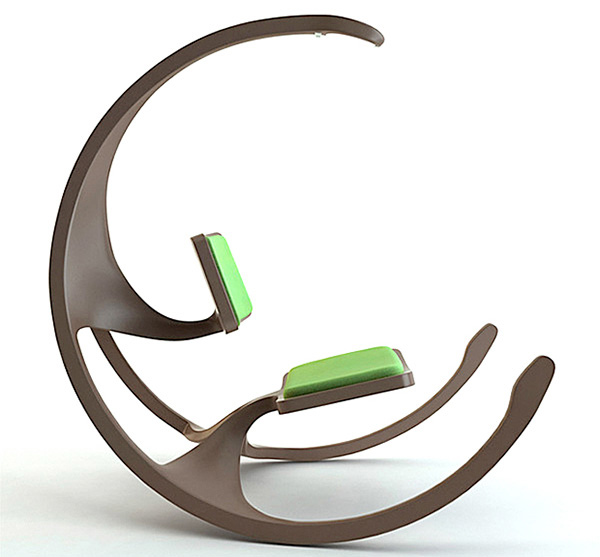 Get a distinct look with this wheel rocking chair! This could be an interesting addition to your interior.
Acapulco Rocker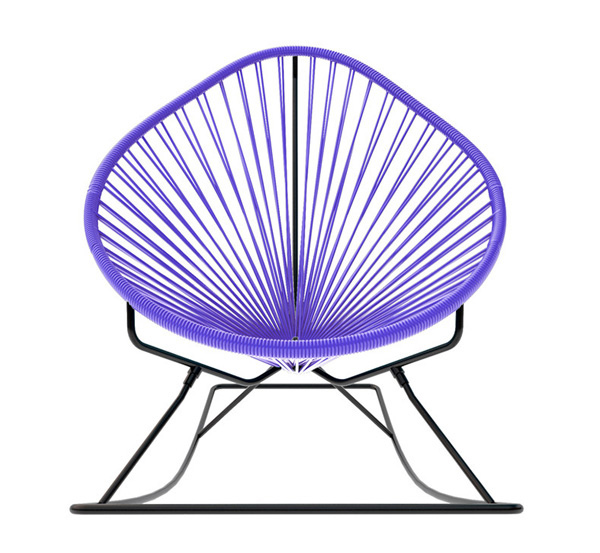 You would really sit back and relax with this woven rocking chair in pear-shape. This come in various colors that would match your personality.
Mamma Rocking Chair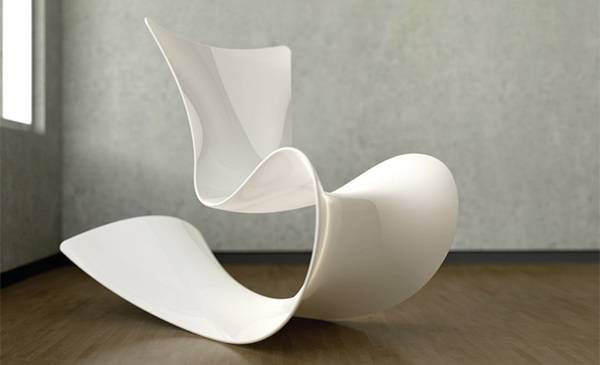 Simplicity, sensuality and comfort- these are the words that best describe this rocking chair made from fiber glass.
Collins Rocking Chair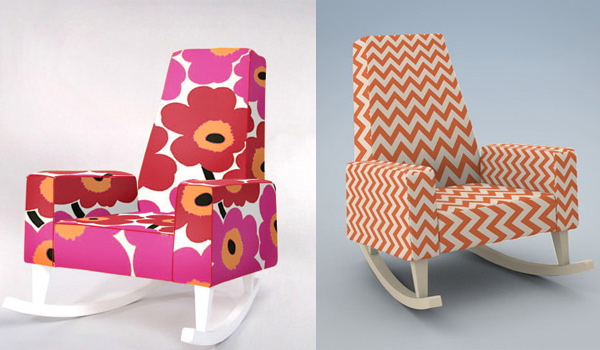 Add some zest to your room with these colorful high back rocking chairs that also come in various prints and patterns!
MT3 Rocking Chair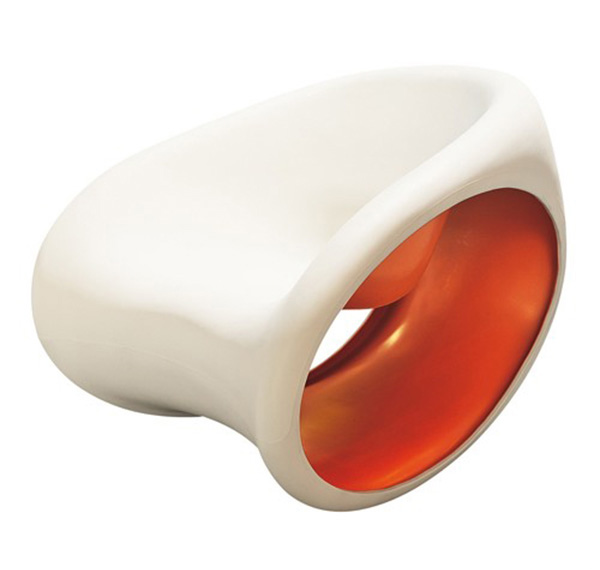 This modern rocking chair is constructed of rotational molded polyethylene with ivory white exterior and orange interior highlight.
Fredericia Stingray Wood Rocker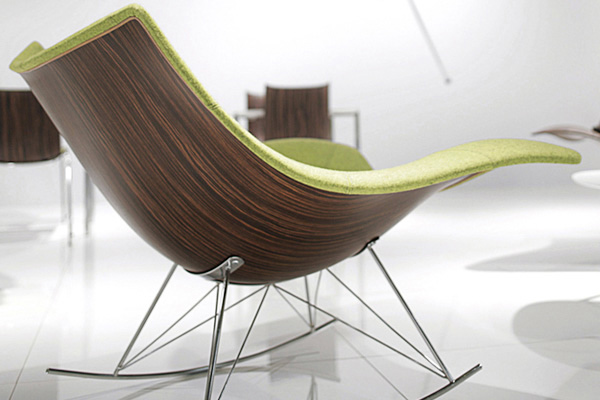 The shape of this rocking chair is inspired by the shell. It could allow various sitting positions giving the user a unique experience of tranquility.
Chrome Rocking Chair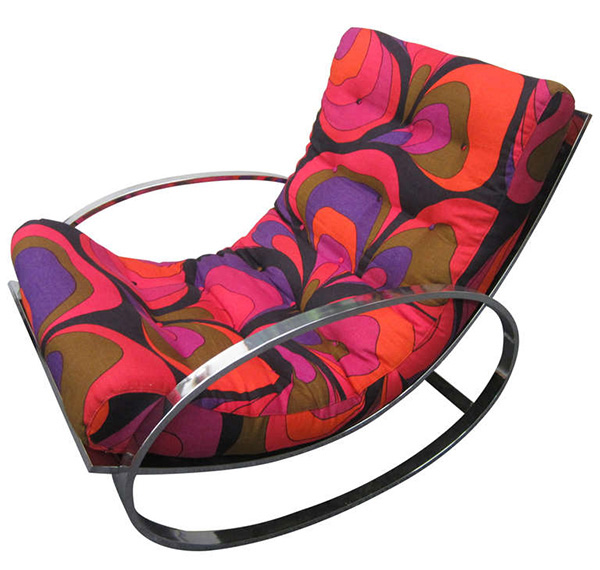 The colors and patterns of this rocking chair would add a lively vibe to your space.
Moroso M' Afrique Nopolou Chair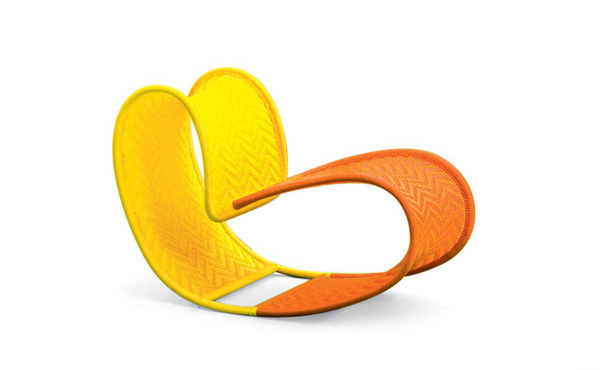 Upholstered in African fabrics, this rocking chair would no doubt give you the kind of comfort you want.
These rocking chairs sure rock! The designs are far from your grandma's chair and it can even give more comfort to the user while adding appeal to your home's interior. Which rocking chair is your favorite? You can also add some lovely modern armchairs to your home if you need more comfy seating in it.