20 Inspiringly Charming Blue Living Room Chairs
We have recently created a list about red living room chairs and we thought of why not create another list with blue chairs in them! This is a list about armchairs you can add in your living rooms that can create a cozier aura and comfort in your homes. The designs we have here sure are pretty, comfortable, and really classy.
The list that we have collated for you is about 20 Inspiringly Charming Blue Living Room Chairs. This list is sure inspiring for me because blue is one of my favorite colors. Check out the photos below and tell us what you think about the chairs because we are sure you'd admire the designs we have collected. Comment below and we'll be happy to read them!
1. Aiko Armchair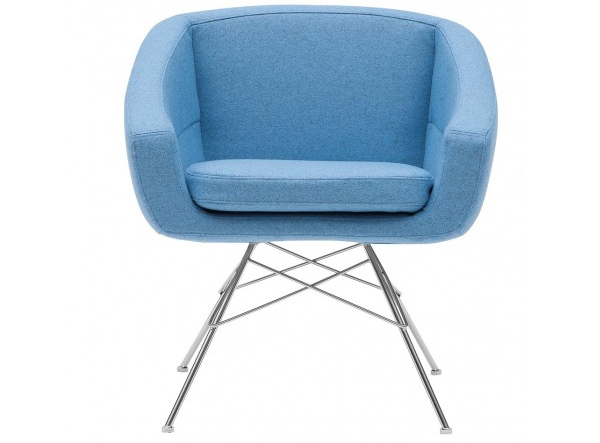 The AIKO armchair is an all-round lounge chair that will add a touch of elegance in homes and public spaces alike.
2. Armchair Pipe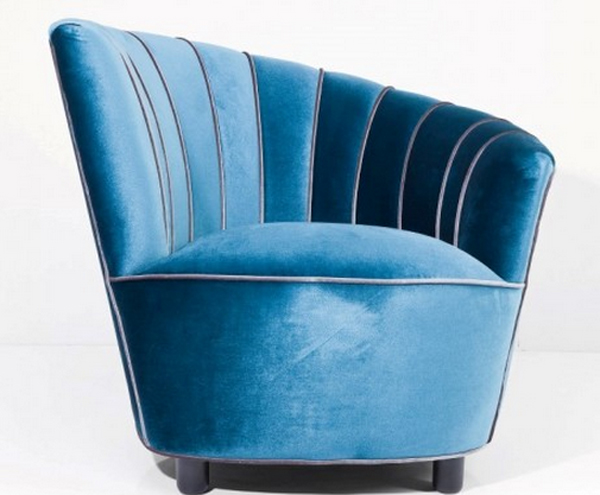 Look at how comfortable this armchair is. This design also comes in red, and we are sure that you will like it too!
3. Baroque Blue Armchair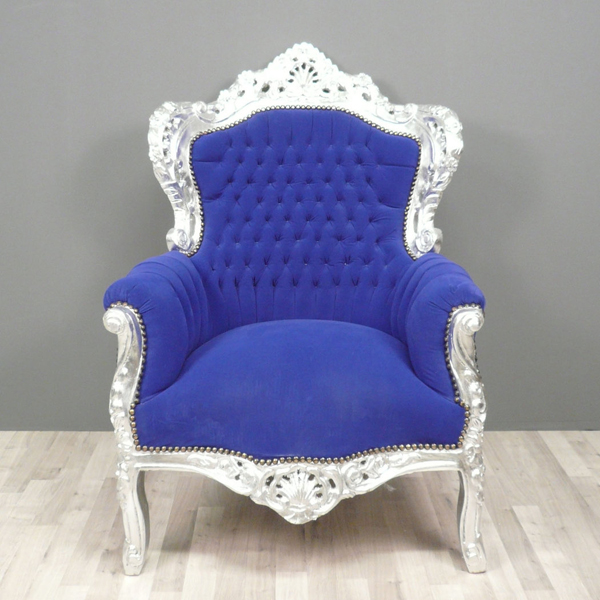 A stunning armchairs with a Baroque touch to it. The details are just fab!
4. Blue Cashmere Egg Chair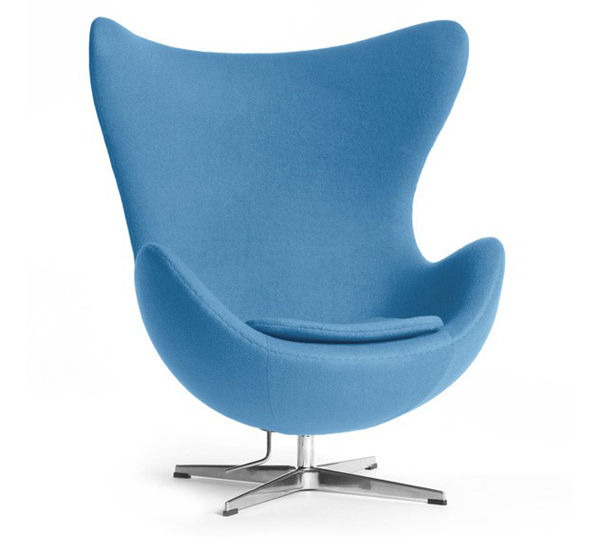 Chair Supermarket produce this beautiful cashmere egg chair. Check our Red Living Room Chairs list and you'll see a red one.
5. Bob Chair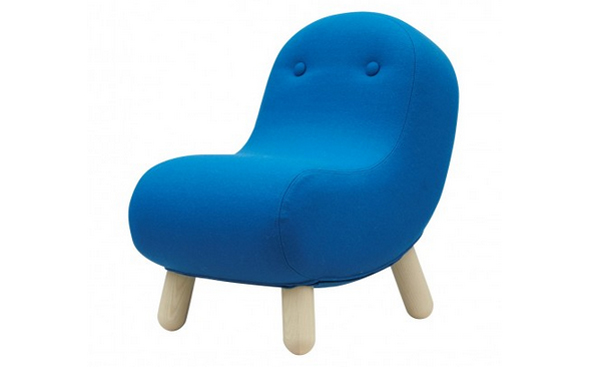 The Bob chair is designed as a good companion for the average sofa. Bob is the "extra" soft chair for the living room, the sofa group, the chill-out area, kids' room, etc.
6. Blue Armchair Verone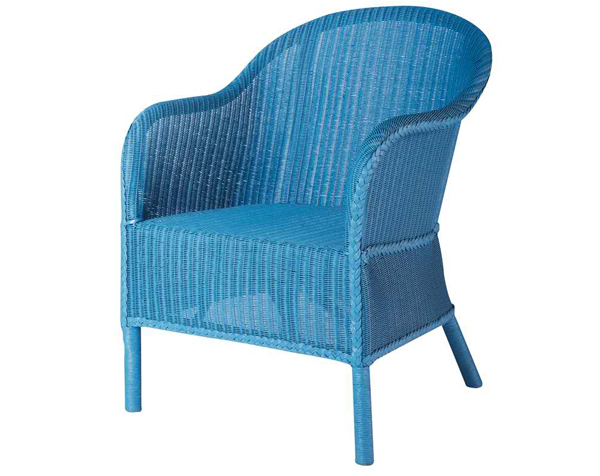 Verone is a living room chair created with natural materials which we love.
7. Cobalt Blue Elder Chair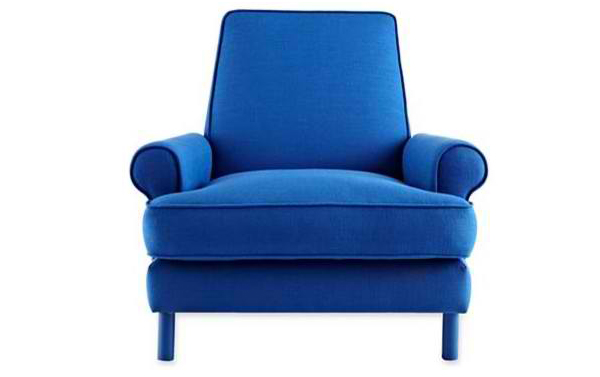 This is my absolute favorite furniture piece at the moment. Modeled on a classic English roll-arm chair, it gets a modern treatment with the bright blue fabric. The blue legs give it an extra twist.
8. Eden Chair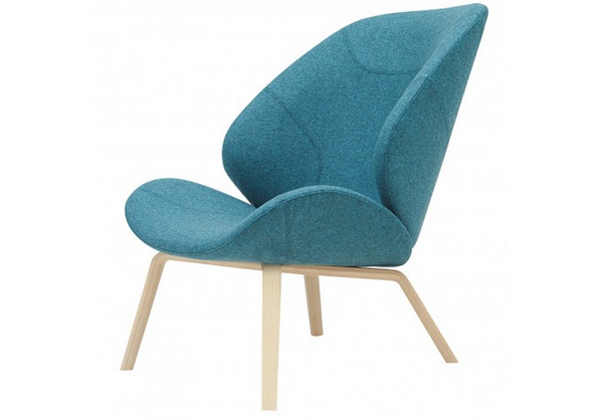 The main features of this spacious chair are a soft and very comfortable seat and backrest that allow for various seating positions. The design builds a bridge between many elements, such as the soft and the masculine, innovation and tradition, and private and public spaces.
9. Rebecca Stylish Swivel Armchair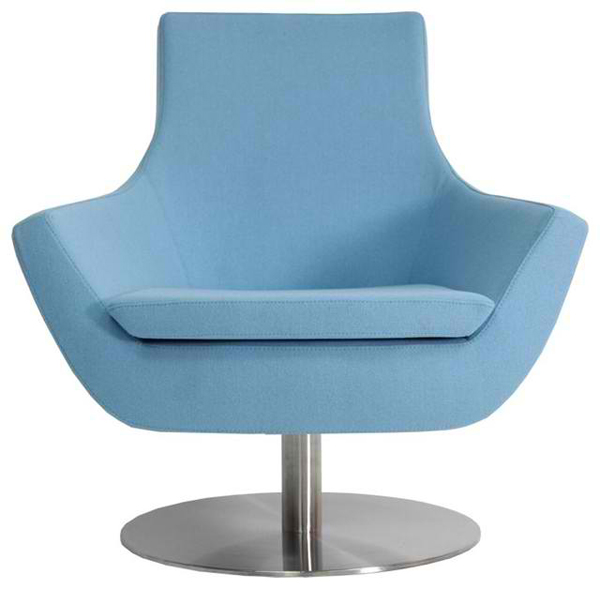 Rebecca Swivel is an armchair of modern chic design, with a swivel chrome plated solid steel base. The padded seat cushion enhances the comfort of the chair. The seat has a steel structure with "S" shape springs for extra flexibility and strength.
10. Ektorp Tullsta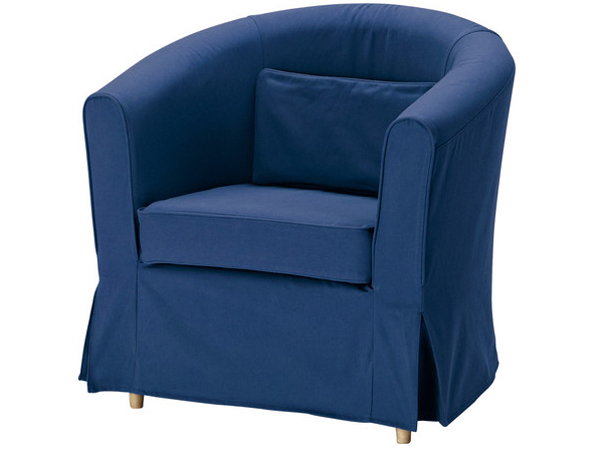 Simple and comfy design given to us by IKEA. Padded seats are always favorites, especially by the kids!
11. Julian Chichester London Blue Velvet Side Chairs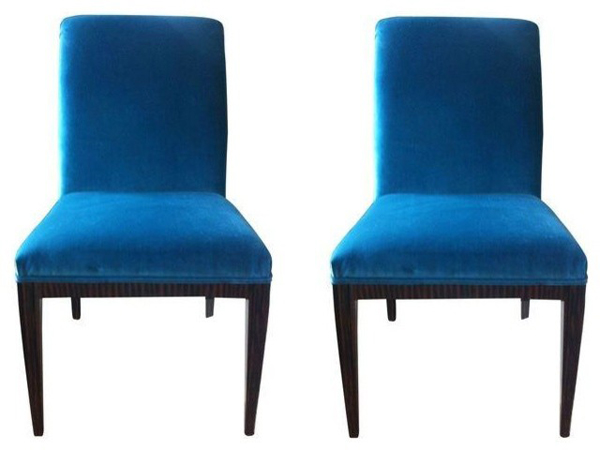 Swoon! These two Julian Chichester London side chairs are in vibrant cyan blue velvet. In excellent condition, the seller has had them for just one year. Liven up your decor with these jewel toned beauties!
12. Large Louis XVI Style Blue Velvet Chair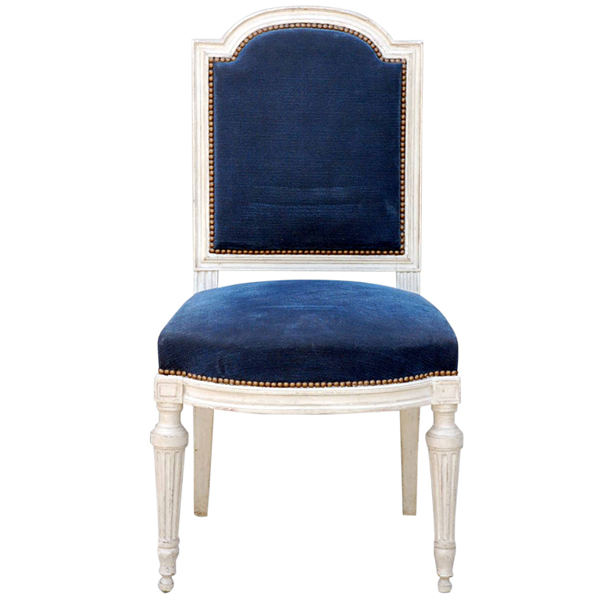 Here is one example of a royal blue chair for the living room.
13. Fashionable Blue Armchair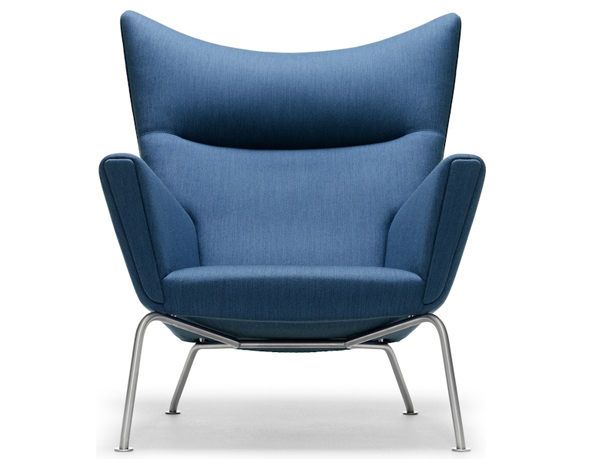 This chair could actually pass for a chair in the living room and maybe in the office area of your house.
14. Indigo Blue Velvet Modernist Italian Armchairs
Comfy velvet chairs that I sure wish I could add to our living room at home.
15. Noomi Lounge Chair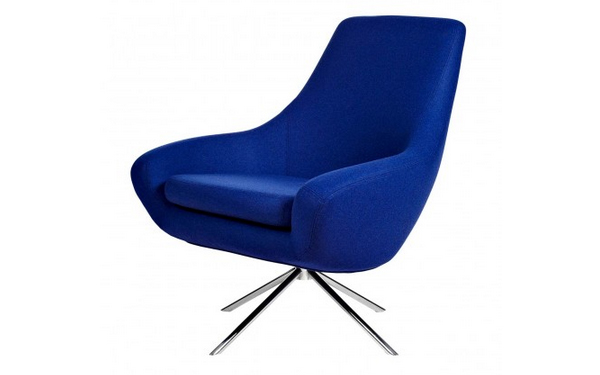 Noomi is a modern chair with a classic feel. The soft, simple look and understated, inviting elegance has clear references to the Scandinavian design tradition.
16. Opera Chair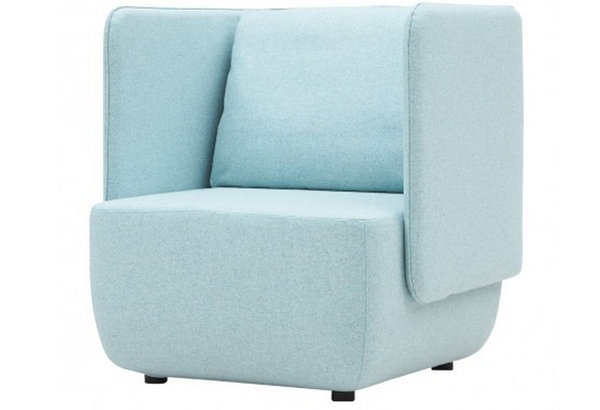 Opera can be used as a versatile lounge chair in traditional seating groups, in larger configurations, or as a chair that provides privacy, a space for contemplation or conversation – depending on whether you choose a chair with a high or low back or arrange the chairs in groups with a combination of both models.
17. Locksta Easy Chair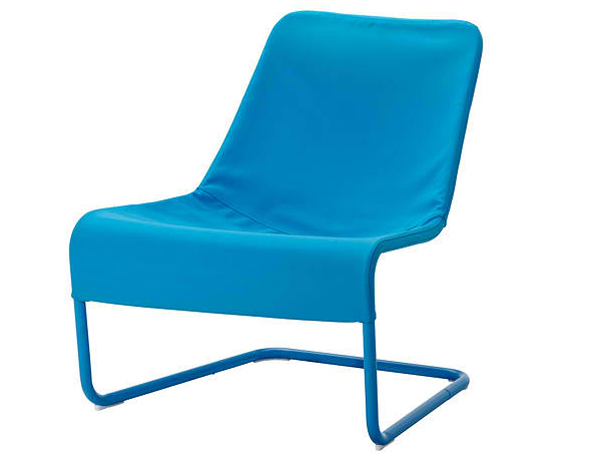 Cute chairs you can use indoors and outdoors.
18. Royal Blue Side Chairs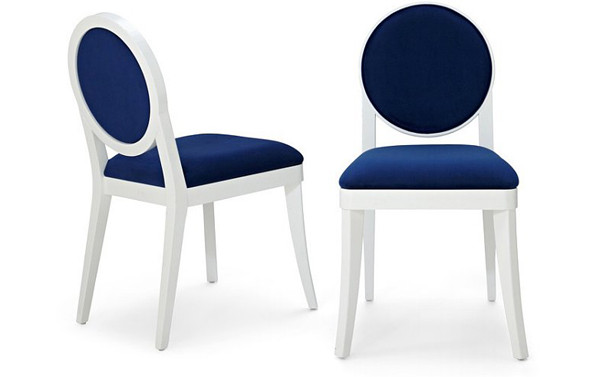 Jonathan Adler created this beautiful set of chairs with stunning finesse and class. How do you like this chair design?
19. Saarinen Side Chair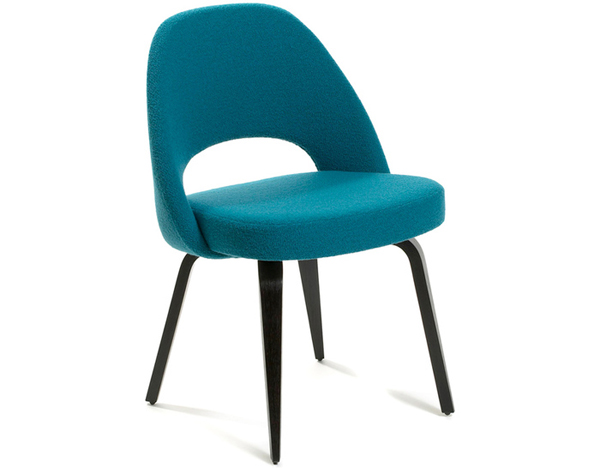 A Saarinen chair is always a classic for me. The designs never die with time, instead, they become more and more pretty.
20. Mamy Blue Armchair Poltrona Frau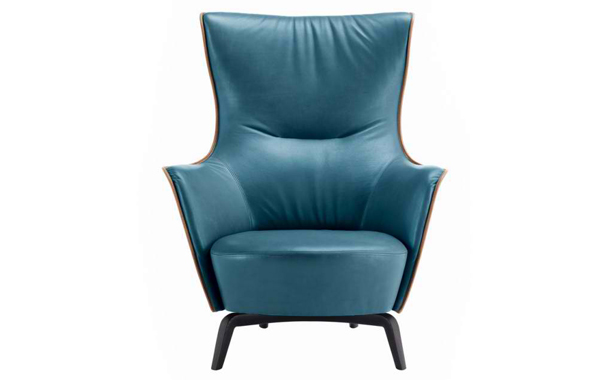 Beautiful, classy and sophisticated. This could actually pass for the chair where your father or grandpa sit during the news.
Thanks for checking the blue living room chairs from Home Design Lover! We sure hope that this list will encourage you to continue following Home Design Lover for more lists like this and red living room chairs that will complete your space. These are favorites that we hope you'd share with your friends! More to come, soon!