15 Pretty in Purple Living Room Furniture
The color purple is usually associated with royalty – which is always a good thing if this color happens to be one of your favorites! Today, we have gathered 15 Pretty in Purple Living Room Furniture which will inspire not only those who love the color purple, but also the ones who are in the verge of choosing those furniture for their newly refurbished apartment living rooms.
The 15 Pretty in Purple Living Room Furniture is one stunning list to look forward to because we already created a similar list to this one, only that it focused more on the living room in general, this time – this list of 15 Pretty in Purple Living Room Furniture focus more on the furniture; their designs and especially their wonderfully chosen color – purple. With that in mind, take a look at the next picture of the 15 Pretty in Purple Living Room Furniture.
London Contemporary Living Room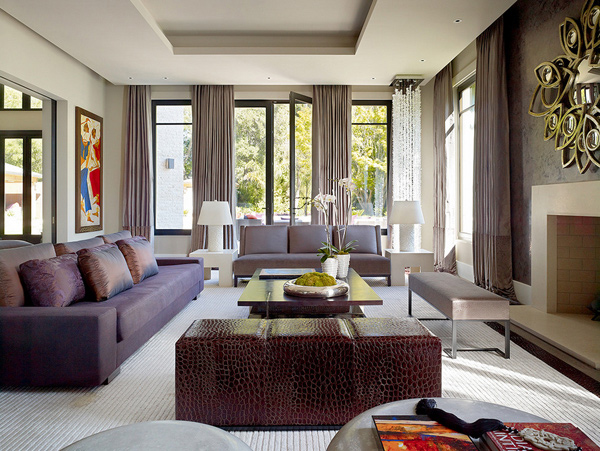 This purple living room furniture reminds us of how royalties like their seats – comfortable and pretty!
London Living Room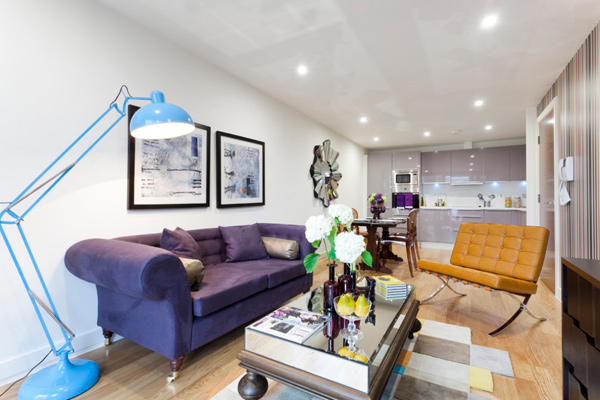 We like how this living room has an eclectic feel to it – the combination of different materials and designs make it one unique place for rest and recreation.
Malaga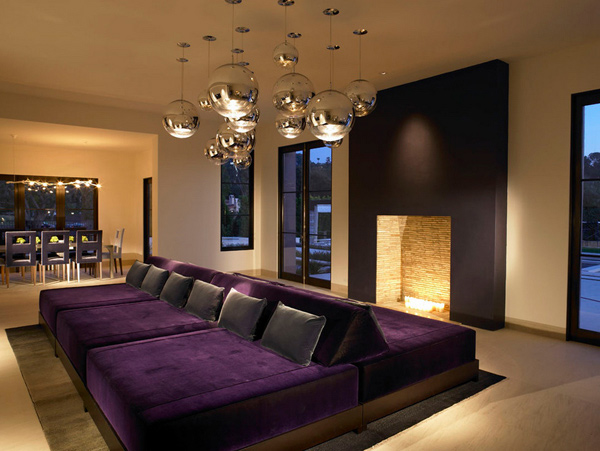 This beautiful back to back seating area is one rare living room sofa. Not only does it occupy a whole chunk of space, but the design is best suited for large homes which gather a lot of people in one event.
MidCity Loft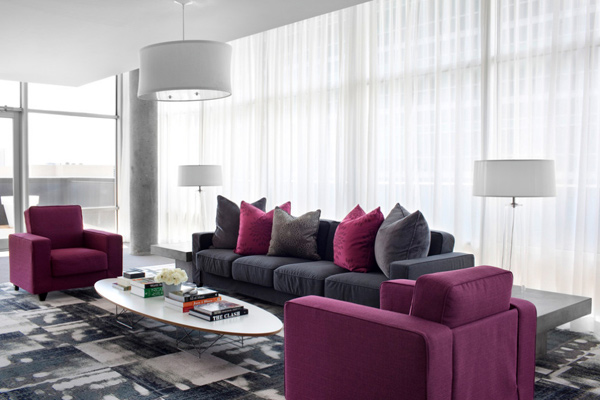 MidCity Loft. This may be one place anybody would love to live because of the glam and beauty of the place. Notice how purple and grey was matched in this living space.
Philadelphia Modern Family Room
This modern home is something any young professional would want to own; it is stunning, it has modern furniture and decor and it just too wonderful.
San Francisco Modern Living Room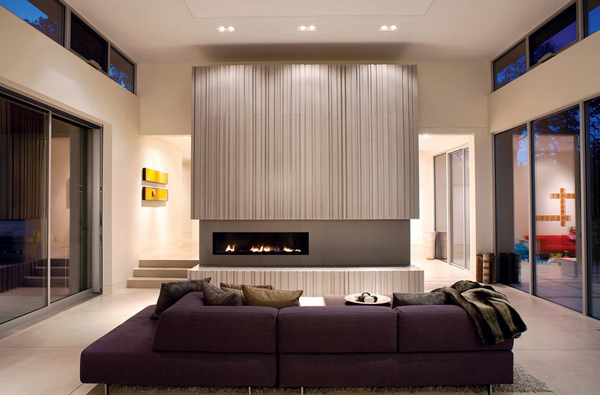 We have seen a lot of beautiful San Francisco homes in magazines and in the internet, and this may just be one of those beautiful homes you might or have already encountered. The great interiors match all-too well and the design of each one is just superb.
Statement Shade Chic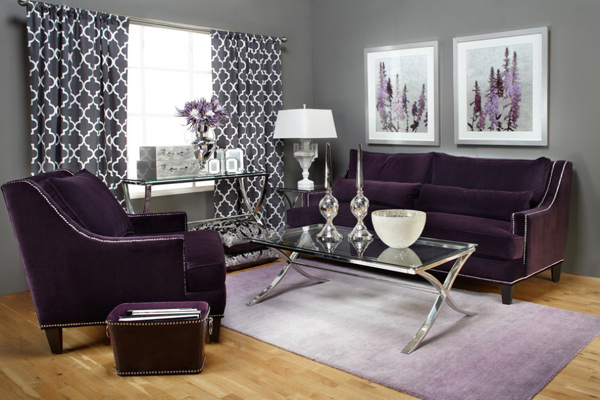 This living room is not only chic, but almost vintage too. The design of the chairs is lovely and the decoration is just as pretty. We love this space, do you like it too?
Toronto Transitional Living Room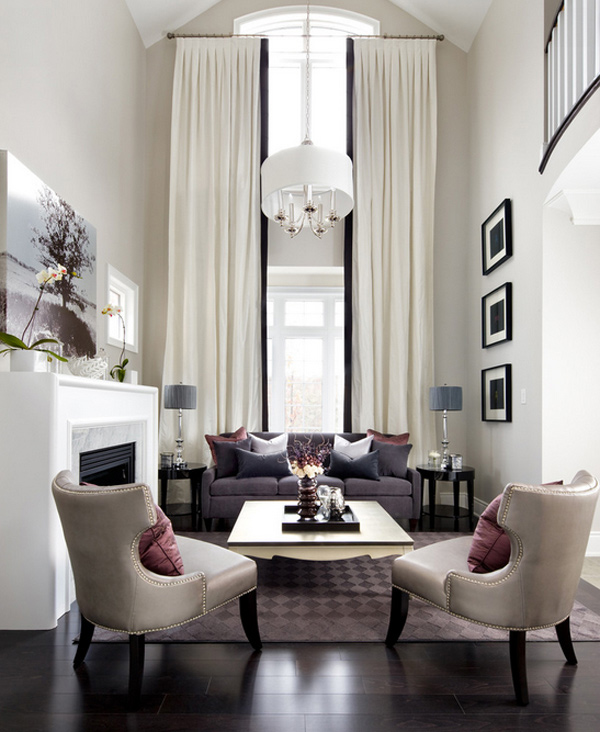 The color may seem a bit grey, but the seating area by the window sure looks pretty. It complies with being a stunner in this almost too neutral territory.
Westchester Showhouse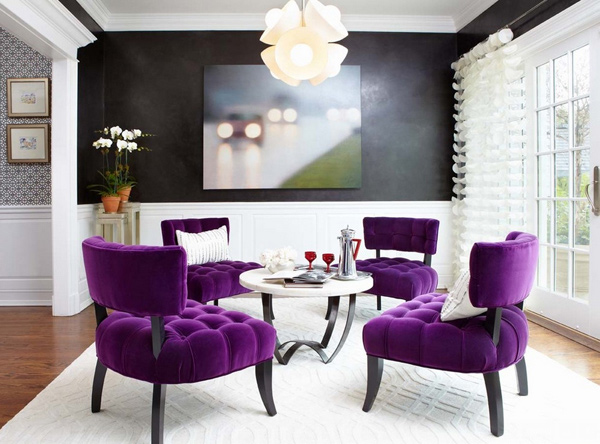 We sometimes confuse this as a dining room set, but notice how low the chairs are and then look at the coffee table. This area may be intended for tea, but this space definitely has great purple living room set!
An English Tudor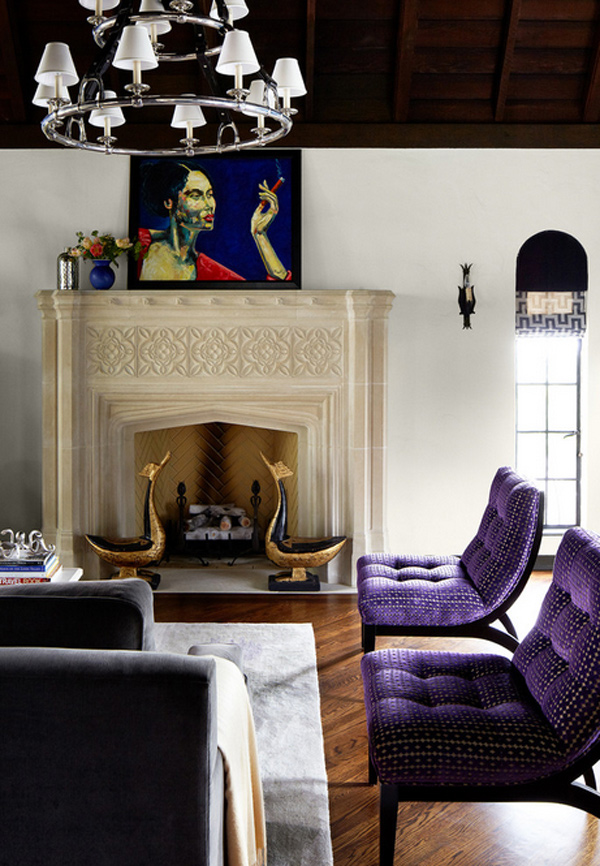 The design of the space is quite minimalist and sophisticated. The furniture and decor choices for this this living room is pretty interesting.
Arcadia Contemporary Japanese Remodel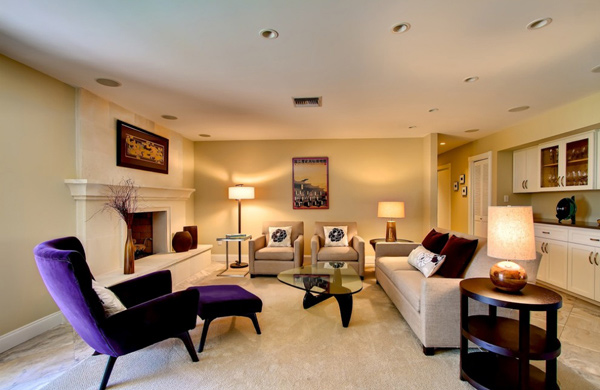 We see this accent chair and foot rest on the side which stands out from the neutral surrounding.
Memorial Houston Home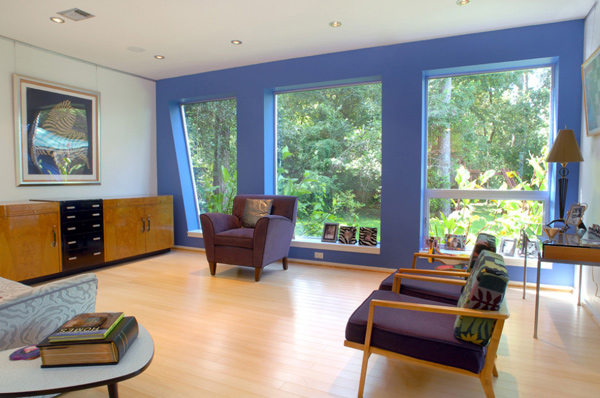 RD Architecture, made sure that this home will not only be one of a kind but pretty interesting. We all know that it's not always that one place is unique that it is interesting. The play of colors in this room is amusing.
Pallos Verdas Drive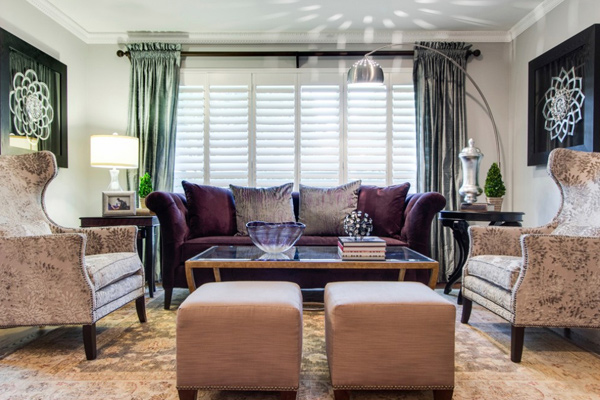 We love the classic and vintage feel of this living room. The furniture choice is remarkable and really lovely. Note the beautiful floral images on the wall that capture much of the spaces' glam.
Thayer Coggin Showroom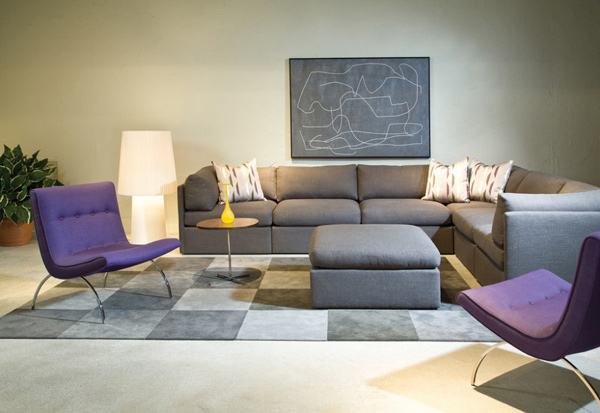 The side chairs we have in this living room are contemporary and eye-catching. The color does not scream attention since the grey sofa sort of neutralizes the color.
Tribeca River View Apartment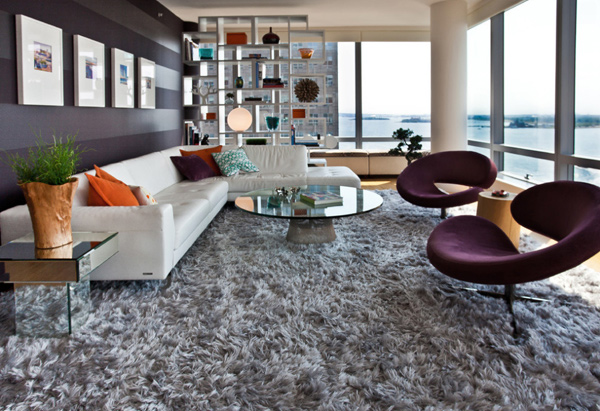 Beautiful and interesting modern furniture fit for a New York apartment! Great work on the interiors and fabulous furniture choices. Good job, Patty!
Some of the colors of the furniture may have been subtle, while the rest a bit bold, but we believe that the 15 Pretty in Purple Living Room Furniture which we just have shown you is one wonderful list to check back on in the future. They cater not only to the homes of the rich and the famous, but also for that cute apartment which you have. Check out the 15 Elegant Purple Bathroom Accessories and tell us what you think. More to come with Home Design Lover!