15 Modern High Chair Designs for Babies and Toddlers
It would be a lot easier to feed your babies when they are on a high chair. But of course, we have to make sure that our little ones are safe, secure and comfortable in them. There are different designs for high chairs. They can also be made from different kind of materials. In case you are in doubt, you can always check online for reviews on the item. Aside from reviews found in stores, many moms write about it on their blogs. So, you'll get a bunch of reviews for sure.
Today, we will show you a list of baby high chairs that have modern designs. Aside from their modern look, some of them have surprising functions too and there are even high chairs that can be used from your child's infant years until he grows up. Yep, the high chairs you will see in this list aren't just aesthetically impressive but they have amazing functions too. Check them out!
Ovo Highchair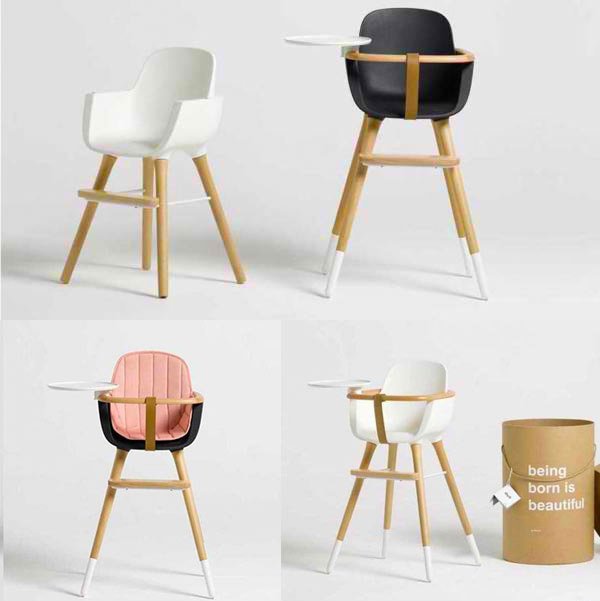 This sleek chair has removable legs so that it can be still be used by the child when he grows. It can also be modified depending on the needs of the family. The Ovo Highchair is designed for baby brand Micuna.
Portable Flatpack High Chair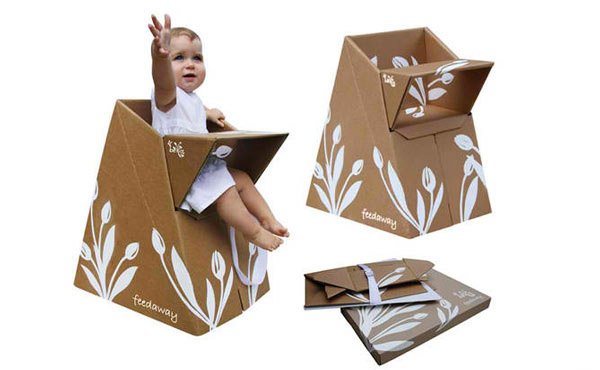 If you want a highchair that is easy to bring even while you are in travel, this will be the right one for you. It is certainly sturdy that it can support a baby within its recycled cardboard frame.
Flexa High Chair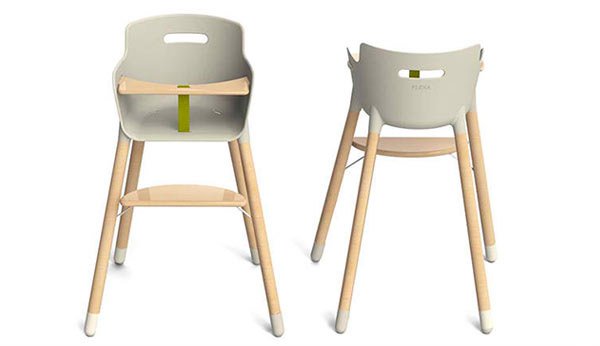 A high chair with solid wood materials is designed for babies and their continually changing needs.
HiLo High Chair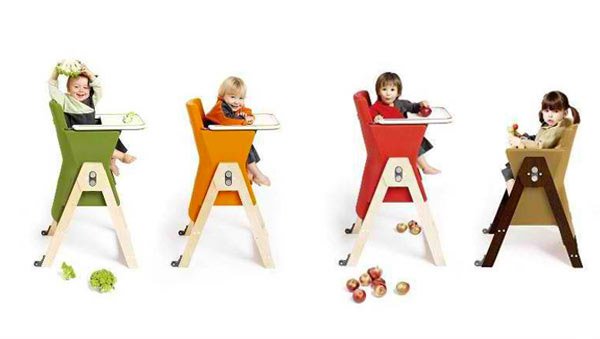 Its streamlined look is just nice especially that it comes in different colors. It is a dual-height evolutionary chair functioning as a high chair for babies up to six months and as a chair for kids up to six years.
Fleurville Calla High Chair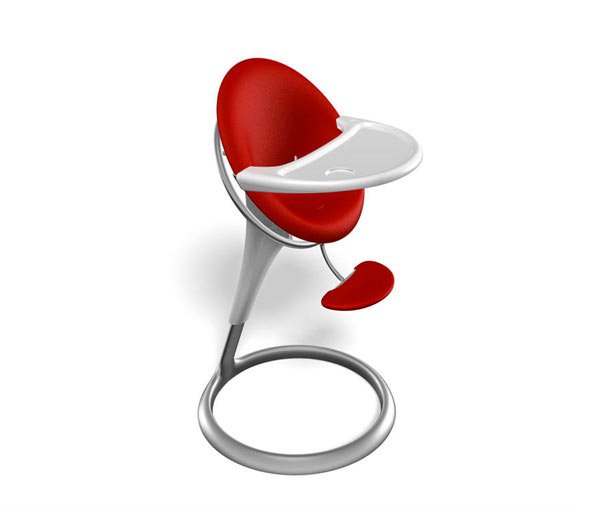 The curves of this highchair are lovely! One look at it and you'll surely like it. We hope this one is sturdy and comfy too.
e-Chair
If you think this is just a high chair, you are wrong because when laid, it could be used as a rocking horse too!
Babyjorn High Chair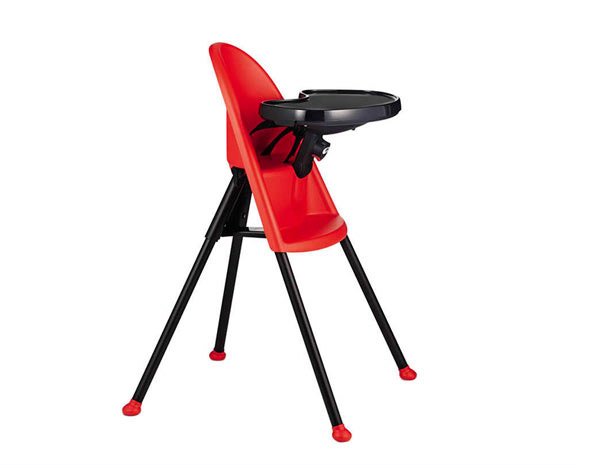 Your baby will fit well into his high chair because of its curved backrest and the rounded, adjustable safety table hug.
Froc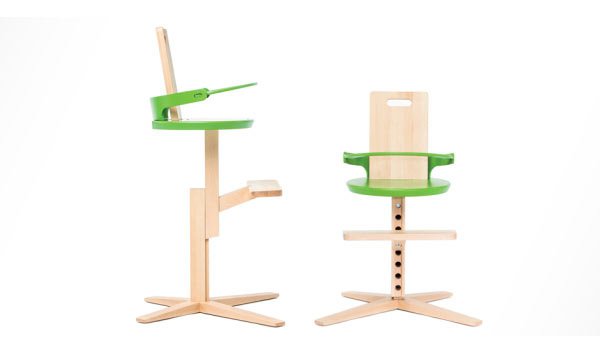 This isn't just a nice-looking high chair but it is adjustable too from the seat, footrest heights and the backrest position.
Little Helper Zooper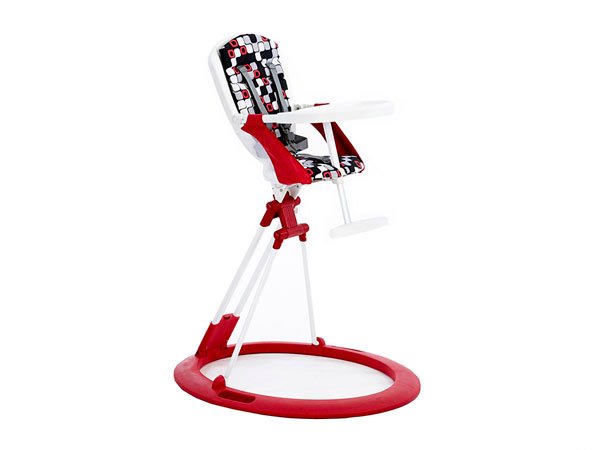 This beautiful high chair can be fully folded down in to a compact O-shape to help save space wherever you intend to put it. Unfortunately, it doesn't have an adjustable leg height feature.
Nest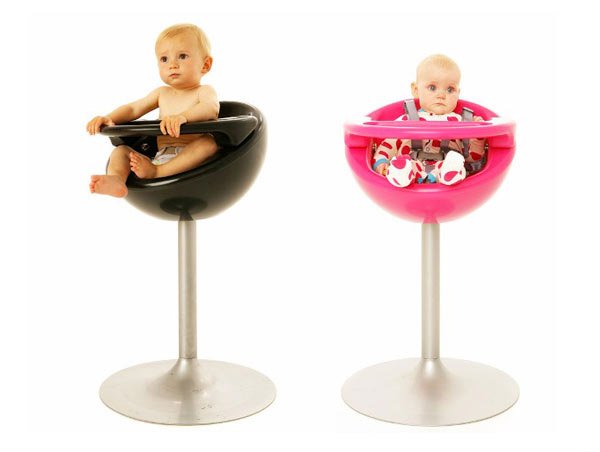 This is one of our favorite high chairs! It looks sleek and cool and would even last up to six years for your child.
Poppy High Chair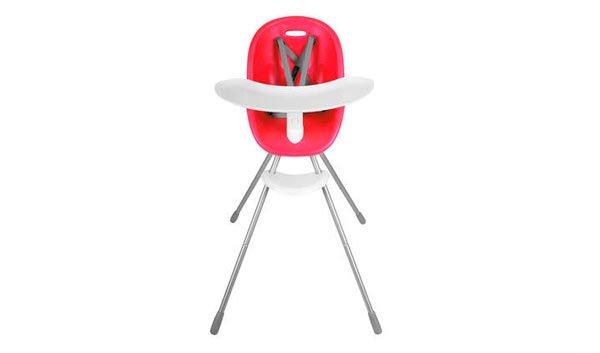 Aside from the soft & spongy aero core seat, this is also a safe chair that uses safe materials for your baby.
Antilop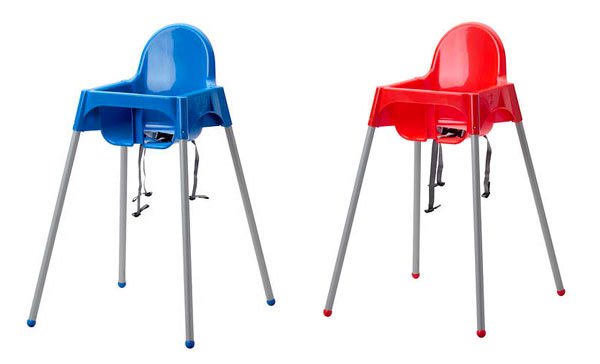 Let the smallest member of the family join dinner time with these durable high chairs!
Alvar Aalto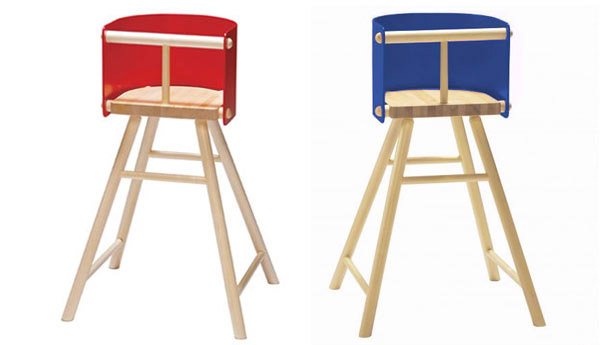 Natural birch legs provide a sturdy base for this high chair while the sides and back are crafted from one lacquered piece of birch. It also comes in lovely colors.
Tripp Trapp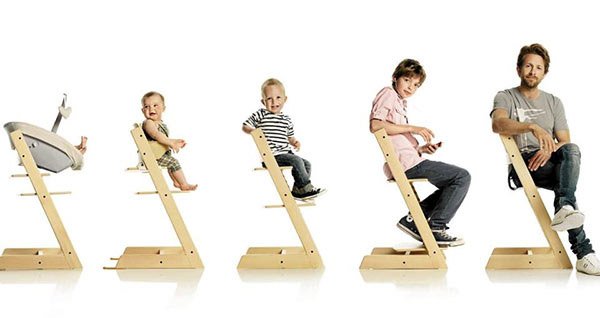 Now this is genius. The Tripp Trapp has an intelligent, adjustable design that allows the baby to move freely even if he is secured in it. It can be used from being an infant until one grows as an adult. This will become the chair of his life!
Boon Flair Pedestal High Chair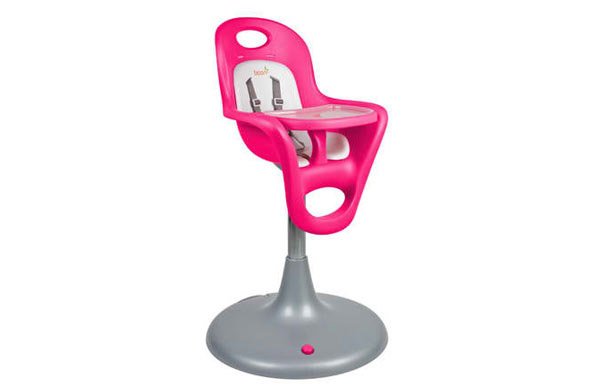 This one comes with the pneumatic lift which will help you adjust it to the height you want.
Cool, right? We'll, if you were able to see this list before you grabbed a high chair for your little one, we are sure that you'd pick one from what we have showcased today. Their design is beautiful and is also comfortable. Don't forget to create your checklist to make sure you'll get the best high chair. Our kids always deserve the best even for the furniture they use. Speaking of furniture, these rocking chairs for girls are so cute as well as the rocking chair for boys that come in different designs and themes.